Best Crock Pot Recipes
Take the hard part out of cooking with some of the most popular crock pot recipe; the most flavorful dishes you'll ever have.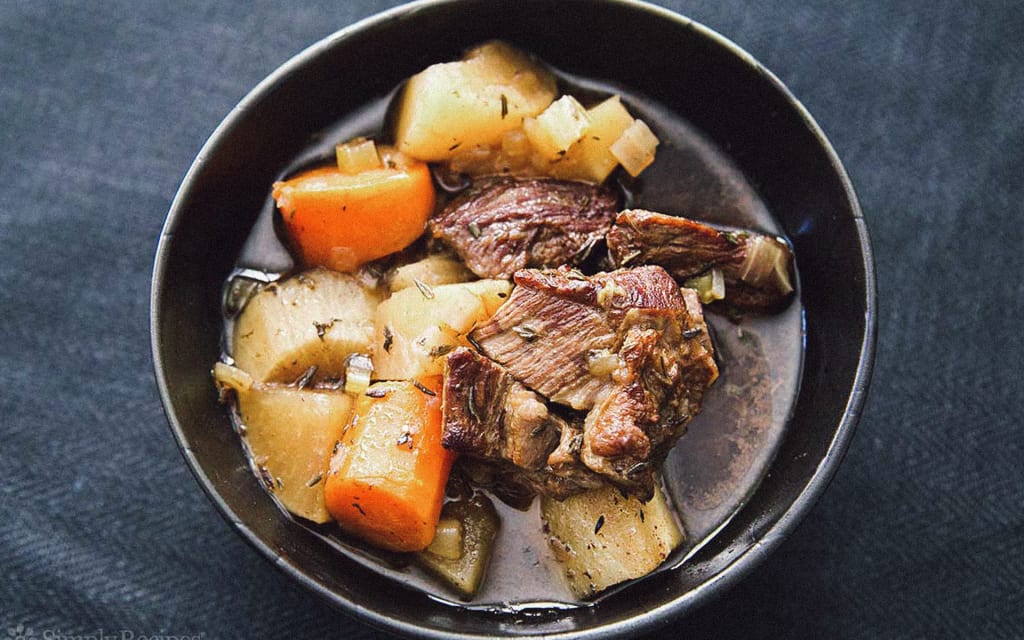 Crock pot recipes are a lifesaver, because for many people, cooking a giant meal can be time consuming, messy and an overall chore. It seems impossible to avoid recipes that require constant attention or leave you with a mountain of dishes to take care of after all the work is done. Crock pot recipes, however, take most of the hard work out of the cooking process. Here are some of the best:
Slow Cooker Lasagna
Whipping up a traditional lasagna can take up more time than you'd expect, which is why making it in a crock pot is a much better way to go. This recipe has all the normal ingredients you'd need for lasagna; the only difference is that you're not baking it in your oven. Pre-cooking the pasta isn't even necessary, which significantly cuts down your prep time. To prepare this dish, you simply need to layer the pasta, sauce and cheese in the crock pot and let it cook for four to five hours. You can use a homemade sauce or a store bought one for this super easy recipe that serves five people.
You can find the recipe here.
Slow Cooker Chicken Marsala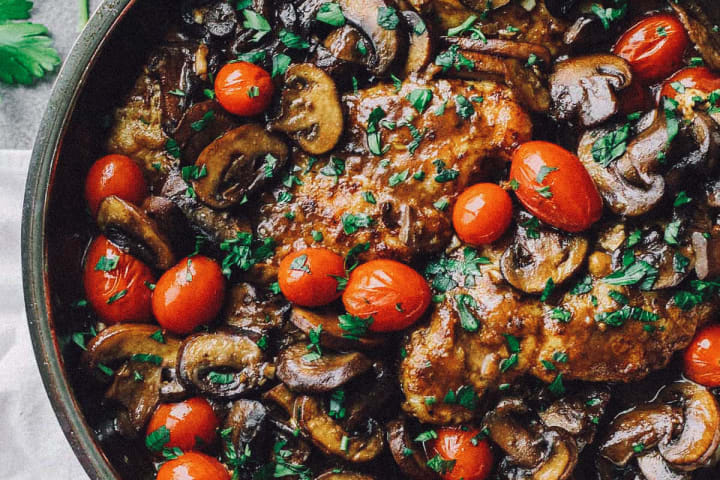 This simple chicken marsala crock pot recipe is an easy take on a classic crowd pleasing Italian meal. Not only do you just have to throw everything in the slow cooker for five to six hours, but it has just eight ingredients. Plus you only need to prep for ten minutes. It calls for marsala cooking wine, but you can easily swap that out for chicken broth. The savory, moist chicken topped with the creamy mushroom sauce makes this a meal to keep in your rotation for good. Even though this recipe serves four, you can easily cut the ingredients in half and make it for two.
You can find the recipe here.
Slow Cooker Salisbury Steak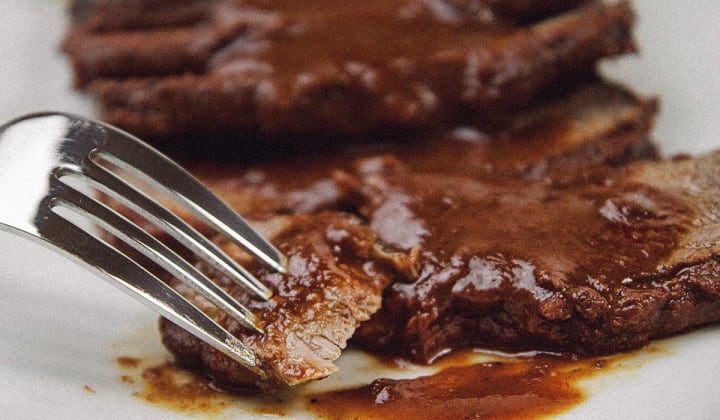 Once you recreate salisbury steak with this crock pot recipe, you'll never go back to making it in a skillet. Cooking the steaks in a tasty brown gravy with onions and mushrooms for five hours results in flavorful and tender meat. You'll love this dish, best served with rice, pasta or mashed potatoes. To get the most out of your steaks, it's recommended that you sear the beef patties prior to adding them to the slow cooker. That way they'll retain their shape as well as adding flavor. This recipe serves six, so you'll probably end up with some leftovers. You can even repurpose the meat to make a delicious sandwich in a hamburger bun.
You can find the recipe here.
Crock Pot Garlic Parmesan Chicken

This creamy and garlicky chicken dish will satisfy any lover of mayo, butter and cheese. The recipe calls for less than ten ingredients and serves four people. It cooks in either three or six hours, depending on how high you crank the heat on your slow cooker. The ingredients in the recipe are so simple, you can easily throw this together last minute with items you probably already have in your fridge, like garlic and butter. Combine with potatoes, sauteed greens or a side salad for a complete meal.
You can find the recipe here.
Slow Cooker Mozzarella Stuffed Meatballs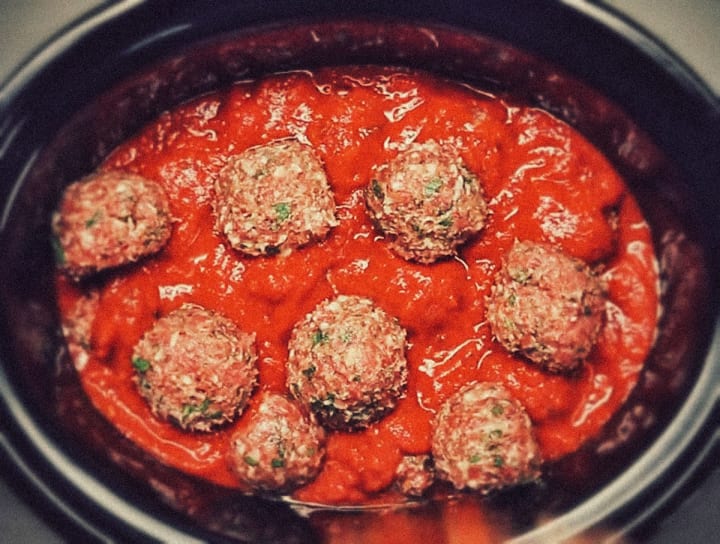 Why not upgrade your regular meatballs by stuffing them with mozzarella cheese? This crock pot recipe only takes three hours and 15 minutes to cook and calls for just 10 ingredients. After thoroughly mixing the seasonings with ground beef, you form meatballs around frozen pieces of mozzarella or string cheese. While cooking, the cheese melts inside the meatballs, putting a delightful spin on a classic Italian staple. This recipe serves four to six people, and if you make extra meatballs you can freeze them before cooking to pop them in the slow cooker or oven at a later time. These cheese stuffed meatballs go great over spaghetti with red sauce.
You can find the recipe here.
Slow Cooker Chicken Fajitas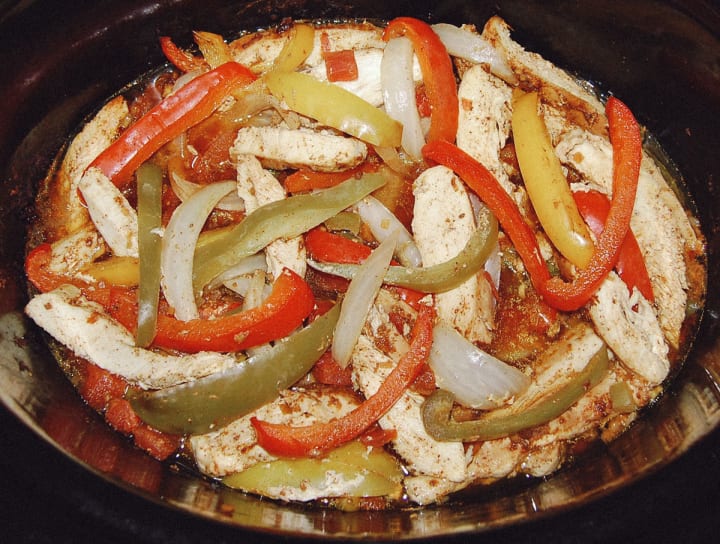 A loaded plate of chicken fajitas can brighten up any table spread. You can skip the whole marinating process by making them in your crock pot instead of in the oven or a skillet. This recipe has the slow cooker going for three to four hours on a high heat or six to eight hours on a low heat, letting the flavors really mix together. You'll get juicy, tender chicken every time. This dish is perfect for dinner parties when you're too busy to tend to a high maintenance meal or for when you're spending a night in after work. This recipe makes nine fajitas, meaning you'll definitely get to enjoy leftovers for the week too.
You can find the recipe here.
Easy Crock Pot Roast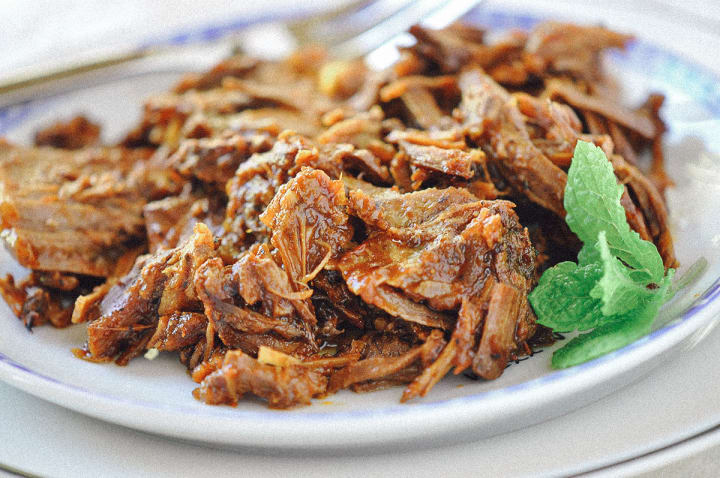 Nothing makes your dinner table feel as cozy and warm as a pot roast. You can easily prepare a classic pot roast meal in your slow cooker with the same ingredients you'd normally use. Simmering the chuck roast in beef broth, onions, carrots and garlic for five hours will result in flavorful meat and a lovely meal for the whole family. This crock pot recipe serves five to six people, depending on who loves pot roast the most! To take this roast to the next level, you can use the leftover juices in the slow cooker to make gravy on the stove.
You can find the recipe here.
Slow Cooker Ritz Chicken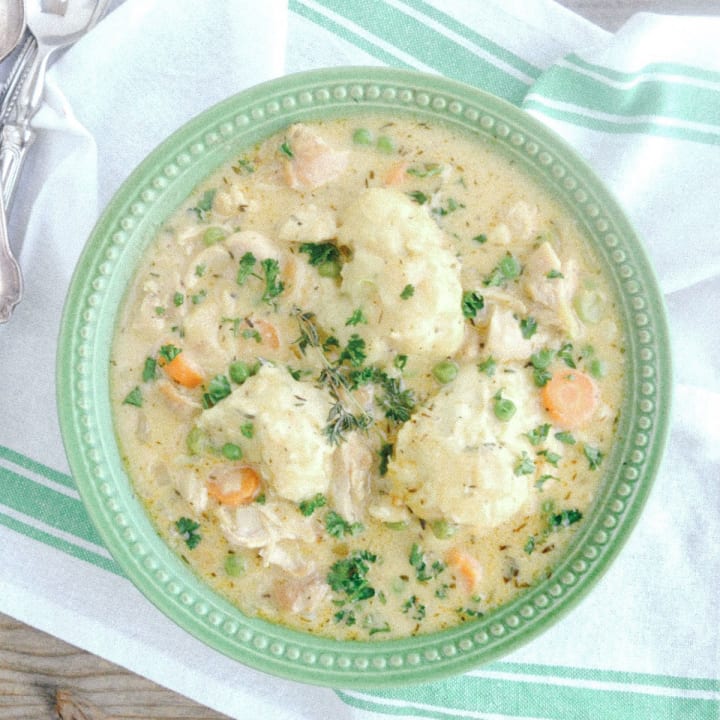 We bet you've never thought of using Ritz crackers in a crock pot, but it turns out they make an excellent addition to this easy chicken recipe that serves six people. This simple yet indulgent slow cooker dish calls for just five ingredients, including cream of chicken soup and sour cream. The Ritz crackers are crushed and used as breadcrumbs for the chicken. This dish is a no-brainer since it only takes five minutes to prepare and you can leave it cooking for eight hours on a low heat while you're at work. This meal pairs well with a side of asparagus or buttery pasta.
You can find the recipe here.
Slow Cooker Spinach Artichoke Dip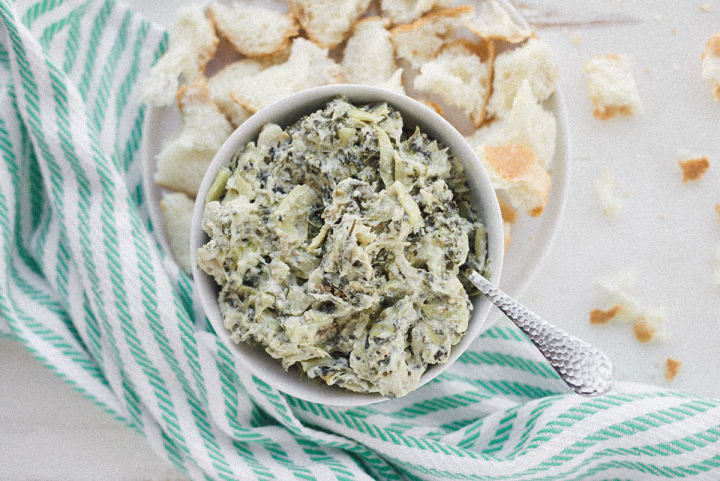 Spinach artichoke dip is completely guilt free if you make it with low fat cream cheese and Greek yogurt. That's why this crock pot spinach artichoke dip recipe will blow your mind. Like normal spin dip, it calls for a lot of fresh spinach, garlic and a generous amount of mozzarella cheese. The prep time is just ten minutes and it cooks in the slow cooker for two hours on high, making it easy to prepare as a yummy appetizer for any gathering. You can serve this dish with pita chips, crackers or bread. This will be one of your favorite crock pot recipes in no time.
You can find the recipe here.
Slow Cooker Butternut Squash Soup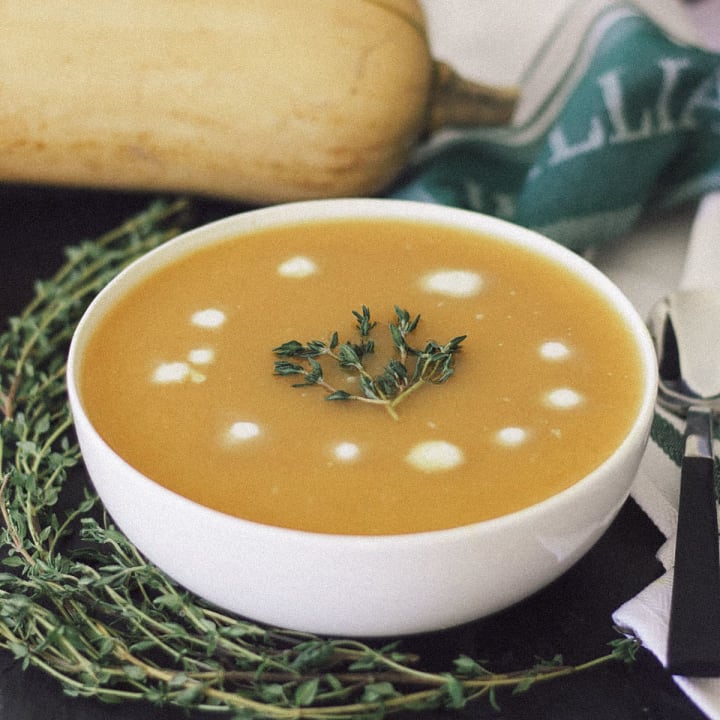 Fall is the perfect time to make butternut squash soup in your slow cooker. This recipe yields six to eight servings and only takes fifteen minutes to prepare. While it does require an immersion blender to puree the ingredients right in the slow cooker before turning it on, you can also make the puree in a traditional blender. Something special about this crock pot recipe is that it also includes granny smith apples, giving what's normally a mild soup the kick it needs. You can have this fall staple ready in four hours on a high heat or eight hours on a low heat.
You can find the recipe here.
Slow Cooker French Dip Sandwiches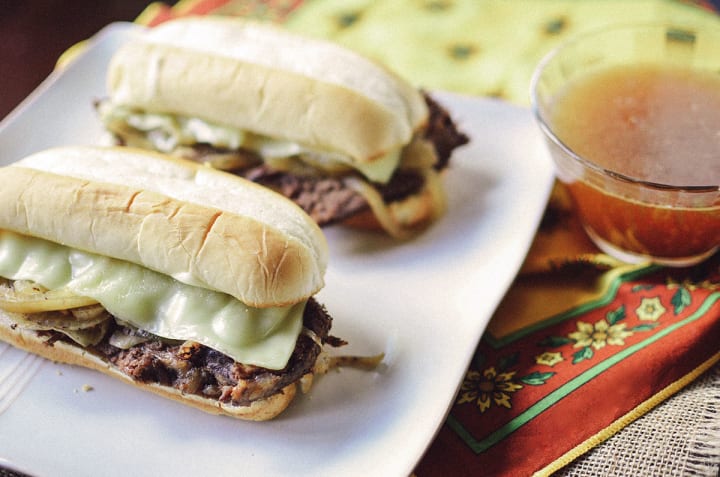 Beef prepared in a crock pot will always be more tender and flavorful compared to roasted or pan fried meat. These slow cooker french dip sandwiches are no exception. This recipe requires you to roast the meat on low for four hours. Then the meat is sliced thin and cooked for another two hours to maximize the tender feel and juicy flavors. When the roast is done, you prepare the sandwiches with rolls or hoagie buns and top the meat with provolone cheese. Then pop them in the oven until the cheese has melted - any meat lover will love these french dip sandwiches.
There you have it! You can whip up anything from tender steaks to creamy soups in your slow cooker with little mess and lots of time on your hands to get stuff done or just relax. When it comes to crock pot recipes, the sky's the limit.
You can find the recipe here.