My Gnocchi Experience: Gnoccheria by Luzzo's
An Experience You Need to "Gno" About!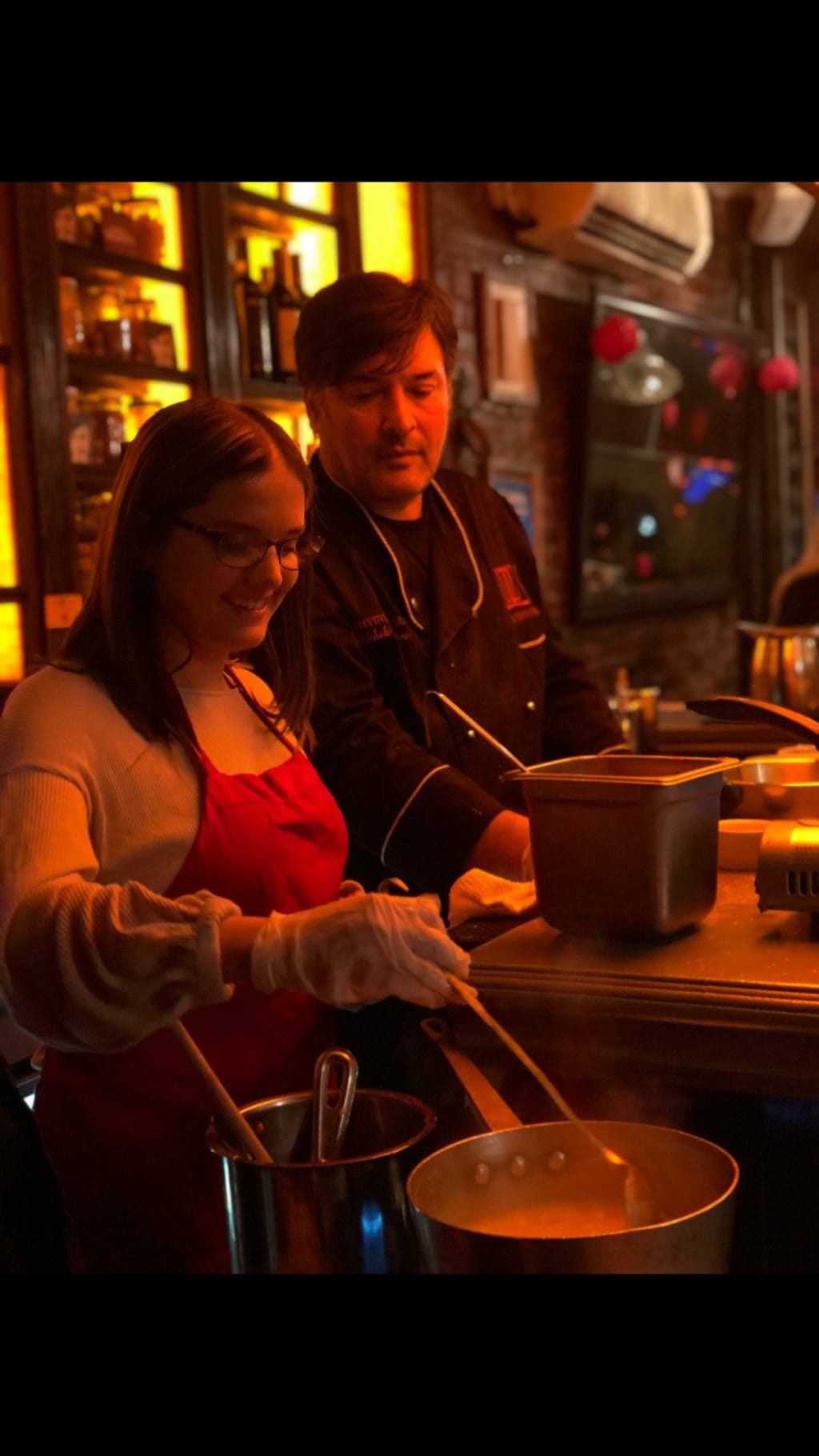 As an Italian, gnocchi is a classic dish that anyone and everyone enjoys. This simple, yet versatile dish can be easily made and enjoyed, no complicated appliances or procedures required. In fact, the basic ingredients include a potato (baked), flour, and salt (to taste).
For those of you who may be unfamiliar with what gnocchi is, it is a pasta made with potato. It can be served as is, or can be stuffed with foods such as cheese. Traditionally, it is served in a tomato sauce, but can be served with practically any sauce, and can even be made as a sort of macaroni and cheese dish (for all my fellow mac and cheese lovers).
My dad has always raved of my nonna's gnocchi, a dish of her's I didn't get to enjoy before her passing. I always wished I had a grandmother to teach me how to cook these traditional Italian dishes, but fortunately, I got to have the full experience at Gnoccheria by Luzzo's.
This adorably quaint place is located in Alphabet City, Manhattan (there's a second location in Brooklyn) has charming decor, a wall fully stocked with bottles of delicious wine, and a staff that gives off the vibe that everyone there (including the guests) is a part of one big family. The entire menu is dedicated to gnocchi. The owners originate from Naples, and it is obvious they built their gnoccheria to be as authentic to the Italian culture as possible.
Chef Michele Iuliano leads a unique cooking class held inside the gnoccheria. Placed in front of each seat are the supplies necessary for making gnocchi, along with a class of perfectly chilled white wine. While we were waiting for the rest of the seats to fill, we sipped our wine and enjoyed delicious apps of variety authentic Italian cheeses and meats. As we moved on from apps and began the processes of making gnocchi, we were served a deliciously smooth, sparkling red wine. Typically I don't even enjoy red wine, and I am still longing for another glass!
Chef Michele allowed several people from the class to go up to the front where he was instructing to let us boil the gnocchi and make the pasta sauce. In the front where he led the class from, there was a single burner boiling water to cook the pasta and another single burner to heat the tomato sauce. As this went on, other guests were served gnocchi in the tomato sauce made by the gnoccheria and it was amazing!
The experience wrapped up with a glass of a different red wine and gnocchi in pesto sauce with pine nuts. I cannot speak enough of how delicious the food was, and how enjoyable the class was. It was quite a unique experience and couldn't have felt more authentic unless I was actually in Naples. For anyone looking for a unique experience, whether it be taking the class or simply dining at one of the gnoccheria's locations, I highly recommend you venture here! This makes a great spot for a girls night out, romantic date, a classy way to celebrate turning 21 (as my friend did) or a cute place to get away from the hustle and bustle of a mundane life.
A huge thank you to my friend, Samm and her mother, Marianne for bringing me along for the experience and to Gnoccheria by Luzzo's for a fantastic evening!
My friend Samm and I before the class.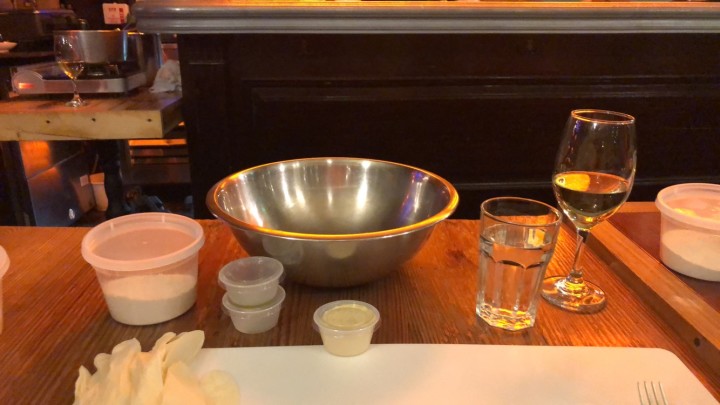 The table setting (white wine, water, cooked potato, flour, semolina, salt).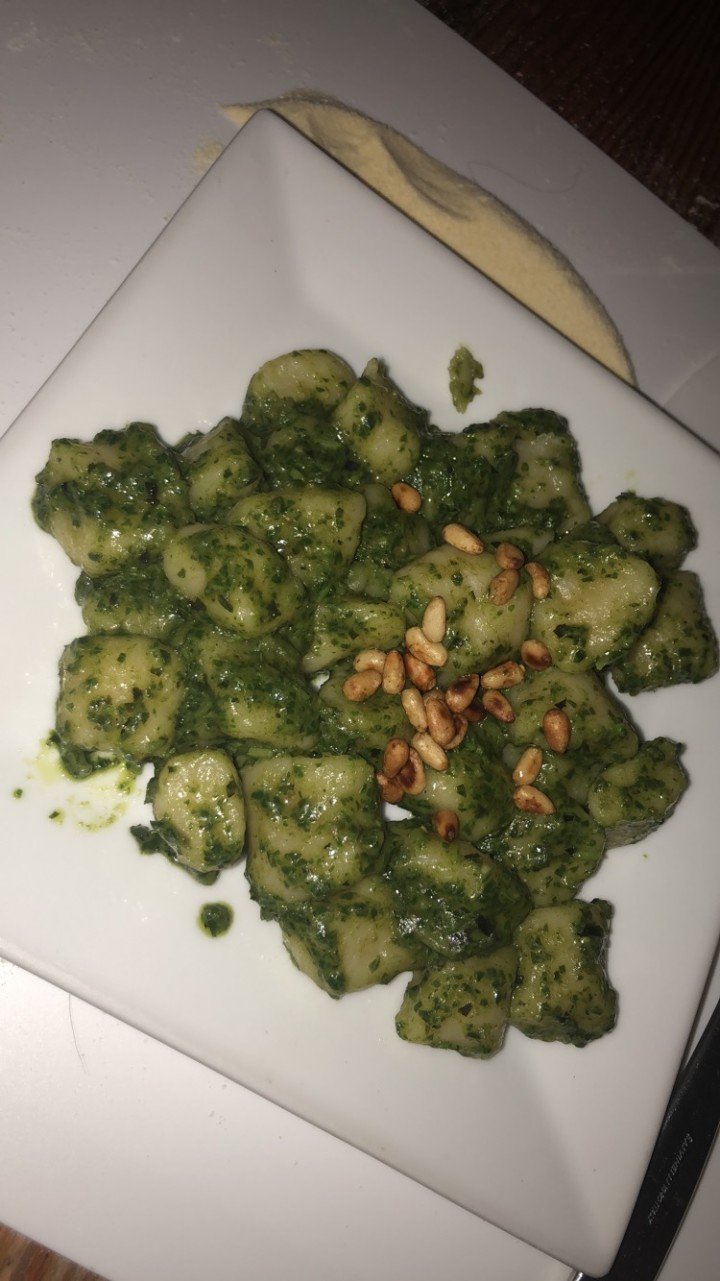 Their pesto gnocchi dish topped with pine nuts.