Milano Restaurant Review
Located in Houma, LA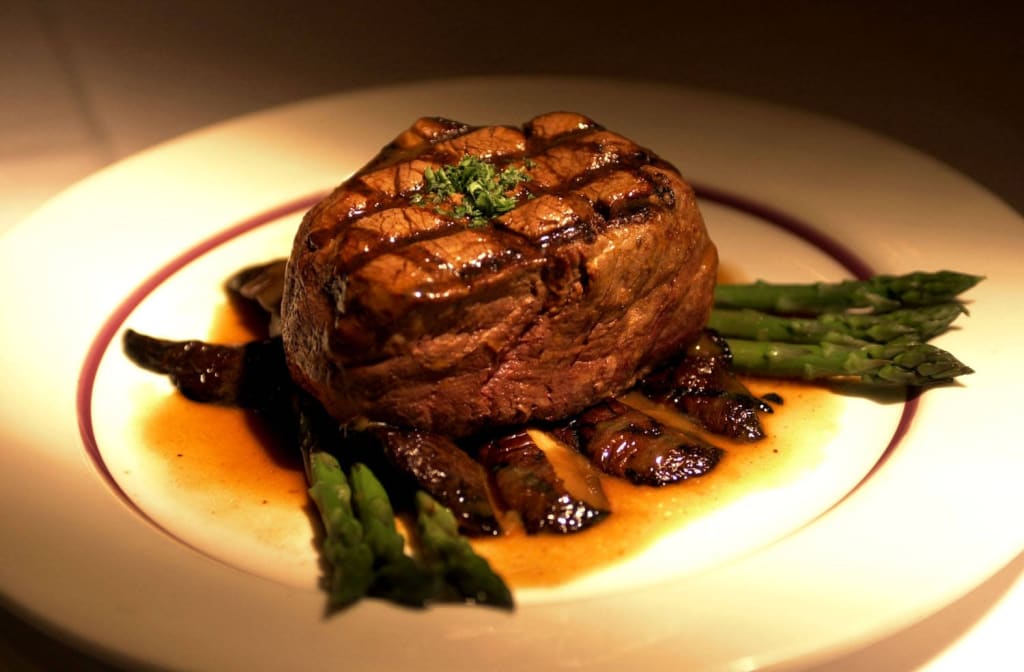 In the small city of Houma, Louisiana, there's a restaurant in its downtown area called Milano. My husband and I recently visited and found it to be a nice place to have a romantic dinner or to just eat somewhere fancy.
All in all, it was a very nice experience. It was our first time going somewhere that we felt obligated to get at least somewhat dressed up. So we get all gussied up and make our way there. The atmosphere was soft, and since we had the whole place to ourselves for a while, it was really romantic. The whole inside was visually appealing and felt well-spaced for a small area. Our waitress was attentive and helpful, and made sure we had everything we needed before leaving us.
We decided to go all out, as in appetizer, two entrees (one big, one small), and two desserts. For our appetizer, we had fried pistolettes with what seemed to be a cold crawfish salad inside. The contrast of the warm bread with the cold food inside was surprisingly delicious. There was a perfect amount of flavor in the salad and complimented the bread well. It was a little messy to eat but was still delectable, nonetheless. It was about $10 for the appetizer but was well worth it.
For our small entrée, we had an actual salad with crab cakes, red onions, and bell peppers. For what it was, it tasted wonderful. The mild flavor of the greens with the vegetables went well together, and the crab cakes were flavorful and well cooked. Since it was entrée sized, it came in a decent quantity. However, my only complaint about it was that it was $22 per plate of salad when, in all honesty, I could've just made that at home for a much cheaper price. As stated before: for what it was, it was great. I just wouldn't have paid $22 for a salad.
The larger entrée consisted of an eight-ounce filet, thin green beans, and we chose Tuscan fries on the side. The fries to me tasted slightly bland, but my husband loved them. He said they tasted fine since they had parmesan on top, but I suppose I just had less than him. The vegetable was cooked well, and relatively easy to eat. They had a mild, buttery garlic taste to them, which tasted great to me. The filets were outstanding. My husband ordered medium, and I had gotten medium well. I had never had true medium well steak until then. It was very tender and easy to cut through, while still maintaining flavor. The sauce for the steak was tasty as well. I would readily say that the filet was my favorite part of the meal. It was $70 for both filets, but that's easily understandable and worth the money for what you get.
With dessert, we chose crème brulee and cheesecake with raspberry sauce. I recently found an affinity for cheesecake but had never tried it at a restaurant. On the same hand, neither of us had ever had crème brulee, so we just decided to get both. The cheesecake was absolutely amazing. It was fluffy, yet consistent. It had your normal cheesecake flavor, with a little extra something. The crème brulee, however, is my distinct favorite. While I didn't care much for the crust at the top, the actual dish itself was delightful. It was creamy and sweet, which is usually what I tend to lean towards. My only complaint is that I wish it was in a bigger serving size. The desserts really didn't cost that much, ranging from $6-$8, give or take.
At the end, we feel we got our money's worth at Milano. Our only real issue was the cost of the salad, since it wasn't that spectacular. But, our visit was definitely worth it, and we will be returning.
If you ever find yourself in the New Orleans/Houma region, stop by Milano. Your experience could be different than mine, and you might be pleasantly surprised as to what a small town restaurant can do for you.
restaurants
About the author
Just a small town girl trying to refine her writing. If you like something I post, feel free to tip me! It would really help motivate me to keep writing.
Reader insights
Be the first to share your insights about this piece.
Add your insights