How to Throw a Dinner Party
Want to throw a dinner party but don't know where to start? It's not rocket science, here's how to throw a dinner party in the easiest way possible!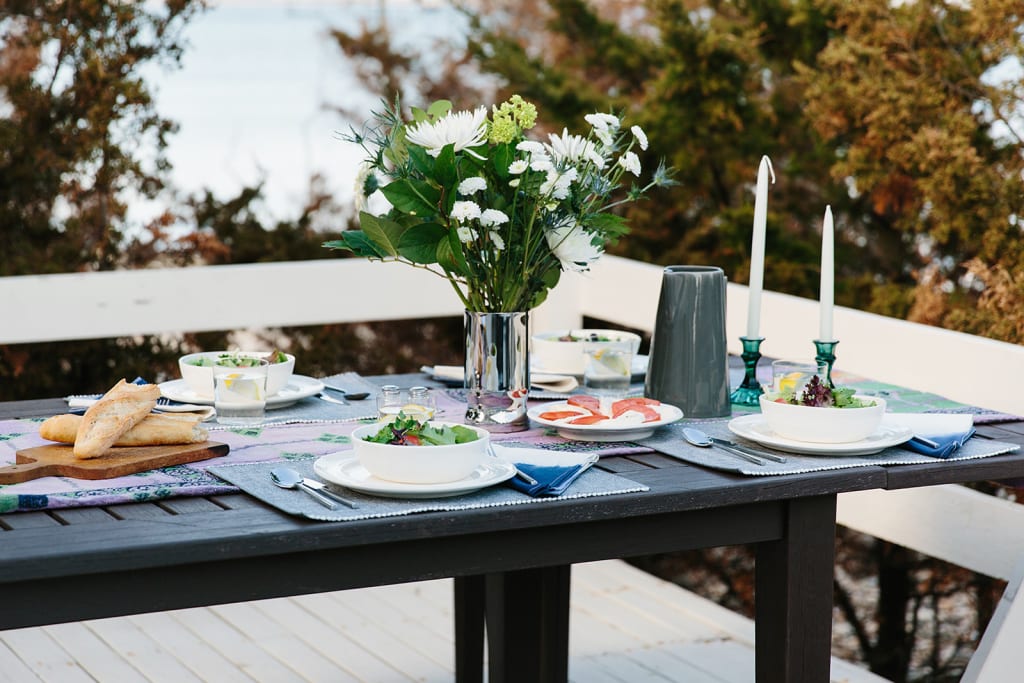 Dinner parties are definitely nerve-wracking, especially if it's your first time hosting one. There's a lot to do and sometimes such little time — but that should never stop anyone from planning the best dinner party ever. However, there is tons of planning to do along the way, so always think ahead before getting things done.
Aside from hosting a dinner party, you should always remember that you're enjoying the moment, too! It shouldn't be just for your guests, but for you as well to dine and drink with great company. Sounds like a great idea, right?
Now, I know what you're thinking, "Where do I get started?" That's for you to ask and me to know all the answers and to guide you. Dinner parties do sound very complex when hosting one, but it doesn't have to be! Make the preparation a breeze with these tips on how to throw a dinner party. Before you know it, you'll be enjoying that tasty slow cooked chicken you know so well.
Only invite good company.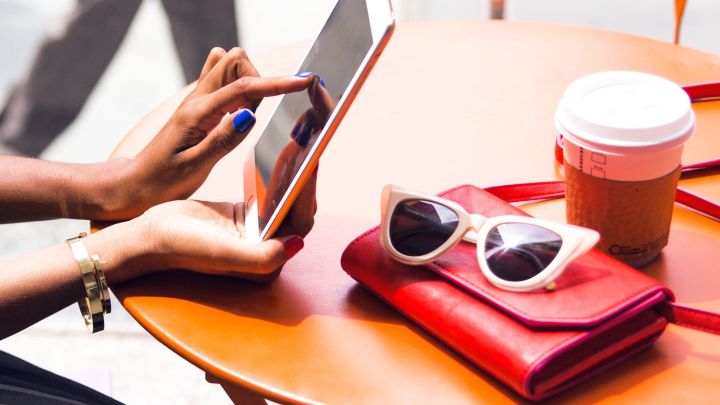 One of the main points on how to throw a dinner party is inviting guests, obviously. But, you only want to invite guests that are really close to you or you know are super friendly. No one wants to invite people who've hurt you previously or don't come across as dinner-party-worthy guests, right? And honestly, inviting a guest that you were hesitant about might even criticize your cooking and home interior — close friends are a better group to call.
Just having great company over calls for great conversations. The entire night will consist of nothing but smiles and laughter — which will also take away the stress you had earlier when prepping for the night.
Plan your dinner.
Food. It's not a dinner party without food — and you want to make it big and delicious. In this case, cook what you know best. If you're a master at baking chicken parmesan or you make the best steak with gravy, do it! Not only will you show off your best dishes to your guests and be drenched in compliments, but it'll be must easier for you to whip up.
If you attempt to cook up something new from a recipe you pulled off the Internet earlier, the chances of you messing up and burning the dishes are possible.
Also, make sure you head to your local grocery store with a list of all the ingredients you'll need to make the dinner — and make double. You're not feeding one of two people here, you'll probably be feeding five to... twelve perhaps, depending on how many guests you invite. So, it's better to stock up than run out.
And don't forget the dessert! Obviously the best part to any dinner party.
Start prepping the day before.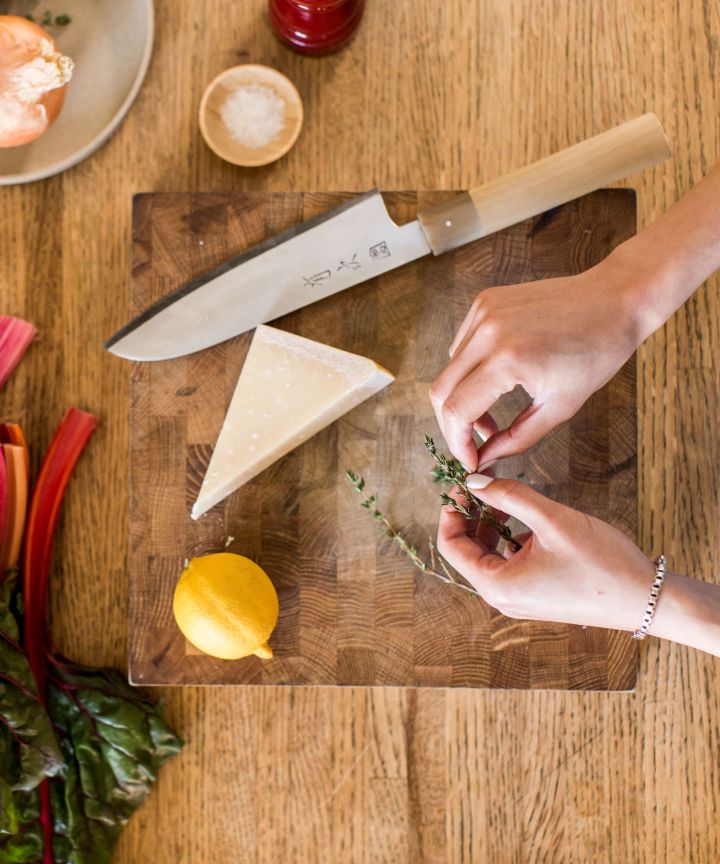 Out of the tips on how to throw a dinner party, this is super crucial to do! Preparing ingredients and certain foods the day or night before will definitely help you have extra time on the day of the dinner party. And if you don't prep the day before, you're going to be backed up with so much to do and less time for yourself — possibly ending up in a total breakdown.
So, the day/night before, chop up the vegetables for your salads, thaw any meats you'll be serving, align all the ingredients on your kitchen table or counter so everything is set — be prepared! Doing all of this the day of will leave you in a complete mess and you'll be struggling to finish everything before your guests arrive.
Begin cooking as early as possible.
OK, the day of the dinner party has arrived! Don't panic, everything will go smoothly if you continue to follow the tips on how to throw a dinner party. The first thing you want to do is start cooking — yes! You want the cooking part to be out of the way and prepared perfectly, right? Then start whipping up the meals as soon as possible, because this will leave you time to prepare other things.
Set the table and add flowers!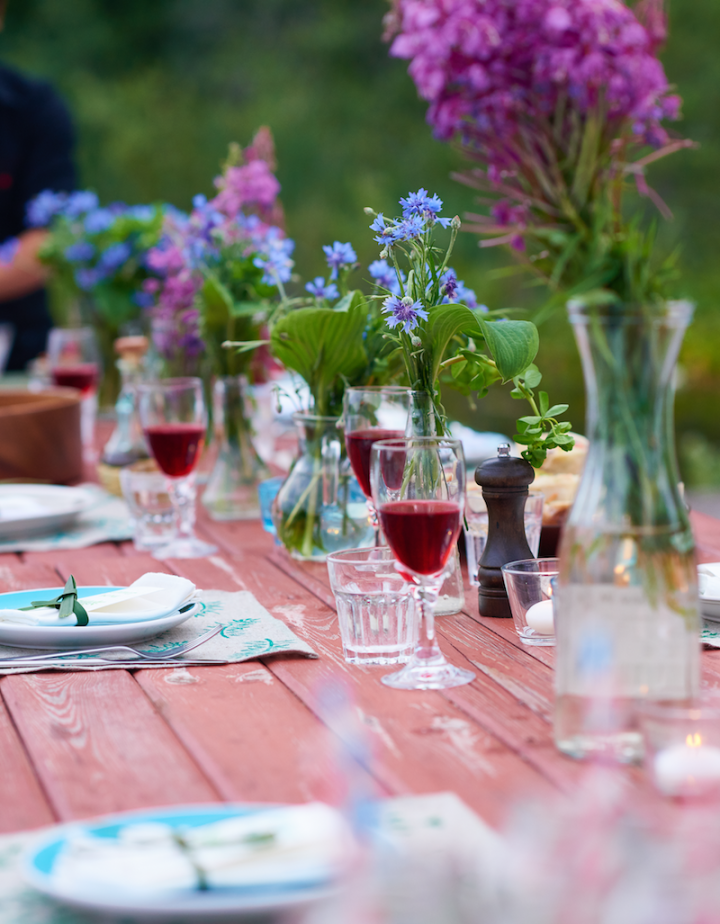 The dinner table should be the most presentable at a dinner party, aside from the dinner itself. You'll want to use your best silverware and china that's been collecting dust and catching spiderwebs while stored away deep in your cabinets (wash them before using them).
Arrange them precisely, place the glass cups neatly, even fold the napkins is a fancy way if you can. But let's not forget the flowers! Center the vase of flowers in the middle of the dinner table. And if you didn't have time to get your hands on a bouquet, then throw something, anything, around the table! Lit candles scattered around the table is perfect, too. Just be creative when it comes to how to throw a dinner party.
Tidy the place a bit while the food is cooking.
So your dinner is cooking, what now? Clean around the place! It's usually a mess when you're cooking for a dinner party, or a simple dinner in general. Clean around the kitchen, wipe the counters, wash the dishes, sweep the floor, fluff the couch pillows, scrub the toilet — clean the place.
You're having guests over and these people possibly have never seen your place yet, so you want to make your house appear spotless and neat. Because a messy house won't look good from your end.
Adjust the lighting and play great music.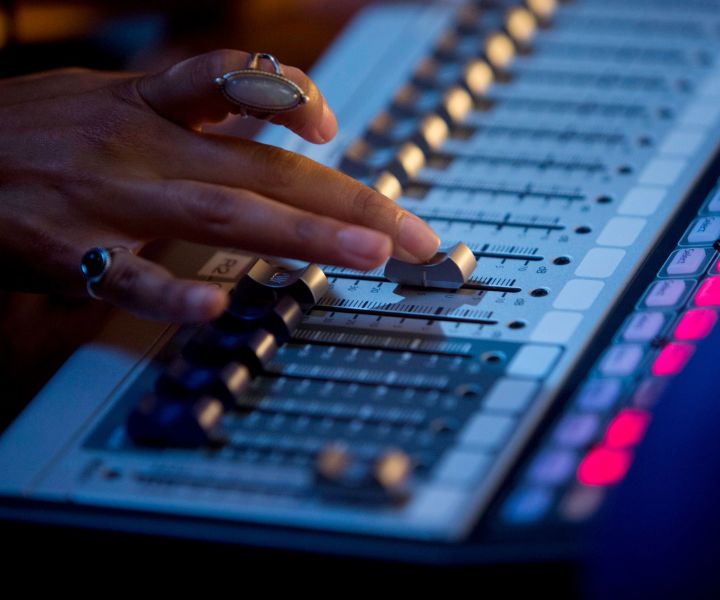 These two are optional on how to throw a dinner party. If you have light dimmers, use them! It'll give off a more cozy and comfortable atmosphere to your place. And try not to use the brightest lights in your house. Not only will they struggle to see each other, but too much lighting is truly bothersome.
What about music? Playing great tunes can really make the dinner party more lively and give "party" its own stand. Whether you know your friends are into the loud, upbeat music or they're more on the classical side, play what you know they're into and like. And listening to great music always makes meals taste better, according to Rhett, Link, and Linkin Park.
Always buy extra ice.
Whether your guests want to enjoy chilled white wine, or even chilled red wine, you'll definitely want to buy extra ice. Not only will you be storing bottles of wine and cans of soda in coolers or buckets filled with ice, but some of your guests will probably want to enjoy their glass of water or soda with a few cubes of ice, as well.
If you see that you're running low on ice, quickly head to your local grocery store for a few more bags.
Set the food on the table.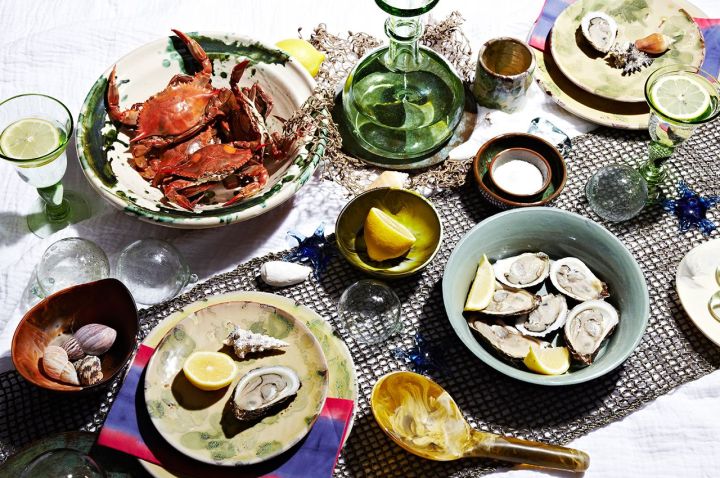 The dinner is cooked, hot, and ready to be served! Depending on what you got, place the trays of food on either the dinner table or your kitchen counters (if it's buffet style). And never leave the food uncovered — you want to keep the dinner hot until your guests arrive, right?
Cover each tray or bowl of food with aluminum wraps, towels, or anything else to keep them hot. This will preserve the freshness of the dinner, so you and your guests can enjoy while it's hot — another great tip on how to throw a dinner party.
Give yourself a break before guests arrive.
Now that everything is set, you should have some extra time for yourself to get ready. Take a shower, nap a little, plan what you'll be wearing, and take deep breaths! I know planning this dinner party was a lot on your plate (literally). So, remember to make time for yourself to loosen up and relax— another important tip on how to throw a dinner party.
And once your guests finally arrive, remember, even though you're the host, act like a guest at your own dinner party and enjoy the moment!