How To Create the Perfect Cheese Board for Your Next Party
Want to impress your guests with the most stunning cheese board ever? Follow these simple steps on how to create the perfect cheese board for your dinner party!
When it comes to dinner parties or any form of parties, you want your food selections to be in top quality with ideal spreads. You never want to half-ass your selections. Since you invited your guests over for dinner, you want to impress them with what you have to offer, right? While the taste of the food is a must if you want your guests to enjoy it, but what also really matters is presentation! Yes! Presentation plays a very important role when it comes to laying out your food selections. From appetizers to the main course and dessert, you should have everything perfectly designed and still possessing loads of flavor and goodness.
And what better way to dazzle and impress your guests than starting off the dinner with a gorgeous cheese board? If you want to talk about high-end and fancy, cheese boards are the way to go. Not only do they make the dinner party a little more luxurious, but if you design them properly, they usually come out very appealing. And if you plan on having out a cheese board, you're making the right choice, my friend. But let me give you some advice on whipping up the best-looking cheese board you've ever put together. Here are the steps on how to create the perfect cheese board for your dinner party!
For starters, you want your display to be fantastic. You simply cannot place your spreads on a regular board. It needs to be creative, decorative, and overall appealing! There are so many different types of cheese boards out there, but which one can really catch the eye? You want the attention to not only be on the spreads but on the board itself, right?
If you don't have the best cheese board, I highly recommend getting this one. The Picnic at Ascot three-piece Florence Bamboo Cheese Set is a stunning cheese board that can display everything that you want to put out. Constructed with actual bamboo, this top-quality cheese board can serve guests with its multi-level serving board. As a plus, this set comes with a stainless steel knife and fork!
Figure out who's coming to your party.
Figuring out who's attending your party is among the tips on how to create the perfect cheese board. Yes, knowing who's coming and the amount of people plays a major role is creating your cheese board. You want to know if anyone has any food allergies, don't like certain spreads, and the amount you want to put out.
You certainly don't want to include foods that someone is terribly allergic to. And you also don't want to have way too much or too little of your spreads. If you don't already know who has any food allergies, you can ask everyone if any of them do. Also, list the amount of people who are showing up, so you put the accurate amount of spreads onto your cheese board.
Be wise with your choices in cheese.
It's time to pick your right cheeses! Remember to be wise and picky when you're choosing which cheeses will perfectly suit the dinner party. You certainly also want top-quality cheeses. These are the types of cheeses that are chock-full of flavors and richness that will definitely astonish anyone getting a bite out of them.
So, when you're heading to the best cheese store around, do not be shy to ask an expert. In fact, an expert should help you, because they know cheeses like the back of their hand. In the world of cheese, there are soft to semi-soft, firm, blue, and aged, and these are the broader types of cheeses out there. You should purchase a few of your personal favorites, since you know they're more trustworthy. And never forget to include the more familiar cheeses for guests that don't really know much about cheeses.
There are soft cheeses.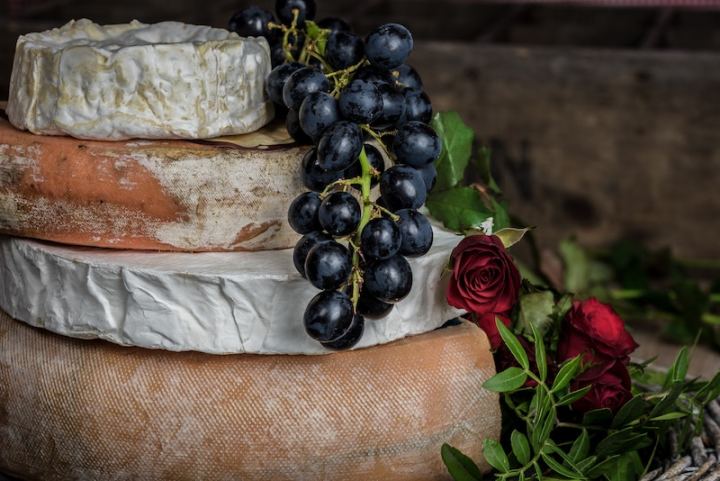 The soft cheese are among the more underrated cheeses out there. From how to create the perfect cheese board, the cheeses that are under the softer category are goat, Brie, Camembert, Fontina, Limburger, and much more. If you're want to put in at least one soft cheese, goat is definitely your best bet.
Soft cheeses are truly exquisite. They're creamy, tart, and have a mild flavor to them. You can also roll the cheese in chopped herbs for color and design or even nuts for great texture!
Provide semi-soft cheeses.
Putting in some semi-soft cheeses is among how to create the perfect cheese board for your dinner party. Semi-soft cheeses are among many people's favorite type, since it's not too creamy, it's not too firm, either. And the selection for them is great, as well.
As for semi-soft cheeses, there are Morbier, Stilton, Mozzarella, and others. The best one that many people prefer is Mozzarella because of its delectable mild flavor and taste and they also taste great with anything! Plus, you can present them in so many ways, like in ball form, braids, or sticks.
There are also many firm cheeses.
And then there are the many firm cheeses. Firm cheeses are more thick, crumbly, and mild in flavor. But these are the best types of cheeses that pair well with crackers. And you should definitely include some firm cheeses as one of the spreads. At least two types of cheeses, since the firm ones taste phenomenal.
There are firm cheeses like Pecorino Sardo, Asiago, Berkswell, Garrotxa, Parmigiano Reggiano, Manchego, Cheddar, and so much more. However, the two cheeses that you have to include are Manchego and Asiago! While Asiago tastes pretty similar to Parmesan, it's very rich in flavor. Then there is Manchego, that tastes nutty and buttery since it's aged sheep's milk cheese.
We can't forget the blue cheeses.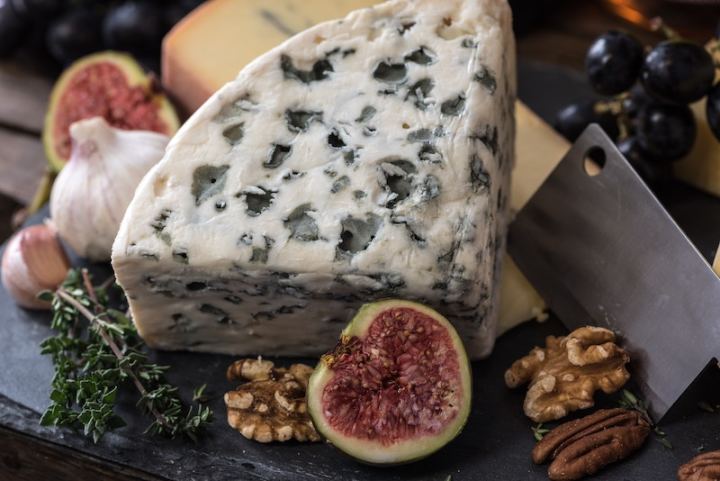 Blue cheese is certainly a type of cheese that needs more love these days. And it's always a great option to include on your cheese board if you really want to impress your guests with the variety! And from ways on how to create the perfect cheese board, throw in some of the best blue cheeses out there.
Blue cheeses like Gorgonzola, Roquefort, Bleu d'Auvergne, Aura, Cabrales, and so much more, you'll actually be surprised by the delicious and distinct taste from them. If you want to put in at least one blue cheese, I recommend the Gorgonzola. Many of the great blue cheeses have that pungent, but sharp taste that's also salty. Not to mention that it also has a unique scent to them, as well.
And of course, don't forget the aged cheeses.
Lastly, and probably the most diverse cheeses out there, are the aged cheeses. We all need at least one aged cheese on our cheese board to make it more high-end. Plus, aged cheeses taste amazing compared to the other types of cheeses out there.
There are so many different types of aged cheeses. You can age cheeses like Cheddar, Gruyere, Gouda, Parmesan, and others that are similar. And when you age them, they become thicker and much firmer. Also, the taste is so much sharper, you and your guests will be astonished by how amazing they taste.
Throw in some accoutrements, too.
If you have cheeses out, you should also have accoutrements out, too. You want there to be more flavor on your cheese board, right? Then you certainly can't miss out on throwing in great-tasting accoutrements, and this is one of the way on how to create the perfect cheese board.
The extra tasty selections pair so well with your cheeses. And you can be very creative with them, too. Assort them from colors to shapes, and even textures. Remember, your cheese board is like your canvas, and your spreads are your paints. There are options like cured meat, fruit, and nuts to include on your board. Not only do they make the flavors of the cheese taste better, but it makes your board look a whole lot more creative, too.
Lastly, from how to create the perfect cheese board is including the crackers, of course! How else are your guests going to be enjoying these cheeses and accoutrements together? They're going to have to place everything on top of something, and that's where crackers come into play.
You want crackers that don't have too much flavor in them. You can pick from bland to crackers that have a bit of flavor. Remember, your cheeses should be getting the main attention on the board. And what better board to lay out your spreads and crackers than this one by UncommonGoods? This cheese board is specifically designed to properly display your crackers as well as sections for your cheeses!
how to