Choosing the Right Cheese
As between mouse and man, I would say that it's man who is the more devoted to cheese. Choose the right cheese for every meal with some simple tip.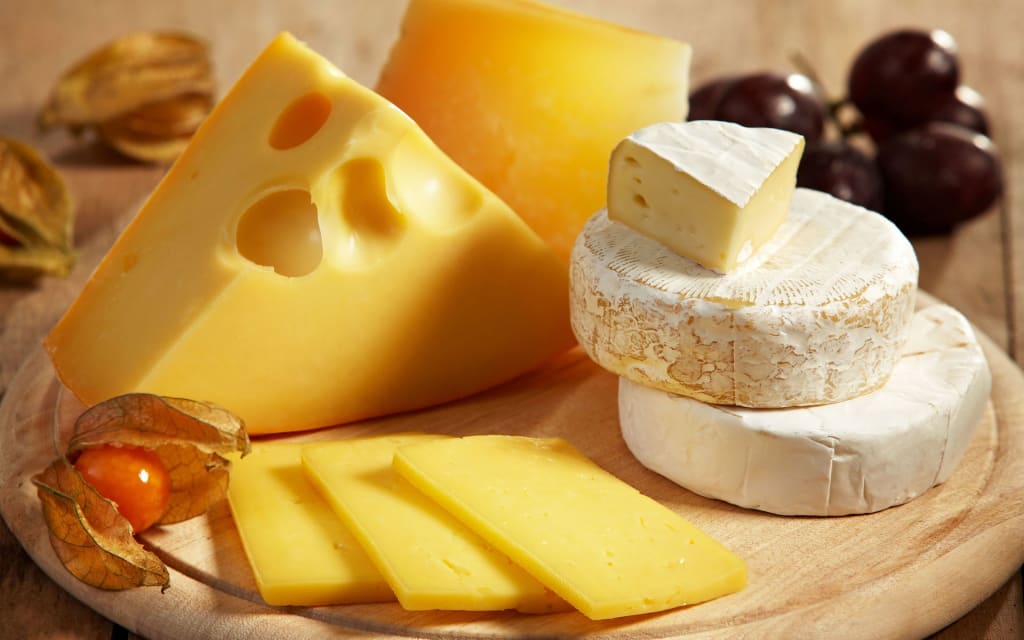 As between mouse and man, I would say that it's man who is the more devoted to cheese. Certainly cheese is my own year-round favorite double barreled food. Cheese is like wine in that it bears the same relationship to milk as wine does to grapes. Like wine, too, it plays a leading role in adding richness to dishes and it also varies food textures.
Not only does cheese have a remarkable affinity with wine even after an exquisite dinner, but it mates with it equally well for a wine-and-cheese party before dinner. A suggestion for a change of pace in a pre-feast party would be to use Alsatian wines like Sylvaner or Gewurztraminer, which are rapidly growing in favor, in concert with the following mild cheeses. Bel Paese, Tome au Marc, Gervais or Petit Suisse, Munster, Double Gloucester. Extras could include English vita wheat biscuits, cream crackers, red radishes, and a cucumber salad.
Cheese Pairings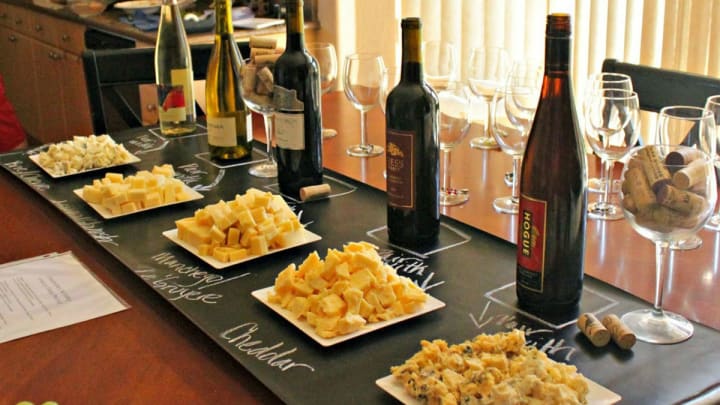 There are hundreds of cheeses, many named for places where they were first made (Cheddar, Camembert, Edam, Bleu de Bresse) or first marketed (Stilton, Parmesan).
Cheese cookery brings to mind my friend Albert Stockli, great chef raconteur, innkeeper at Ridgefield, Connecticut, and Switzerland's greatest export to America since the Swiss watch. He tells of the time we were at the Birg station in Switzerland, where we had a memorable raclette. Albert recreates this raclette in Connecticut every winter. With charcoal white-hot, he exposes a half-wheel of Bagnes, the traditional raclette cheese, to the severe heat. As the leading edge melts, it is deftly scraped into a preheated plate. Plop goes the cheese, a piece of boiled potato, a few small gherkins, a crust of good Frence bread, and again I'm back in the Bernese Oberland.
A must with the dish is a cold glass of Fendant Johannisberg, or those slightly pétant clean-tasting Swiss wines imported into the US today. These white wines are born within the shadows of the glaciers and enable me to savor three or four helpings. The boiled potato can be replaced with slices of tomato, and the gherkin by a pickled white onion.
Savarin, a culinary great born on the Swiss border (at Belley), set down the recipe for fondue as he received it from Monsieur Troillet in the neighboring Canton of Berne. However, I think my recipe is every bit as good, and with several variations you can run fondue parties all winter long and sell tickets. A meal in itself, though many like to serve some sausage afterward, followed by crisp apples.
Fondue Recipe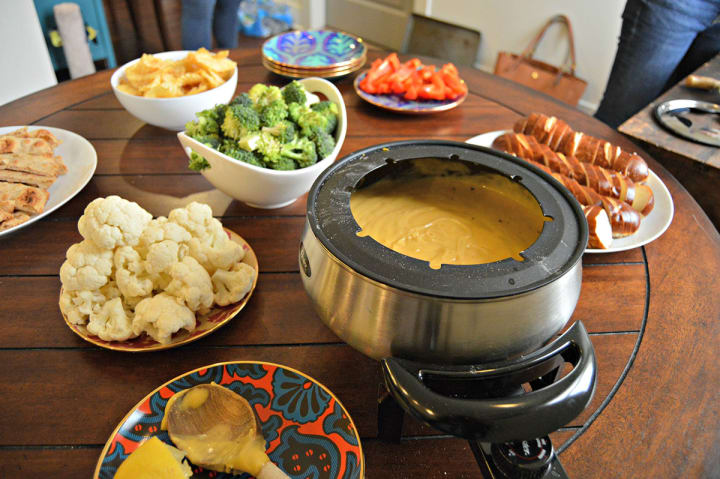 Ingredients:
1 lb real Swiss cheese or 1/2 Emmentaler and 1/2 Gruyere
1 1/2 tbsp flour
1 garlic clove
2 cups of white wine like Neuchatel or Alsatian Riesling
1 tbsp lemon juice
3 tbsp Dettling Kirsch
2 long French breads
Fresh-cracked pepper
The cheese is finely diced or cubed and mixed well with the flour. It is best to use a chafing dish for cooking over a low flame, but first rub the dish or cooking pot well with a garlic clove along sides and bottom. Pour in wine and heat only to bubbling. Add cheese slowly (1/2 cup at a time), stirring steadily in one direction with a wooden spoon. Periodically add cracked pepper and very little salt. Now pour in the Kirsch and continue to stir steadily. Serve and keep hot over burner. Spear bread cubes through the soft side into the crust and invite the gang to dunk the forked bread into the dish. You can make a real game out of this dish by announcing to each dunker that he or she will forfeit a bottle of wine if the bread comes off a fork. Oh yes... wooden-handled forks are a necessity in order to insulate hand and mouth from the heat.
Egg Fondue
After the cheese in the pot has diminished to less than half of its original volume, add two eggs and stir well. My, what a quick surprise.
Fondue With Mushrooms
Cook a lb of mushrooms for each lb of cheese. With a little minced onion in hot butter until the liquid has evaporated. Add to fondue when it is ready to eat.
Dessert Fondue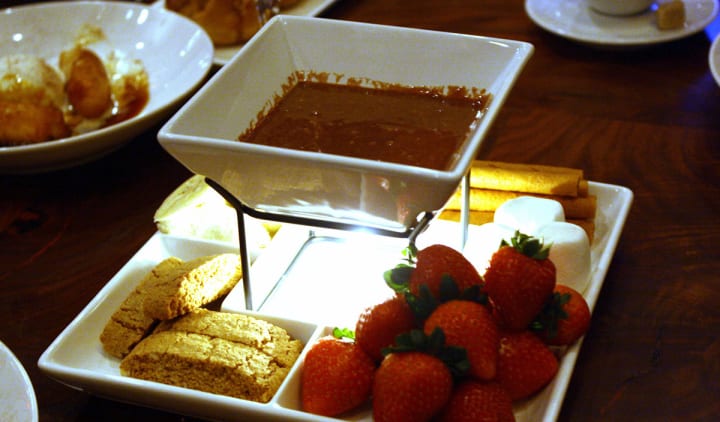 And now for a dessert fondue: Impossible you say? Not at all, because this stunt, though rich, is good, good, good. I make this with Toblerone, a Swiss milk chocolate containing honey and crushed almonds.
Ingredients:
3 bars Toblerone (3 ozs. each)
1/2 cup light cream
2 tbsp Dettling Kirsch or Grand Marnier
After breaking the Toblerone into separate pieces, Combine all ingredients into a saucepan or chafing dish. Stir over very low heat until chocolate is melted and smooth. Serve in the chafing dish over low heat. Each cover receives an individual plate with a combination of orange slices, pineapple chunks, apple slices, and ladies' fingers/ Cut in chunks. Spear the pieces and dunk into chocolate like Willie Wonka, and you'll have the wweetest time of your life. If you're not inclined to using spirits in this mixture, flavor with instant coffee instead.
From all points of view, even at home, the bubbling fondue pot and the molten raclette offer a feeling of the Alps, the mountains, the villages, and the food. Whether you travel to Zermatt or your own back room these cold nights, enjoy a major Swiss contribution to gastronomy—the fondue.
Choosing a Brie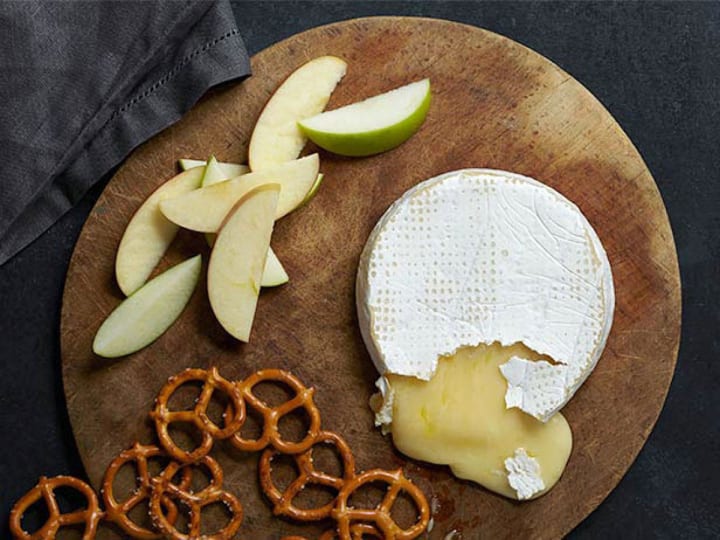 My favorite is from the village of Meaux, though Coulommiers and Melun from the Seine-et-Marne also produce this gourmet delight. Brie is the "queen of cheese" and has a taste and smell that is part cream, part mushroom, partly fine Cognac, part soil—as earth smells on new—plucked leeks. A proper Brie will never separate when cut into two creamy crusts and leave a thicker layer of dry white cheese. Its texture runs like heavy honey, and only satin can match its surface shine! In his, Le Ventre de Paris, Zola likens it to the moon:
"Three Bries, on a round platter, had the melancholy of dead moons, two, very dry, were at the full; the third, in its second quarter flowed, emptied itself of a white cream, spread Out in a lake overflowing the thin platter which sought in vain to hold it."
Port Salut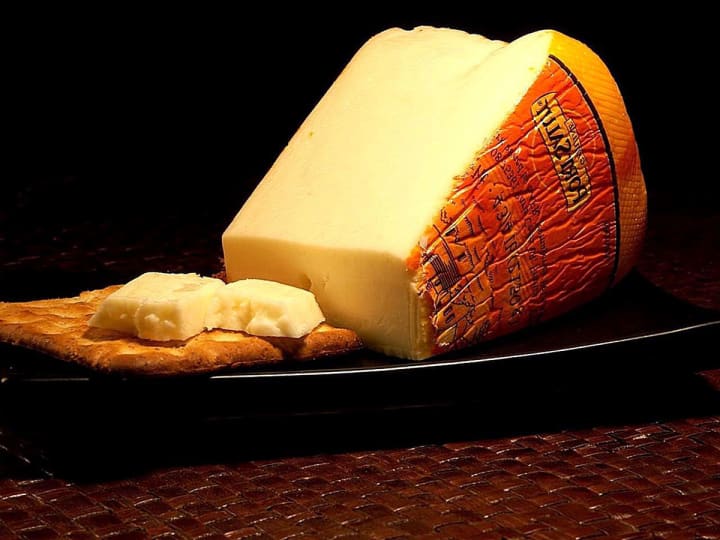 The name signifies "Port of Safety," following the exile of a band of Trappist monks who returned from Gruyere in Switzerland. A fine all-purpose cheese, somewhere between a Bel Paese and a Camembert, soft, creamy, with good flavor.
Camembert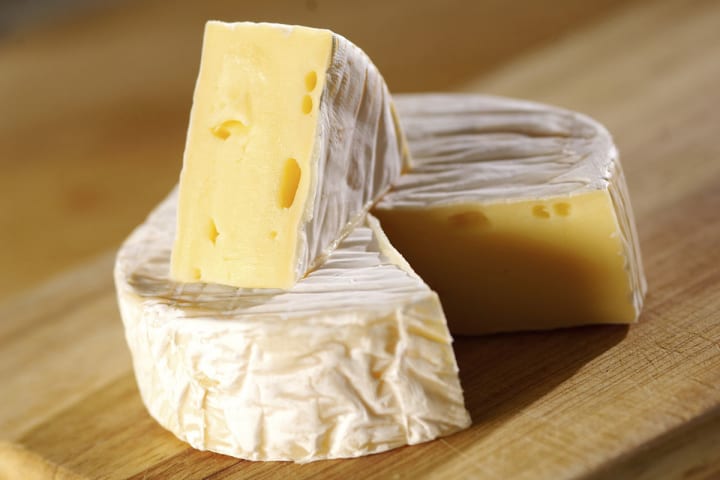 First made in Normandy and now copied all over the world. Imported in small uncut rounds, with a crust scored by the straw mats on which it has rested. The crust is golden, similar to a light brown butter pastry topped with powdered sugar. The flavor? Well, Napoleon kissed the waitress in Normandy who first served it to him. From June to September, it sparks a Saturday afternoon with an Alsatian Riesling.
About the Creator
Sous chef in San Francisco. Will convert you from a carnivore to a seitan worshipper, one tofu lentil salad at a time.
Reader insights
Be the first to share your insights about this piece.
Add your insights