Halloween Party Time
Multigenerational Dinner Party
Halloween Playlist to Enjoy while reading. Link below
Halloween Party Time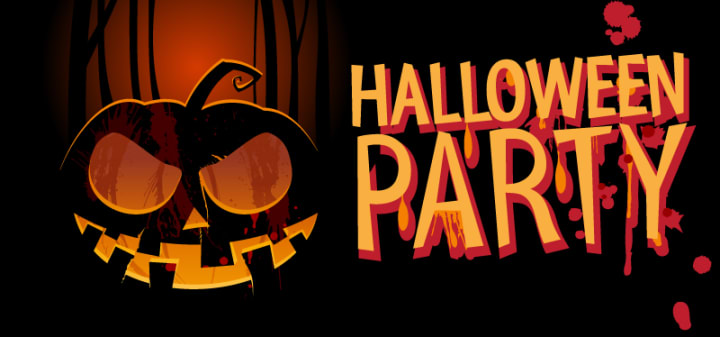 October 31st is the perfect opportunity to have a themed dinner party complete with jello eyeballs floating in spiked punch for guests, Pumpkin treats, and all kinds of gruesome hors d'oeuvres for guests. The DJ for such an event would have their work cut out for them because depending on the age range of attendees, some of the music may be hard pressed to set the mood without having a party theme.
The theme could be anything Halloween related but I personally enjoy having parties where guests are able to have fun, so rather than trying to scare everyone to death, my party would have a costume contest, themed dance-offs, and the like. Since I love to cook I would be making some finger foods like finger shaped appetizers of prosciutto wrapped with cheese or something creative and mix some food coloring to match skin pigment or the like.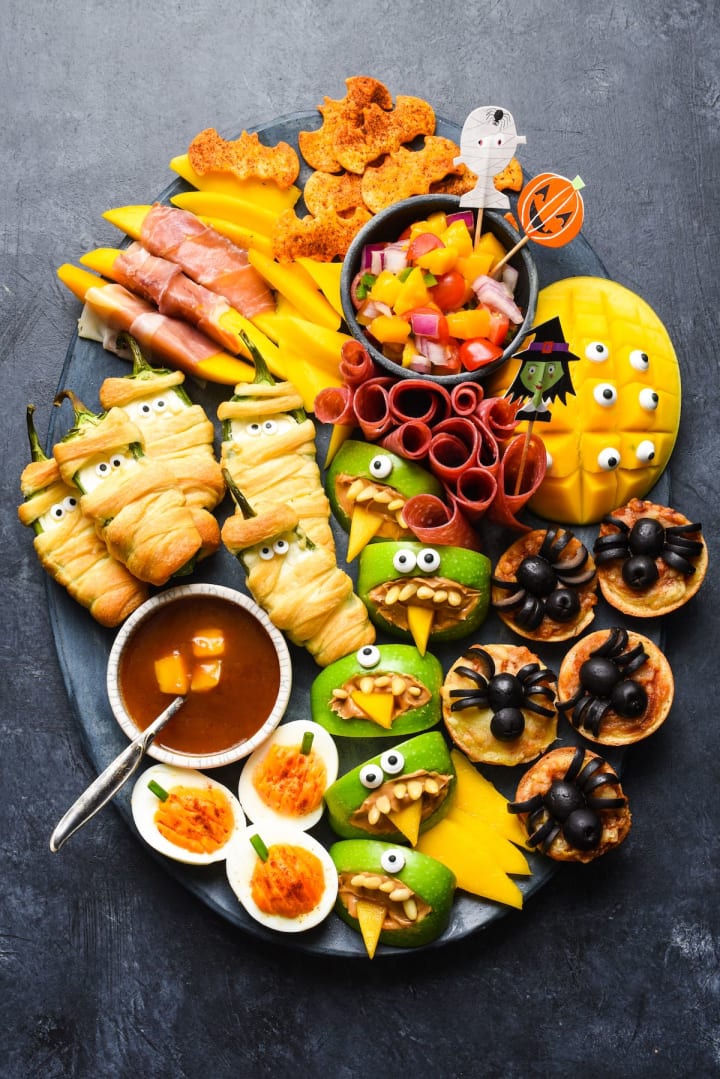 When guests arrive the first song they'd hear is Rockwell's Somebody's Watching Me, followed by Spooky by Classics 1V and Zombie by the Cranberries. I have eclectic friends so it would be important to open the initial ambiance of the dinner party with some Halloween music but also varying genres to welcome everyone. About 12 minutes into the playlist, which should be enough time for guests to arrive, hear that dinner will be served at 7:30 and what appetizers are available to partake of beforehand, Thriller by Michael Jackson announces that our dinner party is well underway, and I am the host for the evening.
I like group games, so I'd probably modify a game of "Guess Who?" where instead of guests having someone else's costume identity on their forehead and trying to figure out who they are by asking questions of other guests, we'd probably play some game of competing teams in a game of balderdash or Scene It and have some contest between monsters and people.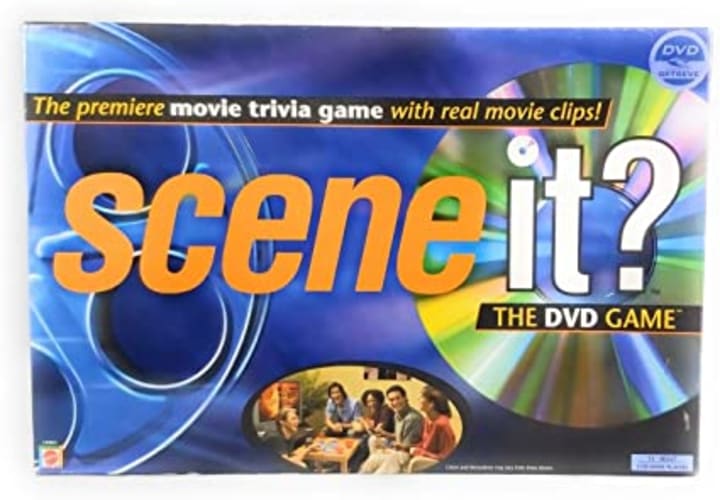 The game would take about 30-45 minutes and then I'd open up the living room for some type of dance contest and the winning couple would win some prize I haven't concocted yet. It'd be a 21+ Dinner party so the prize would be something oriented to adults, maybe a gift card to some nice restaurant etc. Time Warp is a great intro to whatever game we decide to play. Guests can opt to do the dance or start bartering for team members for the game.
About 42 minutes into the playlist Daft Punk Digital love plays to announce time to mingle, dance with other guests, partake of more hors d' oeuvres and the like and just have some fun.
Every song is picked for inspiring small talk, dancing, and plate sharing, the three things that make a dinner party amazing and help encourage people to make new friends. I used to be pretty good and serving food and bringing people together pre-pandemic and this will be an opportunity to really get back in my element. Make no mistake I'd waste no time getting a multi-generational party rocking that would be rife with conversation, laughs, and great food.
By the time the Addams Groove plays the second time there would be optional limbo to be played. I had considered Gloria Estefan for that part of the party but decided that's a little too spicy for some people in costume. It's hard to do a proper salsa on stilts. (And trust me, there would be stilts… you don't know my friends)
Like most of my dinner parties, people are welcome to stay as long or as short as they like so the music after the first hour is aimed to keep people mingling, eating, and being entertained. I'd have a dinner theater prepared for dinner that would probably be a murder mystery and involve about ten of the guests I know beforehand will be in attendance.
Usually, I'll have about three or four hand selected to perform certain roles if they're available. Like having a unique dancer for a dance contest with some sporty retro dance moves to encourage everyone to let their inner choreographer be creative. It's all about encouraging people to be themselves and the music needs to enhance that vibe and ambiance not stifle it. One awkward song ill timed can be the difference between everyone casually having conversations in the dining room and several guests stepping outside and deciding to take their private party elsewhere.
Most friends are more cordial than that, but when you start inviting friends of friends sometimes circumstances change. I try to be accommodating for all types.
The following playlist was generated with a full themed Halloween dinner party in mind.
• Rockwell - Somebody's Watching Me
• Classic 1V - Spooky
• Monster Mash - Bobby Pickett $ The Crypt Kickers
• The Cranberries - Zombie
• Michael Jackson - Thriller
• Rocky Horror Picture Show - The Time Warp
• Ray Parker Jr. - Ghostbusters Theme Song
• MC Hammer - Addams Groove
• Earth, Wind, and Fire - Boogie Wonderland
• Kool & The Gang - Celebration
• KC & The Sunshine Band - I'm Your Boogie Man -
• The Turtles - Happy Together
• Daft Punk - Digital Love
• Stevie Wonder - Superstition
• Earth, Wind, and Fire - Let's Groove
• Daft Punk - Around The World
• Pryda - Shadows
• Eric Prydz - Pjanoo Extended Club Mix
• Will Smith - Gettin Jiggy Wit it
• Will Smith - Men In Black
• Rob Dougan - Clubbed To Death
• Linkin Park - Papercut
• Linkin Park - Breaking The Habit
• Linkin Park - Somewhere I Belong
• Linkin Park - In The End
• Spybreak - Propellerheads
• Prodigy - Breathe
• Prodigy - Firestarter
• Daft Punk - Harder, Better, Faster, Stronger
And the link to the playlist is public here.
With any luck I'll make some new friends and have some new people to invite between now and Halloween but only time will tell. Feel free to enjoy the playlist for your own Halloween festivities and Happy Halloween!
recipe
As I was scrolling through my social media I found a challenge related to a fantastic first date.
So, in a world full of cat calls, here I am to add my words to those who want to make our world better through the power of the pen.