Wicket The Wonder
Adding a New Best Friend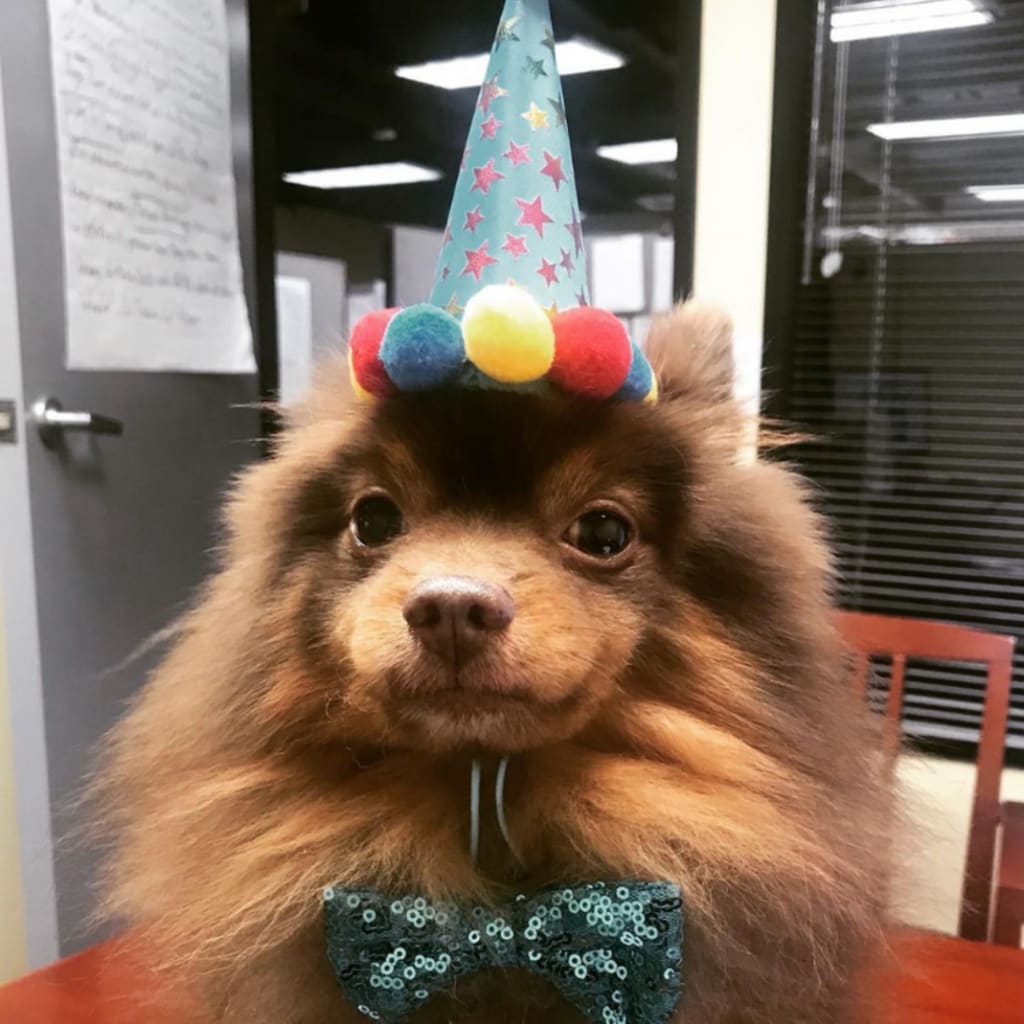 Happy Birthday Wicky!
My boss is an 8-pound Pomeranian with a knack for keeping the office to task. When it comes to characters, I've never met another office pet with so much personality during my years in the workforce, and like most bosses, establishing a friendship with this pup has proven to be a challenge for almost every employee that's ever worked for our company.
I first met Wicket in 2018, after having lived in my car for a time, finding a job was important to get back on my feet. I had a friend who referred me to this job in sales working for a credible company. Wicket's owner was my interviewer and the vice president of sales. I'm not sure whether it was Wicket or the vice president that hired me, but I was glad for the opportunity.
The job came with a 90 day probation period and a need to sell. Purchase Orders are placed for the sales we make in the electronics industry and Wicket's job has been and still is to keep sales rep away from the water cooler to gossip and on task forming new relationships and dialing for opportunities to drum up new business. Whenever someone on the sales floor gets up from their desk to use the restroom, get coffee/water, or finds any other reason to stand up and stretch, Wicket politely chases the perpetrator down until they're sitting back at their desk.
The best part about that, is the vice president will often let Wicket know whether the person has sent any orders over to the purchasing dept so PO's can be cut for the items for a customer. If no PO's have been earned, then Wicket is free to bark the sales floor down until they get on the phone and get one.
Our sales floor competes every month for the top three sales positions, and it's probably a proven statistic that our top three sales reps every month are in Wicket's good graces for good reason. They spend more time working than walking around the office and that kind of dedication is rewarded mostly by Wicket's frequent check ins at the desk of someone he hasn't needed to bark down to get back to work.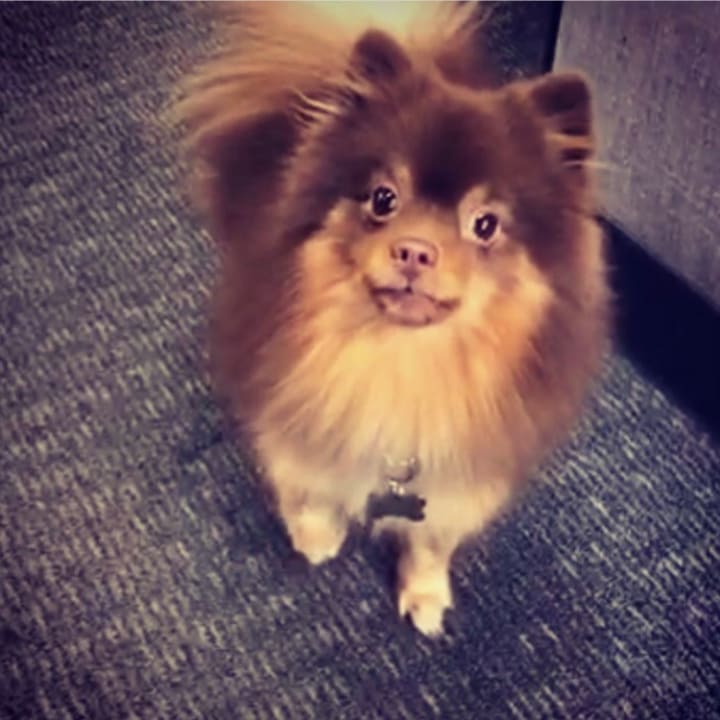 We've become friends over the last few years and it doesn't take long for anyone to realize that Wicket barks a lot, but has no real menace behind his barking. He just knows he belongs to someone who loves to get things done and move on to the next thing that needs to get done. He's a doer just like his owner, a welcome and refreshing characteristic to have a boss that doesn't need to micromanage in order to motivate a sales team to sell.
When commissions allow, almost the entire sales floor rewards Wicket with treats for his efforts. On particularly high sales weeks sometimes sales reps will play with him in the middle of the sales day just to get some positive energy going to move through the conversations we need to have to earn our keep.
Wicket is affectionately referred to as "8 pounds of fury" because he's a hard taskmaster, but only has about 4 teeth and to date hasn't bitten anyone, nor would he.
For some reason I have a natural affinity with animals, and most tend to act like they like me pretty quickly. Wicket hasn't barked very much at me since I started working there even when he had every right to, but every once in a while he'll let fly some choice words when I'm going to get my coffee to get my day started.
I say that so it's easy to picture the office environment, and the desperate need I had for a friend when I first started working for the company, and why Wicket by far deserves Em-paw-yee of the month in every category, for all time.
It was just an ordinary workday when the news came. I woke up in the morning, I took a shower, brushed my teeth and got ready for work like any other day. It was sometime in October. I had a friend that I had wanted to make in high school over twenty years ago, and we had finally connected over the last several months. Close to two years to be exact. We texted, and called each other, encouraging one another through our struggles as parents and laughing about the absurdity of people's perspectives on dating and attraction.
Back in high school she was a cheerleader that lived a life on the other side of the world. I was much more the nerd, choosing to play videogames and be fascinated by my Biology, Chemistry, and English classes. I was acing German too. Those aren't typically the characteristics associated with someone who would also be invited to house parties and to hang out, but I managed.
She was a year older than I was, and very intimidating before the first time I spoke to her. We were at an audition for this musical "Working" and she was sitting outside the doors to the school auditorium. I introduced myself and asked what part she was trying out for, and she said she wasn't sure she was going to audition, but had friends that were there to audition. It was a short exchange, but by the end of the conversation I knew we hoped each other would make it in the show and I hoped we'd be friends too.
We didn't really get to be friends, just co-actors in the school performances. I never really worked up the courage to ask if we could be friends. During the last show, Applause, a musical adaptation from the movie All About Eve, I wrote a letter and gave it to her. Somehow, I knew we wouldn't see each other again. She'd go off to college and I'd go off to college somewhere else. Maybe we'd see each other at a reunion and talk about the good times we were in theater. Basically my letter said everything I hadn't had the courage to tell her for three years; that we would've been amazing friends had I been able to say more.
Twenty years later we found each other on Facebook. I don't remember who spoke first, but I remember the conversation like it just happened, because she still had my letter. I was so surprised and elated that she kept it, that the mere fact that she still had it told me we had a chance to be the kind of friends as adults that I had wished we had when we were young. I was determined not to waste this second opportunity at making one of the best friends I could've had… again.
She had lupus which is a particularly nasty disease that makes the body fight against itself for no apparent reason whatsoever. Every day was a craps shoot as to how she would feel, or if she'd be sore, or if simple tasks for most people would be simple for her. She was surrounded by people who lived in the same town but cared more about how pretty her smile was than whether they could help her, and friends who were deeply connected to her and supported her. The distance between her friends and acquaintances was a chasm of apathy riddled with sarcasm. I felt honored to be considered a friend because we could be real about anything and supported each other's struggles often.
Her family was a solid support system for her and I got to know them through her eyes, which, in my opinion was the best way to see them and the world she lived in. Her perspective was incredible when it came to what really matters, and for someone who could risk excruciating pain just going to the beach, I understood the gravity behind her sharing the experience with me and asking about my days. Every day was a privilege.
And then, one fateful day in October, she was gone.
I wasn't sure if I had heard the news right. 40 is a pretty young age to just suddenly be gone, but heart attacks can take anyone at any age, for any reason, regardless of how healthy we're eating. I felt like I lost a best friend.
So I got ready for work a little slower the next day. I still showered, brushed my teeth, and got ready for work, but with some great piece missing inside. My boss allowed me some time during the workday to process my emotions and grief, but Wicket came to visit… and stuck around.
It never ceases to amaze me how dogs can just instinctively know when we're hurting our worst and they come and comfort us during difficult times. It's almost as if they have an additional sense that alerts them when we need a friend and they're glad to come lay next to us wordlessly letting us know they're there.
I reached down from my desk at one point while some comments were being made about some mistakes I had made in my work recently, and Wicket licked my hand as if to say, "I'm here." Even though he's not my dog.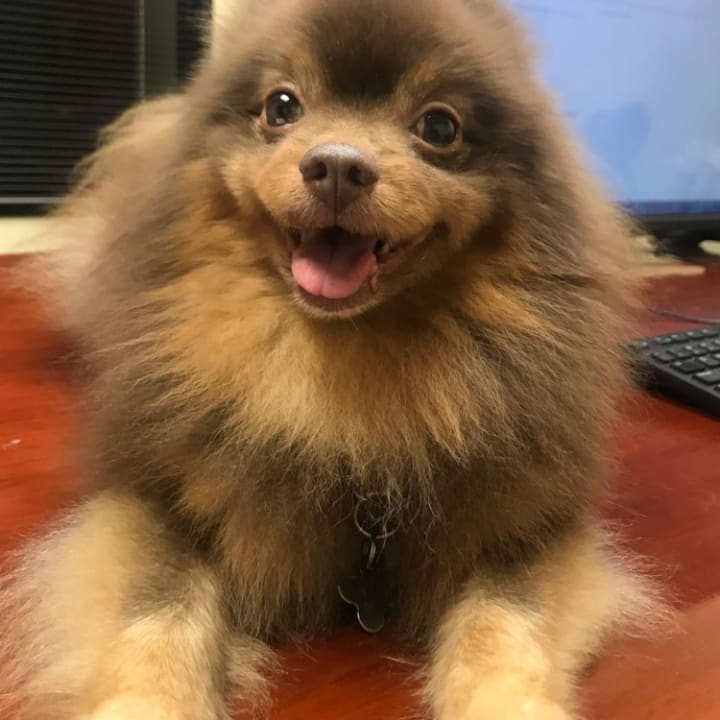 I can't speak to whether anyone else in the office has a Wicket story like that, but that day he became one of my best friends.
I think a lot of Employee of The Month awards go to employees with merit, accolades, or in some cases popularity, but Wicket genuinely works to help the sales team generate revenue, he befriends selectively those he can sense will be trustworthy and kind, reminds people that staying on task is the best way to keep moving forward to our goals, and if there were a way to pay him in more than dog treats I'm sure more than half our office would second that notion. He's 8 pounds of fury, with a million pounds of love, and one of my best friends even though he's not my dog.
(Written with permission of Wicket's owner. All pictures used with permission of Wicket's owner. )
dog
As I was scrolling through my social media I found a challenge related to a fantastic first date.
So, in a world full of cat calls, here I am to add my words to those who want to make our world better through the power of the pen.