Give Us More (And More) Fried and Fatty!
Applebee's believes Americans are stressed like never before, and they crave comfort food to make life seem better. Will their turnaround strategy work?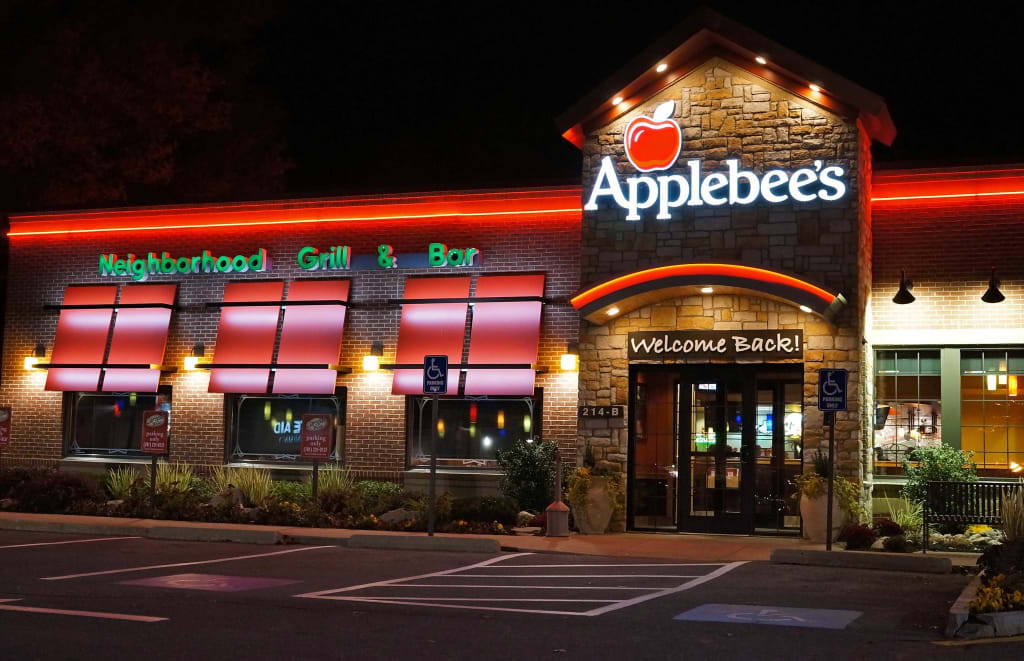 Do you watch the news with dread? Do you check your phone with trepidation for the next thing that Trump has done? Does the 24/7 news cycle make your days feel like "dog years?" Do you spend your off time arguing politics on Facebook with "friends" near and far? Are you in a divided household, where you watch Fox News and your significant other watches CNN? Do you dread Thanksgiving with the "red" part of the family arguing with the "blue" kinfolks?
If this describes you, then you are the target Applebee's customer! We live in an age where Americans are being constantly told to eat healthier and to eat less. We see news story after news story urging us to eat our veggies—and our kale—and to ignore the advertising that has been drilled into us for decades that beef is for dinner! The chain where "you can eat good in the neighborhood" is wanting you to really eat good—and a lot—at their restaurants these days (and drink a lot, too!). Applebee's is intentionally running counter to the health trend—intentionally—and quite profitably for now. And it is no doubt an interesting strategy, as they are targeting what they label as the "stressed-out American" as the core customer. The big question is—will it work?
"Americans are stressed. When stressed, they tend to go to comfort food ... and we're pretty darn good at comfort food."
------- John Cywinski, President of Applebee's
Applebee's History of Being Everywhere... and Nowhere
With 1800 locations nationwide, Applebee's brands itself as a "Neighborhood Grill + Bar." If you live in a metropolitan area of any size, its suburbs, or even its exoburbs, it is almost a certainty that you live within close proximity of an Applebee's (of course, with traffic, it may totally stress you out to drive those two to five miles!).
Applebee's has a unique history, in that it grew rapidly—and then it became the butt of jokes. Applebee's was in that classic strategic predicament—as it was a restaurant that was regarded as "fine," but for most folks, it wasn't outstanding. It was consistently a place where diners would rate it three stars out of five. It was "OK" And so dependable is a dangerous place to be, whether in a relationship or as a service business. You knew what you were going to get at Applebee's—and that was both its main strength—and its seemingly intransigent weakness. It was a place you went on the road when you might have been scared of the local options - or it was late and no other place was open. It was the place you went after the place you really wanted to go to was too busy! And yes, Applebee's was the place where Ricky Bobby famously had his family dinner in "Talladega Nights!"
Applebee's was purchased in 2007 by IHOP, whose CEO at the time was Julia Stewart - who rose from being a waitress at Applebee's to being its CEO before joining IHOP in 2001 (Source: Dine Brands). The purchase was contentious, with objections coming from the largest Applebee's franchisee at the time, Burton "Skip" Sack, who believed the purchase was being made on the cheap (Source: Wikipedia). The companies did combine to form what was then called DineEquity, later to be renamed as Dine Brands. Stewart's vision of a combined company marketing to America's need for big, comfort food floundered for some time with stagnant sales and aging restaurants. Even though she succeeded in reorganizing Applebee's and making it 100% franchisee-based, she resigned in 2017 (Source: Nation's Restaurant Review).
Applebee's had tried a strategy that was in the mainstream of what other major restaurant chains across America had been pursuing. They made portions smaller (remember those calorie counts on the menu!) and added healthier items, more grilled items, more salads, more veggies. They were going after younger, health-conscious, and yes, wealthier customers. However, their sales were sliding and they began closing individual locations. The company was in desperate need of a turnaround, and they found it—in the fryer!
New Leadership Takes Applebee's Back to the Basics (and Piles on the Cheese!)
So, Applebee's turnaround began when new leadership came on board with Dine Brands. In 2017, John Cywinski, who was a former senior executive with Brinker International, the parent of Chili's, became Applebee's president, and Steve Joyce, who had previously led a turnaround at Choice Hotels International, was appointed as CEO of the parent company earlier this year. Together, they have led a remarkable comeback for the Applebee's brand.
Why was Applebee's failing when they came on board? Simply put, the restaurant chain was failing because, as Stephen Anderson, a senior equity research analyst covering restaurants at Maxim Group, put it bluntly: "They tried to pursue a customer who wasn't going to Applebee's anyway," Cywinski admitted in an interview that the venerable restaurant chain that he took over had struggled in recent years precisely because it "took its eye off its core guest and lost sight of who Applebee's is, and what Applebee's stands for." Now, as Anderson observed: "They're (Applebee's) not going after the avocado toast Millennials. They're going after middle America" (Source: "Applebee's is Betting on Stress Eaters, and It's Paying Off").
Well, back to the basics it was for Applebee's—both in terms of who it was marketing to and what it would be focusing on to get Middle America back in its booths. Cywinski got franchises to agree to up their contributions to the chain's marketing fund, and what did Cywinski consider the essentials message to market for a chain that sought to once again be Middle America's neighborhood restaurant? Two words: "abundant value." To Cywinski, the abundant value concept meant two things: big food and cheap drinks! And so the chain began an advertising blitz to highlight those two things precisely—deemphasizing the healthy options on their menu and playing-up their burgers, their steaks, and their all-you-can-eat riblets and chicken fingers! They also began rotating a series of monthly $1 and $2 drink specials. And Applebee's saw that their customer was more like Middle America had really become in recent years, more diverse (increasingly hispanic and African-American), with an income level that made a visit to Applebee's an "affordable indulgence" for they and their families.
As you can see by a sampling of their menu items, their advertising, and their Twitter feed, Applebee's in unapologetically swimming against the healthy tide, seeking to provide Middle America with what inarguably is the basic restaurant equation as expressed by Cywinski, namely "making people hungry and satisfying them." (Source: "Applebee's is Betting on Stress Eaters, and It's Paying Off")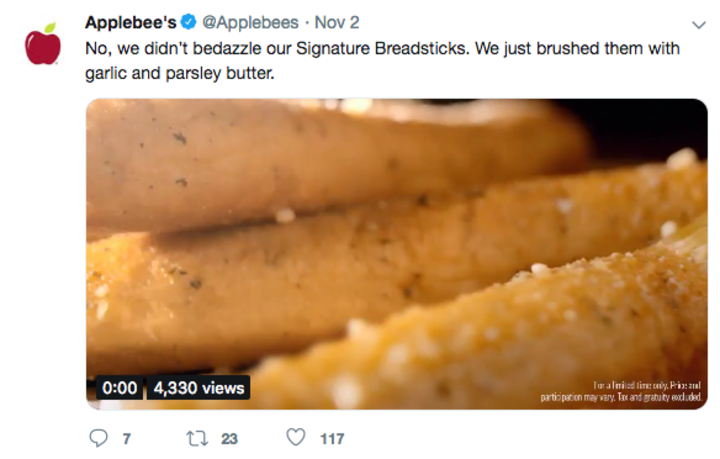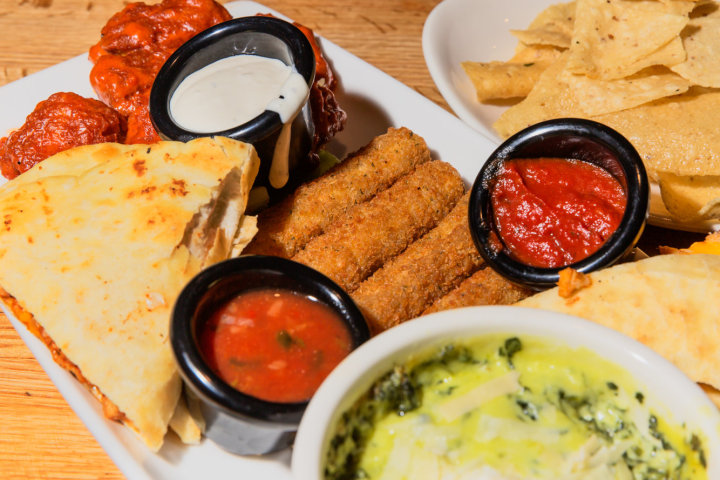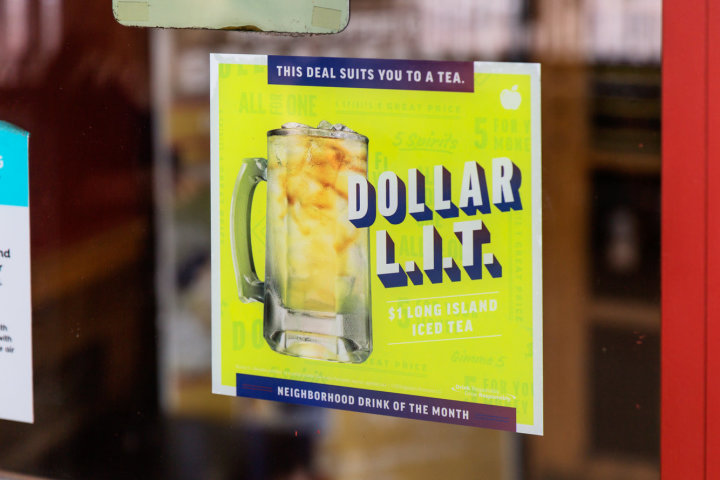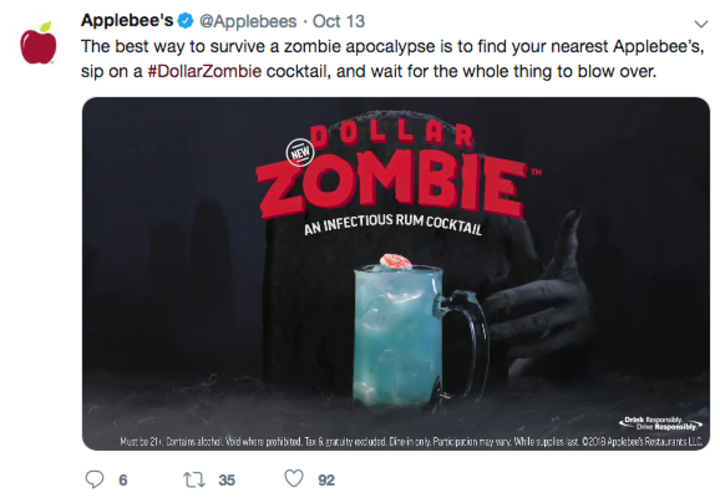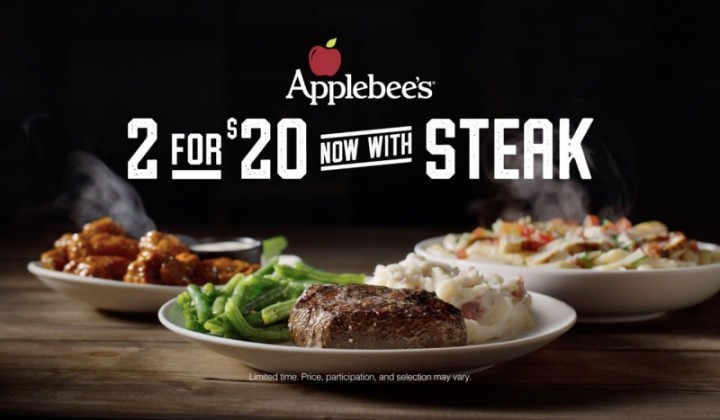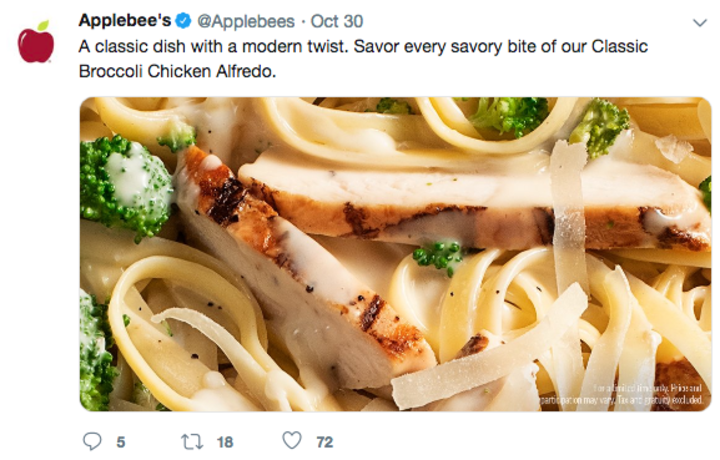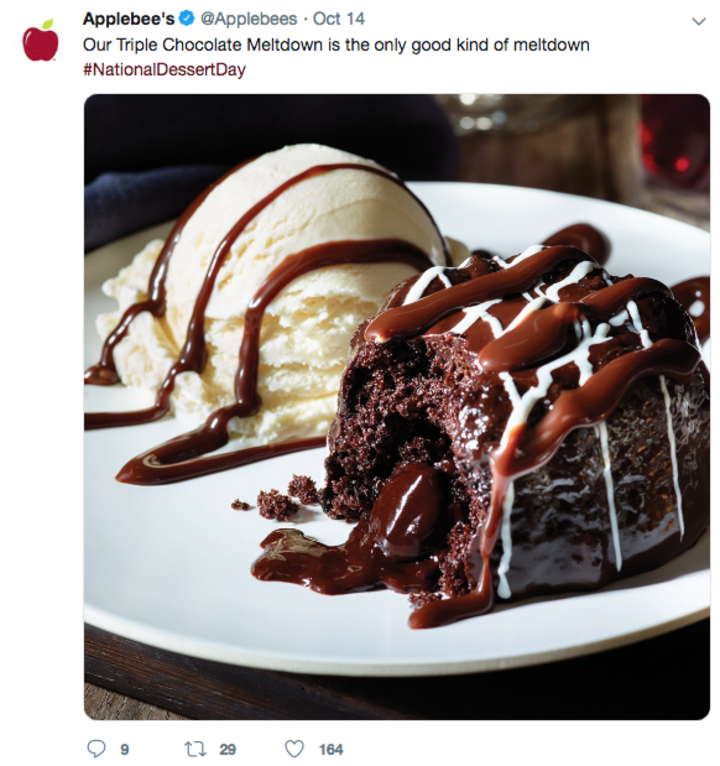 And the strategy has worked tremendously for the company to date. In the third quarter of this year, Applebee's same store sales rose by a record-setting Applebee's 7.7%! And as a recent interview with Dine Brands CEO Steve Joyce shows, selling a lot of riblets and a lot of beer has meant good things for the company, its employees, and its franchisees.
Interview with Dine Brands CEO Steve Joyce
Analysis
In the end, you have to admire what Applebee's and Dine Brands have accomplished in just a relatively short time with their "back to basics" strategy. One of the great axioms of strategic management is that companies must know who they are and what they are, and Applebee's has seemed to rediscover their roots at a critical point in time, one where they were indeed in danger of slowly sliding away in the fast-changing landscape of American restaurants. Sure it's important to keep up with the trends, and today in the restaurant business, that means placing an emphasis on how to adapt to the big changes taking place both in technology (every restaurant chain now has to have an app, of course!) and America's eating habits (such as more take-out and delivery). But at the heart of the matter, any successful business must know what they are good at and how customers regard them. And Applebee's had lost both its internal identity and its unique perception in the marketplace by trying to just be another chain of casual restaurants offering everything to everybody and focusing on chasing folks who weren't their customers.
However, what Applebee's has done is quite remarkable. By saying "we're all about comfort," the chain has indeed positioned itself to provide comfort—through comfort foods and yes, comforting drinks—to its customers. Sure, there are plenty of choices out there in the restaurant market to eat healthier, and one can still manage to eat healthy at an Applebee's. However, the national chain saw an opportunity to position itself as a respite—and anecdote—to American's stress-filled lives. And whether customers actively know it or not, the fact that they are being drawn in increasing numbers to their local Applebee's to eat as many chicken fingers and french fries as they can while drowning their sorrows in dollar margaritas is testament to the company's strategy. Applebee's is quite proudly proclaiming that Americans like their piles of nachos, their creamy pastas, their buttery breads, their steaks and other meats, and their massive chocolate desserts.
It will be quite interesting to see if others follow Applebee's lead in chasing after the stressed-out American diner. However, one does sense that this is a trend, even it is an unspoken one (daring to challenge the kale and reduced-fat orthodoxy) in the restaurant business today. Indeed, one can see more and more restaurants, including national chains such as Red Robin, Chili's, Olive Garden, and Cracker Barrel to name just a few that have placed a renewed emphasis on the comfort aspects of their menu over the healthier options in their advertising and their marketing. Applebee's and Dine Brands are proudly outspoken on the link between their linkage of comfort foods for Americans in uncomfortable, stressful times.
It will be curious to see if other national chain restaurants will likewise seek to market comfort as a primary attribute of their offerings to customers. With the nature of the news these days however, one can only imagine more and more Americans taking refuge in riblets and in dollar Long Island Iced Teas!
restaurants

David Wyld
Professor, Consultant, Doer. Founder/Publisher of The IDEA Publishing (http://www.theideapublishing.com/) & Modern Business Press (http://www.modernbusinesspress.com)

See all posts by David Wyld →