Gifts for People Learning to Cook Like a Celebrity Chef
There are no better gifts for people learning to cook than helping them put together a fully stocked kitchen.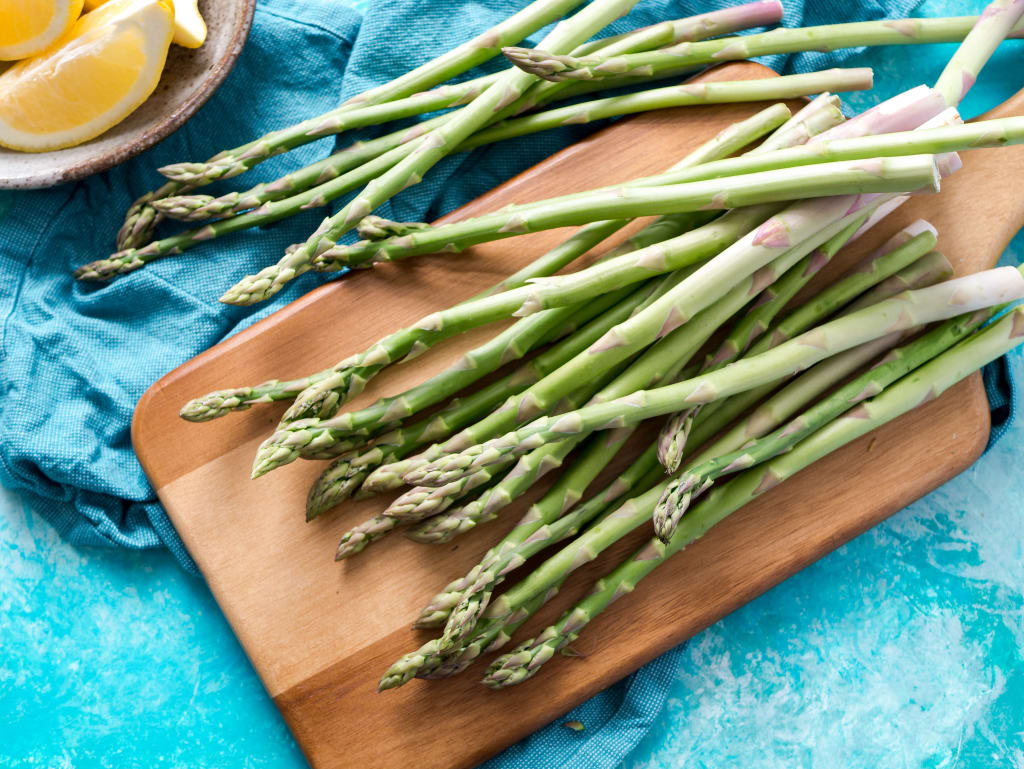 Learning to cook is hard enough without the right equipment. You need high quality and size-appropriate tools to be the best chef you can be! Sure, a lot of great food can be made in a college dorm with a saucepan and two forks, but... most people want to eventually leave that age behind them. To that end, there are a lot of great gifts for people learning to cook, especially with the holiday season approaching fast. Be it The Great British Bake Off or Gordon Ramsay, they'll be like a celebrity chef, prepared for anything, with these crucial kitchen items. Not to mention, you might just get to enjoy the products yourself when they make you delicious foods all thanks to your gifts. (Maybe even get them one of the top cookbooks for beginners and bookmark something you like. I'm sure they'll get the hint!)
Why do they call it a stock pot? Well, technically, it is because its original and primary use is soup stock, but also because this pot is a staple in any successful kitchen. A large, nonstick stock pot like this T-fal eight-quart pot is great for cooking fish, meat, soup, vegetables, and pasta for the family. Every kitchen needs an easy-to-clean, nonstick, all-purpose pot for gas or electric stoves. From cooking meat to boiling water, not only will this pot be the perfect gift, but it is essential in the makings of a kitchen.
Every chef needs a selection of high quality wooden spoons, spatulas, and scrapers. High quality wooden cooking utensils are easy to clean, sturdy, and versatile across the board. The best quality utensils of this kind are made in a single piece, so that heat and use will not wear at the seams or glue. These beechwood spoons are also flexible enough to avoid breaking, but will not wear out quickly, like lower quality bamboo products. A dual spoon and scraper also makes this particular utensil from OXO a time, space, and dishwasher saver, making it a great gift for people learning to cook. They can easily scrape around the sides of a sauce pot, or scoop a bit up to taste, without needing a new utensil.
Every great chef should have great knives. But a single, high-quality, all-purpose chef's knife is still one of the best gifts for people learning to cook, as it can be used for a wide range of things without requiring a larger set of knives to fulfill various purposes. At 20 centimeters, this stainless steel blade is razor sharp and guaranteed to last. This gift can also be personalized with an optional engraving, allowing you to give a gift that's not only extremely useful, but also deeply personal rather than just a tool. This knife will last a lifetime, and it is easy to use and useful for all kinds of chopping, slicing, dicing, and cutting. It's also beneficial for new cooks to practice their knife skills with a limited range of high quality knives, that way they can get used to the feel of it rather quickly.
Is there anything more annoying than trying to clean up little cheese bits after grating over a plate or a Tupperware? Well, probably, but that is annoying. To that end, this grate and slice set not only includes cheese graters and slicers of varying lengths, but it also includes fitted containers for catching the cheese or other grated ingredient. This makes storing extra easy—and without the mess! Whether you're shredding nutmeg for eggnog or making a nice grilled cheese, this set is a major time-saving gift for people learning to cook.
If there's one thing that makes all the difference between amateur cooking and would-be celebrity chefs, it's quality ingredients. Sure, a great cook can do a lot with low quality ingredients, but every cook knows the highest quality foods come from the highest quality ingredients. This means that every would-be chef learning to cook is in need of a fresh pepper grinder. Give a gift that allows your family or friend to break away from that store-bought pepper into freshly grounded pepper.
A high quality food processor opens up a whole new world of potential and time for new cooks. As such, though it may be a bit of a pricey gift for people only beginning to learn to cook, it's one that will pay off in the long run. From making dough for bread, to whipping up pasta sauces, to making whipped cream and ice cream at home, a food processor can condense hours of work into a matter of seconds. It's one of the kitchen's best timesavers, especially when saving time on meal prep and other recurring activities can be huge. It can even crush ice, blend greens, and turn beans into bean dip. Just about any dish you might want to make could benefit from a high-powerful food processor.
Next to a high quality food processor, one of the most versatile and time-saving gifts for people learning to cook is a stand mixer. The KitchenAid is perhaps the best on the market when it comes to stand mixers, made out of the highest quality metal and even offered in adorable colors. (I mean... look at it!) It's perfect for making cookies, whipping up a meringue, bread dough, and just about anything.
These cutting boards are not only extremely useful, but they are also very aesthetically pleasing. This set includes built-in trays and legs for scraping the board into the sink. It's well-constructed, and made out of high quality North American hardwood, it is designed to last. With some simple oil treatments, these become the easiest products to clean; any bits of food will wipe off with no hassle, leaving the cutting boards clean in no time.
Everyone knows colanders are a fundamental piece of kitchen equipment, even if your cooking repertoire only extends to making pasta with jarred sauce. But for an aspiring chef, a good colander set with various sizes has a million potential purposes. Use them to strain pasta, rinse fruits and vegetables, and even steam items like broccoli or Brussel sprouts. Having a set that includes a range of sizes allows the cook in your life to use them for whatever purposes they may need, be it small side dishes or huge main courses. This stainless steel mesh set from HÖLM is fine-grained enough to strain anything, from pieces of pasta or vegetables to the smallest curds or herbs in sauces and similar foods.
If you want to go all out with the perfect gifts for people learning to cook, nothing will be more pleasing than a matching, nonstick set of porcelain cookware. Not only is this Rachael Ray set aesthetically pleasing, but it also covers any cook's major bases. This set includes sauce pans of various sizes, large pots, spatulas and spoons, and skillets. All of these items are highly quality and useful for whatever the cook in your life may want to make—and they will look great in their kitchen!
Another truly fundamental piece of cookware for both the amateur and professional cook alike is a cast iron skillet. You can use it on an open flame at a cookout or to make any range of delicious foods in the kitchen. I've heard it even makes a great weapon (in video games, of course).
A deep cast iron skillet can be used to fry and sauté, or even for deep-dish baked goods. It's an all-purpose, effective tool for all your kitchen needs.
Aspiring cooks are still learning their own preferences, especially when it comes to what kinds of tools and utensils work best for a variety of needs. To that end, some of the best gifts for people learning to cook are always sets of tools that offer a variety and range; for example, this silicone set. The high quality stainless steel makes each utensil a great gift on its own, while the inclusive set means that you're giving a whole lot more than just a useful tool—you're giving options, so that the cook in your life never has to just "make do" in the kitchen ever again.
Everyone—and I mean everyone—needs a good measuring cup set in their kitchen. This set includes full cups with all the standards and additional markings so that you don't have to use multiple measuring cups for even the oddest measurements. There's no need to fill the cups a million times. It also includes teaspoon and tablespoon measurements for herbs, spices, and dashes of liquids. This stainless steel set will survive for a long time, and it won't warp or melt, even if it's put in the dishwasher or used for hot liquids.
Cooking a full multi-course meal involves a lot of time and dedication. However, much of that time can be saved with the right tools. No longer does the cook in your life have to hand wash and dry lettuce, or end up serving damp greens—a salad spinner makes cleaning and drying salad greens quick and easy! With a salad spinner, more time can be spent making the meal perfect and less time doing the mundane busywork.
A multi-speed hand blender allows the cook in your life to blend, whisk, chop, and crush whatever ingredients they may need in a heartbeat. Rather than spending hours slaving away with a fork or whisk, they can just whip up whatever they may need—from crushing ice to making meringue. Sauces, whipped items, purees, and more are all made quick and easy thanks to KitchenAid. It's one of the best gifts for people learning to cook, but don't stop there—find the best gift-worthy kitchen accessories for your favorite chef and give them the best holiday season to help them hold their own for future family feasts!