Top Cookbooks for Beginners
These are some of the best cookbooks for beginners and experts alike.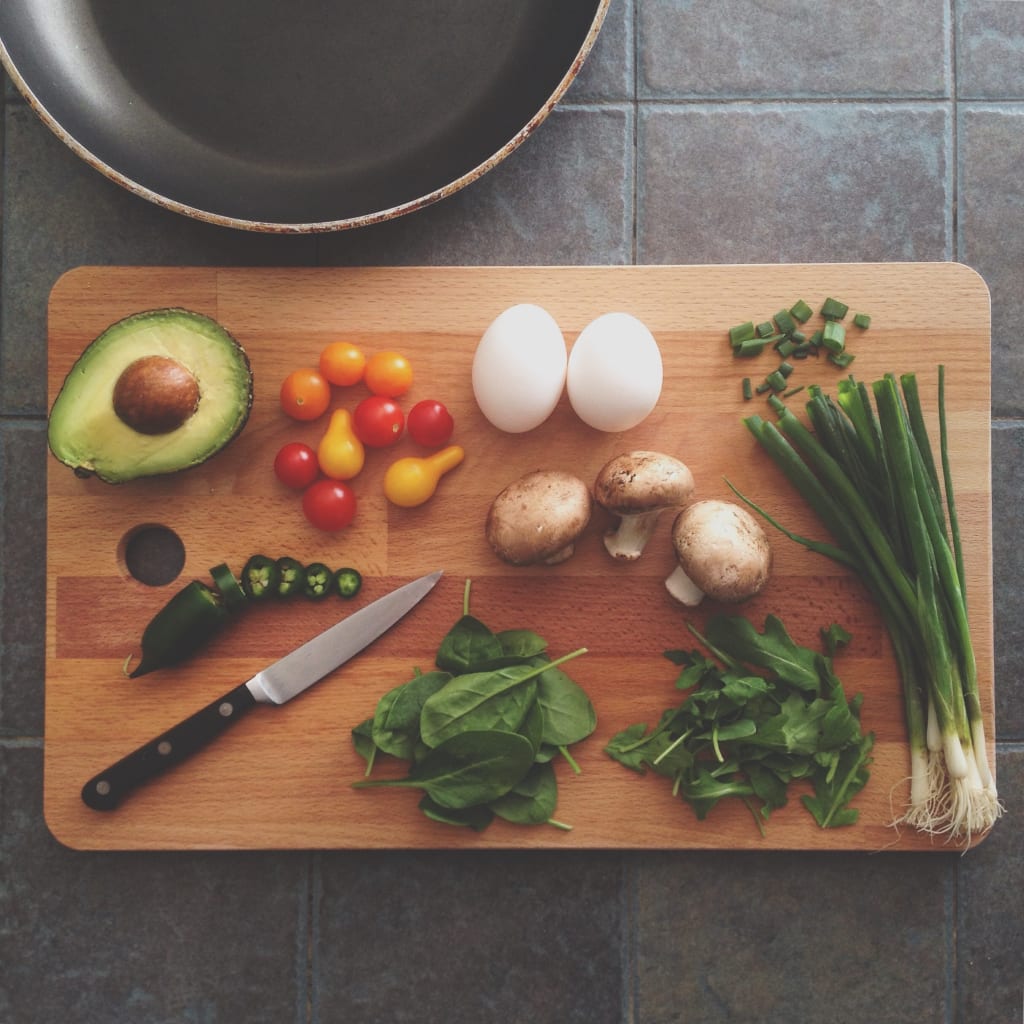 There has never been a better time to be a foodie than right now. High quality meals and fine dining are readily accessible and culinary TV programming is undoubtedly in its heyday, inspiring a new generation of home cooks. Perhaps the only downside of this zeitgeist is an oversaturation of content. In particular, there is a plethora of cookbooks on the market right now, making it a daunting task to find the right book for you.
This is especially true of cookbooks for beginners, as those of us with little culinary experience may not have the slightest idea what to look for in a cookbook. Sometimes, the classics are the best choice, as they provide an encyclopedic collection of recipes to cook everything under the sun. However, the best new cookbooks shouldn't be overlooked either. This list of the top cookbooks for beginners will help you sort through a variety of piquant publications to find the ideal match for you, no matter how inexperienced you may be.
There are two distinct varieties of cookbooks for beginners. One focuses on a select few dishes, described in detail with accompanying photographs and, often, anecdotes for each recipe. The other variety functions as an encyclopedia, cramming hundreds and hundreds of recipes into a reference book meant to sit on your kitchen counter and serve as a guide whenever you turn on the stove. How to Cook Everything, by former New York Times columnist Mark Bittman, is unapologetically of the latter variety.
How to Cook Everything lives up to its title by including 2000 recipes in a simple and straightforward manner. Bittman presents his recipes clearly and effectively, focusing more on flavors and simple techniques as opposed to complex ingredients and fancy equipment. The only downfall, which is shared by all encyclopedic cookbooks, is a lack of direction. If you don't know what you want to cook, you probably won't get inspired by reading through several pages of text. Once you decide what you want to make, however, this book will almost certainly contain a recipe for it.
Andrew Rea has spawned a new breed of culinary interest with his YouTube channel Binging with Babish. In the channel, he recreates dishes from movies and television shows. The dishes range from delicious (like these cubanos from the movie Chef) to inedible (like this ill-conceived waffle from The Simpsons), but the results are always entertaining.
An overnight success on the internet, it wasn't long before Rea published his favorite recipes in a cookbook. Eat What You Watch features a wide variety of recipes ranging from simple to complex, but all suited for an amateur home cook. Unlike in his show, where Rea goes to tremendous lengths to faithfully execute even the most ridiculous recipes, the book is edited to include realistically feasible facsimiles.
While by no means comprehensive, Eat What You Watch is one of the best gateway cookbooks for beginners, whetting the appetite for more home cooking.
This legendary cookbook is now in its 8th edition. Originally authored in 1931 by unassuming Midwestern housewife Irma S. Rombauer, this is one of the best cookbooks for beginners and professionals alike. Joy of Cooking is another encyclopedic cookbook, featuring thousands of recipes (a big step up from the 1st edition, which included about 500). Before her death in 1962, Rombauer imparted her signature colloquial style on each new edition of the quintessential American cookbook. Subsequent editions have faithfully maintained this voice, making Joy of Cooking a joy to read.
Supermodel and media personality Chrissy Teigen published this New York Times Bestseller in 2016, featuring her favorite recipes from her personal life. The effort Teigen put into this cookbook is readily apparent, and her personality shines through in the anecdotes that accompany each recipe.
Pretty much all the recipes in Cravings are accessible as well as appetizing, making it one of the best cookbooks for beginners. I didn't even know who Chrissy Teigen was before I read this book, but now my wife and I cook out of it all the time. It features everything from tiny snacks to decadent main courses as well as Thai-inspired dishes from her heritage (including a chapter lovingly titled "Thai Mom"), providing an ample variety of enticing and adventurous food that you will, indeed, find yourself craving.
Whether or not you consider yourself a vegetarian, this comprehensive cookbook by culinary cognoscente Deborah Madison is one of the most important cookbooks for beginners to pick up. Vegetarian Cooking for Everyone, published over two decades ago, is Madison's masterwork. It has now been re-released as The New Vegetarian Cooking for Everyone with new and updated recipes, and it is every bit as indispensable as it was in 1997.
All the recipes in the book are, obviously, vegetarian, but Madison doesn't guilt-trip those of us who can't help our meat-eating ways. Vegetables are an important part of any diet, so you might as well learn to cook them. Madison's recipes are delicious no matter what your diet is, and if you want to serve her saffron cauliflower on the side of a roasted chicken, more power to you.
For some of us, the only time we cook is when we're out grilling in the summer, and that's okay. However, if you're only going to cook on the grill, you better be great at it! Let the Flames Begin is one of my first recommendations of cookbooks for beginners interested grilling cookbooks. Authors Schlesinger and Willoughby know their audience: grill cooks are not a finicky breed, and this book reflects that by focusing on bold flavors and simple recipes that don't require anything but a grill.
There are a few foods that are inarguably grill classics, like steaks and burgers. Let the Flames Begin provides the best techniques for perfect steaks every time, but where this book shines is its more creative recipes. Schlesinger and Willoughby provide more than 250 recipes, teaching you to cook everything from fish and veggies to low-maintenance "hobo packs" on the grill. As a bonus, the book also includes drink recipes to keep the grill cook hydrated and happy.
I think the best cookbooks for beginners should provide a way for you to relate to whatever it is you're making. For many of us, that connection can be made through TV and movies. For example, Andrew Rea'sEat What You Watch accomplishes this in spades by recreating dishes from film. Rea's book may not be the best for many aspiring home chefs, however, as it presents the recipes in a vacuum without contextual information on technique or terminology.
The Great British Bake Off Big Book of Baking does not share this issue, as the TV show it's based on runs the full gamut of baking techniques from simple cookies (AKA "biscuits" in British-speak) to highly complex, show-stopping cakes and pies. The Big Book of Baking provides a glossary of terms to guide the beginning baker through all manner of biscuits, breads, cakes, and more. The book includes recipes not only from the show's judges Mary Berry and Paul Hollywood, but also from some of the show's most memorable contestants, such as Kate's rhubarb and custard tart.
The Fannie Farmer Cookbook is another classic American cooking text, predating Joy of Cooking by half a century. One of the original cookbooks for beginners, the first edition (titled as the Boston Cooking-School Cook Book) sought to provide a more scientific approach to cooking. While facsimiles of this 1896 edition can still be purchased, it's no longer the best option if you want to actually learn to cook in the 21st century.
This legacy cookbook, authored by the legendary Marion Cunningham, maintains the meat and potatoes tone of Farmer's original work while bringing the cooking methods and recipes themselves out of the Victorian era and into the modern age. The most recent 13th edition, from 1990, expands the scope of the book to include recipes inspired by Mexican, Chinese, and other international cuisines.
The recent boom in public culinary interest has been in large part due to programming on channels like the Food Network. Many brand-new home cooks have been picking up the spatula for the first time after being inspired by celebrity chefs like Alex Guarnaschelli, so I can't recommend her new book, The Home Cook, enough. Unlike some celebrity chefs, who use their made-for-TV personalities to hide their lack of experience, Guarnaschelli has the chops to make an excellent meal.
Guarnaschelli's cooking style is a perfect cross-section of culinary greatness, combining her Italian heritage with her French technique and American sensibilities. Appropriately subtitled Recipes to Know by Heart, this book provides soulful recipes for everything from chocolate chip cookies to eggplant parmigiana.
Guarnaschelli has cookbook greatness in her blood: her mother edited the seventh edition of Joy of Cooking, but her own illustrious career needs no endorsement. The Home Cook is primed to join the pantheon of must-have cookbooks for beginners, and deserves a spot on your shelf.
The Art of Simple Food is one of the best cookbooks for beginners who are easily overwhelmed in the kitchen. Instead of attempting to guide you through complicated recipes, Alice Waters focuses on easy-to-master techniques and manageable recipes like buttermilk pancakes and roasted chicken.
I especially appreciate the fact that Waters includes information on building a pantry. When I was first learning how to cook, I dreaded the spice rack at my local grocery store. Waters walks the reader through the most necessary ingredients to keep on hand, and, importantly, explains why these ingredients are important. The same goes for utensils, by the way. If you are cooking at home for the first time and building a kitchen from scratch, The Art of Simple Food is one of the best cookbooks to bring you up to speed.
book reviews