Food Hacks for a Healthier You
15 easy food hacks for a healthier you. Incorporate these simple tips into your daily routine for a complete transformation of your diet and your life!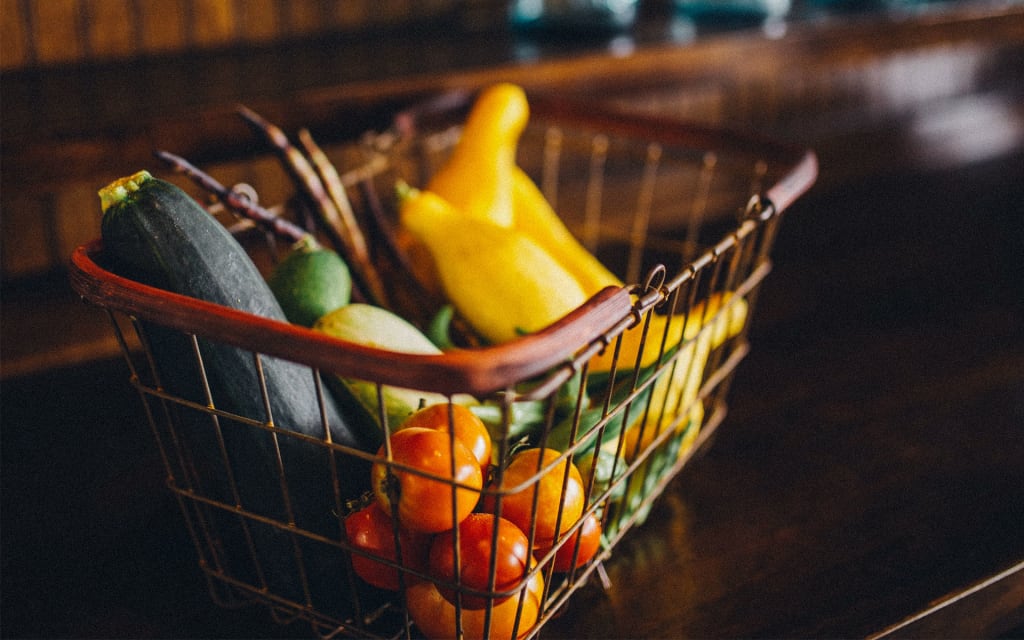 Photo by User Brooke Cagle
If you've put "eat healthier" on your New Year's Resolution list for the last 10 years, you aren't alone. The thought of eating healthy can seem really daunting, but with these 15 food hacks for a healthier you, it doesn't have to be. The key to success is making small shifts to your daily routine that will help you get on the right track, not just for a few weeks, but for the long term. Start today and you'll soon be on the road to a healthier you!
Drinking more water is always one of the top ways to be healthier. Are you held back by the fact that every $1 purchase of bottled water adds up? Skip it and carry your own bottle that you can fill whenever you want. Carrying your own bottle will bring some ease to your wallet while constantly reminding you to drink H20. If you need extra incentive, purchase a fancier bottle or personalize one to make it more you! The more water you drink, the less soda, tea and coffee you'll fill up on.
Meal Prep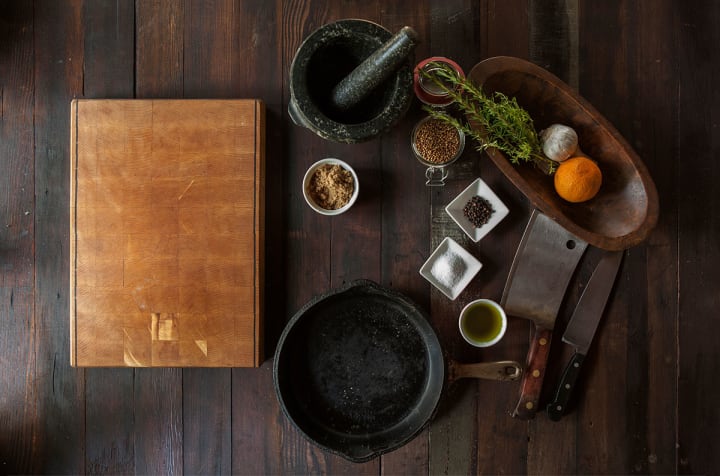 When your meals are prepped and planned, you are much less likely to dine out on fast food or make rushed, unhealthy choices. Meal prep can be done a few different ways, but one of the easiest is to create "Mega Meals." Cook your meal at the beginning of the week and choose a core ingredient that can be translated into several different variations. For example, cook lean, ground turkey on Sunday night and make tacos, chili and pasta dish using the meat. By taking the most time-intensive part of the meal out of the equation, you'll make prepping each meal much easier. Other meal prep options include making several different meals and packaging them up to enjoy throughout the week. This option is a great food hack for those who are always on the go!
Shop on the Outside Aisles of the Grocery Store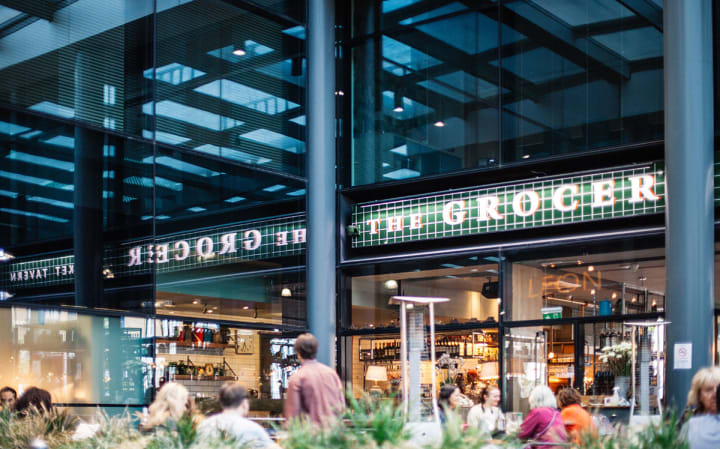 The outside aisles of the grocery store are where you'll find the freshest produce and meats. By focusing the bulk of your shopping in this part of the store you'll end up with food that's come straight from the farms. Purchasing fresh food, as opposed to the frozen options, gives you more incentive to eat it sooner. That way you're more likely to eat what's in the fridge instead of indulging on takeout. Make your fresh produce even more appetizing by washing and prepping what you can as soon as you get home from the store.
Replace Butter with Avocado
This is one of our favorite food hacks for a healthier you! Try replacing butter on sandwiches and toast with avocado. Spread ripe avocado thinly onto bread or for some extra texture, leave a few larger chunks. Make your avocado toast a little more exciting by adding extra (healthy) toppings like olive oil, honey, crispy veggies or red pepper flakes. Avocado can also replace butter in baking. Simply substitute one cup of pureed avocado for every one cup of butter. For the best results, reduce your oven temperature by 25 percent and increase your baking time.
Go to Local Farmer's Markets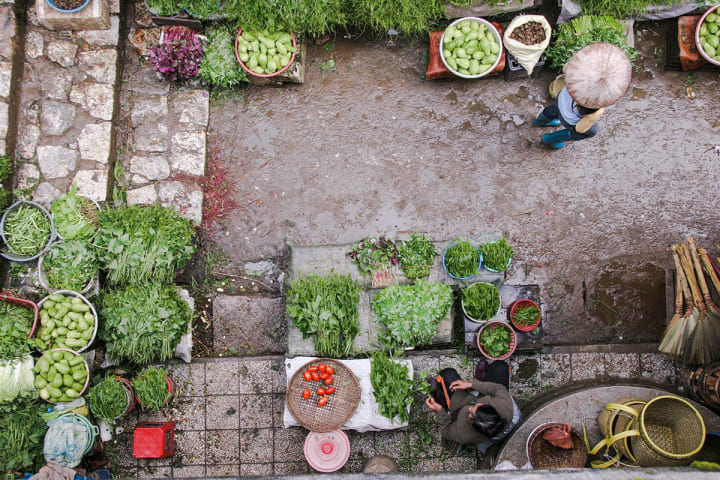 Make eating healthy an interactive and fun experience by making a trip to your local farmer's market part of your weekly routine. Many farmer's markets also have live entertainment so you can make a whole day out of your trip. Produce from a farmer's market isn't just fresh, it's also seasonal; by purchasing your produce from a local market, you'll also discover new fruits and veggies based on the season. Plus, walking around a farmer's market gets you some outdoor, low-impact exercise. If you're lucky you may even become friends with a farmer or two!
Add Fresh Herbs or Grow Your Own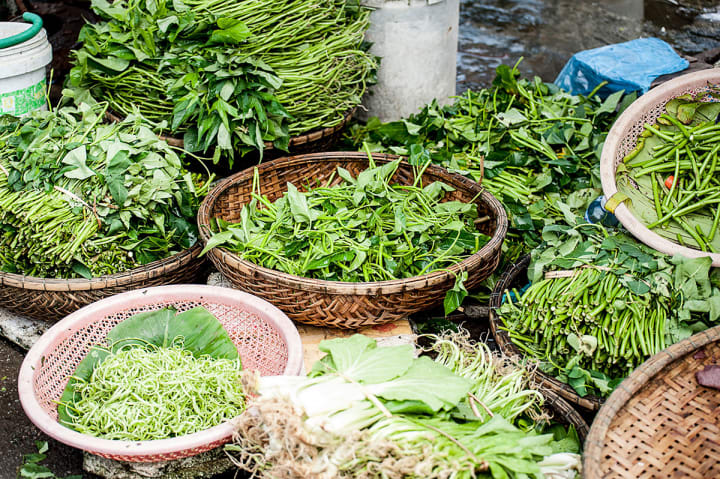 Fresh herbs are a great way to add fresh flavor to your meal, and a guaranteed way to make it taste better. When your food tastes better you'll be more likely to chow down on that healthy meal. Growing your own is a fun way to make sure that you always have fresh herbs on hand. Herbs like rosemary and thyme add flavor, but they're also very aromatic. Grow your herbs on a window sill adjacent to your kitchen or on your patio or garden and enjoy the scent as well as the taste.
Substitute Yogurt
Dairy toppings and fillers typically make food taste better, but they don't have to entail sacrificing your healthy routine. Instead of using sour cream on your tacos or baked potato and mayonnaise in your tuna salad, opt for Greek yogurt. You can also substitute yogurt in lieu of heavier dairy when baking; for example, swap yogurt for cream cheese for a healthier cheesecake recipe. You can even try whipping a low-fat yogurt for a thicker dessert topping.
Steering clear of processed foods is one of those food hacks for a healthier you that you'll hear over and over again, but that's because it's simple but true. Dressings and sauces are easy to make on your own with simple and fresh ingredients, plus you'll know exactly what's in it without having to decipher the ingredients on a label. Balsamic vinegar and olive oil make a simple salad dressing, pre-mix it ahead of time for even more ease. For a tasty marinade, opt for a base of lemon juice, olive oil and herbs of your choice.
Snack on Sliced Apples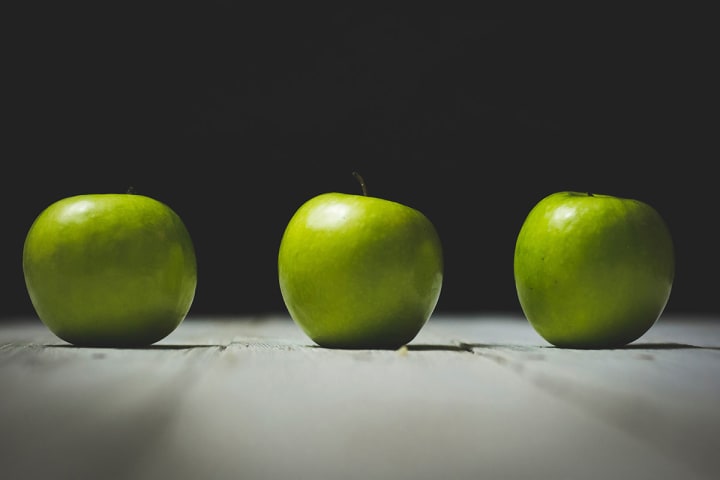 Instead of chips or fries, satisfy your craving for crunchy with sliced apples. Apples are a natural appetite suppressor so you're less likely to keep snacking afterwards. Be sure to slice them ahead of time to make it easier to snack on the go. To make them more appealing, squeeze some lemon juice over your slices to prevent them from going brown. If you want a more filling snack, or find yourself craving protein, just carry some to-go packets of peanut or almond butter.
Overnight Oatmeal
Breakfast made easy! Make oats overnight with almond milk (or your choice of liquid) in a mason jar. Then, when you wake up in the morning, your breakfast is ready. Top your jar with your favorite toppings like fruit, nuts or honey. This tip comes with a bonus life hack for a healthier you: for a similar breakfast soak chia seeds overnight to create a tasty pudding. Then add toppings and enjoy!
Carry a small bag or container of raw almonds, sliced apples, or carrots. When you get peckish, snack on your packed snack instead of heading for the drive-through. If working out is part of your daily routine, keep your snack in your workout bag so you can refuel healthily.
Drink Coffee Black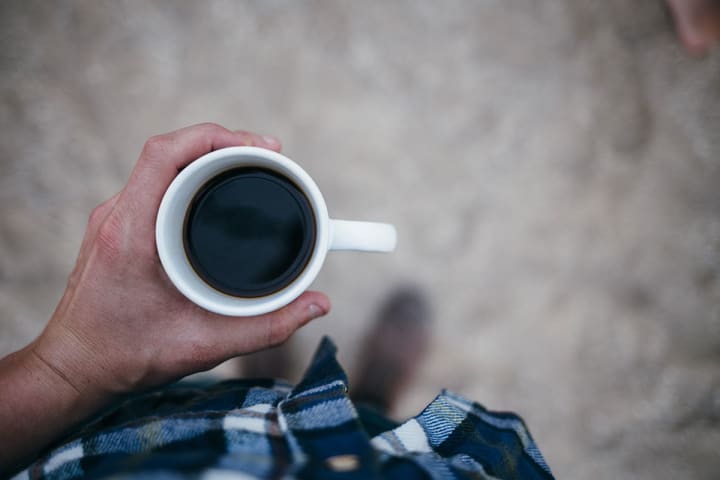 If cutting out coffee is completely out of the question, make the way you drink it a little healthier. Instead of adding sugary sweeteners or half and half, opt for drinking it black or adding unsweetened almond, soy or coconut milk. To avoid temptation, brew your coffee at home and use the milks you have in the fridge or bring a carton of your unsweetened milk to the office fridge.
Sometimes hitting your daily allotment of fruits and veggies can be tough, especially when you're constantly on the go. Making a smoothie is a simple way to pack all the nutrients you need into a single glass. Use frozen berries, nut-milk, a nut butter of your choice and even some greens to amp up your veggies for the day. If you're really tight on time, blend your smoothie the night before and keep it in the freezer for the next day. You'd be surprised how many more healthier food hacks you can come up with when a blender is involved!
Roast It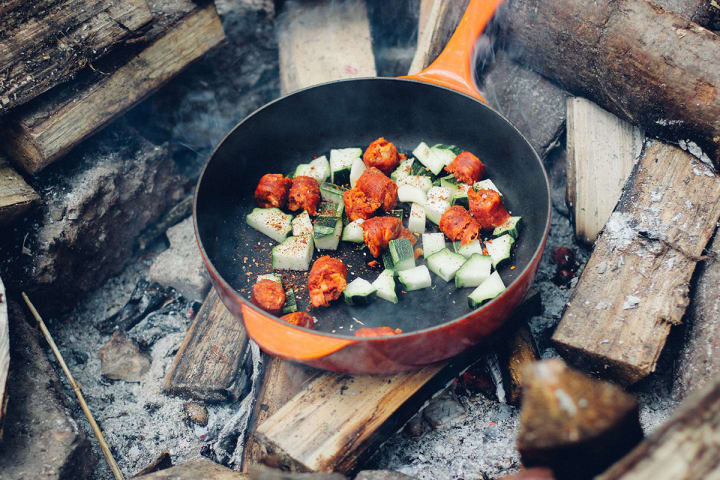 Instead of frying your veggies, try roasting them. Roasting or baking is a much healthier choice than frying because it involves a lot less oil and butter, therefore minimizing the calories. Some of the best veggies to roast include brussels sprouts, cauliflower and root vegetables. Make them taste extra yummy by adding a small amount of olive oil, sea salt, and even some balsamic vinegar. Bonus tip: add roasted brussels sprouts to a salad to add a crunchy texture.
Most important of all: don't go it alone. If you take on only one of these life hacks for a healthier you, make it this one. Changing your routine can be a challenge, but when you have someone to help you it's not as hard. Join forces with your spouse, co-worker or friend to make these small adjustments in your life together. Make meal prep part of your weekly bonding time with your spouse, take turns packing healthy snacks with your co-workers, and have baking parties with your friends to try out new healthy recipes. Keep each other accountable and enjoy the journey!