States that Passed Marijuana Reform in 2016
Ten states passed the marijuana reform in 2016. What will this mean for the future of the cannabis industry?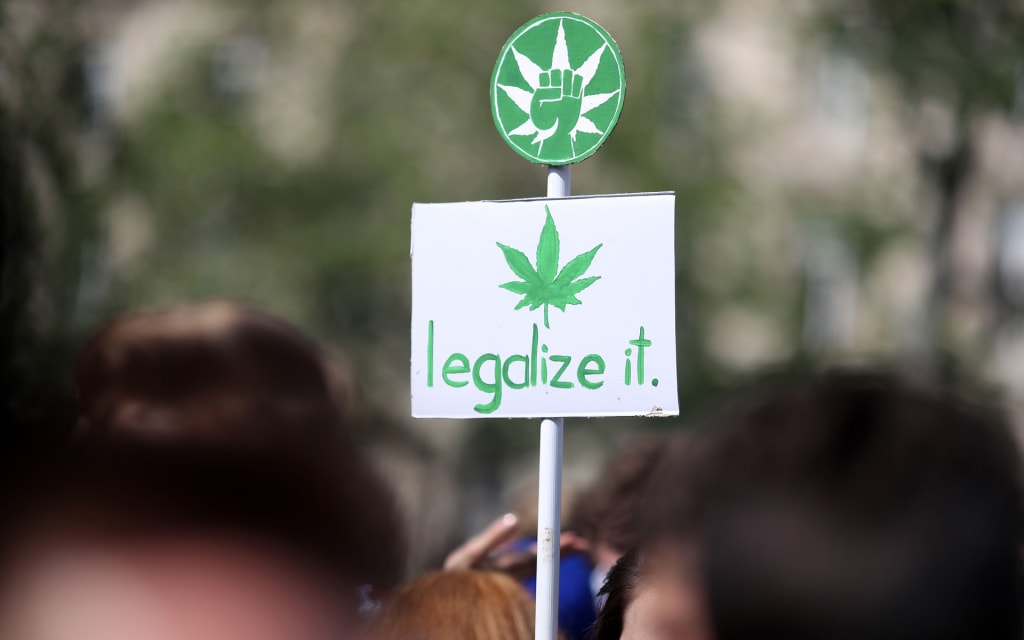 Marijuana legislation was a hot issue in 2016. Ten states passed marijuana reform throughout the year. Those state include Arkansas, California, Florida, Louisiana, Maine, Massachusetts, Nevada, North Dakota, Ohio, and Pennsylvania. In this article we're going to discuss what reforms were passed in each state and how it will likely effect the marijuana industry in those states. How will the states that passed marijuana reform in 2016 effect their neighboring states and the future of marijuana reform? But first, let's look at the states that passed marijuana reform in 2016 and the new changes mean for residents of those states.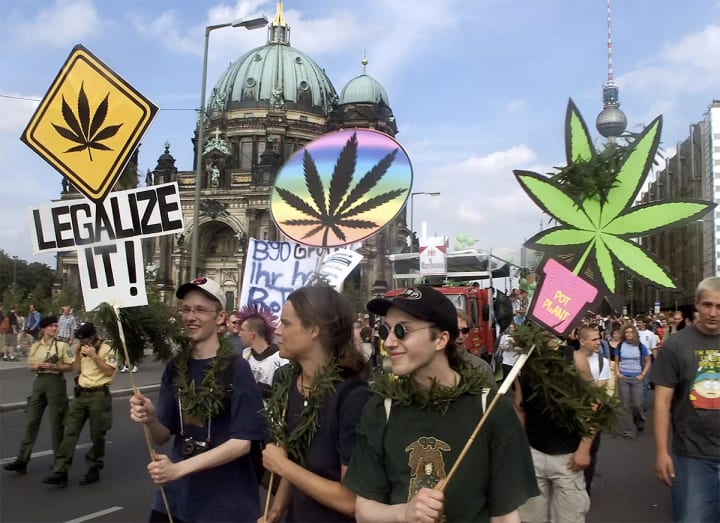 Arkansas
Arkansas approved a constitutional amendment legalizing medical marijuana for 13 qualifying conditions. The 13 conditions are cancer, HIV, AIDS, glaucoma, hepatitis C, ALS, Tourette's, Crohn's disease, PTSD, ulcerative colitis, severe arthritis, fibromyalgia, and Alzheimer's. It also covers chronic or debilitating diseases that cause Wasting Syndrome, cachexia, peripheral neuropathy, intractable pain, severe nausea, seizures, and severe and persistent muscle spasms. The amendment only allows for licensed dispensaries and cultivation facilities to grow the marijuana sold for medical purposes.
The constitutional amendment also established a Medical Marijuana Commission, and allocates tax revenue to technical institutes, vocational schools, workplace training, and the General Fund. The amendment passed by receiving 53.08 percent of "yes" votes.
California
California Proposition 64 was approved on November 8, 2016, legalizing recreational marijuana for adults 21 years of age or older. California enacted one the first laws in US history allowing for medical marijuana in 1996. Additionally, this Proposition makes it legal for adults to grow marijuana for personal use. The new applicable sale and taxation regulations take effect on January 1, 2018.
Florida
Florida approved Amendment 2 legalizing medical marijuana for specific debilitating diseases and conditions. It specifically allows medical marijuana to be used to treat cancer, epilepsy, glaucoma, HIV, AIDS, PTSD, ALS, Crohn's, Parkinson's, and MS. It also provides licensed physicians the ability to certify patients with any "other debilitating medical conditions of the same kind or class as or comparable to those enumerated."
Prior to this 2016 amendment being passed, medical marijuana in Florida was limited to low-THC and only for patients diagnosed with cancer or ailments that cause chronic seizures or severe spasms. The new statute greatly expands coverage and could potentially open the door to a lot of new patients with a wide variety of ailments to have access to medical marijuana.
Amendment 2 also requires the Florida Department of Health to issue patient and caregiver identification cards and to regulate production and distribution centers.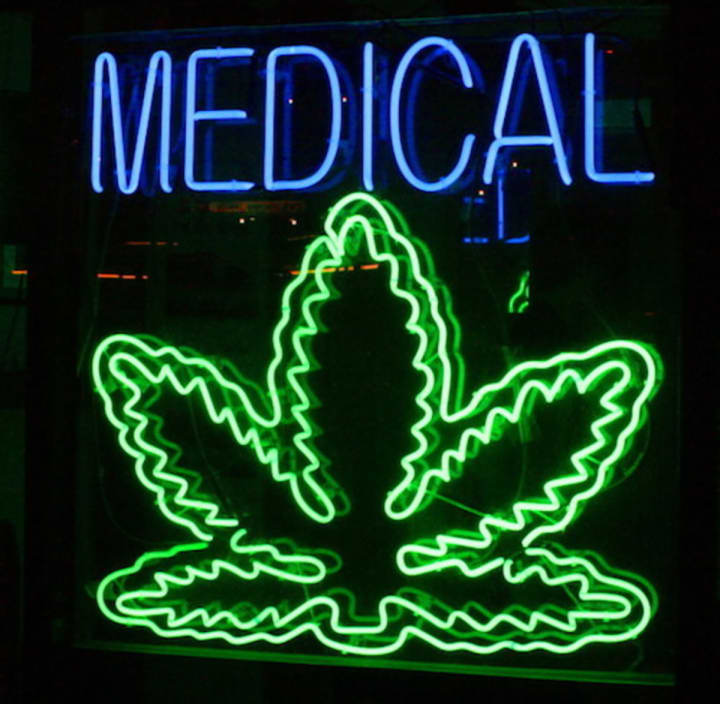 Louisiana
In 2015, the Louisiana state legislature passed a bill that allowed medical-grade marijuana for patients with cancer and a severe form of cerebral palsy. The new legislation, passed in 2016, expands the availability of medical marijuana to those suffering from seizure disorders, MS, epilepsy, HIV, and muscular dystrophy.
The 2016 bill also addresses physician concerns about violating federal law by prescribing marijuana by allowing a doctor to recommend use of medical marijuana as opposed to prescribing medical marijuana.
Maine
Maine also voted to approve an indirect initiated state statute that legalizes recreational marijuana for residents 21 years of age and older. Opponents have already filed for a recount of the very close results. A recount will likely take at least a month to complete and cost the taxpayers of Maine in excess of $500,000. Maine's Governor, Paul LePage has also stated to the press that he might consider challenging the results depending on what, if any, enforcement actions the federal enforcement agencies under President-elect Trump's administration intend to engage in.
Massachusetts
One the bluest states in the country, Massachusetts, voted to approve an indirect initiated state statute that legalizes marijuana, for medical and/or recreational purposes. The legislation also proposes regulation of marijuana growth, dispensing, and sales similar to that of alcoholic beverages. The legislation takes effect on December 15, 2016.
Nevada
Question 2 was approved by Nevada voters on November 8, 2016, legalizing the recreational use of one ounce or less of marijuana by adults 21 years old or older. Prior to the approval of Question 2, the possession and/or use of marijuana was illegal for recreational purposes. Question 9 in 2000 legalized medical marijuana. Question 2 does allow for individuals to grow and cultivate marijuana for personal use. The law also creates a new 15 percent tax. The generated tax revenue will be used to enforce the regulation and school funding.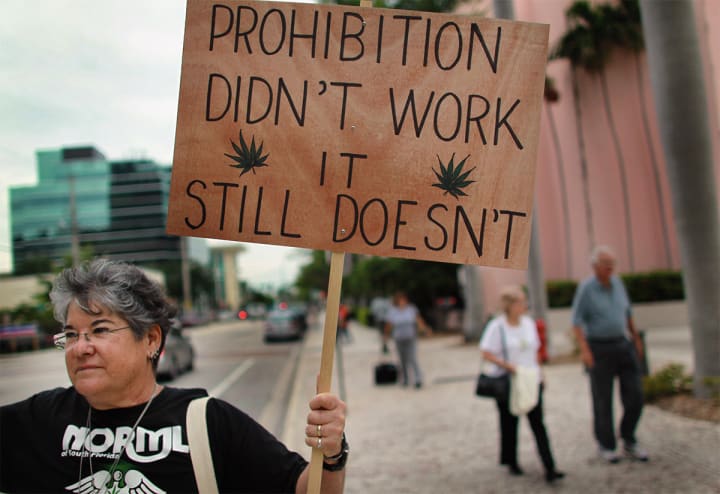 North Dakota
On November 8, 2016, voters in North Dakota approved an initiated state statute entitled the "North Dakota Compassionate Care Act" that legalizes medical marijuana for certain medical conditions. Those conditions include cancer, hepatitis C, AIDS, ALS, epilepsy, and glaucoma. The initiated statute also provides regulations for developing and enacting procedures for regulating the growing, dispensing, selling, and usage of medical marijuana.
A similar state statute failed to make it onto the ballot in 2012 when thousands of signatures were found to be fraudulent.
Ohio
In 2016, the Ohio legislature passed a law that in theory provides medical marijuana for several enumerated medical conditions. The conditions specifically provided for in the bill include HIV, AIDS, ALS, Alzheimer's, cancer, CTE, fibromyalgia, Crohn's, epilepsy, seizure disorders, glaucoma, IBS, hepatitis C, MS, chronic and intractable pain, PTSD, Parkinson's, sickle cell anemia, Tourette's, spinal cord diseases and injuries, ulcerative colitis, and traumatic brain injuries.
However, the bill does not provide for anyone to grow, cultivate, dispense, or sell medical marijuana so it's still very unclear how the new law will impact the Ohio medical marijuana industry. The law, known as House Bill 523, provides an "affirmative defense" clause for patients with a medical marijuana "recommendation" from state regulated and licensed doctors. An affirmative defense only provides a person with a defense to a crime, it does not prevent you from being prosecuted.
Pennsylvania
Medical marijuana became legal in Pennsylvania on May 17, 2016 for some medical conditions. The specific medical conditions covered under the new law include HIV, AIDS, cancer, ALS, Parkinson's, MS, epilepsy, IBS, neuropathies, Crohn's, Huntington's, PTSD, seizures, autism, glaucoma, sickle cell anemia, spinal cord nervous tissue damage, and chronic pain that severe and intractable. It is also available if conventional opiate intervention or therapy is ineffective,
The bill provided for 25 Pennsylvania Department of Health regulated growers and 50 regulated dispensaries that can have up to three locations each. It also restricts the type of available medical marijuana to pills, gels, oils, creams, liquid, ointments, and non-whole plant varieties. Medical marijuana cannot be sold as an edible, but products can be sold to be mixed into drinks or food. Smoking medical marijuana is not allowed, but vaping is allowed under the new law.
The bill also provides for patients to initially pay $50 for a medical marijuana identification card.
That is a good overview of the states that have passed marijuana reform and the effect those reforms will have on residents. It is yet to be known how those 10 states adopting new reforms will affect their neighbors. Will the neighboring states be effected and will that make marijuana reforms themselves in 2017? Also, with a new President, will the federal government change course on their federal drug enforcement polices? Although the future for the medical marijuana future seems bright, there are still a lot of unknowns. We hope this discussion of the states that passed marijuana reforms in 2016 helps you stay up to date on the latest marijuana industry news.