Easy to Make Crock Pot Dinners for Two
At home date time feeling rushed? Don't have enough time to make a sexy dinner for your partner? These easy to make crock pot dinners for two can help you make date night way easier.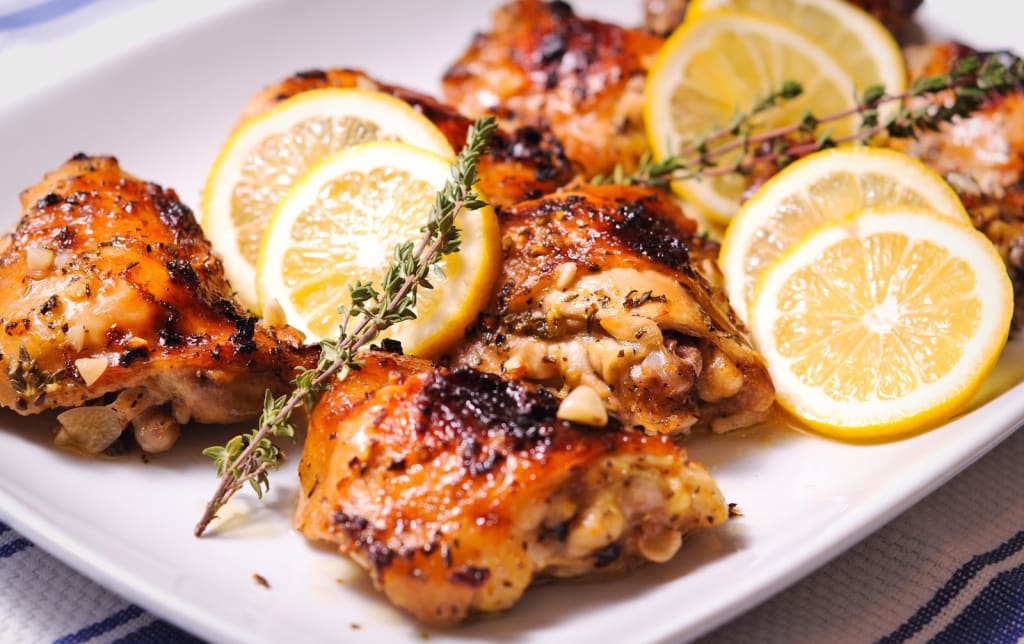 If you're like me, you will spend a large portion of your day working at an office, hours away from home. However, once night falls, it's dating time — if you are actually not about to collapse from a lack of work.
Budget-friendly date nights often require staying at home, and that doesn't mean that you can get lazy about dating. Netflix and chill is definitely not cool.
Getting into a dinner-at-home date means that you should work to prep a delicious dinner for two, complete with a nice wine pairing to go along with it. For those of us who aren't chefs, this may sound daunting. If you have a crock pot though, it's really not that hard to do.
Crock pots are the best choice for dinners that you can prep before you leave for work, which makes them a great date night option for commuters. These easy to make crock pot dinners for two take the guesswork out of dinner prep, all while letting you create a seriously tasty feast.
Honey Garlic Chicken And Veggies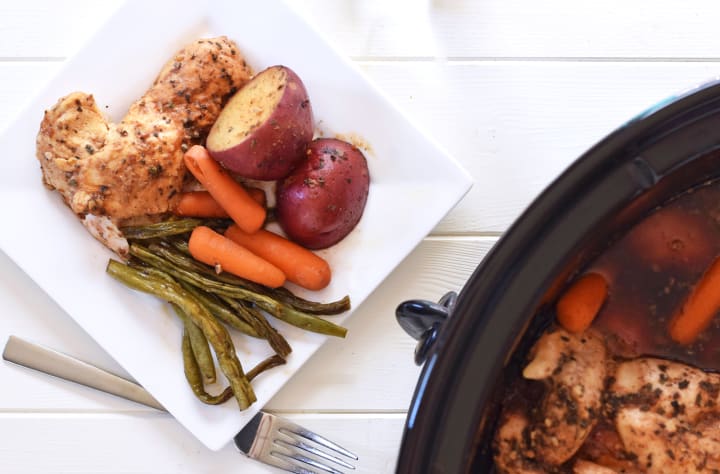 Chicken is one of those perfect standby quick and easy crock pot ingredients. If you want a full meal, then using chicken with a side of spices and vegetables is a great way to whip up a great meal in a pot.
Many easy crock pot dinners for two use the "chicken and veggies" as a recipe foundation, but there's something about this recipe for Honey Garlic Chicken and Veggies that really caught our attention.
Is it the mix between sweet and spicy? Is it the juiciness of the chicken and the savory style of the vegetable side dishes? Well, you'd have to make it in order to find out. Either way, slow cooker chicken dinners for two has never tasted this good.
Beef and Broccoli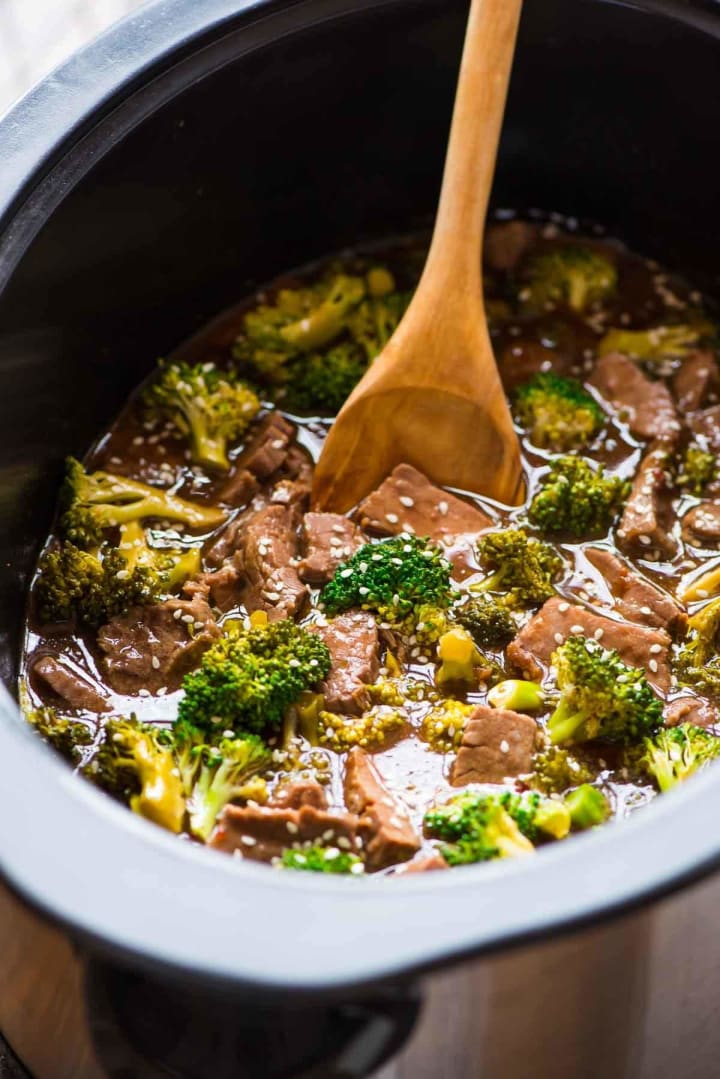 Admittedly, this might not exactly be the most romantic-looking dish out there — but that's what makes it perfect for date night. It's casual, it's trendy, and it's food that everyone knows and loves. Beef and Broccoli, after all, is one of the most popular Chinese take out options you'll find on the menu.
This Beef and Broccoli recipe This Beef and Broccoli recipe tastes just like classic take out but is actually one of many easy to make crock pot dinners for two on this list. Better still? It's cheap, and the beef literally just melts in your mouth!
Lemon Garlic Chicken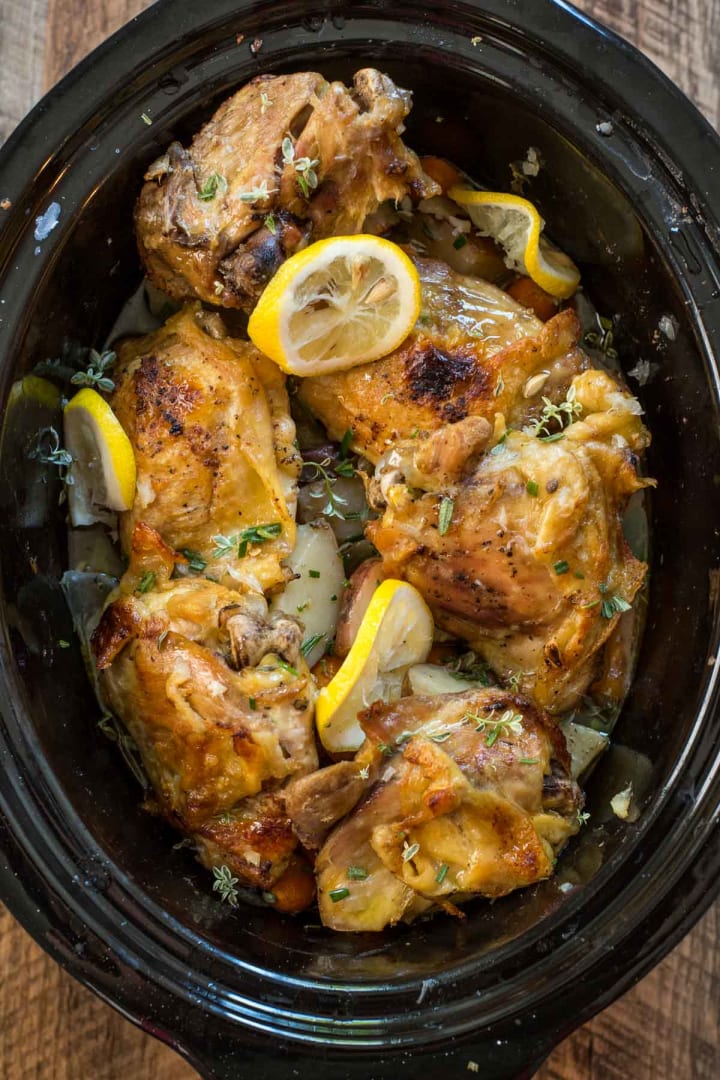 Remember how we said that many easy to make crock pot dinners for two centered around chicken? This tart and savory chicken dinner option is another example of a winning recipe that uses chicken as a base ingredient.
Unlike the other chicken dinner on this list so far, this recipe for Lemon Garlic Chicken brings out the tart and savory side of everyone's favorite poultry. So, if you were not feeling the sugary flavor of honey as part of your dinner, this is a way better option.
Autumn Pumpkin Chili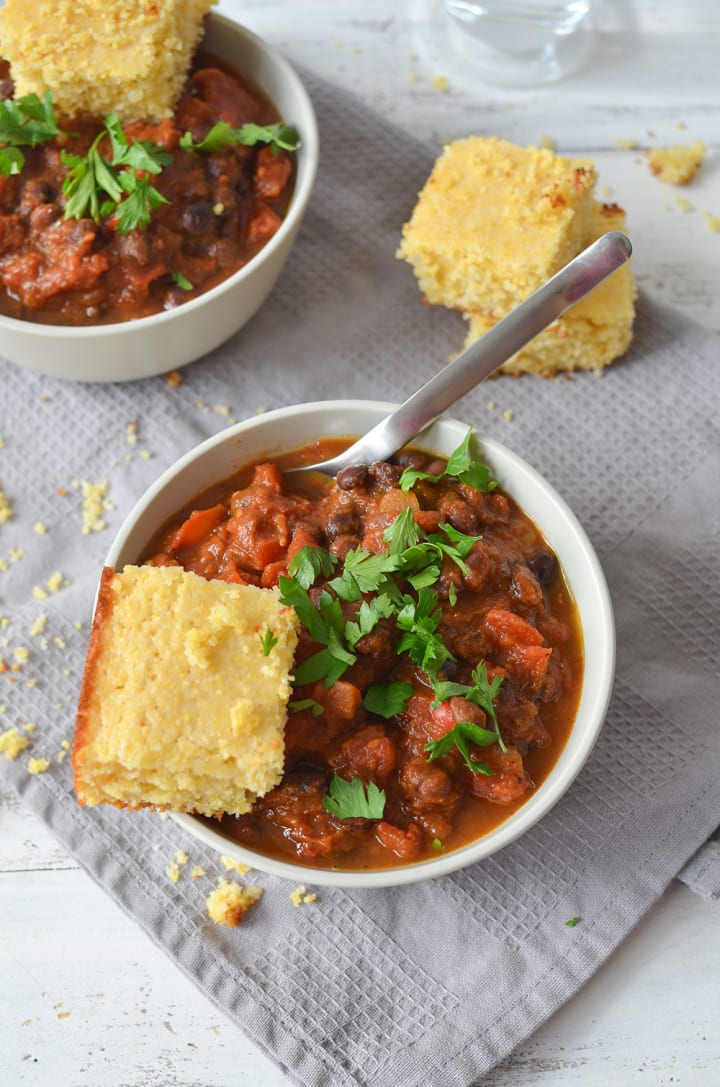 If it's wintertime, or if it's the middle of October, then chances are that both you and your sweetie will want something warm and soothing for dinner. During these seasons, nothing works as a better date night food than having a warm bowl of chili that offers smoky heat, a creamy texture, and that extra savory punch of deliciousness.
Thankfully, many easy to make crock pot dinners for two involve chili. One of the best we've seen, especially when it comes to comforting flavors, is Autumn Pumpkin Chili. Though this recipe claims to make four servings, we'll be honest with you — you'll probably see the bottom of the crock pot by the end of the night.
Cajun Pork and Rice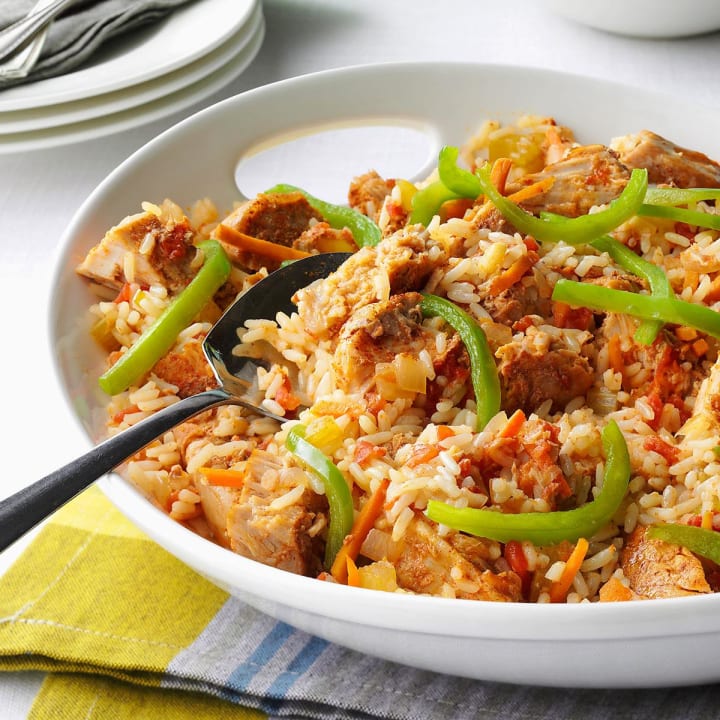 Sometimes, date night requires a little bit of a spicy kick — and this recipe for Cajun Pork and Rice does that beautifully. Earthy, savory, and smoky spices really sink into both the pork and the rice here, which makes it a great option for couples who love spicy food.
Fans who love a rich jambalaya or a good gumbo will love this recipe. Also, don't be surprised if it feeds a little more than just two people. Most couples will find that there are plenty of leftovers for the day after, too.
Crispy Pork Ramen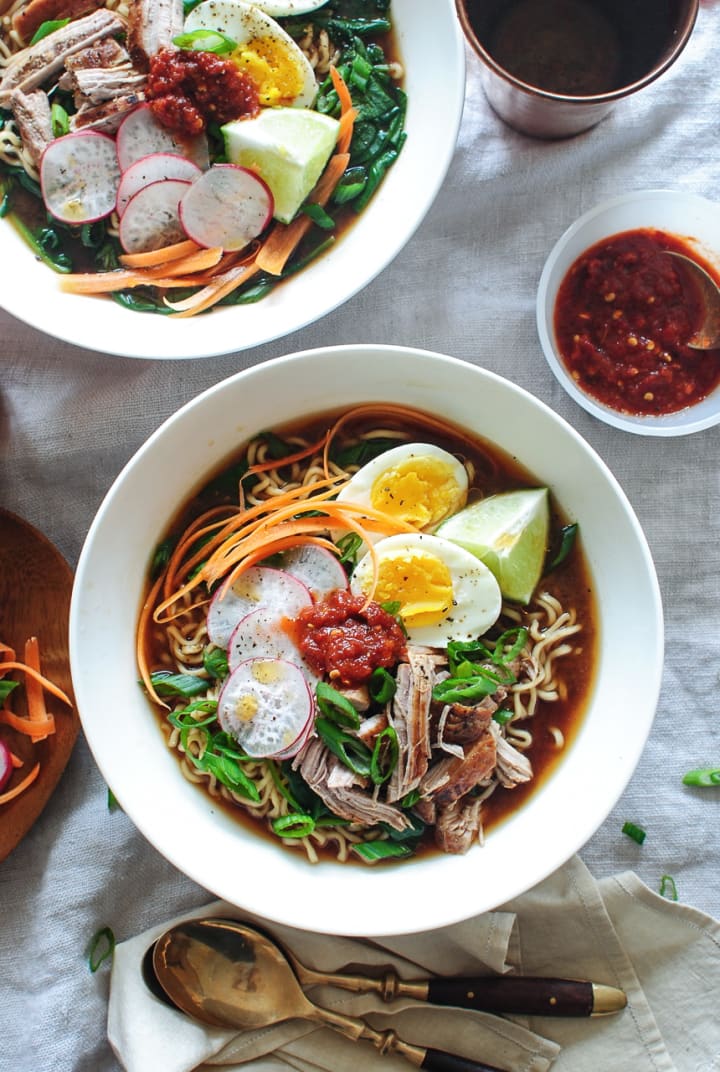 Some of the best easy to make crock pot dinners for two really don't look easy to make at all. Such is the case with this awesome recipe for Crispy Pork Ramen.
Admittedly, this recipe is a bit more involved than others, but the truth is that it tastes amazing and is actually still really easy to do. As long as you can fry up food and use a crock pot, this is a date night recipe that will be simple enough.
This ramen recipe is a great option for date night if you want to impress your date with your cooking skills. Also, it's fairly authentic in terms of taste. So, giving this recipe a shot might just feel like taking a cooking class in Tokyo.
Beef Stroganoff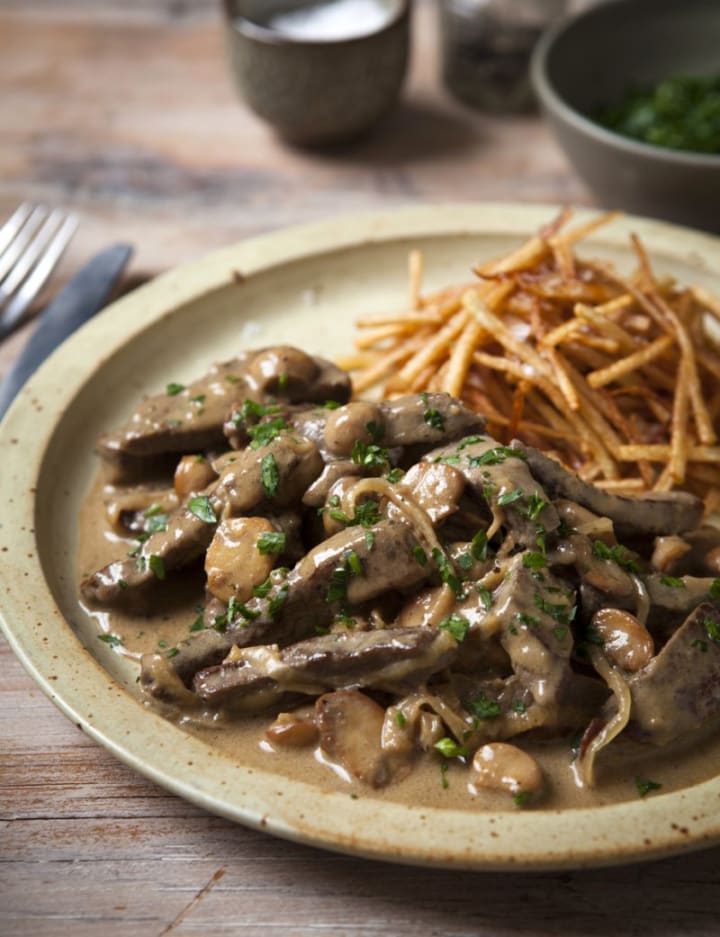 This rich and tasty Russian classic is one of the best options for both date night and a regular dinner night for two. Slow cookers keep the beef tender and let the mushroom soup just ooze into the meat for a very satisfying texture and flavor.
If you love the taste of a classic pot of Beef Stroganoff, you'll adore the Betty Crocker Beef Stroganoff recipe we found. It's not only delicious and affordable to make, it's also one of the best easy to make crock pot dinners for two.
Carne Asada Nachos
Sometimes, date night isn't really about making food sexy. Sometimes, it's just about enjoying really good food together. This recipe for Crock Pot Carne Asada Nachos gives you the awesome flavor of a night out at a Mexican restaurant without too much hassle.
In terms of flavor, you might find it hard to actually eat chicken any other way again. It's just that good, and the way that the spices blend together makes this a dinner you definitely won't forget.
Rib Sauce with Bucatini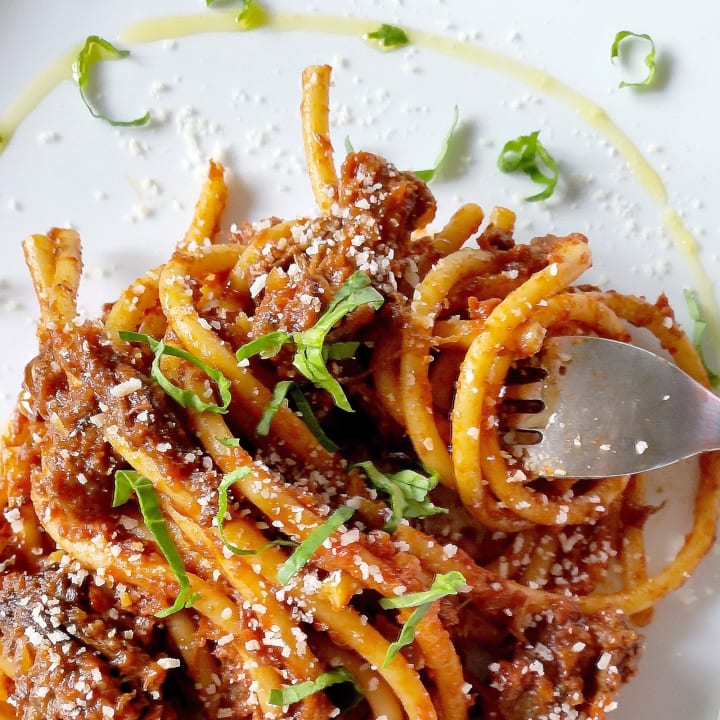 While we couldn't really find too many authentic crock pot recipes involving Italian food for two, there were definitely some very enjoyable easy to make crock pot dinners for two that toyed with Italian flavors.
This recipe for Rib Sauce with Bucatini really stood out in terms of ease to create, and flavor. It's smoky, it's tomato-packed, and it would go amazingly well with the right wine. Need we say anymore?
cuisine
how to
Cato Conroy is a Manhattan-based writer who yearns for a better world. He loves to write about politics, news reports, and interesting innovations that will impact the way we live.