Best Slow Cookers for Your Kitchen
Come home to dinner (almost) on the table with the best slow cookers for your kitchen.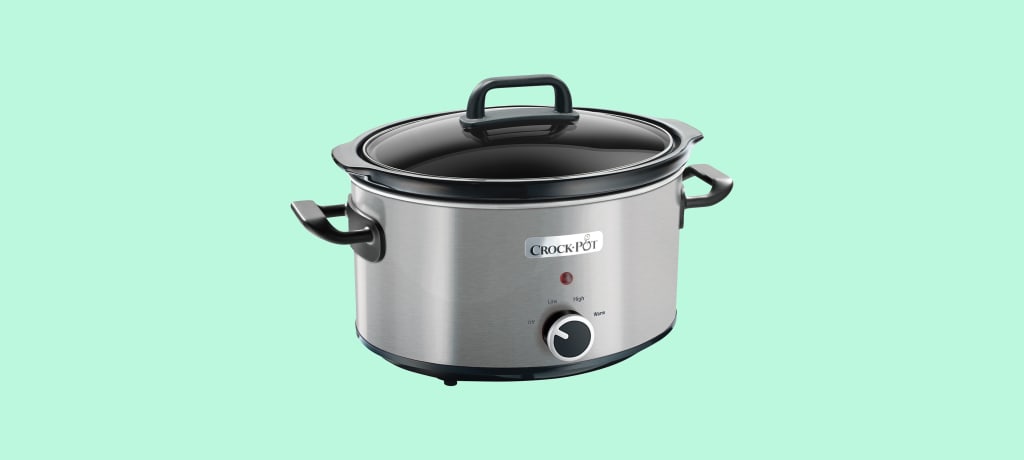 As life becomes more hectic, it gets harder to commit all your attention to the stove. Sometimes it is easier and preferred to go about your day knowing that your slow cooker is reliably taking care of business. From 7-in-1 multifunctional instant pots to wifi enhanced slow cookers, there is something for everyone. You can even use them for purposes other than cooking. The best slow cookers for your kitchen will change the way you prepare food forever.
When it comes to needing a reliable slow cooker that can go about its business while you go about yours, the Hamilton Beach Set & Forget is prime. The Hamilton Beach offers three choices of auto cooking. Manual offers the user three temperatures to choose from with no time limit for the least restrictive experience. Program lets the user choose the desired cooking time. Upon completion, the cooker will switch to warm mode. Probe mode uses the built in temperature probe to ensure the cooker and the foods inside reach the desired temperature before switching over to warm mode. The model's interface is easy to use and minimalistic. Like most slow cookers on the list, the Hamilton Beach comes with a locking lid and stainless steel exterior. The model has a 6-quart capacity.
If mobility is your need, look no further. Cook food, then take it on the go in one of the most secure slow cookers around. The locking gasket lid of the Crock Pot Cook & Carry can prevent any mess on even the most hectic of long trips, making it not only one of the best slow cookers for your kitchen, but really for anywhere. Whether you're cooking sauerkraut in your slow cooker or some recipes for vegetarians, this crock pot has you covered. This slow cooker is for the user that doesn't need extraneous modes, and instead just wants to input a time and a temperature, and let it go. The slow cooker can cook up to 20 hours and will enter warm mode upon completion. The inside of the slow cooker is an easily removable, dishwasher safe stoneware base with a 6-quart capacity.
While this is one of the more expensive models on our list, the Cuisinart 3-in-1 Cook Central Multi-Cooker's breadth of features and quality craftsmanship have us holding it in high regard. The cooker's exterior is made of stainless steel and features a non-stick aluminum removable cooking pot, putting it ahead of other models with ceramic inserts. Cuisinart offers a multifunctional slow cooker. Simply choose between Slow Cook, Steam, and Sauté as well as the high, simmer, or low temperature and you are ready to go. While this model is still six quarts, it is a few pounds heavier than other models, so it might not be the best bet for transportation. Depending on your weight preference, Cuisinart also offers a 4-in-1 seven-quart slow cooker and a 3-in-1 four-quart slow cooker.
Crock Pot has always been a strong and reliable brand of slow cookers. When it comes to embracing the technological age, you can't get much more modern than the Crock Pot WeMo Smart Wifi Enabled Slow Cooker. As you have probably guessed, the cooker can connect to wifi and syncs to your phone via the WeMo Application. From there, you can turn it off or on, adjust the temperature, and change the mode or time. It allows you to whip up some quick and easy crock pot recipes. The cooker offers three heat modes and the expected six-quart capacity. The inner bowl is stoneware and the exterior is stainless steel.
The king of all-purpose pressure cookers has arrived. The Instant Pot Duo 7-in-1 Multi-Use Pressure Cooker features 7 applications: Slow cooker, rice cooker, pressure cooker, steamer, sauté, yogurt maker, and warmer. If that wasn't enough, the pressure cooker also has 14 smart programs geared towards specific food groups, making it an easy addition to the best slow cookers for your kitchen. The inner cooking pot and exterior are made of stainless steel. The cooker can reach up to 24 hours of straight cooking and will automatically adjust head intensity, pressure, and time if preferred. While this sounds far too good to be true, I must assure you it is not. Don't believe me? Check out any of the 24,000+ reviews on Amazon.
The Kitchenaid 6-Quart Slow Cooker might not sport as many cooking modes as some of the other models, but its ability to hold a low and consistent temperature over extremely long periods puts it far ahead of most models in its price range. It manages to do this by using a built in interior thermostat to make constant adjustments to temperature. Lastly, the interface is minimalistic. The user can choose between three heat settings and increase or decrease the duration by increments of 30. When the timer is complete, the model will sound an alarm and switch to warm mode and begin counting up so the user knows how long the food has been done for.
The most expensive slow cooker, and certainly one of the most aesthetically pleasing on the list, is the All-Clad Gourmet Slow Cooker. But don't let its price deter you. It is still one of the best slow cookers for your kitchen around. Like the Kitchen-Aid, the All-Clad features an internal thermostat for constant minor changes to temperature and counts up once the timer hits zero. The model can cook at low, high, or hi/lo preset and has independent temperature controls with a maximum time of 20 hours. It also comes with four cooking programs: Slow Cook, Brown, Steam, and Rice. The insert of this slow cooker is aluminum with a non-stick coating. The model also holds seven quarts, making it one of the larger options on the list, and perfect for making big batches of hot soup to warm you up all year long.
Reader insights
Be the first to share your insights about this piece.
Add your insights