Meal Planning
Easy Breakfast Meal Prep Ideas
When you're on the go but don't want to sacrifice your health, easy breakfast meal prep ideas can keep you healthy and punctual.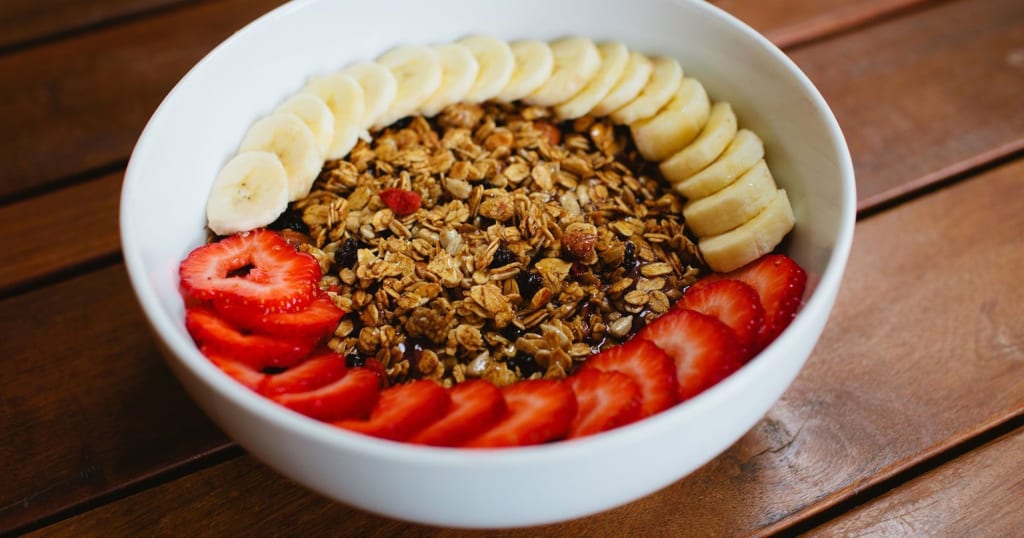 Breakfast is often called the most important meal of the day, and its name is literally derived from "breaking the fast" that everyone takes while they're sleeping. Considering what a grand meal it is, we often don't rally go all-out when it comes to making breakfast a fun way to start the day.
Part of the reason why this is the case is because breakfast tends to be held at a moment when many of us are pressed for time. Thankfully, there are easy breakfast meal prep ideas out there that taste good, help us look good, and also are generally quick to do.
As someone who loves a satisfying breakfast meal every day, the following meal prep ideas are surefire winners for busy people on the go.
Overnight Oats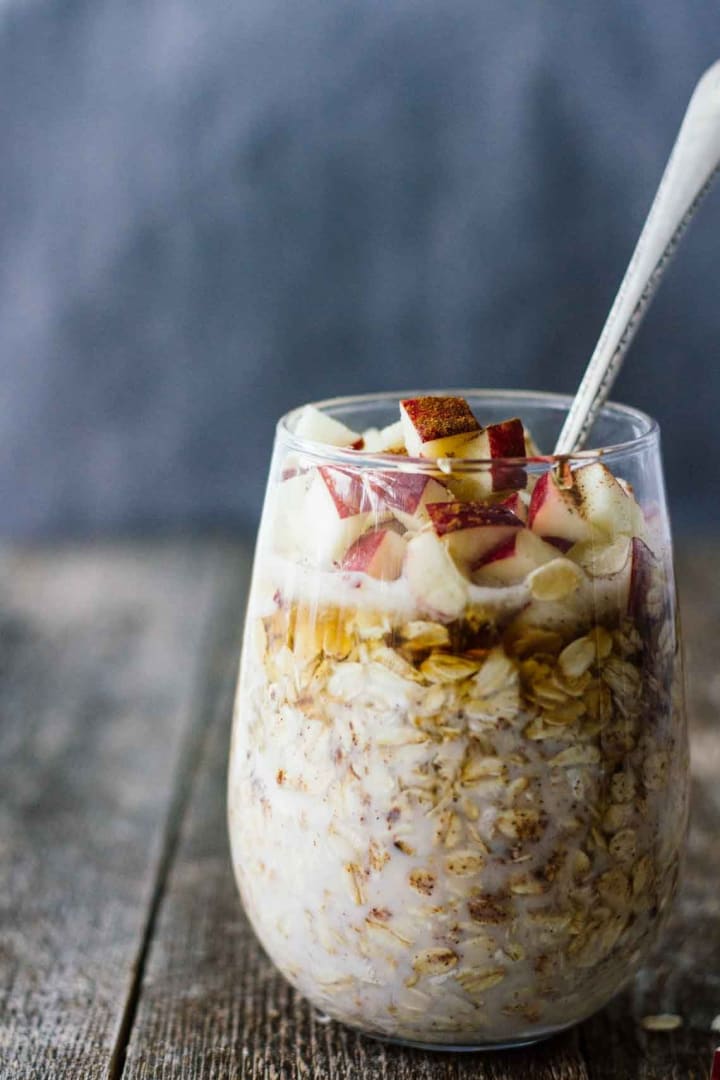 Oats and oatmeal are classic breakfast staples that can be made overnight, and that makes breakfast a breeze for people on the go. Overnight oats, as they are called, are oats that are soaked in water and then served up as oatmeal in the morning.
There are a million different ways to prepare a good bowl of overnight oats. Some people make chocolate overnight oats, more add pineapple and coconut milk to them for an island flavor, while others just add a smattering of cinnamon and bananas to them.
Basically, overnight oats make for a number of easy breakfast meal plan ideas — and you're bound to find at least one or two that suit your diet. To start, you can check out a bunch of different overnight oats recipes online, or just wing it yourself.
Avocado Toast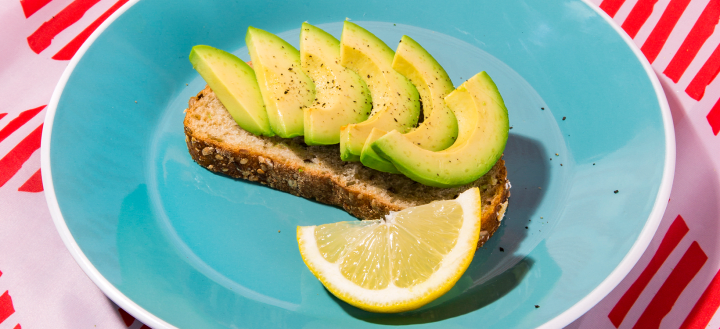 Avocado has become a major breakfast food that's known for being both healthy and delicious. In recent years, people have started to use slices of avocado in place of butter or cheese on toast — with a lot of success. You might know this now-common dish as avocado toast.
As many fans might already know, avocado toast is a great base for a number of easy breakfast meal prep ideas. Popular ways to jazz up avocado toast is to top it with a poached egg, add ceviche to it, just add a little salad with balsamic dressing on it.
Getting creative with avocado is easy, but be forewarned—ending a love affair with this breakfast treat is hard.
Fruit Salad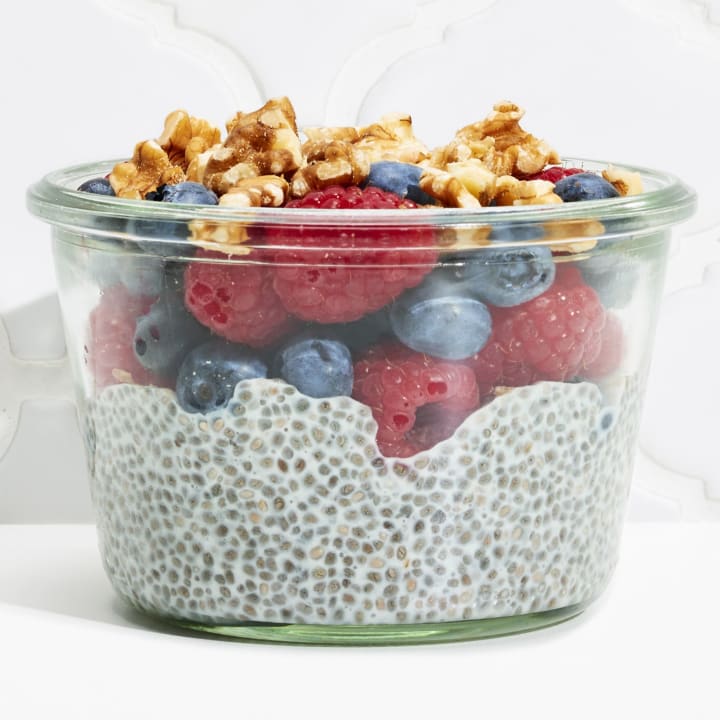 One of the best ways to start a day might just be with the help of a nice fruit salad. Fruit salads literally take almost no time to make. As long as you have time to wash and chop some fruits, you're good to go. If you think about it, fruit salad provides a perfect foundation for a slew of awesome recipes.
The reason why this is the root of some of the best easy breakfast meal prep ideas is because fruit salad gives you an incredible amount of options when it comes to turning this into a meal.
Some folks prefer their fruit salad to be filled with berries and quinoa, while others just top a bunch of sliced bananas with honey and yogurt. Even more enjoy the taste of stone fruit topped with mascarpone cheese.
If you want to give fruit salad a try as your breakfast base, take a look at some online recipes, or just look at what celebrity chefs are doing these days on TV.
Savory Egg Breakfast Muffins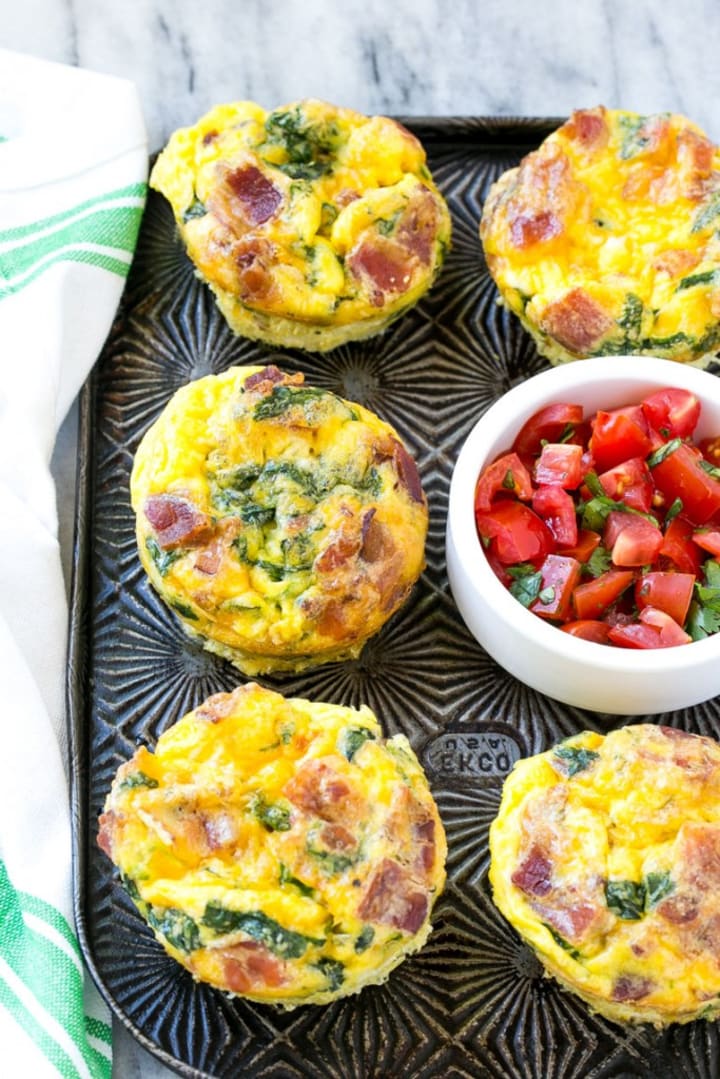 Many easy breakfast meal prep ideas can be whipped up in under 10 minutes — but this one will take a bit longer. However, it's totally worth it and can potentially make enough breakfast for the next day or two. If you love muffins but don't always have the time to cook them in the morning, then this 20-minute recipe will be a lifesaver.
Egg muffins are literally whipped eggs with extra flavor-enhancing goodies mixed in. The egg mixture is then poured into muffin tins and baked. You can get a delicious and healthy egg breakfast muffin recipe here, or you can just use it as a base while you tailor it to your own tastes.
They keep well, can be eaten on the go, and also can be a very powerful protein punch. Oh, and they also happen to rank high among great brunch recipes you can DIY, too.
Breakfast Smoothies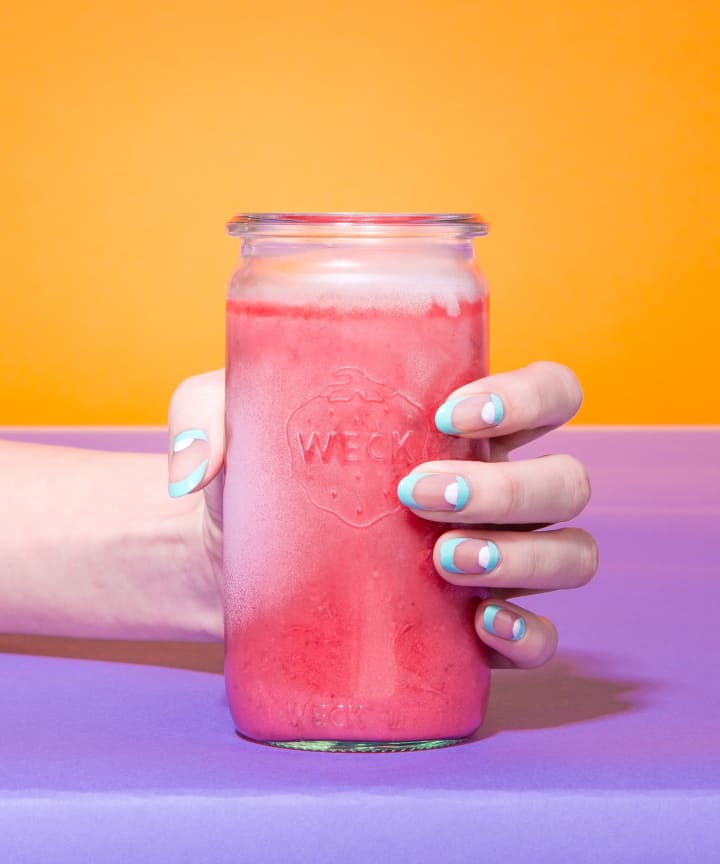 Smoothies are one of those things that people either love preparing or hate to make, primarily because of the loudness of a roaring blender. Regardless of whether you tolerate the noise or not, smoothies count for many easy breakfast meal prep ideas.
The basic recipe for smoothies involves ice, yogurt or ice cream, and some fruit. This is a tasty combination. However, in recent years, people have gotten a lot more creative with their smoothie recipes—and we can't hate on that.
If you decide to enjoy this delicious "breakfast on the go" option, then make sure to choose a recipe that keeps you satisfied. A good way to get a satisfying smoothie pick is to choose a mix that includes peanut butter, chia seeds, or oatmeal for a more substantial flavor.
Breakfast Burritos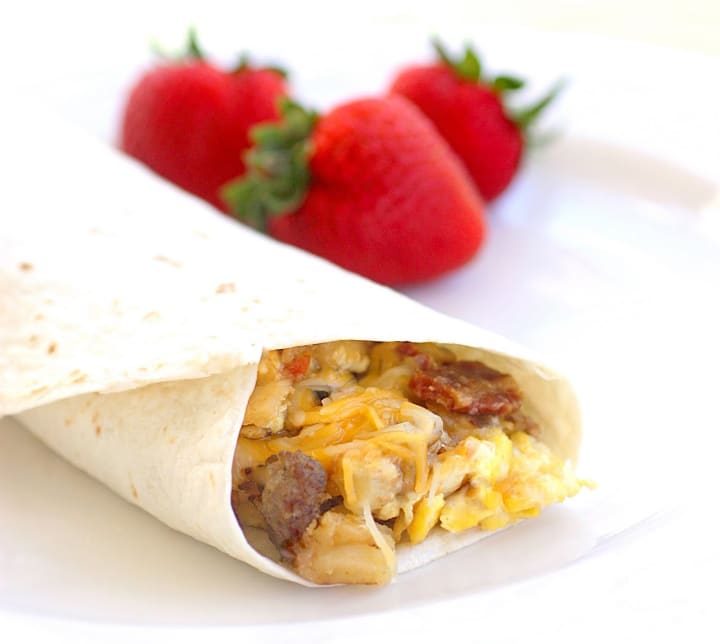 Breakfast burritos have been slowly climbing in popularity since the 90s, and it's easy to see why. You often can make them ahead of time and freeze them until you need one. They are substantial enough to fill you up until later on in lunch, they taste great, and depending on what you put inside, also can give you a great amount of protein.
Though they may look difficult when you look at Pinterest columns, the truth is that breakfast burritos make for very easy breakfast meal prep ideas. You can learn how to make basic breakfast burritos pretty quickly, and that's what makes this such a great meal prep option for people who are new to cooking.