Crushed Up
One of the realest horrors of being an adult is not having caffeine at some point throughout the day and feeling like you will drop dead before the day is over.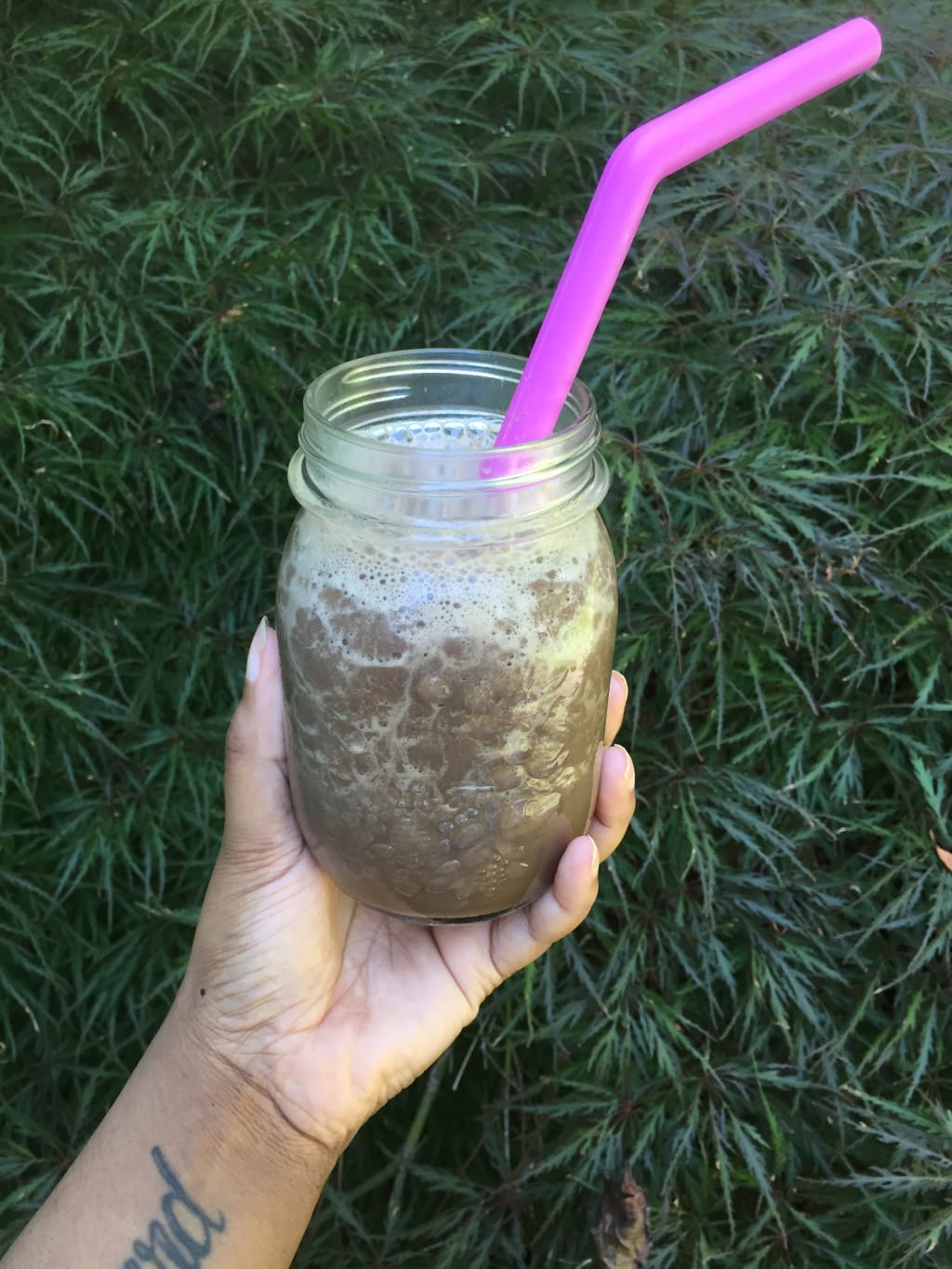 One of the realest horrors of being an adult is not having caffeine at some point throughout the day and feeling like you will drop dead before the day is over. I've bought all types of caffeinated drinks and try to alternate my intake so I don't get too used to anything store-bought in particular. I never used to drink coffee, until this past winter when I saw an iced coffee slurpee at 7/11. I knew I was doomed. I'm not even sure what the ingredients were, or whether or not actual coffee was even IN it, but I decided to start giving coffee a try.
Generally speaking, I'm not a fan of warm or hot drinks in the slightest. If I wanted hot liquid, I'd have soup. I have no use for hot drinks, but especially hot coffee—which tastes like shit. When I started getting into coffee as a whole, I started with iced coffee. Something about it still wasn't right, and one time at my local coffee shop, I ordered cold brew by accident. Being new to coffee, I didn't know what I was ordering half the time anyway. This was the first time I enjoyed my drink. I instantly noticed a difference, and didn't realize what I'd ordered until I looked at my receipt at the end of the day. I researched cold brew and read article after article. I learned a lot. Cold brew is significantly less acidic and bitter-tasting than traditional coffee, and the longer cold brew has to settle and brew, the smoother it tastes. From then on, I bought different bottles of cold brew. I tried a few different brands, and although I enjoyed some of them, I was spending a LOT of money buying bottles of it from the store. After realizing my intake was pretty regular, I decided to start making my own. I will do an entire post about making my own cold brew some time in the future, because that is long enough on its own, and I try to keep these posts light and tight. We can discuss it another time. For now, if you plan to use store-bought cold brew, that's perfectly fine. Just use an unsweetened and unflavored one.
This recipe takes a little bit of prep and foresight, and will carry you through the week if you need a boost to your morning, or a pick me up at home. This recipe is for one serving, but you can easily do the prep part for the week in one instance if you want to. I tend to do all of this prep on Sunday nights and make enough to last me the week. After the first time I figured out this combo, all of the prep became easier and second-nature. I've tried different combinations of these ingredients, but this has been the best combination by far.
You will need:
Dark chocolate almond milk
10 oz unsweetened and unflavored cold brew
1 splash unsweetened vanilla almond milk
2 cinnamon sticks
1.5 cups water
1 banana, sliced and frozen
1 ice tray
A blender
As far as prep is concerned, peel, slice, and freeze a banana. Using the dark chocolate almond milk, fill about six slots of a traditional sized ice cube tray. While those are freezing, bring two cinnamon sticks to a boil in 1.5 cups of water. When the water starts to boil, lower the heat, and let it simmer for three to four minutes. Then, remove from the heat and allow it to cool. After it has cooled to room temperature, remove the cinnamon sticks, and store the cinnamon water in the refrigerator.
Once the cinnamon water is chilled and the cubes and banana are frozen, you can make your drink. There's no art to this part. The cinnamon water is the only ingredient I add in gradually, at the end. I throw the rest of the ingredients in the blender, and just fucking crush it. The amount of cinnamon water you add depends entirely on the consistency you like. I add a few splashes, this isn't measured out. Just go with it.