Big kids lunchable
upgraded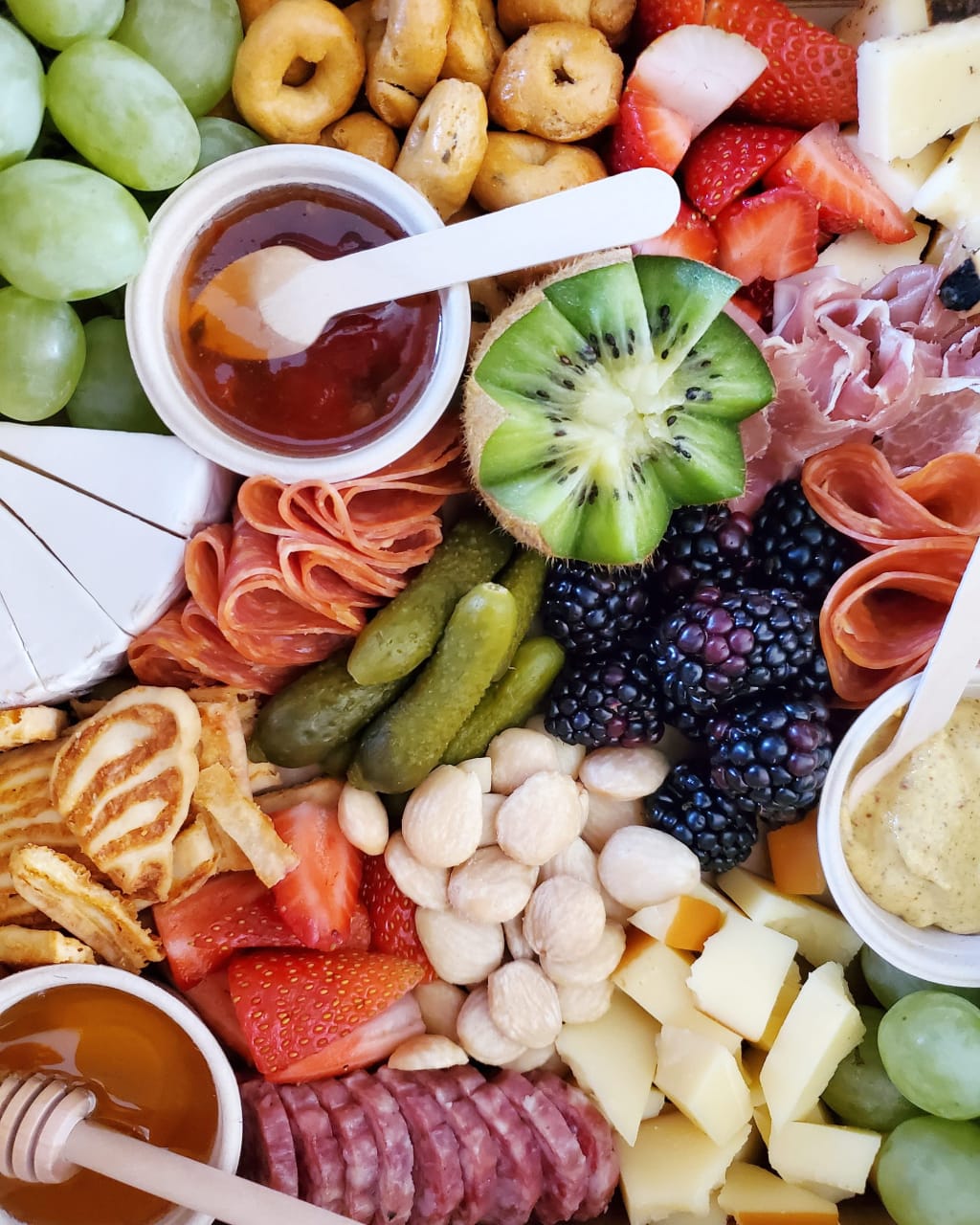 Ever since I was a small girl, the lunchables with the meat, cheese and crackers have been my thing. What pairs well with that meal, grape juice of course!!
Fast forward to the adult version....charcuterie boards and wine!! It's great to share with friends, on a date or enjoy on your own. The best part is there are sooooo many varieties and sooo many types of wine to enjoy with them. I started gaining my love of charcuterie boards and wine from being a waitress. I would watch my pantry chef's create these beautiful arrays of meat, cheese, fruits, nuts and crackers. I have even served dessert boards. Now, in order to upsell my tables, I had to learn the best types of wine to pair with dishes.
I have taken many wine classes and food pairings so I can be educated enough to sell products to my guests. I have taken this knowledge and cultivated it into my own life. The most unique pairing I have had was a sweet white Riesling and spicy tacos. I am not the biggest fan of sweet wine but this pairing was amazing!! It's not taco Tuesday but I know what I am making for dinner next week.
Back to the Charcuterie Boards....check this beauty out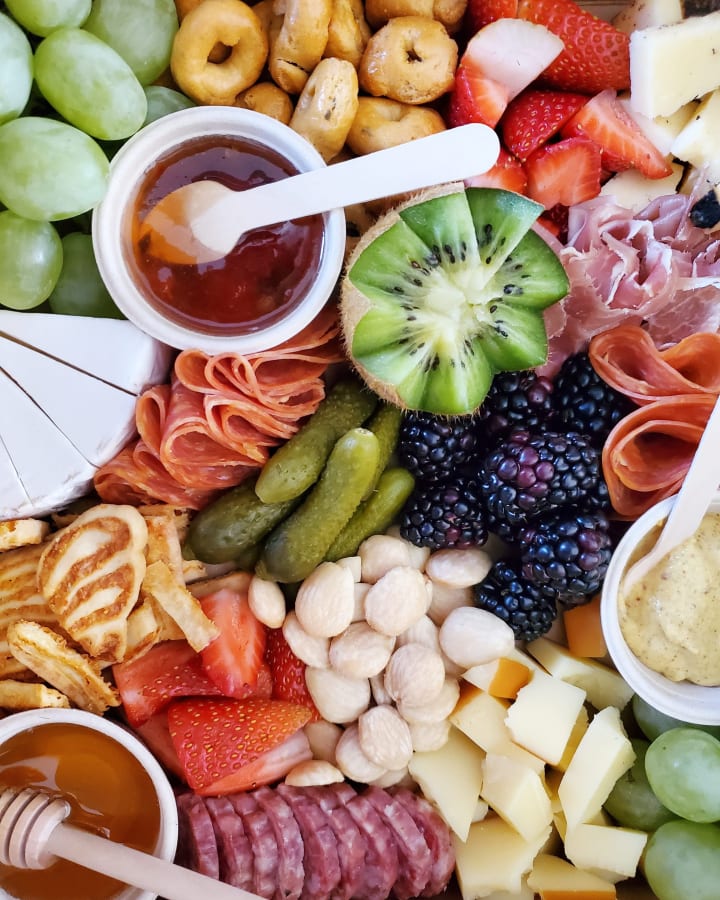 As you can see, not only do these boards taste amazing, but they are so bright and vibrant, you can't help but smile. Pair this with a bottle of wine and you are set for a night full of great food, drinks and hopefully conversations.
My boyfriend has come around to my love of boards and enjoys them as well. But with bourbon instead of wine. Both are great pairings but we are focusing on wine. Red, whites and roses, can all be paired with any board. In fact, that's the best part about Bright Cellars is they offer so many great varieties they send you to try.
I really liked the idea of taking a profile test, finding matches they think I would like and sending me 6 bottles to try. It was like a mystery box of wine but all based on my pallet profile. I loved reading the labels and finding food to match the wine we were sent. Typically in Summer I love a crisp, cool white wine and Winter a nice full bodied red. Both pair perfect with everything on the board.
Check out this beautiful Dessert board...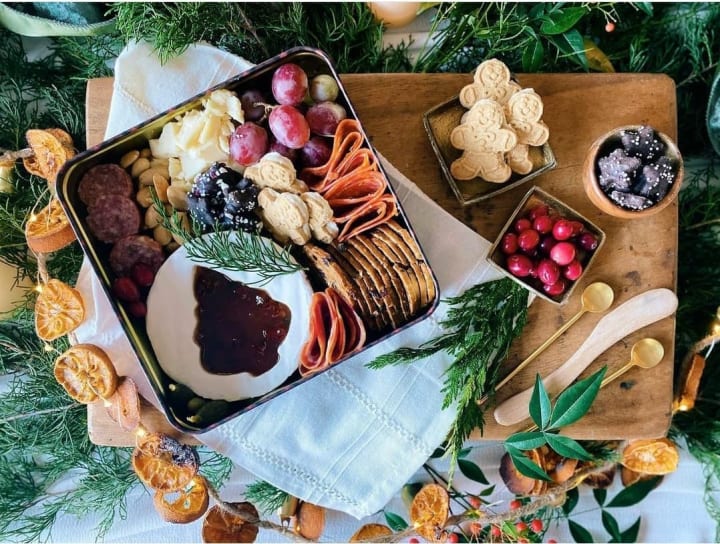 How I like to pair food and wine is by first opening a bottle of wine and pouring a little into the glass to swirl and let breathe. Smell the aroma before trying and take a sip. To introduce food into a pairing. After taking a sip put the cheese or accoutrement on your tongue and chew. Take another small sip before all the food is gone and taste the difference in the flavor. Repeat.
We love taking our wine in our picnic wine/cheese board basket to the beach.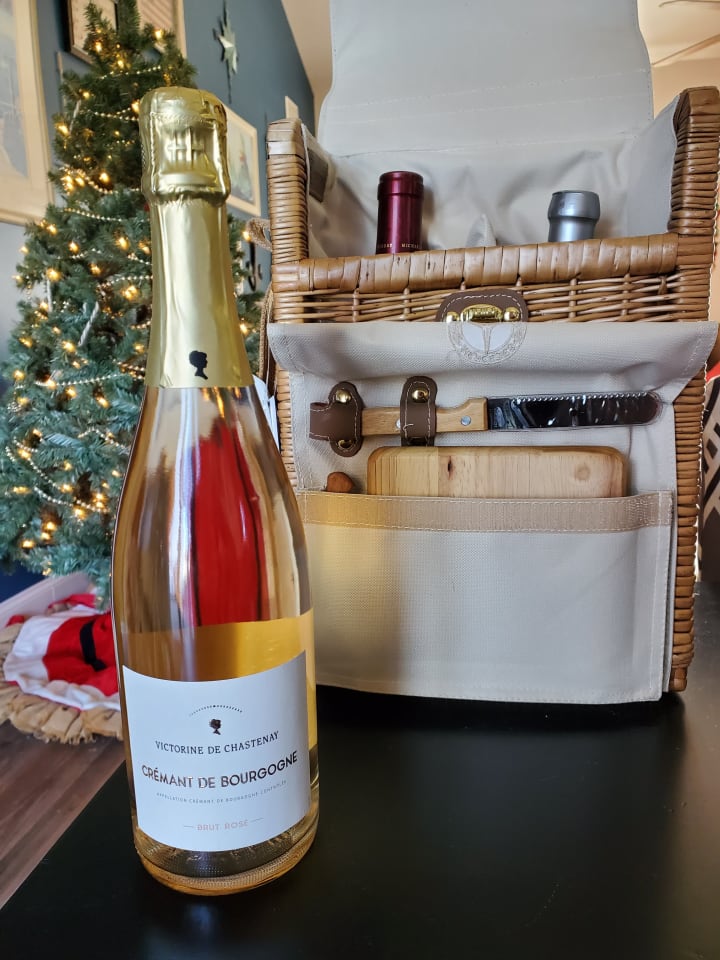 I implore everyone to try a charcuterie board and wine pairing. Any wine will work with them. Taste the flavors change and become enhanced. For a full unique dinner. Have a steak and buttery chardonnay, my favorite is Rombauer.
Now we have all been told to not mix red meat with white wine. Don't listen to those tales. A buttery white chardonnay with a steak has become one of my favorite combos. I mean steak is usually accompanied with a garlic butter or truffle of some sort, why not a buttery wine?? Now, don't get me wrong, I love my full bodied reds with my steak too. The Black Stallion Pinot Noir is a great choice for those who aren't ready to fully dive into those Cabs or Zins. But if you want to see a confused look on your servers face, order a buttery Chardonnay with your steak. Then school them in a thing or two about the amazing combo.
Cheers!