Best Food Documentaries on Netflix to Stream Now
Can't get enough of food documentaries? These are the top-best food documentaries on Netflix to binge on right now.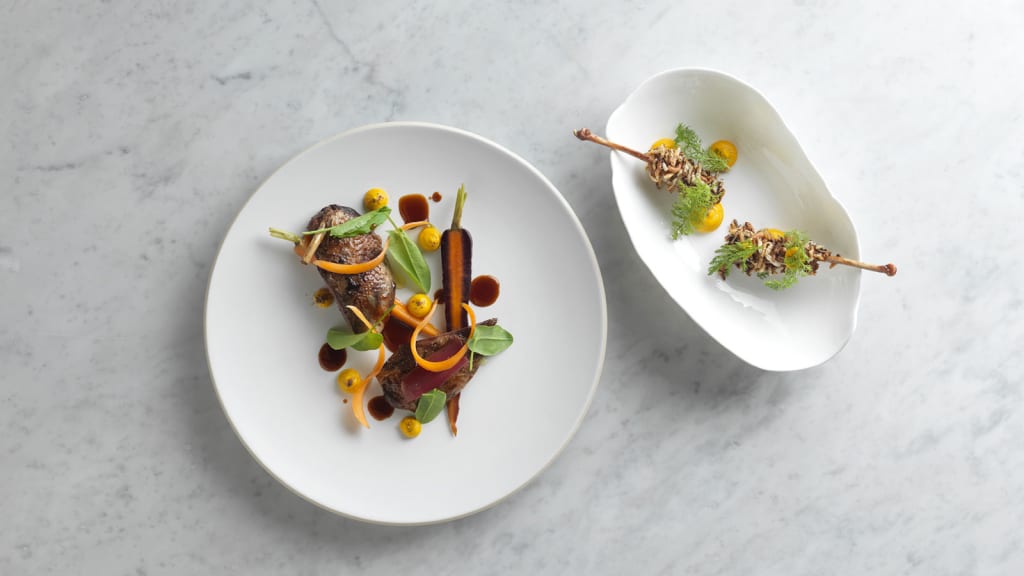 Food documentaries truly teach us a lot about the foods that we are eating. From how certain foods came to be, to the foods that can ruin our bodies, and even documentaries based on popular and skillful chefs from around the world, not only do some of these documentaries make our stomachs growl from all the food appearing on the screen, but there are documentaries that show us the truth behind some of our favorite foods. Truth as in the ugly truth that will cause us to immediately stop eating those foods. And what other streaming media can provide us with the best food documentaries none other than Netflix?
If you're interested on how certain foods came to be, what foods are terrible for your health, or you simply love watching tons and tons of food appear on the screen, then these are the best food documentaries on Netflix to dive right into. As a tip, we should be aware of the lessons these documentaries are showing us. Not only will it guide us to a healthier life, but guide us into eating delicious and healthy foods!
Love the art and taste of sushi? Jiro Dream of Sushi is a super popular food documentary on Netflix and so many people are getting into it. It revolves around the most famous sushi chef in Tokyo, Jiro Ono. For the majority of his 85 years, he's been practicing at perfecting the art of sushi. He works from sunrise until sunset to taste every piece of fish out there. He trains his employees carefully as well as training himself to carefully perfect each sushi he works on.
At his restaurant, Sukiyabashi, Jiro seats just 10 diners and his restaurant is seen to be a phenomenon in Tokyo. His restaurant has also won the prestigious three-Star Michelin review, labeling him as the oldest Michelin chef alive. The documentary shows Jiro's life as both a major skillful sushi chef and even a loving father of two.
This documentary is definitely one of the best food documentaries on Netflix as well as intriguing in story. From the directors of Jiro Dreams of Sushi comes Chef's Table, which enters the lives and even the kitchens of six of the world's most talked-about international chefs ever. While each episode of the documentary focuses on one chef, either Ben Shewry (Attica Restaurant in Melbourne, Australia), Magnus Nilsson (F_viken in J_rpen Sweden), Francis Mallmann (El Restaurante Patagonia Sur in Buenos Aires, Argentina), Niki Nakayama (N/Naka Restaurant in Los Angeles, CA, USA), Dan Barber (Blue Hill Restaurant at Stone Barns and in New York City, USA), or Massimo Bottura (Osteria Francescana in Modena, Italy).
Every episode dives deep into each chef's kitchen and their unique lives, skills, and passion. The chefs try their best to perfect the art of food, creating delectable meals while having a beautiful presentation. From Swedish to Italian, and American, we're getting the inside scoop of a few of the best chefs in the world and how their creations come to be.
Hungry for Change is an amazing food documentary that shows us the truth behind the many foods we eat daily. While this can teach us so much about eating right and staying healthy, it also shows us the shocking secrets in diet and weight loss. It also shows us the delicious meals that can kill you.
The Netflix documentary also gives us full information and secrets from food industries that they wouldn't want us to know. Their strategies are designed to make you come back for more food. Through this documentary, you can discover why your body isn't reacting to the diet and how to escape the constant cravings of unhealthy food.
Shocking, baffling, and dreadful, Cowspiracy uncovers the truth behind the most destructive industry facing the planet today. It also investigates why the world's leading environmental organizations are too fearful to talk about it. And filmmaker Kip Andersen is the one who shows us the truth behind it all in one of the best food documentaries on Netflix.
While animal agriculture is the #1 cause for deforestation, water consumption, and even pollution, it's also the reason for more greenhouse gases than even the transpiration industry. Not to mention it's the reason for rainforest destruction, species extinction, habitat loss, ocean "dead zones," and the list goes on.
Here's another documentary that shows us the secrets behind many of the foods we eat. Among the best food documentaries on Netflix to watch right now, Food, Inc. is created by filmmaker Robert Kenner who investigates how food corporations have taken over all aspects of the food chain in the US. From farms that grow our food to chain restaurants and grocery stores where it's sold, Food, Inc. shows us the truth behind how it's all processed.
While the documentary is narrated by author and activist Eric Schlosser, it provides interviews with your average Americans and their food habits, commentary from food experts such as Michael Pollan, and even upsetting footage of inside animal processing plants. This shows the truth about how animals end up on our plates. Know what you're eating and learn how to eat better after watching this amazing documentary.
Among the top food documentaries on Netflix to stream, For Grace revolves around Curtis Duffy, a teen who found his calling in the kitchen after a home economics teacher trained him to be skillful in culinary arts. After suffering and dwelling over a tragic incident that involved his parents, Duffy placed his full attention on his cooking career.
Once putting his focus in his studies and training, he's become one of the country's most renowned chefs. In the midst of rising his dream restaurant in Chicago named Grace, Duffy found himself in another serious situation that involved himself: His intense focus on his cooking career cost him his marriage and his two young daughters.
This is probably something you didn't know about saké. The Birth of Saké is an extraordinary documentary that's based on a small group of workers during winter in the north of Japan who must be courageous and brave to work in unusual conditions. Conditions to bring to life a 2,000-year-old tradition that is famously known as saké. The documentary gives us the full insight of the experience that involves large sacrifices that must be done for survival of a time-honored brew.
Through struggles, hardships, and sacrificing, this group is dedicated in one passion that they all have in common, which is creating saké. These individuals view making saké like raising a child. Once the child is nurtured and matured into an adult, it's called saké, making this one of the top food documentaries on Netflix to watch.
Perfecting the art of food as well as the chef himself: that's what Noma is all about. The documentary follows Danish chef René Redzepi, and how he managed to revolutionize the world of gastronomy, inventing the alphabet and vocabulary that the would infuse newfound pedigree to Nordic cuisine and even establish a new edible world while radically changing the image of the modern chef. That was a mouthful, I know, and this amazing documentary is a mouthful, too, of great food.
Redzepi's story shows that underneath the polished surface is cracks from old wounds. While 2013 was his worst year yet in his career, the documentary follows him as he fights his way back up, reinventing Noma, and even reclaiming his title as the best restaurant in the world in 2014 for the fourth time.
Here's another shocking food documentary that involves how unhealthy food can really affect both children and adults. FED UP shocks everyone who watches it by the unspeakable truth it uncovers in just one documentary. This film is seen as something that no food industry wants you to watch, making it one of the best food documentaries on Netflix to stream.
The documentary unravels everything from weight loss to food industries, the US government aiding them, confusing the American public, and, of course, the aftermaths that occur to people's bodies. Director Stephanie Soechtig will definitely change the way you pick your foods and eat forever.
Lastly among the best food documentaries on Netflix is The Mind of a Chef. The Mind of a Chef is about producer and narrator Anthony Bourdain who shows viewers the minds of noted Korean-American chef and restauranteur David Chang. He combines travel, cooking, history, and science in just one amazing documentary.
While each reason follows a different chef, or even a pair of chefs, Chang focuses and examines their beliefs and also philosophies on cooking and culinary arts overall. As a chef himself, Chang views the art of food from different perspectives and The Mind of a Chef also shows us culinary art from different angles.