10 Traditional & Famous South Indian Dosa Recipes
Top 10 Dosa Recipes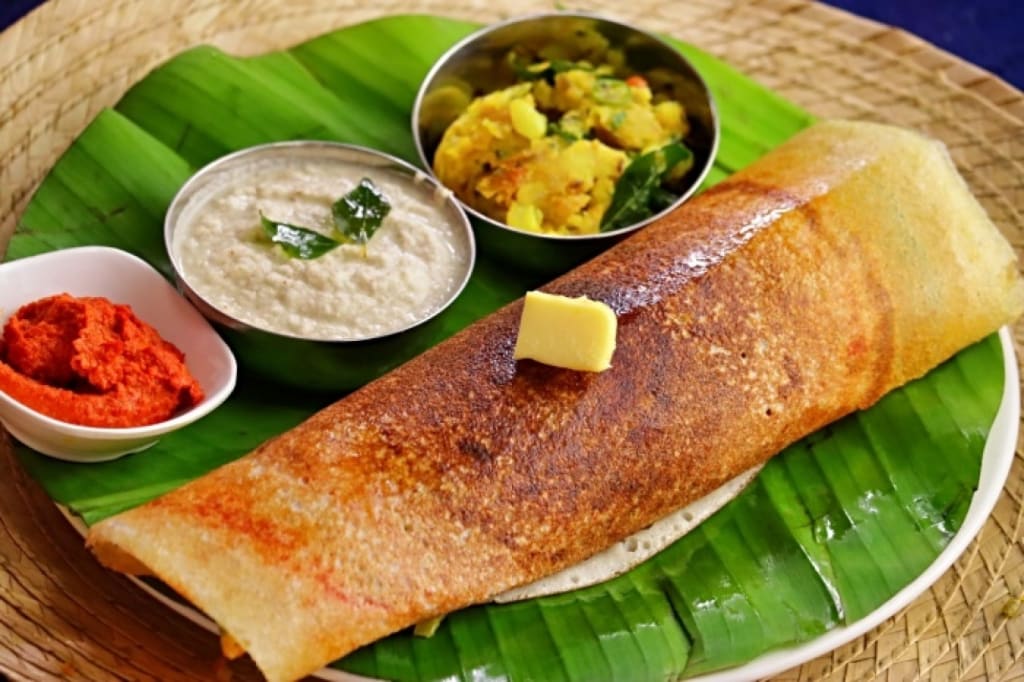 Dosa - The Desi Pancake! Dosas for any time, any season.
The Sada Dosa is the ultimate desi pancake. Made with a wholesome, fermented batter of rice and urad dhal, the dosa never fails to enchant the diner with its golden hue, crispy texture and pleasant flavour. Combine it with a range of chutneys, dry chutney powders and sambhar and it becoms a sumptuous, grand meal!

Serve it simply with sambhar and coconut chutney and it makes a light but wholesome breakfast. Stuff it with a flavoursome potato masala and it becomes an all-time favorite evening snack. That's dosa for you-versatile, convenient & tasty.

The traditional Famous South Indian Dosa is made of a fenugreek tinged batter of rice and urad dhal. It is an addictive breakfast choice and many South Indians carry a small grinder abroad with them just for the sake of making this yummy snack often. There are variants to this. Let's look at the varieties of Dosa.
1. Want a soft and spongy Dosa? Try Set Dosa. These dosas are usually served in pairs in South India, and hence the name.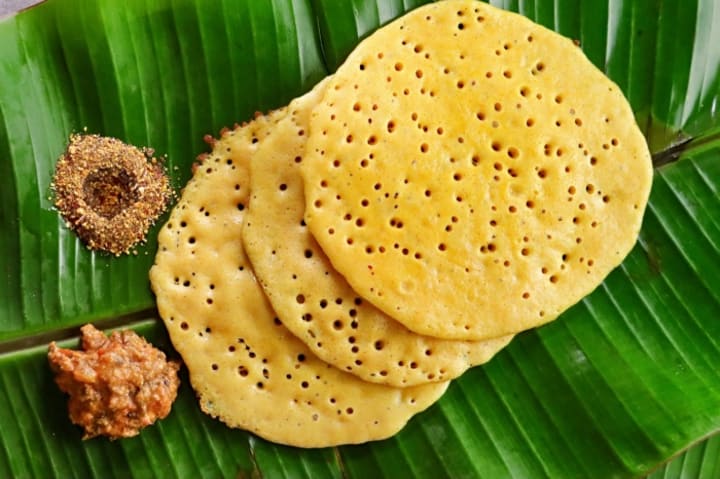 2. A chutney-lined, masala-stuffed is Mysore Masala Dosa. The Mysore Chutney made with chana dal, red dal, coconut, Kashmiri red chillies and host of other spices is the main attraction of this dosa. To add to it, the stuffing here is not made with potatoes. It is a combination of carrots, onions, cabbage, tomatoes and beetroot.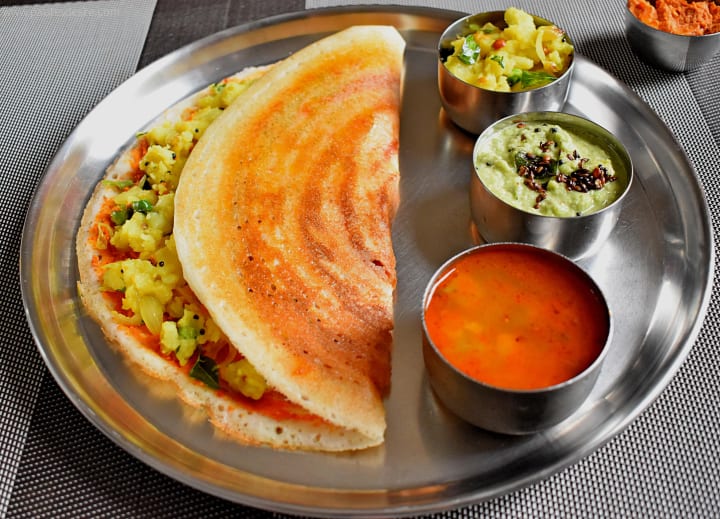 3. The Crispy Paper Dosa, which is usually served in a conical shape is another Famous South Indian Dosa. It, is so crisp that its edges break like papad, while the centre is slightly softer!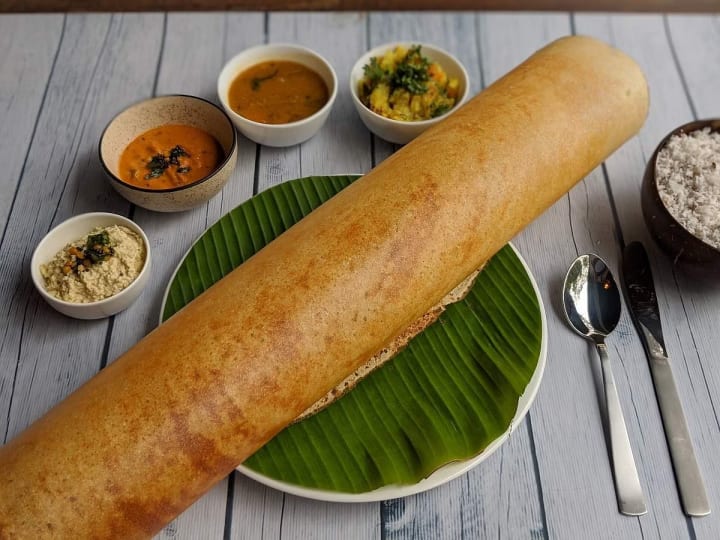 4. Cook the dosas with ghee and you get the Kannada delicacy, Tuppa Dosa.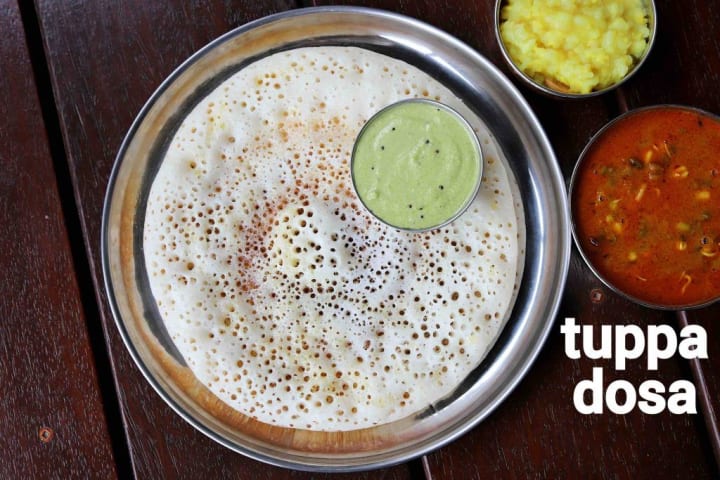 5. Another favourite from Kannada cuisine is the Neer Dosa, a soft, super-white dosa made of a plain rice batter. This is served with a spicy curry or a sweet accompaniment of grated coconut sweetened with jaggery.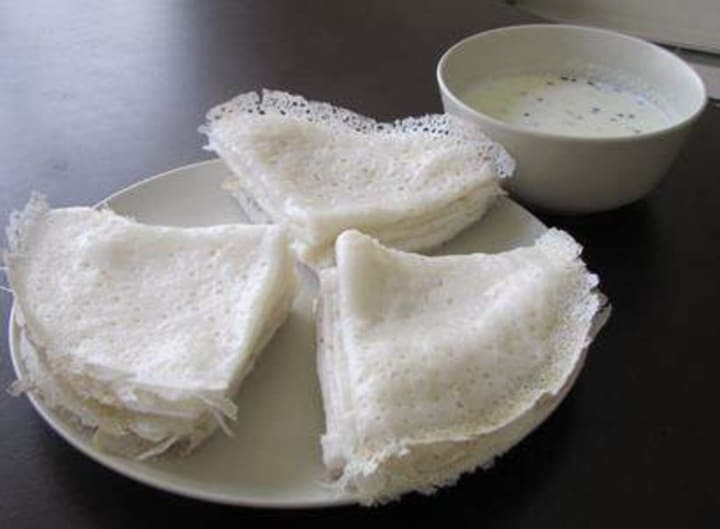 6. The Poha Dosa is another fabulous South Indian Dosa, made of rice, poha and urad dal. A good dose of curds is added to the batter to give it a pleasant sourness and an awesome crispness. This dosa is unique because it is both spongy and crisp!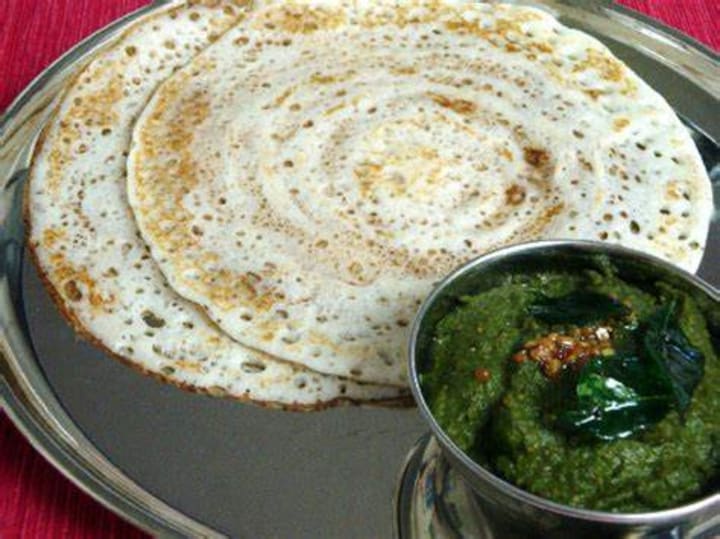 7. Another stunning dosa is the Rava dosa, which is made with a quick-fix batter of rice flour and semolina. It requires no grinding or fermentation and can be mad in a jiffy any time. The batter is tempered with mustard, cumin and other ingredients, which give the Rava Dosa a superb flavor. This dosa is traditionally not spread on the tava but poured over it and allowed to spread by itself. So, it has an uneven shape and a crisp surface dotted with holes that form naturally when you pour the batter on a hot tava.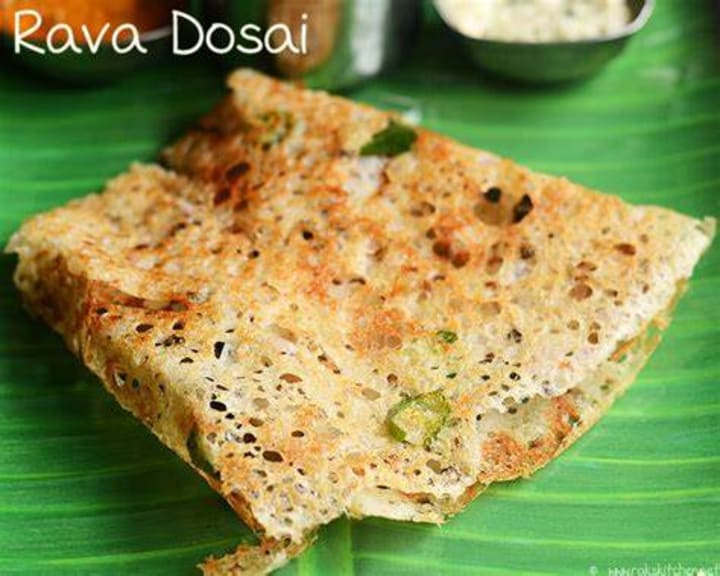 8. Being an all time favourite, the Dosa also lends itself to a lot of innovation. With the growing popularity of Chinese cuisine in South India, people have started making dosas with Oriental stuffing, like the Paneer Chilly Dosa or Schezuan Chopsuey Dosa. Once you get the hang of it, you can even invent your own dosas. For example, you can sprinkle some tutti-frutti on the dosa or lace them with chocolate sauce, to make different options! Make a batch of batter in the weekend, and you can serve unique dosas every day of the week!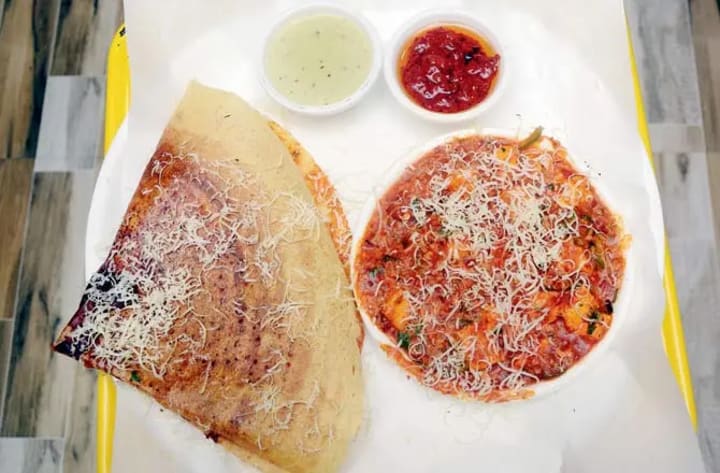 9. Palak Paneer Dosa is another marvelous creation of Famous South Indian Dosa. It is a blend of North and South of India. If you have Palak Paneer Subzi left-over, next get some dosa batter and make this unique combo.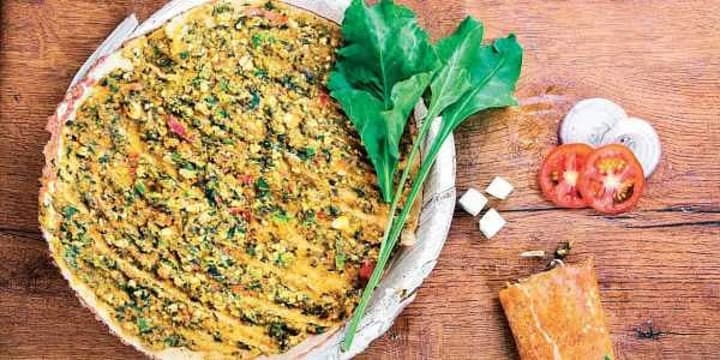 10. Looking for some healthy dosa? We have a Quinoa Dosa for you. Filled with fiber and protein, it is perfect to start your day with. Harnessed with heart-friendly nutrients, it can be served with coconut chutney and sambar. An added advantage is that this dosa is has only 1 hour of soaking time and no fermenting time.
Reader insights
Be the first to share your insights about this piece.
Add your insights