Welcome back to 52 Lock Up, I am your Appletini Cadma of Bitten Apple TV. 52 lock up is a series I started to talk about one of my biggest passions of true crime. A new episode on every week; hence 52 weeks, 52 crimes. Hope you guys enjoy, be sure to like, leave some feedback and subscribe; Viewer discretion is always advised.
Let's travel across the pond to West London and unfortunately in Croydon, many teenagers were being stabbed and killed like 18 year old Hazrat Wali, who had fled to London for a better life, was stabbed to death on a Twickenham playing field on October 12; because he was sitting in a park with a friend who was also a young lady.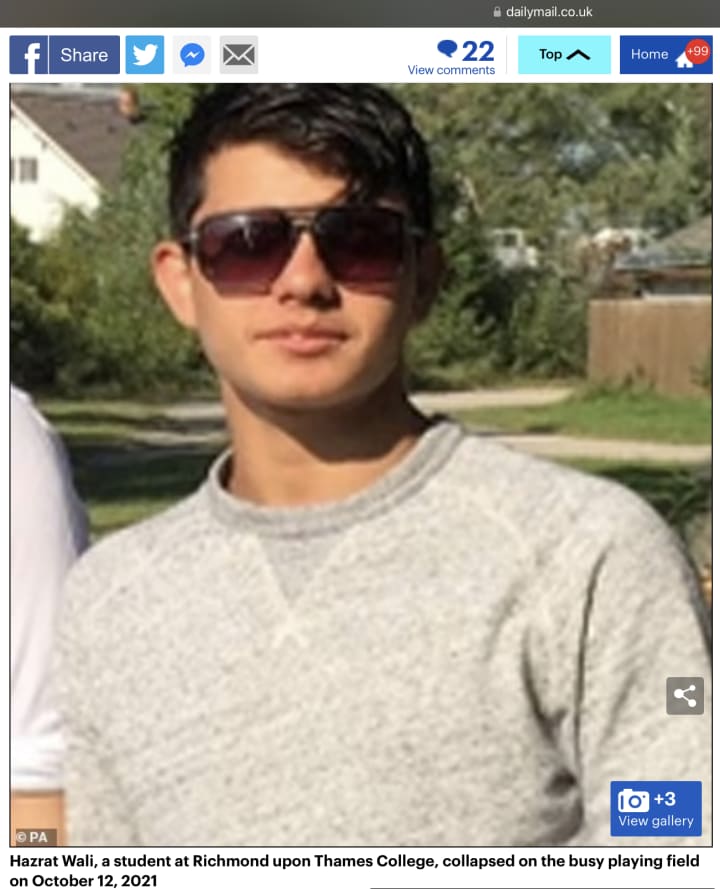 Look at 14 year old Jermaine Cools killed in front of shop due to groups fighting outside; and he was known to be a mummy's boy because of how close his relationship was with his mother. He died on November 18, 2021.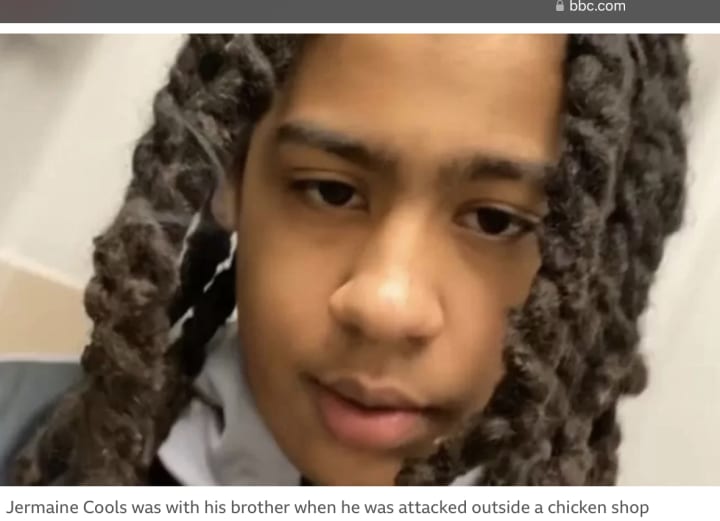 We now enter into the British Sikh community. For those who may not know, Sikhs are from the religion Sikhism. This is a combination of religion and philosophy founded in the Punjab region of the Indian subcontinent in the late 15th century; according to Brittanica. Sikhs refer to their faith as Gurmat which in Punjabi means "The way of the Guru". There are nearly 25 million Sikhs worldwide.
Rishmeet Singh was born to his mother Gulinder and his father in Afghanistan; whom unfortunately I do not have his name. He is described as sweet and doted on by both parents; his family were Afghan Sikhs. Rishmeet's father's life would come to a tragic end and was killed by the Taliban and there were limited details to how and where online; but all the resources I was able to find did explain that much about his father in April 2019 in Afghan. 6 months later the same members that murdered his father would attempt to kidnap Rishmeet. Now Rishmeet and his mother and grandmother would arrive to Britain in October 2019 to seek asylum from Jalalabad in Afghanistan. The Singh family grieved the loss of his father. Motivated by the death of his father and natural personality he attended college by completing a public service course because he wanted to become a police officer. His personal goal in life was to help people.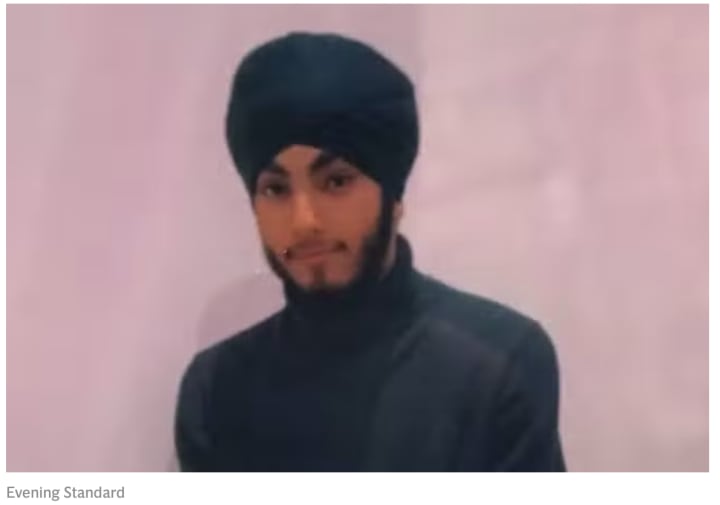 16 year old Rishmeet enjoyed hanging out with his friends and is described as kind hearted and warm; he also enjoyed sporting a fake Gucci bag that looked pretty authentic…that becomes relevant in a second. However, his warm heart towards others would not be reciprocated on November 24th, 2021. Rishmeet would be meeting up with his friends one last time on November 24th at the local park wearing his favorite fake Gucci bag; he would begin to part ways from them around 9 p.m. As he was walking home in Southall Rishmeet would see two unknown young teenaged men running towards him. Recognizing the potential danger, Rishmeet would immediately turned around and begin running back towards his friends. He begins yelling to his friends for help but also for his friends to run! In hot pursuit are both 18 year olds Vanushan Balakrishnan and Ilyas Suleiman from Waylands and St. Jeromes Grove of Hillington. As Rishmeet runs down Raleigh Road he unfortunately trips and falls.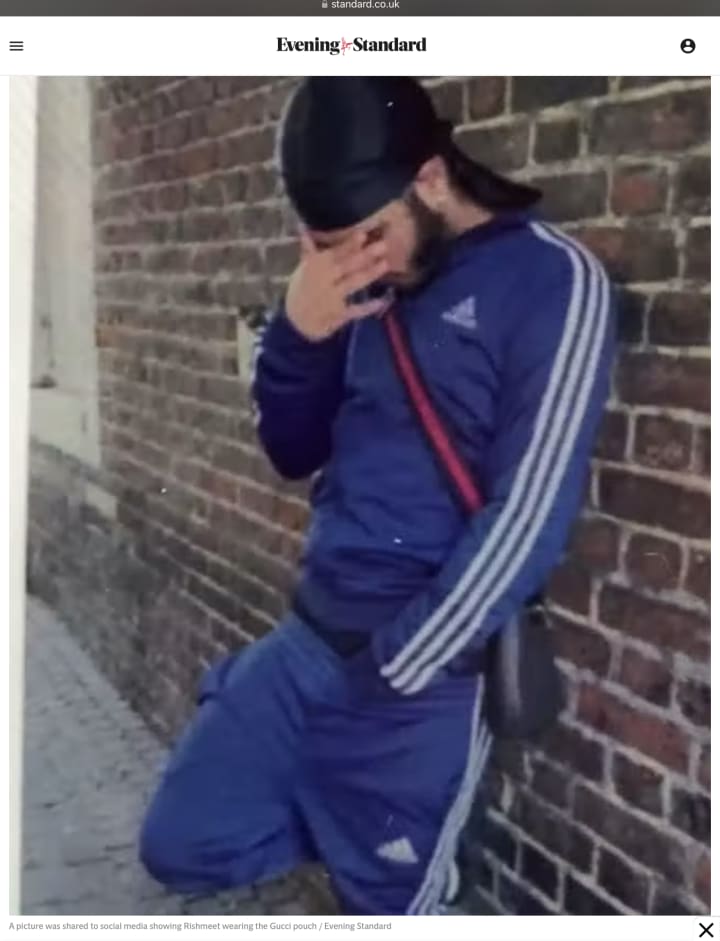 Moments later, one of the boys whom I believe was Vanushan leaps on top of Rishmeet and begins stabbing him; with Ilyas to follow up with additional stabbing. Vanushan stabs Rishmeet 5 times and Ilyas would stab an additional 10 times; leaving Rishmeet with 15 stab wounds. Their attack on Rishmeet would last only 27 seconds and the attackers would flee the scene.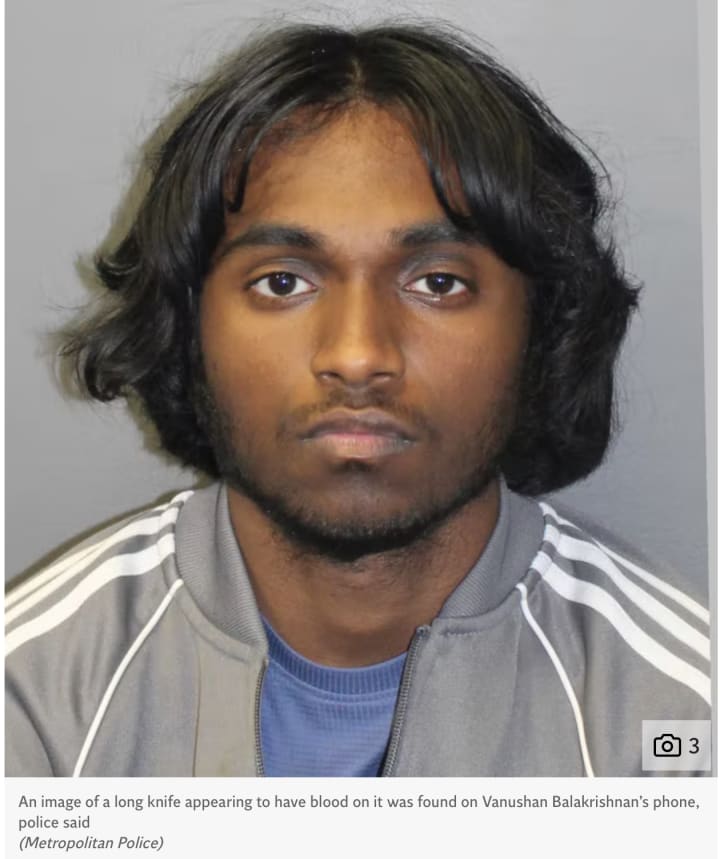 999 emergency services was called and London Ambulance Service arrived a few minutes later but there was little to do for Rishmeet. People can survive being stabbed, the problem is when the item is removed from the body; that is when the person begins to bleed out and as you can imagine with multiple wounds he bled out to death on scene. Once a person has lost 1/5 of their blood volume there is very little that can be done for the person but give them blood; without that the heart and brain die.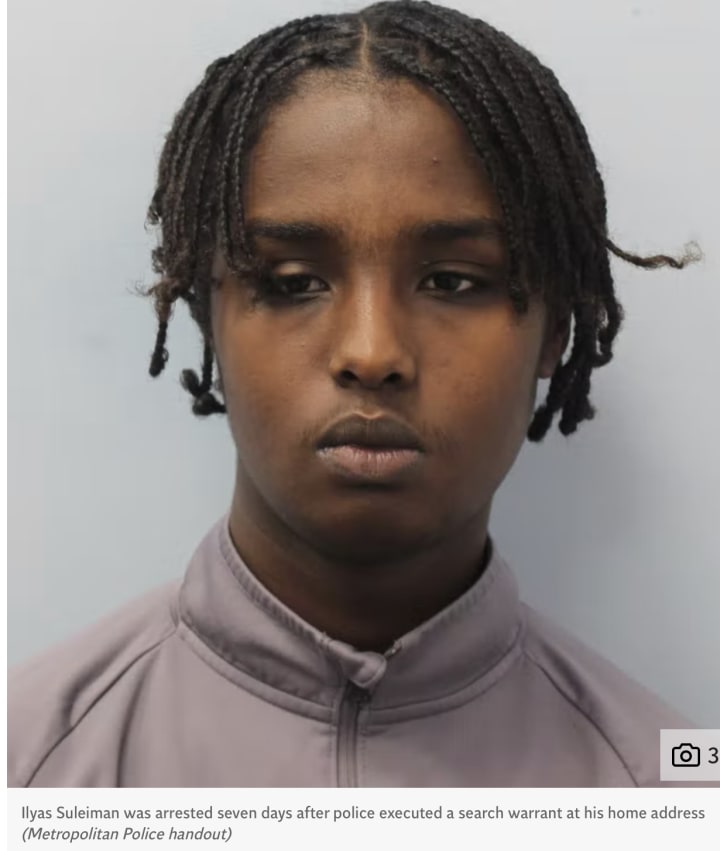 His mother would tell the news "He has been raised with so much love and now he's gone. I am struggling to understand as to how and why this happened to my baby boy. I feel I have lost everything and my life is over. "I will never get over losing him in this way. I will not see him grow up into a young man. I will not see him leave college. I will not see him fulfil his aspirations. I will not see him learn to drive. I will not see him fall in love and get married. I will not become a grandmother and see my son grow old. I have been robbed of so many future events…I have lost my husband and now I have lost my only child, my son. Justice is finally served for Rishmeet but their sentence will never be enough for me. They have taken my whole life away from me and Rishmeet will never come home again."
The UK has over 7 million CCTV cameras and the murder investigation ensues through tracking Rishmeet's movements before and after the attack which is what lead them to Balakrishnan and Suleiman; who were 17 years old at the time of the crime. Police would learn that the two young men left their apartment/flat before 9 pm. and changed their clothes and arming themselves with knives. Balakrishnan would wear dark trousers with a white stripe behind the knee. They covered their faces using covid-19 masks. This is demonstrating there is a strong intent to murder. The young men would ride their bicycles to the canal towpath where they spot Rishmeet saying goodbye to his friends on the bridge; spotting him and realizing he's walking alone they targeted him. They choose to park their bikes and begin chasing him on foot to sneak up on him.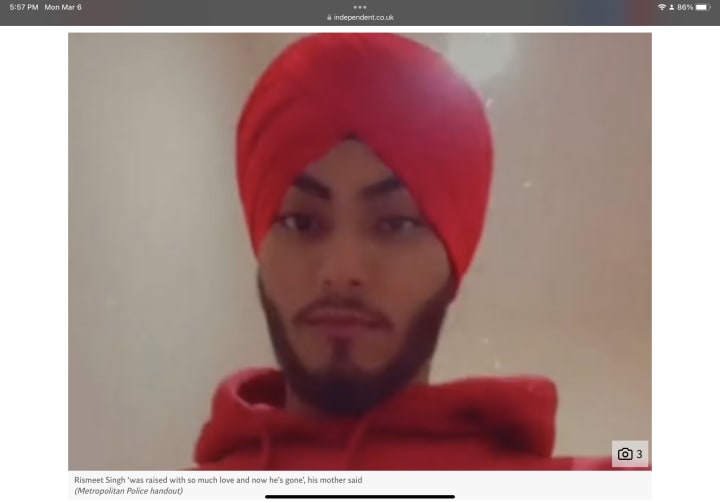 Officers discovered that both of the young men's cell phones would show that Suleiman had ordered a taxi back to Austin Road where he came from right before 9:30 p.m. then catches a cab to Balakrishnan's home on Scotland Yard. They simply go on about their lives as if nothing happened.
Balakrishnan would be arrested on suspicion of murder at his home address on 2 December 2021, and detectives even found song lyrics he had written in a notebook and on his phone, some of which described unique features of Rishmeet's murder. He wrote a song about Rishmeet's murder. Of course, he was also keeping tabs on the articles posted about the murder to see what was happening with the case; in as little as with the hour of the murder. He was even reading the tributes his family wrote about him and how his family and friends believed he was stabbed for his fake Gucci pouch. Apparently, what the family thought was so upsetting to Balakrishnan that on November 28th, 2021 on his phone he would write a note on his phone stating "Saw news statement it says a good yute but he was out with paigons. Stupid media it was a glide not for some stupid s*** he wears." Just so we are clear and on the same page, a "glide" is slang for entering a rival gang's territory. He referred to their thinking he was being stabbed for his bag to be upsetting; not the murder. He wanted clarification for why he did what he did; and it was over gang territory. He would also have a picture of the long knife on his bed with the blood on it taken at 10:19 a.m. on the day of the murder; although the knives were never recovered.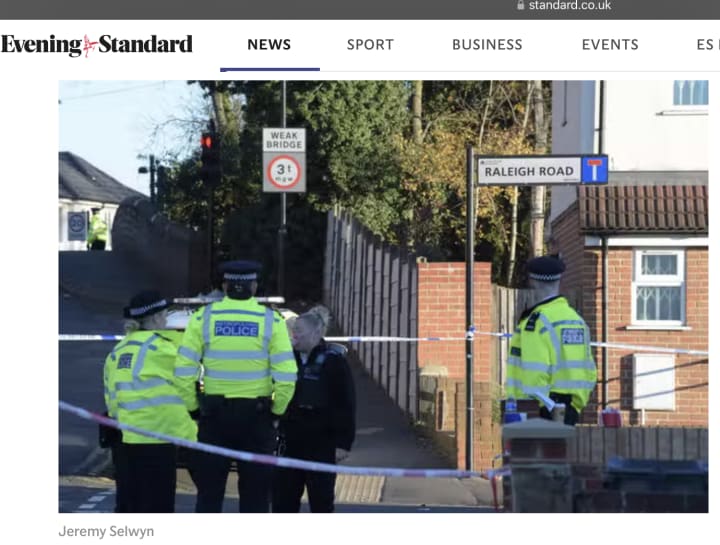 Suleiman decided to go into hiding and was reported missing by his mother 2 days after police obtained a search warrant at his home on December 2nd of 2021. He was eventually arrested in Edgware a week later. The murdering pair of teens would be sentenced together on April 28th, 2022.
As a continued side note the stabbing in Croydon also continued as well with 15 year old Zaian Aimable-Lina stabbed December 30th 2021 would be a killed first and then a 16 year old would follow an hour later; to end the year of 2021 in Croydon.
Rishmeet's mother Gulinder lost husband and son in under a year. She fled to the UK for safety and was met with brutal cold hearted actions of 2 boys looking to prove something to be part of a gang.
According to the American Academy of Children & Adolescent Psychiatry, "Some children and adolescents are motivated to join a gang for a sense of connection or to define a new sense of who they are. Others are motivated by peer pressure, a need to protect themselves and their family, because a family member also is in a gang, or to make money." I wish we could know what was going on in those young men's lives to push them into this type of mindset and murder in cold blood; a young man with an incredibly bright future. Unfortunately, gang members may be pressured to commit crimes like murder to be part of the gang. Unfortunately, consequences of the gang membership may include being exposed to drugs or alcohol, age inappropriate sexual acts; but they will also struggle to find a job or maintain one due to lack of education or work skills, being removed from their family due to the tribulations of that household, imprisonment or even death.
We have one of many teenagers murdered and two more in jail; what a lost of life and potential. Tell me in the comments what do you think about this case? How do you feel about teenage gangs? How do we solve the problem for teenagers like this to prevent terrible crimes like this from occurring? Did you join a gang as a teenager and why did you join it? Did you turn your life around and if so, what pulled you from it?
Well, as always Stay Vigilant and Stay Safe.
References
https://www.londonworld.com/news/crime/rishmeet-singh-teenagers-convicted-murder-16-year-old-southall-4053076
https://www.aacap.org/AACAP/Families_and_Youth/Facts_for_Families/FFF-Guide/Children-and-Gangs-098.aspx
https://consent.yahoo.com/v2/collectConsent?sessionId=1_cc-session_f6ceca4d-7530-4459-8e90-97cbdc51cbb5
https://news.met.police.uk/news/two-teens-convicted-of-cold-bloodedmurder-of-16-year-old-in-hounslow-463129
https://www.standard.co.uk/news/crime/teen-stabbed-southall-london-metropolitan-police-b968157.html
https://ojjdp.ojp.gov/sites/g/files/xyckuh176/files/jjbulletin/9808/why.html
https://clarionuk.com/resources/how-many-cctv-cameras-are-in-london/
https://www.independent.co.uk/news/uk/crime/murder-hounslow-stabbing-mistaken-identity-b2295233.html
https://www.bbc.com/news/uk-england-london-59518840
https://timesofindia.indiatimes.com/world/rest-of-world/sikh-boy-16-stabbed-to-death-in-london/articleshow/87920839.cms
https://www.britannica.com/topic/Sikhism
https://www.cnn.com/2012/08/05/us/religion-what-is-a-sikh/index.html
https://www.sikhcoalition.org/about-sikhs/
https://timesofindia.indiatimes.com/spotlight/isb-chief-digital-officer-programme-navigating-the-digital-transformation-landscape-as-a-cdo/articleshow/97636098.cms
https://www.bbc.com/news/uk-england-london-64209347
https://www.cityam.com/2021-to-go-down-as-bloodiest-year-on-record-in-london-after-double-teen-stabbing-in-hillingdon-and-croydon/
https://www.yourlocalguardian.co.uk/news/23234469.croydon-recorded-teenage-murders-london-2021/
https://www.theguardian.com/uk-news/2023/jan/09/teenager-admits-fatal-stabbing-of-boy-14-in-south-london
https://www.bbc.com/news/uk-england-london-64314470
https://www.dailymail.co.uk/news/article-11671363/Teen-guilty-stabbing-death-Afghan-refugee-hours-appearing-court-carrying-knife.html
https://www.theguardian.com/uk-news/2022/jan/03/croydon-stabbing-boy-15-charged-murder-zaian-aimable-lina
About the Creator
A sweetie pie with fire in her eyes
Instagram @CurlyCadma
TikTok @Cadmania
Www.YouTube.com/bittenappletv
Reader insights
Be the first to share your insights about this piece.
Add your insights