10 Makeup Trends Artists Can't Get Enough Of
With New York Fashion Week behind us, it's very clear now that there are makeup trends artists can't get enough of.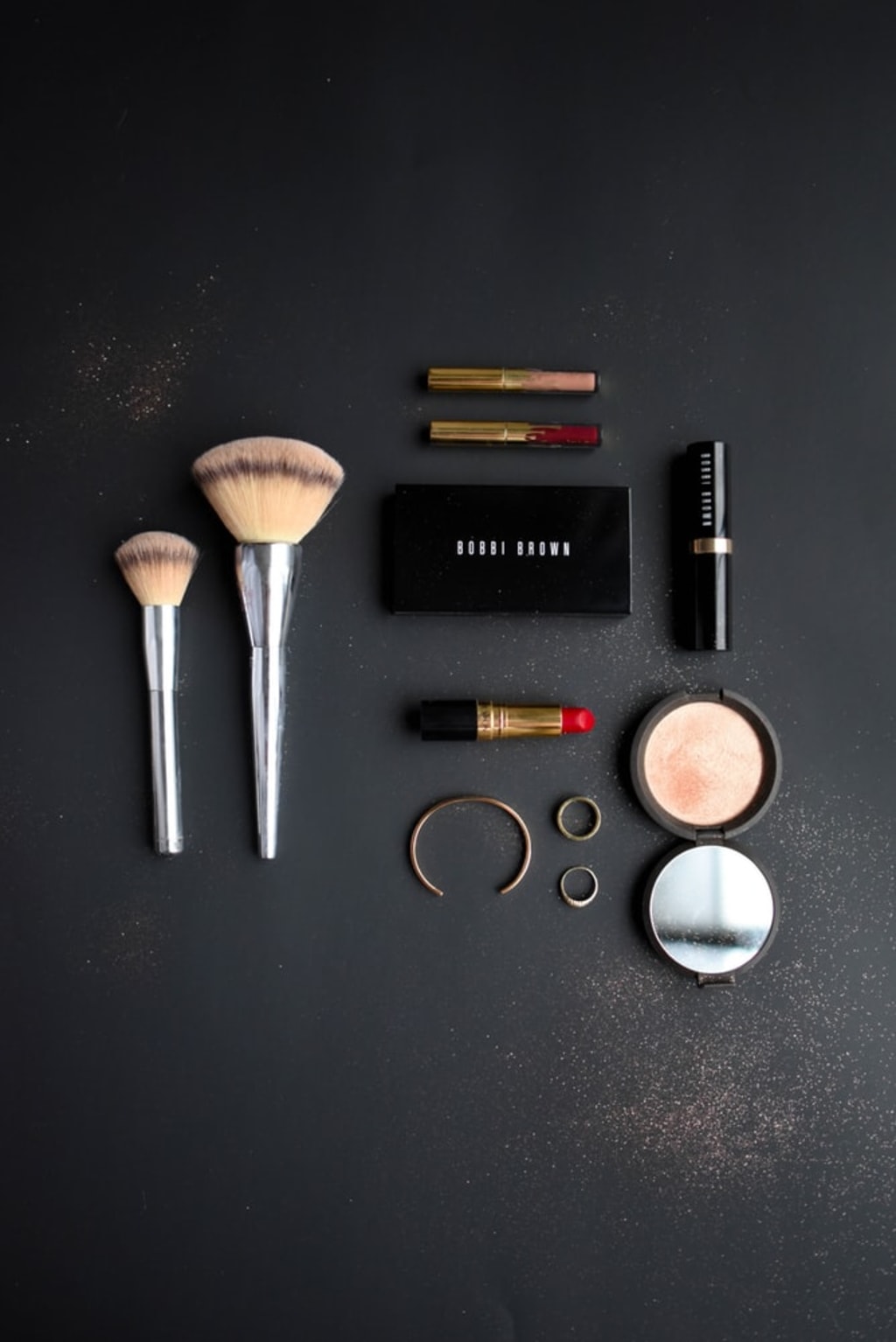 If you saw even one photo from the most recent New York Fashion Week, you likely noticed that makeup artists are getting more and more creative in their craft. We now see eyeshadow that isn't bound to remain only on your eyelids. There have been more and more colors featured that haven't previously been favorites among makeup gurus, but are now taking center stage. The makeup landscape seems to be opening its arms to more natural and expressive styles.
If you want to be in the know, and sport some of these new looks, you'll need to keep these makeup trends artists can't get enough of in mind. Grab your favorite palette, moisturize your skin, and get ready to play with makeup in new and inventive ways.
1. Neon Eyeliner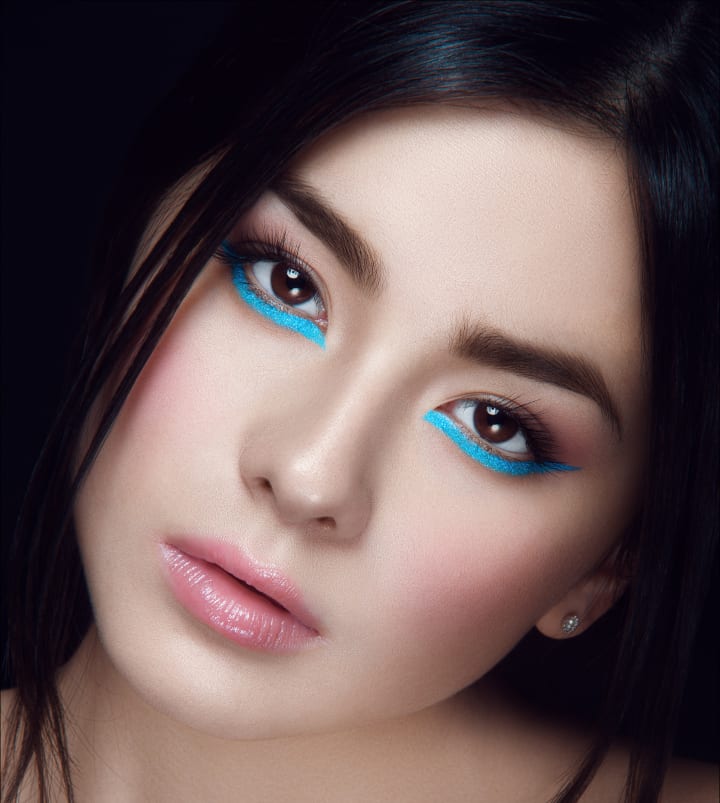 One of the top trends that have come back over and over again in recent months is neon eyeliner. These surprising pops of color draw so much attention to your eyes, and, depending on the chosen color, they can complement your eye color very nicely. Beyond that, they allow you to make bold statements with your makeup, and to add a burst of color that is unexpected and striking.
2. No Makeup Makeup
On the other end of the spectrum, there are some makeup artists that are totally in love with the no makeup makeup look. This minimal makeup look is meant to promote your natural beauty by just defining your features and blending into your skin tone. Milk Makeup is a popular brand that popped up out of this no makeup makeup trend. Glossier is probably the most well-known brand within this trend as well. These brands have become favorites for makeup artists that want to see how they can use the least obvious products to create striking results.
3. Street Brows
Street brows are a huge trend these days that makeup artists return to again and again. Street brows are made by letting your brows grow naturally, and brushing them up with a brow gel to give you bold and bushy brows. These create an eye-catching look that really impacts the shape of your face. Having bolder, darker brows can have a slimming effect on the face, and can draw more attention to your eyes. Along the lines of the no makeup makeup look, street brows seem to be an extension of that, as they also encourage emphasis on your natural features.
4. Bold Lips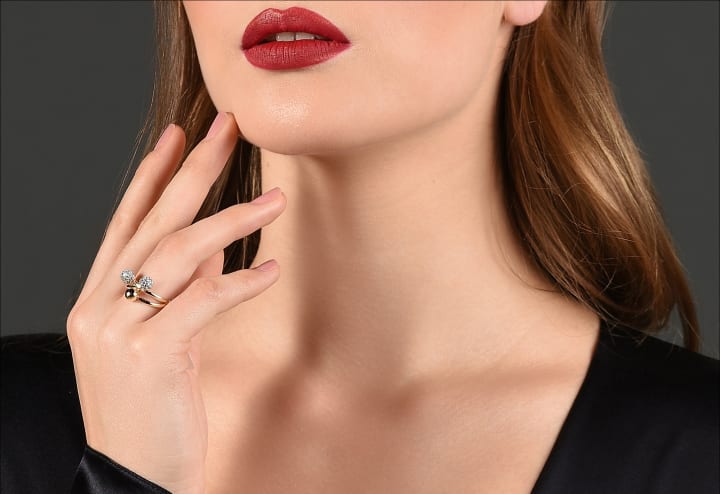 The ever popular bold lip makes its way onto every makeup list because bold lips are a tried-and-true classic that never fails to bring more definition, color, and sophistication to any look you wear. You can use any bold color and lip liner to achieve this striking trend yourself, but if you're looking to copy the hottest makeup artists of today, picking a bold, red color can never fail.
5. Golden Eyelids
Golden eyelids have been popping up more and more lately as celebrities and models alike sport the gold tones that their makeup artists love. Gold is really a color that complements any eye color, and brings a bit of light and shine to ensure that your eyes are the brightest and most attention-grabbing they can be.
6. Unblended Eyeshadow
Unblended eyeshadow was a big crowd pleaser at New York Fashion Week and around New York City this year, as models sported eyelids—and at times even eyebrows—covered in thick coats of pigmented eyeshadow. While this may sound like a recipe for disaster, there were many models on the runways who were sporting gorgeous combinations of color, proving unblended eyeshadow has a shot in this fashion forward world. In particular, this trend seems to remind onlookers that makeup should be used for fun—to express yourself, not to cover up or conform to the same looks that others wear each day.
7. Matte Lips
While matte lips have been around for ages, the glossy lip had its day most recently in the summer. However, many artists are turning towards the matte lip for the fall and winter seasons. Perhaps the muted tones of the matte lip will become a part of the go-to winter look. Matte lips go very well with the no makeup makeup trend mentioned previously as matte lips add just a bit of color and surprise to an otherwise almost-bare face.
8. Dewy Skin and Lips
Dewy skin is here to stay! While dewy skin and lips became larger trends earlier this year, it looks like makeup artists are prepared to wage the battle against dry, dull skin through the winter months by creating dewy looks. Dewy skin and lips are simply kept hydrated, no highlighters needed. The skin is just that taken care of. This trend seems to have risen in popularity along with the best skincare products—it seems that we've finally reached a point where everyone wants to take care of their skin first with so that they can just use makeup for fun, rather than an obligatory step they must take before stepping out the door. Consumers have had enough of social media's standards of perfection—we're ready to just be us, acne scars and all!
9. Mod Eye Makeup Looks
The mod eye look is a variation on some makeup looks from the 60s that uses carefully placed eyeliners and eye shadows to darken the entire outer rim of the eye, and useS darker, or just striking, colors in inventive ways to make the eyes pop. Some makeup artists create lines beneath the lower lash line to simulate or exaggerate eyelashes, while others use white mascara to ensure that eyelashes are not missed in otherwise dark or experimental eyeshadow looks.
10. Extreme Winged Eyeliner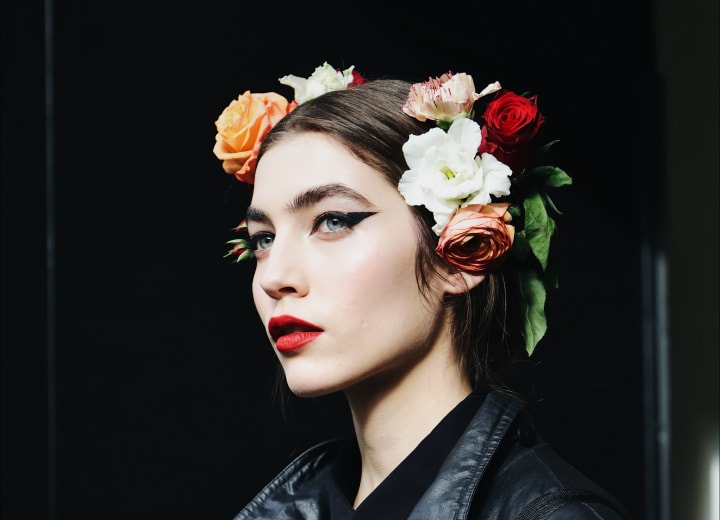 Another interesting trend that celebrity makeup artists are loving lately is the extreme winged eyeliner. Of all the beauty tricks every girl should know, this look creates a unique look. Making exaggerated wings on the corners of the eyes, with some even taking it further by completely covering the eyelid with black eyeliner, drag it out into a wing from there. With this dark block of color on your eyelids, your eyes are impossible to miss. Bring out your inner Cleopatra, and try out this look today!
With these makeup trends artists can't get enough of in mind, hopefully you'll feel inspired enough to take risks with your makeup. It's always great to find new ways to use old products, and to make your makeup work for you and your style. When your makeup starts reflecting your personality and frees you to be more wholly who you want to be, you'll fall in love with all the options available for you to try out.