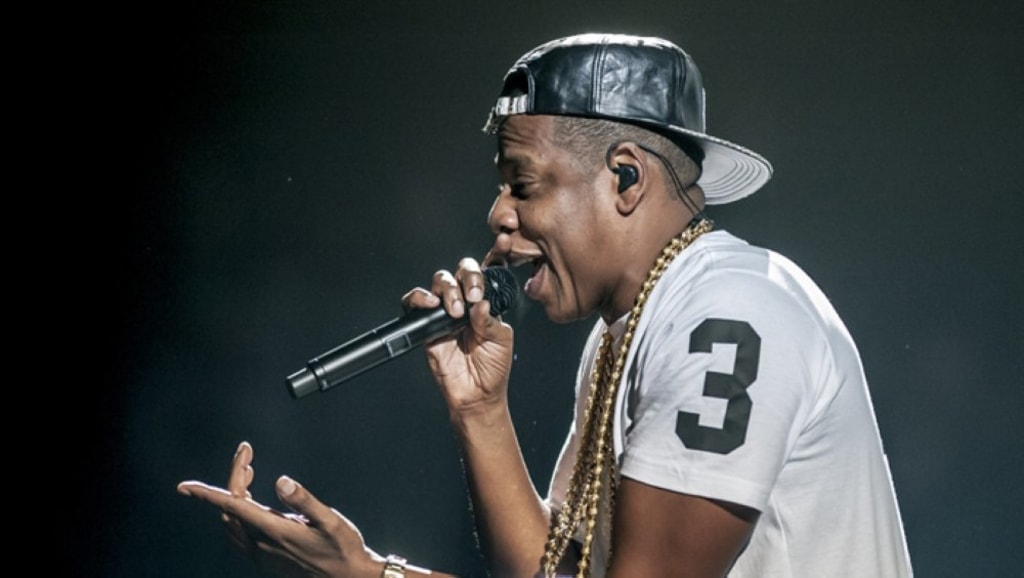 Most people aren't good at thinking on their feet. They get choked up, they trip all over their words, and they might even have a panic attack. But the best rappers are the ones that master this skill and perform it with ease. We're talking about freestyle rap: the art of coming up with an unplanned rap on the spot. The best freestyle raps of all time are the ones that are totally spontaneous but sound completely intentional and effortless.
Childish Gambino is a hip hop and rap artist who also dabbles in funk. He's rarely ever in the same conversation as Kanye West or Jay-Z, but his raps deserve way more props than they get. Bino showcases his incredible intelligence and eloquence in this freestyle rap on Sway's radio show.
Any kind of "best of" rap list isn't complete without Eminem, so it should be no surprise that he spit one of the best freestyle raps of all time with his boy, Proof. Personal, witty, and unbelievably quick, Eminem doesn't need a lot of time to impress. Still, he has a seemingly endless amount of material floating around his mind; the upside of a messed up childhood.
Unfortunately, Big L went the way some of his fellows did: he was shot and killed. (The man suspected of murdering the rapper was reportedly gunned down himself in 2016 in Harlem, New York.) But before his untimely death, he made a big impact on the rap game.
This seven minute freestyle rap features two of the most famous rappers ever: Big L and Jay-Z. Not only does he showcase his chops as a freestyle rapper with his lyrics and flow, but with the sheer length of it.
As a star in other rappers' freestyles, it makes sense that one of Jay-Z's own freestyles would make it onto a list of best freestyle raps of all time. This freestyle rap that Jay-Z performed live on Hot 97 garnered over 2.4 million views. Now, if you're Jay-Z, it's not hard to get millions of people tuning in, but for a live freestyle that number is still pretty impressive.
The Wu-Tang Clan have earned a top seat amongst rap royalty. They have been releasing albums to huge critical and commercial success since the early 90s, and judging by this freestyle rap, their natural talent is for real. Method Man, U God, and Masta Killa all get their turn at the mic in this epic freestyle video.
Method Man's cred stems from from being a member of Wu-Tang Clan and a solo artist. This BET live freestyle proves why he's one of the best old school rappers. He is one of the most famous rappers for a reason, and that reason is clear when you hear him spit one of the best freestyle raps of all time. His persona gives his lyrics so much punch you'll be knocked out by the end of this video.
Method Man and Redman recently toured together, so it's only natural that they would be featured back-to-back. Like the other famous rappers on this list, Redman never skips a beat. His upbeat attitude shows just how much fun he's having, proving that you don't have to act mad to be seriously good at rapping.
Lil Wayne does this killer freestyle rap over rapper Jim Jones's original beat for "Reppin' Time." As you might expect of Lil Wayne, he goes big and never goes home. His freestyling is confident and dominating, which is why he is one of the most famous rappers of all time with one of the best freestyle raps of all time.
What can't we say about Kendrick? Ever since he showed up in the hip hop scene, he has made a name for himself as one of the most distinct, original artists in today's music industry. His latest album, DAMN., features multiple chart-topping singles, but it turns out he's not just good for recorded tracks. The rapper does not stumble—and basically doesn't breathe—throughout this whole freestyle.
Busta Rhymes is one of the most iconic rappers ever. He's a heavy-hitter who brings some serious heat. Once he gets going, it's almost impossible to slow him down. He knows he's a legend, and that's what makes this freestyle rap one of the best freestyle raps of all time.
About the Creator
Someone who struggled with depression and addiction as a youth, Glen Ryan is now a life coach who spends his time helping and healing others.
Reader insights
Be the first to share your insights about this piece.
Add your insights