Best New Hip Hop Songs That Are Bringing Back the 90s
As the pendulum swings, music styles that were popular a couple of decades ago come back into the spotlight. Check out some of the best new hip hop songs that are bringing back the 90s.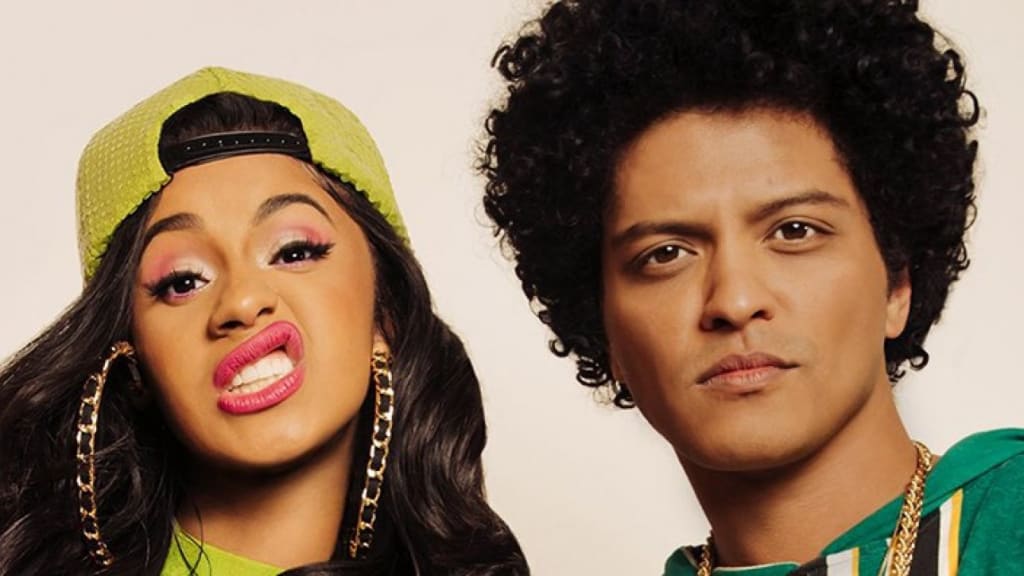 Many fans consider the 90s to be the golden age of rap music. Nas, Biggie, and the Wu-Tang Clan are just a few of the landmark voices from the decade that have had an undeniable effect on contemporary artists. In fact, we seem to be on the cusp of a 90s-style resurgence, with the best new hip hop songs throwing it back to the beloved era.
The return of N.E.R.D, a late 90s/early 2000s hip hop group comprised of the talents of Pharrell Williams, Chad Hugo, and Shay Haley, returned in 2017 with a hit single featuring Rihanna. "Lemon" took over the airwaves and quickly became one of Rihanna's standout guest spots.
What makes this song so noteworthy is its classic 90s rap posturing and simple beats. It is unlike anything we've seen from Rihanna, who usually takes a more melodic approach. The fact that such big artists made a successful hit single based on the characteristics of 90s rap might just mean this is the beginning of a shift in the hip hop scene.
Bruno Mars seems to do the time warp with every new single he puts out, but is it just a coincidence that his new track "Finesse" featuring Cardi B completely throws it back to the 90s just a few weeks after "Lemon" came out? From the music down to the fashion, the two artists are undeniably retro.
This music video looks like it came straight out of The Fresh Prince of Bel-Air. It is a total 180 from Cardi B's "Bodak Yellow," but based on fan reaction, it is still one of the best new hip hop songs to be released in 2018 so far. Couple this song's popularity with that of "Lemon" and it starts to look like a pattern: a return to the golden 90s era.
Upcoming Brooklyn-based rap artist Yalo fully admits that his style is an homage to 90s hip hop. In fact, he even did a cover of Smoothe Da Hustler and Trigga The Gambler's "Broken Language," telling The Rap Fest that he feels more young rappers should pay attention to the 90s greats.
"For a Night" gives modern listeners a glimpse into the kind of of slow tempo rap that was hugely popular 20 years ago. Like other tracks on this list, the beat is very bare-bones and makes the lyrics the main focal point.
Jay-Z's new album, 4:44, spent weeks at the number one spot on Billboard's Top 200 list, so it goes without saying that his are some of the best new hip hop songs out there. On his track, "The Story of O.J.," Jay-Z goes back to several eras in American history.
What's interesting about Jay-Z's return to 90s-style rap on this track is that Jay-Z himself was one of the biggest artists in the 90s rap game. He's not just throwing it back to his own past, though, but the racial history of the United States. The black and white music video references the racist cartoons of the 1920s, while his lyrical reference points to one of the biggest sources of racial controversy in the history of American pop culture—O.J.
Noname is one of the best underground female rappers around right now, and part of that has to do with her retro sound. Steeped in funk and 90s era rap, her music has a refreshing, down-to-earth quality.
For the past few years, mainstream hip hop has been about big-sounding, clean beats and egotistical posturing, but Noname takes a more minimalistic path that is reminiscent of previous generations of rap music.
Sorry, Nicki, but Remy Ma and Lil' Kim were rap queens first. Both female artists came to fame in the mid-90s/early 2000s, and they've reunited for one of the best new hip hop songs.
"Wake Me Up" embodies the gangsta rap that was championed in the 1990s. It's the total opposite of Noname's "Diddy Bop," but both find roots in the same decade. In this case, Remy Ma and Lil' Kim hit hard like they're in attack mode.
Master P is a legend of 90s rap. He founded the rap label No Limit Records, released over a dozen records of his own, and was one of the biggest influences in Southern hip hop.
Despite being such a historical rap figure, Master P is by no means a relic of the past. He came out with new music in 2017, blending his original 90s era style with modern rap tropes.
Joey Bada$$ put out some of best new hip hop songs that throw it back to the 90s with his 2017 record, All-AmeriKKKan Bada$$. If there is any doubt of whether or not this 90s hip hop resurgence is intentional or not, Joey Bada$$ successfully puts it to rest.
In 2015, he told TIME that he intended to bring back the golden age of hip hop and continue its tradition. His new record does what he set out to do, and reinforces the kind of real talk that was prevalent in 90s rap music.
Not only does his music throw it back, but his story is that of an OG hip hop artist. He wrote his 2017 record, You Only Live 2wice, from jail after he was indicted with sexual assault charges (of which he was later acquitted). The result was a quality album full of heart that is reminiscent of the voices of the 90s rap game.
This is one of the best new hip hop songs to throw it back to the 90s because it shows the wide range of approaches hip hop artists took during that decade. Something Foreign and ScHoolboy Q's modern blend of hip hop and R&B is soulful at the same time that it is something you can bob your head to.
90s hip hop beats drew from all types of music genres, from funk to jazz. "SiR" is a great example of a new take on that kind of sound.