Revisiting Jay-Z's '4:44': 'O.J.? Okay'
Here's the first part of my miniseries "Revisiting Jay-Z's '4:44.'" So sit, enjoy the binge reading.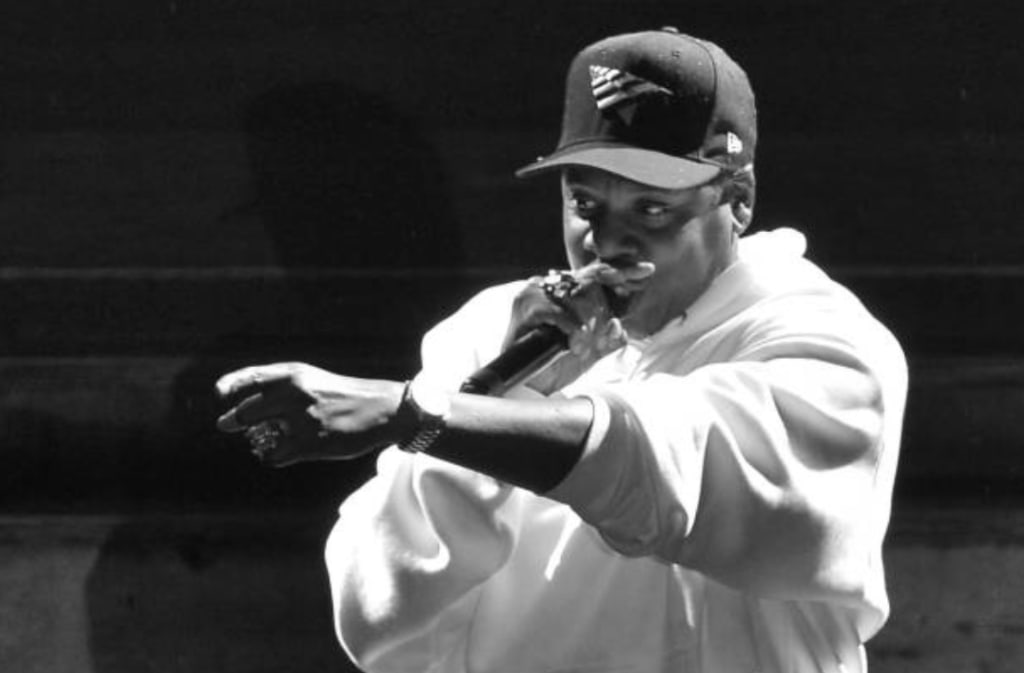 Jim Dyson | Getty Images
In classic Shawn Carter fashion, it has been almost four months since the release of his thirteenth studio album, 4:44, and we're still talking about it.
When I finished writing my review for the album, I felt like there was more to say. I had more to say. I'll admit, it was hard to move on to other albums. Losing out to Kendrick Lamar's DAMN. for BET's Best Rap Album, 4:44 is right behind it, in my opinion. So, what the hell, right? Here is some more unpacking of not just the album but also its visuals, as well as his enlightening interview with Rap Radar's Elliott Wilson and Brain "B.Dot" Miller.
"I had to really think about what I wanted to say on this album at the time. Think about what was the next thing I wanted to say, and I didn't just want to put out an album just to put out music—I wanted it to be important." —Jay Z (Rap Radar interview pt.1)
4:44 is filled with such dense subject matter and gems galore that I've made this a binge-worthy miniseries. This is the first piece of six, where I dive into "The Story of OJ," and use the Rap Radar interview for support. Click here to check out the rest of the series.
The first visual offering from the album is an animated one. It speaks to the culture of hip hop and Black excellence, and some major gems are dropped. It's inspired by many 1930s cartoons that dehumanized African Americans, one being Scrub Me Mama With A Boogie Beat. Black people were depicted as animals, lazy, halfwitted, thieves, savages—you get the gist. These cartoons were clearly the inspiration for Jay's visual and support the outlining message of the song.
"'The Story of O.J.' is about us moving forward. For us to move forward, we have to take a look back...[These are] real images—this was shot by Warner Bros. and not to single them out. These were shot by major studios. Like, these cartoons were on TV. This imagery of how we were presented was this, and I wanted to draw a thread between what's happening now. And it's still happening, it's just not as overt. When you look at TV, you don't see a fair equal representation of people of color. ... We haven't evolved pass race still, so, it's like, 'still nigga.'"—Jay Z (pt. 1)
The animated visual mimics those cartoons, filled with the stereotypical images of Uncle Toms, Mammies, jezebels, and savages. We also have drug dealers, drug addicts, and angels with gunshot wounds flying up from the neighborhoods. By mirroring these cartoons that were created almost 90 years ago, Jay-Z is further proving that the times have not changed.
The song has definitely stirred some controversy since its release. Well, the album as a whole has, and rightfully so; but it seems like Jay wasn't intending to. Like this bar right here: "You ever wonder why Jewish people own all the property in America?" The American Defamation League made a statement against the line. They took something that was actually a compliment, and teaching example for the current generation. The whole visual is an exaggeration, an extension of an old racist cartoon that picked on African Americans. So for the ADL to single out one line visually surrounded by exaggerated black stereotypes - I mean, come on.
"The point I'm trying to make is 'You guys did it right.' ... The people that got out after the war, they were here by themselves. They were forced to band together. Like someone tried to kill off their entire race. They had no choice but to ban together and they worked together. That working together helped them get a power base within their own community. I lived in Marcy, I seen when the Jewish community was built on Lee Avenue. I seen what was built by a small community of people working together. That's what I'm trying to tell our people. This is a real thing. This is what, 30 years? That's no time. I have an album that's 21 years old. That's no time. We can really do that, I've seen it happen. That's what I'm saying, we can build some shit together." —Jay Z (pt. 1)
"Y'all on the 'gram, holdin' money to your ear / There's a disconnect, we don't call that money over here"
From inside the boat surrounded by chained-up cartoonish slaves, to walking out on the boat with White, and perfectly-drawn, sailors saluting him, Jay is telling the young artists coming up in the game to be your own boss. We live in a time where the tools to make it are more readily available than ever. Why rely on big name platforms when we can create our own platform?
"Everyone has this reverence towards these things. I'm sure when we walked in and started Roc Nation, everyone looked and said 'Universal' or 'Def Jam,' like we built a brand, like it can happen. We are culture. Nothing moves without us. We just continue to give it away. It's cool, everyone can participate. Nike still works with Jordan. It's just the nature of our relationship has to change." —Jay Z (pt. 1)
The "money-phone" bar stirred quite the controversy, another misunderstanding, since he was just spitting gems. The game he's trying to share with the younger heads continues throughout the album, especially in "Family Feud," where he comments on the current state of hip hop and the Black community as a whole. It's about supporting each other, supporting Black-owned businesses, as well as supporting each other as artists. There's this divide from the veterans, the "old heads" in hip hop, and the new rappers arriving on the scene. The divide is more apparent than that of any other generation. There's definitely a line drawn in the sand and Jay is taking it upon himself to bridge that gap. He talks about his own struggle with being accepted by the rappers before him and his issues with accepting the new generation. But now, he's stepping forward to point out that this divide is killing the culture and killing the community. Put away your differences, because "nobody wins" until so.
Back to "OJ:" In Jay's opinion, these newer artists will find themselves in trouble with the government, and their career will cease to exist. The artists who continue to flaunt their money on the internet won't last forever in the game. So instead of flaunting your wealth, put it to good use: put it back in the community; put it back into a business that will not only support you, but also your family for years to come. Instead, this generation has been coming to the aid of these big-name platforms with nothing to show in return.
"I don't look down on anybody, anybody trying to feed their family. I salute you. But here are some of the things I've done wrong, here are some of the things I've gotten right. That, what you're doing, if that's the end goal—that ain't gon' work out. I know where that's gunna end. I've seen how that movie hundred times." —Jay Z (pt. 2)
That's the thing, no matter how clear the message, some people just don't get it. "OJ" stirs controversy when it should've just stirred conversations. They are not taking away the importance of the song or even understanding the message itself. Nonetheless, that is the reason why this album will live on forever. While it does resonate with most, it does not resonate with all—but it will. One day the same person who disregarded the advice given on 4:44 will look back like, "damn, that's what Jay-Z was talking about." And then the album's true intent—Jay's true intent—will settle in our culture, in our society.
Go ahead, check out the other installments available.
About the Creator
I'm a 20-something year old who's obsessed with music, and sometimes I write about it. I hope you enjoy my ramblings.
IG: @writtenbysade
@thelyricalfixpod
@checkit.openmic
Reader insights
Be the first to share your insights about this piece.
Add your insights