How to Pitch Your Music To Spotify Playlists in 2023
How to Pitch Your Music To Spotify Playlists in 2023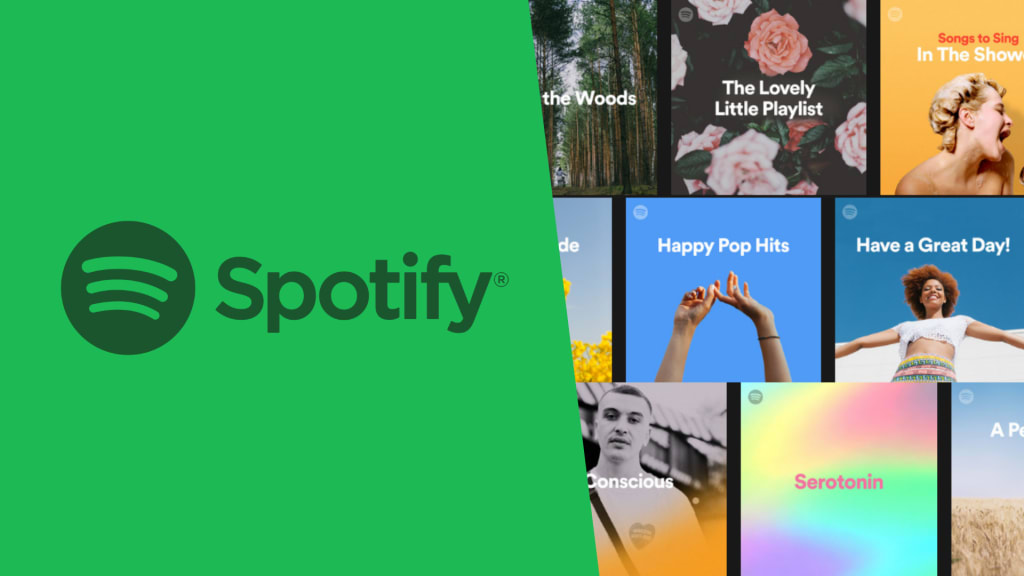 How to write a Spotify playlist pitch?
Writing a pitch that explains why you should be included in a Spotify curated playlist is likely to be the most difficult step in submitting a song for consideration. This advice from Music Business Guru will give you the upper hand.
You want your music to be included in one of Spotify's curated playlists whether you're a brand-new artist or have a strong fan following. You gain more reputation as an artist thanks to this, which also provides you a chance to impress your potential fans, obtain more streams, and make more money. It's challenging to get chosen and have your song included in that playlist. However the editors of Spotify will want to see you work hard and display your individuality. Writing a Spotify pitch is one of the crucial steps in the difficult process of pitching to Spotify editors. How to do it properly and improve your chances of being noticed are covered below.
What is a Spotify Pitch?
One of the steps you must take to submit your music to Spotify curators is to create a pitch. This is a quick description of the song you choose to pitch, meant to provide context and background knowledge to people who are considering your pitch. You have 500 characters to get your point through and deliver the intended message. You must choose your words carefully.
How to write Spotify pitch like a pro?
You need a strategy if you want to write a pitch that is appealing and memorable that will make readers pay careful attention to your music. We've made a list of the essential components of the ideal Spotify pitch and offered advice on how to smash each one.
Do your research
Before you begin writing, you should do your research and educate yourself as much as you can about being a Spotify playlist contributor. Find the perfect Spotify playlist for your chosen music by exploring several playlists.
This is crucial for two reasons: first, you must confirm that you are applying for the correct playlist; second, you must demonstrate to the editors that you are aware of the playlist's purpose.
Don't forget to check out the other selected artists, listen their music, and read their profiles. You'll know what to highlight in your pitch and how to connect it to the playlist you choose. Additionally, you'll demonstrate to the editors that you put in the necessary time, effort, and focus to get chosen, which is extremely important.
Tell the story
Every music has a background, right? You must, then, find a method to tell your tale while yet leaving a gap for the facts that will come next.
The right method to approach it is to consider what you want this song to express to the world. Select one key message, and in two to three sentences, explain it. Try to capture the spirit of the music so that you may attract readers to listen to it by giving the correct feelings and vibrations.
Describe your style
Your pitch should not only include information on the music, but also your creative process. Therefore, describe to the readers how you make music, your motivations, and the feelings you want to inspire through it. Mention how you fit in with the other featured artists and mention a few things you have in common with them.
Share your journey
How did this track get started? What was the creative procedure like? Why did you decide to do it? Give your comments in order to provide context and depth.
Share your background
Explain that you are an artist and make an effort to establish credibility. List some of your earlier achievements or collaborations with well-known Spotify artists. You also must include a story about yourself. In the pitch, you should also be able to express your individuality and originality.
Check your accuracy
Last but not least, you don't want to send a pitch that isn't professional or has any type of error. Therefore, review and modify various times to make sure they are totally eliminated. Look out for things such as grammar errors, typos, poor vocabulary and sentences that are hard to read.
Final thoughts
Writing a pitch that explains why you should be included in a Spotify editorial playlist is likely to be the most difficult step in submitting a song for consideration. However, even if this is your first time applying, you'll find it simple to accomplish with the aid of our advice and effort. So, make advantage of our advice and go to work on your pitch right now!
How to Pitch Your Music To Spotify Playlists in 2023
Check out our Spotify Playlist section on our website which includes many playlists and curators contact details.
https://musicbusinessguru.co.uk/spotify-playlists-3
Check out our website with the biggest online music business contact database that includes music blogs, artist booking agencies, music festivals, radio stations, record labels, Spotify playlists, music online magazines and much more.
https://musicbusinessguru.co.uk/music-biz-encyclopedia
We offer comprehensive artist development services that are suitable for artists at any stage of their career.
https://musicbusinessguru.co.uk/services
Mike Dacombe
musicbusinessguru.co.uk
Reader insights
Be the first to share your insights about this piece.
Add your insights