Forgotten 60s Rock Bands
Some forgotten 60s rock bands really deserve more love than we've given them.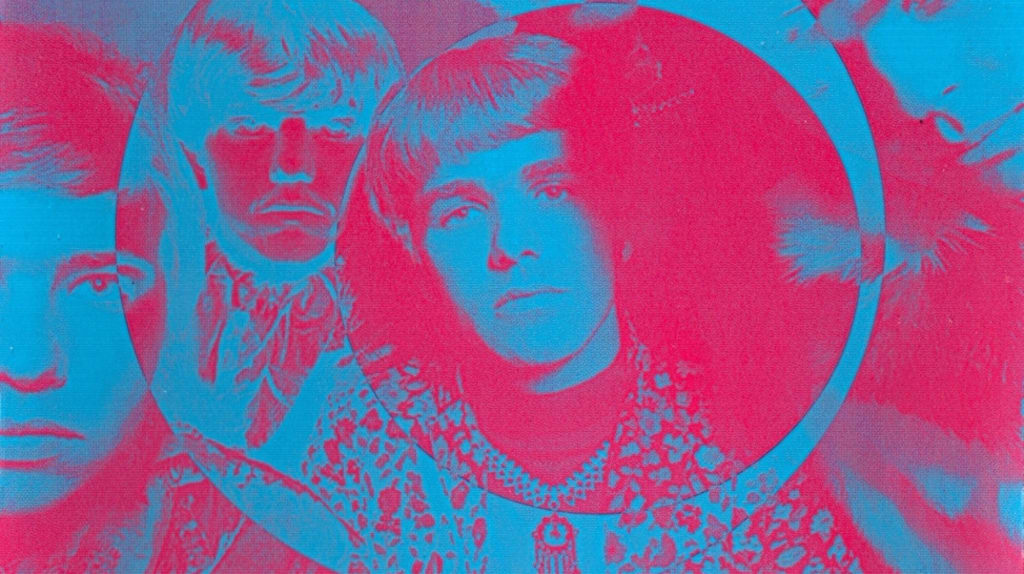 The 1960s has brought about some of the best music in human history. It was this era that brought famous acts like the Beatles, The Who, The Rolling Stones, and even The Supremes. It's hard not to find a music aficionado who really, truly savors the kind of great musical talent that the 60s brought about.
That being said, there are a lot of superb 60s bands that, for one reason or another, didn't end up being remembered. Though they delivered hits along with other favorites at the time, these forgotten 60s rock bands definitely are worth a listen today.
One of the earlier rock bands to hit the 60s was a group known as Nero and the Gladiators. This instrumental rock band had no lyrics whatsoever, but did have two hits in the UK—"In the Hall of the Mountain King," and "Entry of the Gladiators."
Their music was hypnotic, at times dark, but always with a very groovy surfer vibe. If you love psychobilly music mixed with surf beats, then you probably have Nero and the Gladiators to thank for being one of the oldest, most exemplary bands that made that vibe work.
Despite being one of the more forgotten 60s rock bands to come out of Britain, the band stayed active for about 56 years, ending their career in 2006. Though they were obscure during the later years, they still had a core fanbase that really loved their work.
If you love digging through bins filled with records at your local vinyl store, then chances are that you have probably flipped through at least one or two albums from Gentle Soul.
This band had an amazing knack for bringing out the full peace-loving ambiance of the flower children. Harmony-heavy vocals with easy-to-remember lyrics, beautifully dreamy guitar chords, and a refreshing retro vibe is what makes them such a great band to listen to.
On a whole, Gentle Soul brings out psychedelic soft rock in a way that only a true 60s band could. This band is so obscure that they can't even be found on Spotify, making them one of the most woefully forgotten 60s rock bands out there.
Thankfully, we were able to find a track on YouTube...
The Marmalade, one of the many great-yet-forgotten 60s rock bands is beyond us. Their music is incredibly similar to the earlier works of the Beatles, with just a slightly more psychedelic twist to their guitar and bass riffs.
Simply put, if you like the Beatles, you'll definitely see a lot of resemblance in The Marmalade's songs—especially when it comes to their lyrics. In many ways, discovering The Marmalade's music is like finding a brand new set of Beatles records that have never been released to the masses.
During the 60s, they were known for making quite a few hits, including one that was a cover of the Beatles' "Ob-la-di, Ob-la-da." Despite the hits they had, it seems like they often spent time in the Beatles' shadows, which ultimately caused them to become an obscure band today.
Not to be confused with Spikedrivers, The Spike Drivers is one of those bands that is classically, unabashedly 60s in style. Like many of the rock groups on this list, there's a lot of surfer rock influences and quite a bit of deep psychedelic undertones to their music. When you add those very fun elements to their catchy, easy-to-sing to lyrics, you get a great band.
Despite having had some minor hits, the music they produced never really caught on enough to get an imprint on public memory. As a result, they are one of the better forgotten 60s rock bands out there. Unfortunately, because they have become so obscure, they don't even have a Spotify for their music.
The Turtles wasn't one of the completely forgotten 60s rock bands on this list, but at the same time, people really don't know the band by name these days.
You've probably heard their most famous song, "Happy Together," which has been used by television shows, movies, as well as commercials because it's such a cheerful, catchy, and easy-to-enjoy song.
That being said, The Turtles had a lot more great songs than just "Happy Together." They also had "Elenore," and "She'd Rather Be With Me." Almost all of their music is incredibly cheerful and gives you the feeling of being in the middle of the boardwalk during the summer.
That being said, they weren't one-trick ponies by any means. The Turtles also had one song, "Buzzsaw," that uses deeper base riffs to really bring out a surprisingly groovy, almost disorienting ambiance in its track.
Old fashioned yet timeless, The Turtles are still definitely worth a listen after all these years.
Deep psychedelic rock band fans will adore The Electric Prunes, and to a point, one of their greatest songs is still somewhat recognized in the public mind. This is the band that wrote "I Had Too Much To Dream (Last Night)," and when you actually hear their performance of it, it's better than any of the covers that followed suit.
This band is able to mix pop kicks with surprisingly tense guitar moves and vocals deeply reminiscent of The Kinks. The fuzzy, almost muffled guitars give their tunes a very dreamlike vibe, which works perfectly with their sound.
Though they may now be in a large sea of forgotten 60s rocks bands, they're not totally forgotten and they do still have a following in the psychedelic world.
The Electric Prunes actually got together again in 1999, and are now still occasionally throwing concerts and recording tracks again.
Bubble Puppy is one of the few forgotten bands that really had a surprisingly heavy sound for its time. Deeply psychedelic yet surprisingly similar to punk rock at the time, Bubble Puppy may have fallen to the wayside because it was just a bit too much ahead of its time.
Overall, Bubble Puppy is really different from most other bands in its genre and time. Yes, they still had the classic airy 60s-style psychedelic vocals, but it's hard to ignore their guitar-heavy sound, their awesome beat buildups, and the unique style they have.
Sometimes they sound like progressive rock, other times they sound like they're starting to be punk rock, and even more often, it's just plain ol' rock in the best sense of the word.
We can't hate, and it's sad that so few people recognize this obscure band's talent today. With hope, this will be one of the handful of forgotten 60s rock bands that can get the love they deserve later on.
Bonzo Dog Doo-Dah Band was a group that was partly invented by Monty Python member Neil Innes and was focused on delivering a little bit of goofy weirdness, surrealism, and psychedelic to the rock scene of the sixties.
Despite the fact that it actually had a major celebrity collaborate on it, and despite the great reviews their albums had gotten on magazines like Rolling Stone, Bonzo Dog Doo-Dah Band ended up becoming one of the many now-forgotten bands that actually had a lasting impression on pop culture.
You might be wondering what their contribution was. The group wrote a song called "Death-Cab For Cutie," which was later performed on the Beatles' Magical Mystery Tour. The song became a smash hit, but sadly, it faded into obscurity years later.
What's strange about Bonzo is that they might be one of the forgotten 60s rock bands on this list, but that they still have a visible impact on rock today. Most notably, one indie band ended up being so inspired by a Bonzo song that they named themselves after the song—and yes, that band is Death Cab for Cutie.
This is one of the few bands on this list that isn't from the UK or from America—but they actually still managed to have hit albums in both countries. The band, Os Mutantes, is from Brazil, and you can definitely tell their South American influences when you listen to their music.
Deep tropical beats, a-little-bit-of-crazy choruses, and an overall bouncy sound makes their music incredibly catchy and lovable regardless of where you're from.
While many of the forgotten 60s rock bands on this list tend to be a bit globally obscure, Os Mutantes still is relatively popular in Brazil. That's a good thing since they're still touring, still recording, and still killing it after all these years.
One of the earlier forgotten 60s rock bands that deserves a little bit more appreciation is Dion—also known as the one-man band of Dion Francis DiMucci.
His music career, which spanned the late 50s to today, has had a number of major hits that are still regularly recognized by audiences today. During the 60s, he was known as a pop-rock singer that made danceable songs with catchy guitar melodies.
That being said, his genre varies depending on what decade he's performing in. His most popular song of the sixties era, "Runaround Sue," is straight bebop, rock, and bubblegum pop. But, later on, his music gets bluesier, jazzier, and way more soulful...and he later just became a blues singer.
Fans who love feeling a more heartfelt side of mainstream pop and rock will love the work that he did in the 60s. It's impressively raw, especially by today's standards.
About the Creator
Ossiana Tepfenhart is a writer based out of New Jersey. This is her work account. She loves gifts and tips, so if you like something, tip her!
Reader insights
Be the first to share your insights about this piece.
Add your insights