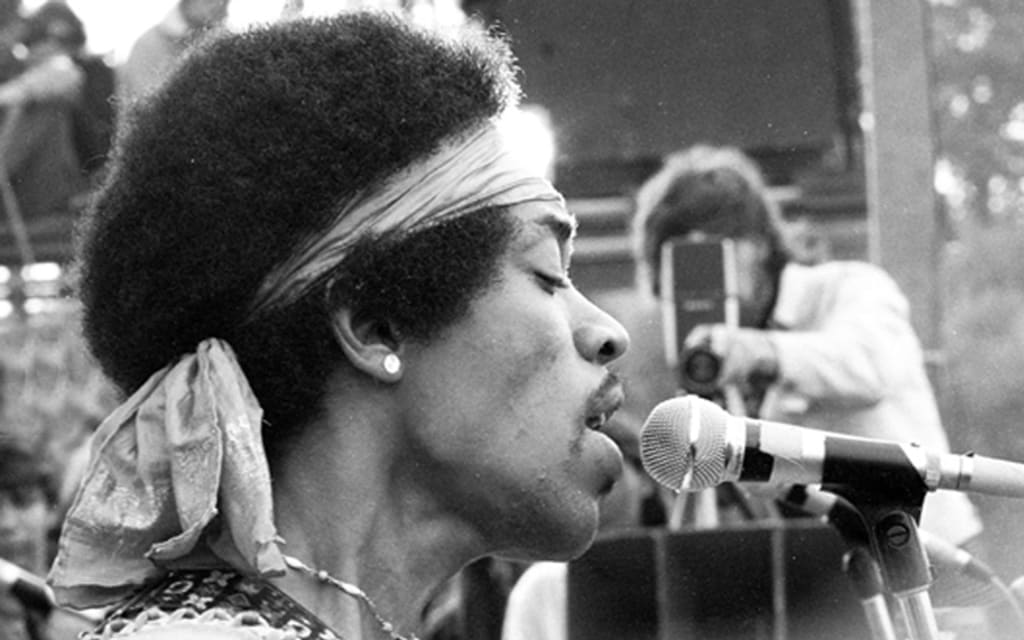 One of the biggest debates that rages around the world is over the most iconic rock concerts in history. Everyone has their own favorites, and they are of course influenced by each individual's favorite band and musical tastes. However there are a number of concerts that, despite personal preferences, most people agree are a show they would have loved to be at.
Grateful Dead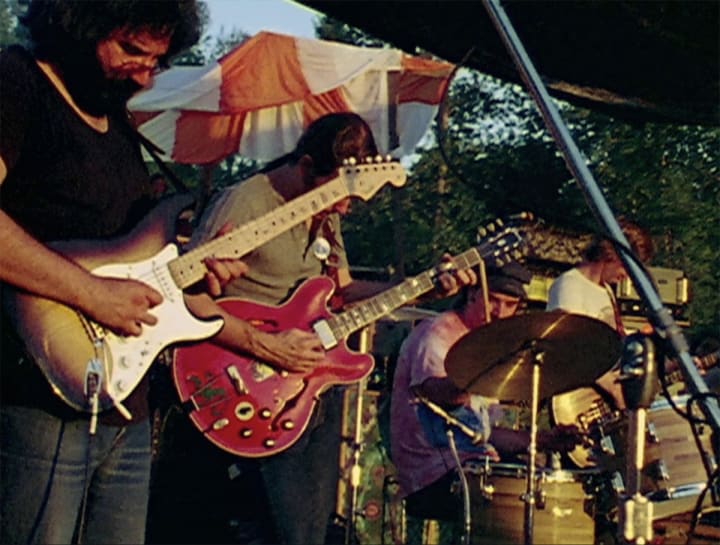 Old Renaissance Faire Grounds, Veneta, OR – Aug 27, 1972
The Grateful Dead could be a list of iconic rock concerts by themselves. Known as "the hardest working band in show business" for a reason, the Grateful Dead toured so frequently and widely that there are hundreds of amazing shows to choose from. However their August 27 show in Veneta, OR stands out as one of the best ever. The day was brutally hot but the band played on. The show went for three sets, the third featuring a tripped out Darkstar. This performance also included one of the more legendary "China Cat Sunflower" into "I Know You Rider" cuts that the they ever performed. All in all, it is clearly one of the most iconic rock concerts ever.
Rolling Stones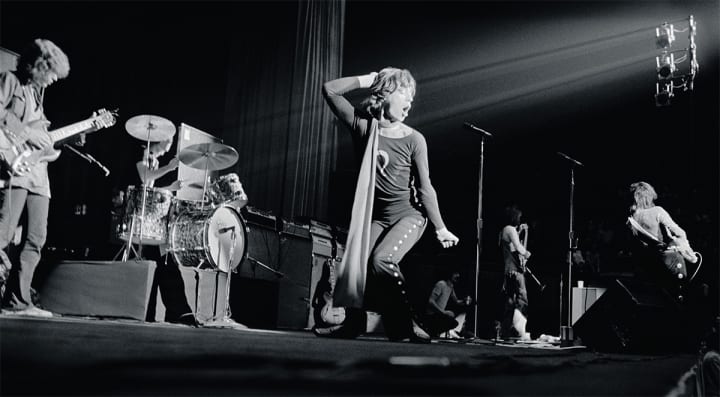 Altamont Speedway, CA – Dec 6, 1969
The Rolling Stones have been touring for longer than many of their fans have been alive, so they are bound to have a couple gems in their past. However none of those gems shines as brightly as their performance at the Altamont Speedway. Famous not only for its music, but also for the security choices that the Rolling Stones made. Specifically they hired the Hell's Angel's biker gang to act as security, and unfortunately a member of the crowd was stabbed to death. The show also featured amazing performances from groups like Jefferson Airplane, but it will forever be associated with the Rolling Stones and the unfortunate tragedy.
Jimi Hendrix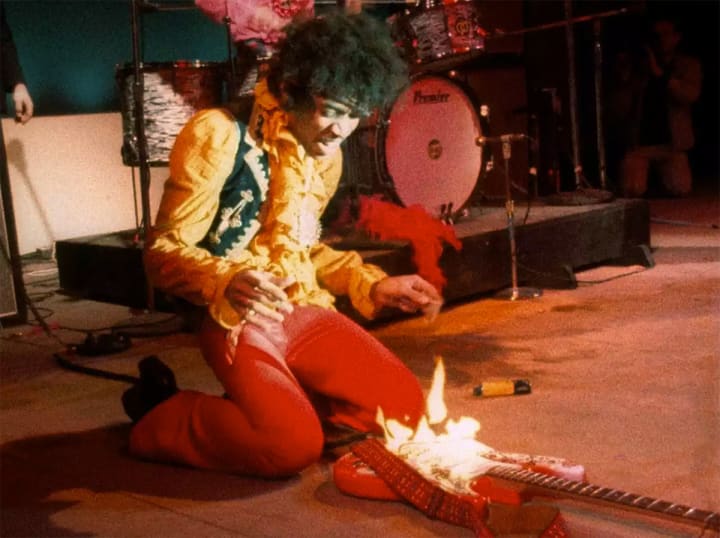 Monterey Pop Festival, Monterey, CA – June 18, 1967
When The Jimi Hendrix Experience took the stage for the Monterey Pop festival, he was just starting to gain recognition as a prodigious guitar talent. He would go on to reshape the entire landscape of musical culture, introducing a number of sonic techniques such as feedback and distortion. Previously these were flaws to be eliminated, but Jimi took them to the next level. This was also the point in time where Jimi gained notoriety for his unique and high energy performances, particularly setting his guitar on fire before destroying it on the stage. The crowd went wild and the rest is rock history.
US Festival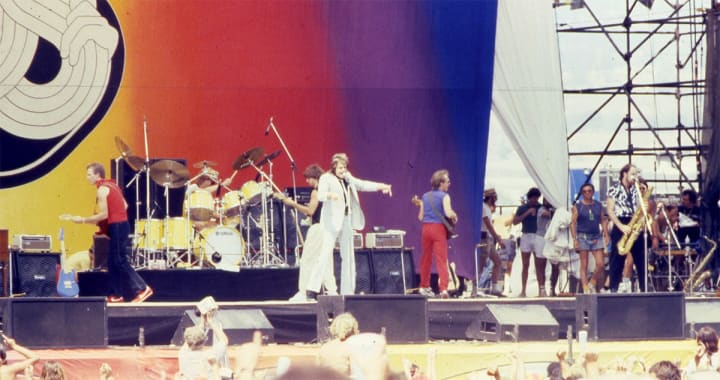 San Bernardino, CA – Sept 3 - 5, 1982
Held by Steve Wozniack, at the time an executive at Apple, at an open air venue he had created in San Bernardino, California, the concert showed the increasingly involved relationship between computers, technology, and music. He hired classic rock performers as well as some of the most cutting edge bands of the day, including The Talking Heads. As a result hundreds of thousands of people were in attendance for the show, which became a legendary success musically. Financially, however, it was a bit of a disaster. The US Festival and another performance produced by Mr. Wozniack wound up costing him in the neighborhood of $20 million.
Freddie Mercury Tribute Show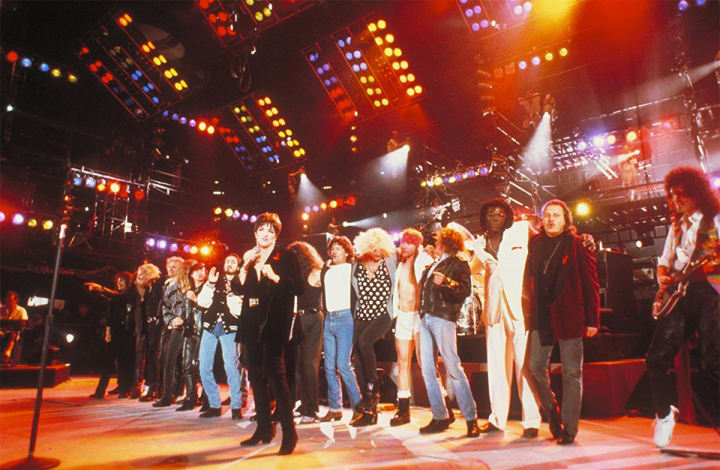 Wembley Stadium, London, England – April 20, 1992
Freddie Mercury is a legend in the rock music world. He was known for his astounding range, perfect pitch, and rock mentality. He died of AIDS on Nov. 24, 1991, and this concert was put together to be a tribute to his life and contributions to rock music. It featured a number of the biggest bands at the time, including Guns N' Roses and U2. The remaining members of Queen were also in attendance and the cast of individuals on stage was constantly shifting, producing unique line-ups that are not likely to be seen again. It was a show that Freddie Mercury would have loved and is easily one of the most iconic rock concerts ever.
Simon and Garfunkel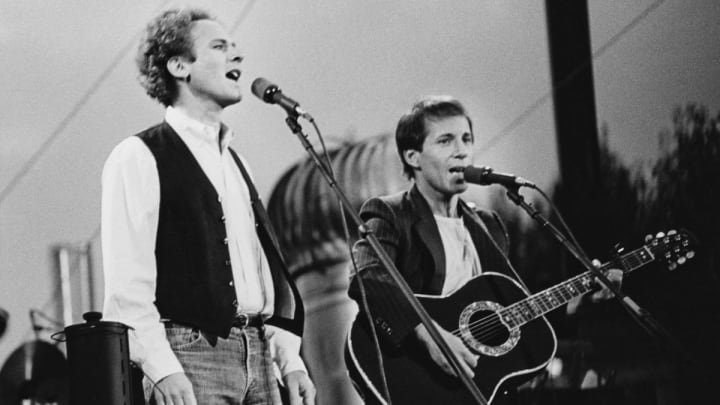 Central Park, NY – Sept 19, 1981
Simon and Garfunkel have a long and storied history. Maybe the greatest duo in the history of music that absolutely hated each other, they reunited after a nasty and public split to do a show in Central Park on Sept 19, 1981. The concert was a huge success financially and critically, but it could not save Simon and Garfunkel's relationship. It was a straight list of hit song after hit song and was one of the biggest and best selling live albums ever recorded. The duo performed their best loved songs including "Mrs. Robinson" and "Me and Julio Down By The School Yard." Although their fans will forever wonder what could have been if Simon and Garfunkel had worked it out, this concert will stand as a testament to the power they had together.
Frampton Comes Alive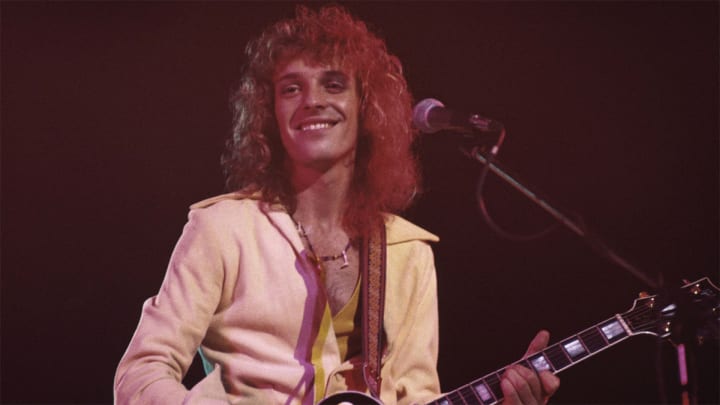 Marin Civic Center, San Francisco, CA – June 13 - 14, 1975
Peter Frampton was a respected musician but had not achieved a huge amount of commercial success when he performed his legendary two day run at the Marin Civic Center. Frampton's vocals and innovative guitar techniques helped to make this a popular recording. So popular, in fact, that to this day it is the biggest selling live album in history, with almost 16 million copies purchased around the world. His song "Feel Like We Do" helped pave the way for the successful introduction of more advanced technology into the rock world, and, as a result, belongs on any list of the most iconic rock concerts ever.
Pink Floyd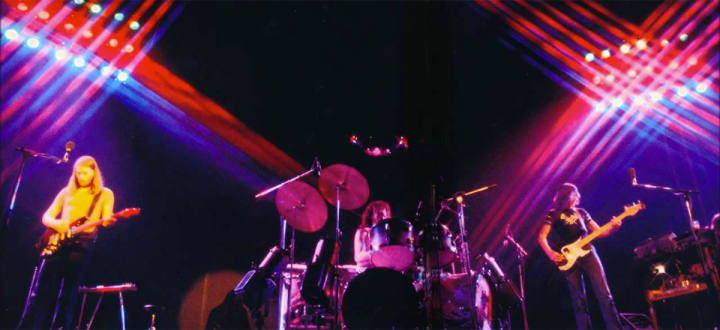 The Wall Tour – Feb 1980 - June 1981
It is impossible to talk about memorable rock concerts and not bring up Pink Floyd. The band has been known for their impressive stage shows, lights, lasers, props, and effects from all their shows, but the run while they were performing The Wall is the stuff of legend. The production featured a number of different animatronics, props, stage effects, and, not infrequently, unplanned fires. Many today still reference these shows as the most powerful performances that they've ever seen, and it's easy to see why that is the case.
Woodstock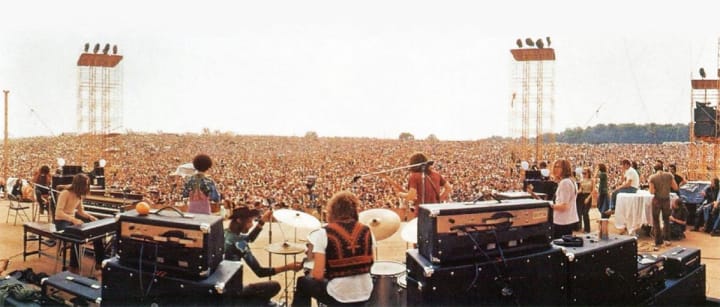 Woodstock, NY – Aug 15 - 18, 1969
Everyone had to suspect that Woodstock would appear at the top of this list, and if you didn't then welcome to Earth, we hope you're enjoying your first time here! Woodstock is easily one of the most iconic rock concerts ever. This show featured performances from the biggest names of the generation: The Grateful Dead, Jimi Hendrix, Sly and the Family Stone, Jefferson Airplane, Janis Joplin, Crosby, Stills, and Nash, Santana, The Who, and many, many others. Everyone has their own particular favorite, but two of the most legendary include Joe Crocker's rendition of "With a Little Help From My Friends" and Jimi Hendrix's paradigm shifting performance of "The Star Spangled Banner."
There have been many classic rock concerts, and it is hard to make a list of the most iconic rock concerts ever without leaving someone important off the list. However, the range of performances and the cultural significance of these acts serve to show that they certainly belong on any list of rock concerts you want to make.
About the Creator
Loyal Deadhead. Teaches guitar teacher at the Music Den. Just trying to give the world a little more to jam to.
Reader insights
Be the first to share your insights about this piece.
Add your insights