A Gen-Xer Speaks about Music
What is coming back; what is lost for good
It started in a hallway.
I was teaching a session one semester at a college. My students, when not passively absorbed by their cellphones and laptops, tried to be studious. One student in particular was often picking my brain about assignments and material that needed be completed for the course. He was a young man running his own business, and happily continuing his education both in class and outside of those bare walls.
I think that's why we had the conversation.
'Sir, I envy you.'
We had been discussing another assignment, so his comment hit me out of nowhere.
'I'm sorry?'
'I envy you.'
I really needed more.
'Why would you envy me?'
His smile continued to grow.
'You grew up in the eighties!'
Now I really needed more.
'I need more.'
And then he said it.
'You grew up when music mattered!'
*
Oh, dear...
What did I tell that kid? Honestly, I don't remember all of it. I know that I mentioned going to parties with my Public Enemy albums, and being very popular with the white kids (my relatives all wanted to hear the Fat Boys). I know that I mentioned punk and the real indie scene where you could hardly find certain records that are now widely available online (seeing every Black Flag record available on Apple Music still gives me a weird feeling). And the final ugly truth that I did not share with him was this: we often felt the same way about the Boomers and their noises (some of us were actually smart enough to listen to what was part of our generation, but still...).
I have thought more and more about that conversation over the last few years. My record collection is not limited to that potent decade; it is full of music from beyond those years, covering many noises in all genres. And yes, I occasionally do buy a CD. Some bands have realized that there are many of us who did not toss out our stereos and collections for the vicissitudes of Spotify and other online platforms. My friends have larger collections of vinyl than anyone I have ever known or met from years back. There is love out there for music.
But that kid got me thinking...
And so did one other thing I experienced recently.
Online, along with a lot of the reaction videos I enjoy, I have been devoted to watching a lot of historical reviews and discussions on different musical eras. I found one that I really enjoyed: Punk Britannia! Divided into three parts, it covers pre-, post- and the glorious years of England's last great contribution to rock and roll.
Okay, not a fair comment, but it does feel that way after watching the videos.
Now, what got to me was not just the great analysis of the different bands and sounds that developed over a very brief period of time (less than a decade is covered). What got to me were three comments I discovered under one video (the heady 1976 - 1978 period). All quirks of spelling and punctuation included.
First quote:
We need another music revolution like this when this pandemic is over.
Second quote:
We need this type of musical revolt - except no sign up to the label and all self publish P.S. The Ramones did it first.
Third quote:
Punk was about as offensive as possible to adults push boundaries. Now the kids are the ones that are constantly offended. Punk is dead.
I have to respond to all three with some quiet common sense.
To the first writer: we do not have to wait for a pandemic to be over to become revolutionary. Music could have been heard far and wide online by anyone bored enough and angry enough to make it. Why should things be on a time line?
To the second writer: no label can really afford to sign up anyone, anyway. No one is buying records anymore (remember: vinyl collectors are a niche market, not the mainstream). And the Ramones did sign up to a label when they got the chance (how else would they have reached such a large market and seen their t-shirts worn by people who never bought one of their albums?).
And to the last writer: yes, I agree. It is very hard to see how a generation that cannot look up from their phones for five minutes and worries continually about safe spaces, woke language, cancel culture, and trigger warnings could possibly create music or art that will push those boundaries and annoy the ones who need to be annoyed...but give them time. There is a hunger out there for music and art that speaks directly to those who have not been heard. It will arrive in its own time...and we may hate it.
There is one final quote that I would like to cite here:
The most punk rock thing now would be to wear a t-shirt that says, 'I Hate The Sex Pistols.' Offend the offenders, and then maybe something big like this can happen again.
And who wrote that?
Gentle reader, it was me.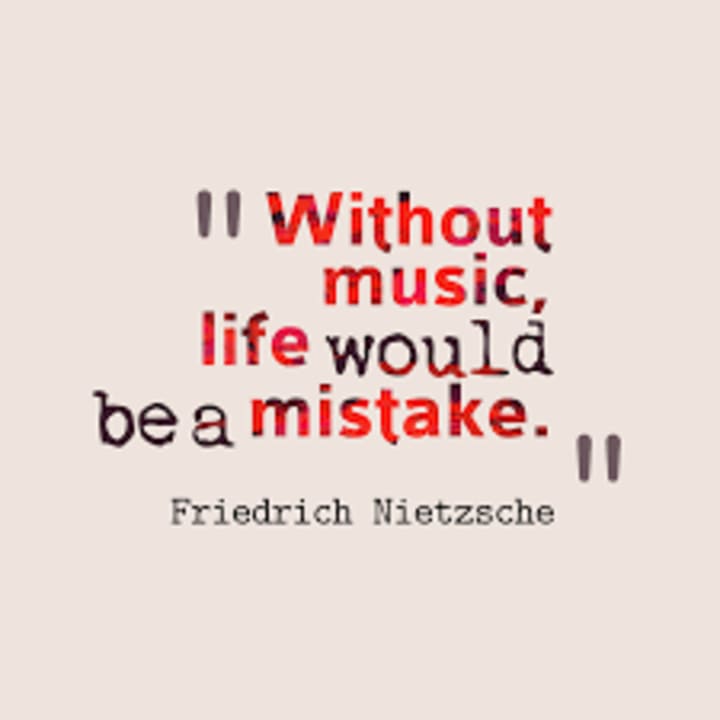 Thank you for reading!
If you liked this, you can add your Insights, Comment, leave a Heart, Tip, Pledge, or Subscribe. I will appreciate any support you have shown for my work.
You can find more poems, stories, and articles by Kendall Defoe on my Vocal profile. I complain, argue, provoke and create...just like everybody else.
Give it a look...
Reader insights
Outstanding
Excellent work. Looking forward to reading more!
Top insights
Easy to read and follow

Well-structured & engaging content

Expert insights and opinions

Arguments were carefully researched and presented

Compelling and original writing

Creative use of language & vocab
Eye opening

Niche topic & fresh perspectives

Heartfelt and relatable

The story invoked strong personal emotions

On-point and relevant

Writing reflected the title & theme
Add your insights