Six Best Places to Visit in Tasmania
Tasmania is probably the most popular place to visit when traveling to Australia.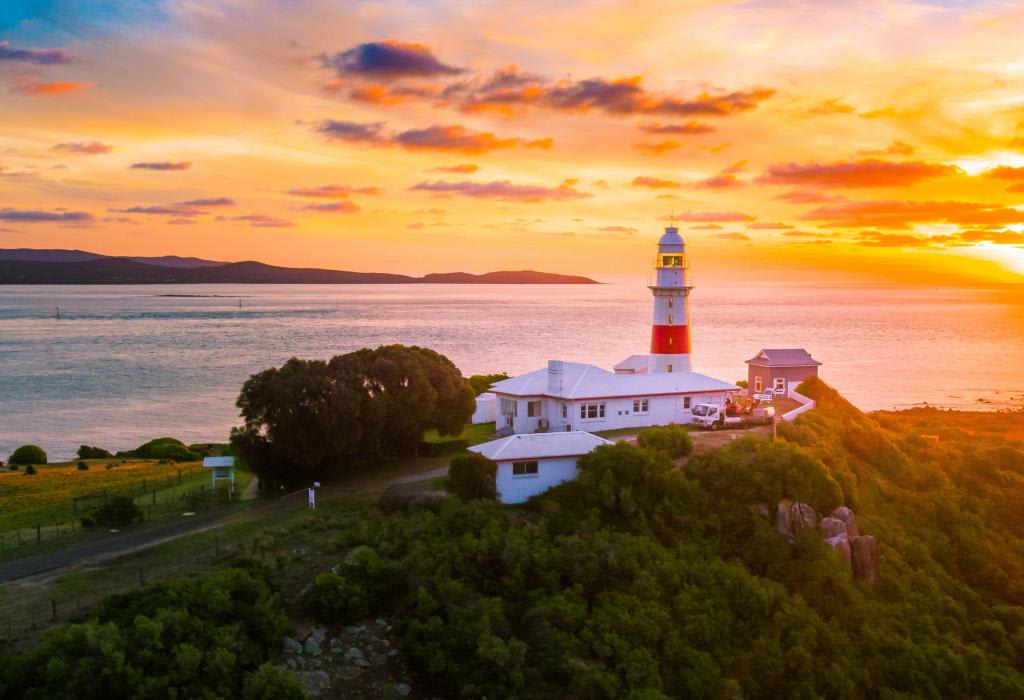 Besides Sydney, Tasmania is probably the most popular place to visit when traveling to Australia. It is the region of gorgeous sights and unique landscapes full of waterfalls, forests, and wildlife. Tasmanian Island offers all sorts of activities from hiking to whale watching, as well as locally produced wine and food.
If you find yourself in the area, make sure to check these six best places to visit in Tasmania and take home an abundance of memorable moments and landmarks.
Freycinet Peninsula
The Freycinet Peninsula is full of ideal areas for hiking, camping, and swimming, so people like to come here and unwind from their daily life. Wineglass Bay is the most famous landmark here and you can easily see it from the top of Mt. Amos, after a moderately difficult hike. The Hazard Mountains look otherworldly just before the sunset because of their pink granite peaks, which stand above the Wineglass Bay.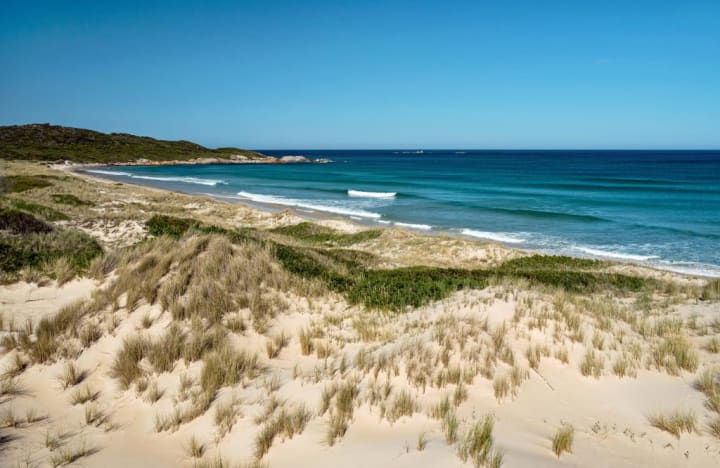 Maria Island
Maria Island is a historical place which used to be a convict settlement which is now only ruins surrounded by magnificent nature. Fossil Cliffs in the north are made of millions of years old shells, while Painted Cliffs rise in the south from Darlington. Wombats run freely in the valleys and you can especially see them in the dawn or at dusk, and even get a chance to come close to one.
Besides wombats, Tasmanian devils and kangaroos also live here, as well as many bird species, which attract ornithologists from all over the world. Beaches here are beautiful and you will easily find an accommodation to spend the night and explore the area some more tomorrow.
Lavender Estate
You simply can't come to Tasmania between December and February and not visit Bridestowe Lavender Estate. This is when the lavender is in full bloom and its purple color dominates the area, making you believe that you were in Provence. Another attraction here is purple ice cream which both adults and children like, which you can eat while enjoying the view over mountainous landscape surrounding the area.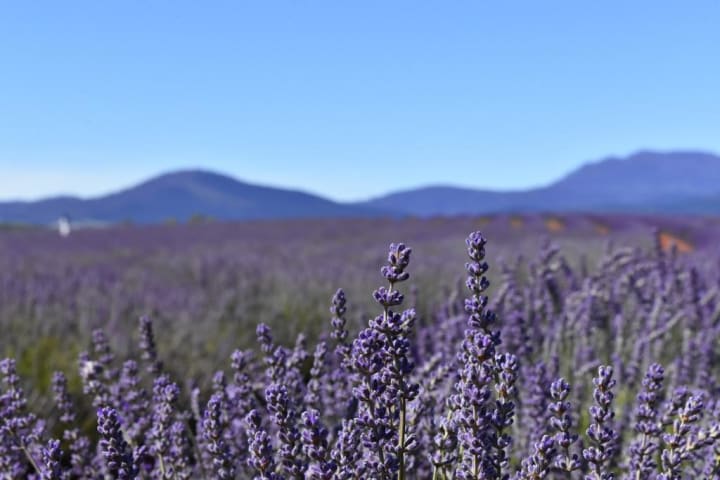 Hobart
Hobart is the capital of Tasmania, attracting most of the tourists due to its urban and rural elements. One of the traditions when in Hobart is to feed the fish at Salmon Ponds, which is near the Museum of Trout Fishing in Plenty. Salamanca Market is opened every Saturday and you will find here many locally grown produces and handcrafts by local artists.
The best seafood is at one of the restaurants on Hobart's waterfront, which is full of boats and fish shops with quite the picturesque marine setting. The architecture here is colonial and you will notice cottages and mansions all over the town. River Derwent runs through the town while Mount Wellington stands tall above it, giving Hobart its peaceful charm.
Tasman National Park
A magnificent region full of forests and rock formations is what makes Tasman National Park attractive to all sorts of visitors—from hikers to nature lovers. Many come to go on the 3 Capes Walk, which is a 28.5 miles long trail with a limited number of up to 48 hikers on a daily basis. Tasmania's Totem Pole and the Candlestick stand tall at Cape Hauy and attract many rock climbers who want to show off their skill.
Besides hiking and rock climbing, hang gliding is one of the popular activities here since it offers a great view of the whole area. Little penguins nest on the shores, but since you can't come too close to them you will need to use the binoculars to watch them. The park also has an Important Bird Area, which is a protected land where endangered species, like Swift Parrot and Wedge-tailed Eagle, live.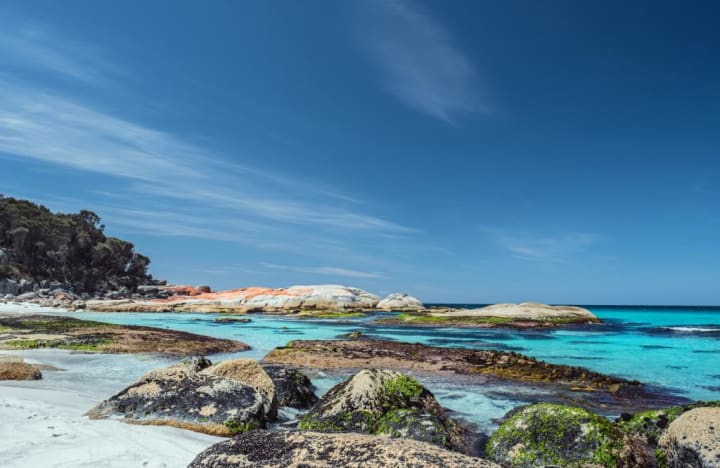 Bay of Fires
Bay of Fires is a coastal area famous for its orange rock formations on pearly beaches, looking stunningly fiery against the blue sea. Besides orange rocks, this is where you will find many secluded beaches like a protected sand dune Round Hill, Jeanneret Beach, and Sloop Reef. People love to come here to camp and fish since it's a peaceful and perfect weekend getaway.
Snorkeling is also popular here because of diverse marine life, but visitors also come to kayak and sail because of the calm waters. Part of the bay belongs to the Mount William National Park and you will also see some of the wildlife there, like Tasmanian devil, kangaroos, and wombats.
Finally
Australia has many regions that you should see and Tasmania is definitely one of them. While it is not an overly large area to cover, it has many interesting sights, so you should start with these best places to visit in Tasmania first. And if you still have time left, you will certainly find more landscapes to discover and attractions to see.