56 Korean Beauty Products You Need to Try
Korean beauty products are amazing, and involve formulas that are years ahead of American products. A huge fan of K-beauty gives you their best picks.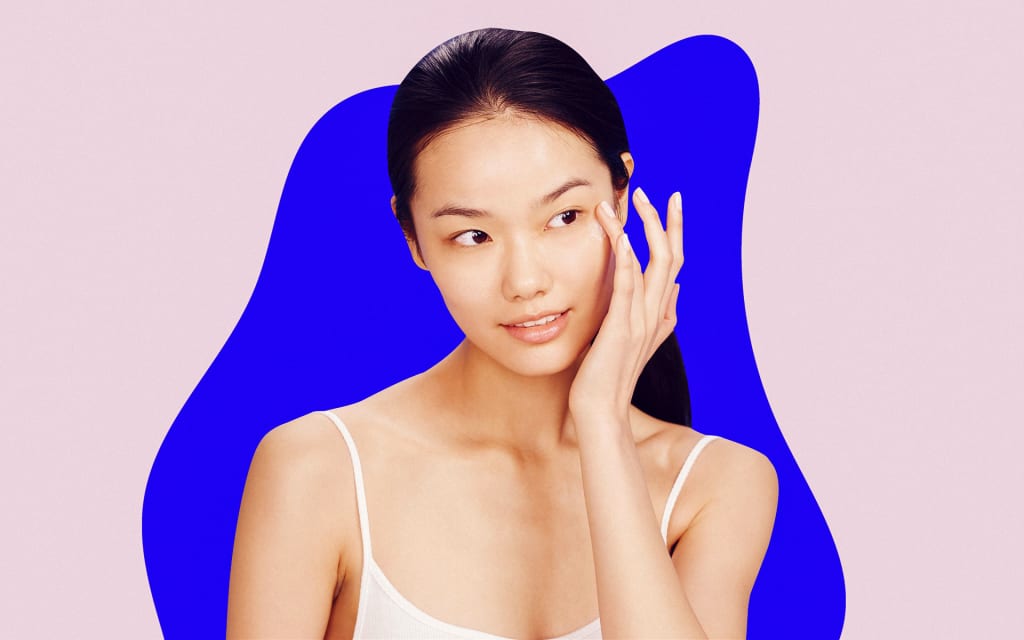 Korean beauty products are taking the world by storm, and as someone who has been using them for well over half a decade, I'm not the least bit surprised. K-beauty, as it's known, is a makeup movement that's falling in love with the amazing skin care, personal health, and beauty products being sold in Asia.
Since I made the switch to Korean products, I've noticed that I have better skin and an overall easier makeup routine. Speaking as a massive K-beauty fan, these are the best Korean beauty products you need to try — if you want to look amazing, that is.
Before we really get into the cool Korean beauty products, let's make sure that your face is the best canvas it can be. Cosrx is a Korean brand that's known for top-of-the-line skin care — and these acne patches are an example of that in action.
All you need to do is wear this patch over a pimple for the night, and you'll wake up with a clearer face. Using these patches also helps heal blemishes and pockmarks faster, so they're a must-have for just about anyone who still gets breakouts.
Once again, this is more of a Korean skin care product than it is a makeup item, but it's worth every penny. Julep is known as one of the top makers of quality Korean beauty products, and regularly gets media attention for their impeccable skincare lines.
If you want a smooth face, this hydrating overnight mask will definitely do the trick. Better still, it works well with all skin types — so you don't have to worry about irritation with this item.
Etude House might sound French, but make no mistake about it — it's a K-beauty line, through and through. Known for being very "kawaii" in design, Etude House's biggest claim to fame is their high quality BB creams, cheek tints, and ulzzang-approved makeup palettes.
Their Darling Water Tint is a dual-purpose beauty product. A little dab on the cheeks will give you a demure blush. To get a dual-shade gradient on your lips, just dab a little bit on your the center of your bottom lip. The end effect is a doll-like blush and lip tint that looks adorable no matter your age.
Plenty of Korean beauty products exist on the market to help women get more substantial eyebrows, with Clio being one of the most popular brands. Simply put, this multi-use tool helps fill in brows and darken the eyebrow hair that you have.
Oh, and it also can double as mascara in a pinch if you need it to. Overall, it's a great tool to have.
Beauty Water is Korea's version of micellar water, but the truth is that it's beyond compare. This isn't just a makeup remover and facial cleanser. It's also a moisturizer and toner — and also works as a makeup prep wipe solution, too.
If you want to get all those gorgeous Korean beauty products to stick, then you might want to invest in Beauty Water. It's an incredible primer that really brings out colors fantastically.
Oh, TONYMOLY. We can't escape your name when we talk about Korean beauty products in America. Your super kawaii-packaging, your top-rated skin care products...how can we resist?
This balm helps reduce blackheads, and works as an amazing skin softener, too. Think of this balm as a primer-before-the-primer, if you want to get a very smooth makeup look on.
Though Skin Food is mostly known for Korean beauty products, it's also an Asian brand that carries some pretty amazing hair products, too. This particular product is an avocado-based leave-in conditioner that softens hair and leaves it silky smooth.
I've personally used it, and found it to do wonders on my extremely dye-damaged hair. So, it's definitely one of the best products out there, if you want your hair to have a more international care routine.
Have you ever had makeup applied so thickly that you can't feel your face underneath it? I have, for at least one photo shoot. It's a gross feeling, and it's one of the experiences that has made me extremely thankful for cleansing balm.
Cleansing balm hasn't quite caught on in the US, but the best way to describe it is a heavy-duty facial cleanser that removes everything from your face while keeping your skin's natural moisture intact. For people who wear makeup daily, it's a must-have skin care product that can and will make a world of difference to you.
Did you know that it was Korean beauty products that first brought out the trend of using charcoal to detox your skin? It's true. And Caolion brings out the full detoxing power with a dual-pack that's meant to open up pores, extract the bad stuff, and close them back up with a nice, cooling finish.
Volcanic clay ranks up there with charcoal when it comes to detoxing prowess, and skin care mainstay Innisfree definitely knew how to cash in on that power. This mask draws out impurities and gives you a smooth face — and also provides a refreshing cooling feeling.
As far as Korean beauty products go, this is a good one to grab for a girls' night in.
For many Asian women, skin care is the number one priority — and their main secret to staying beautiful. Much of their skin care routine is done at night, where they use overnight masks and healing serums to help bring out the moisture in their face.
Speaking as a very longtime fan of Missha, their Night Repair serum is absolutely worth it. Once you put a couple of drops on your face and go to sleep, you'll notice a healthy new glow in the morning.
Some Korean beauty products are really made for a specific goal — and this is one of them. As many people might know, ulzzang and other pop subcultures in Korea love to take selfies, specifically of their "best face" style pose.
The entire point of a "best face" look is that your skin looks doll-like and porcelain-like. Face Blur is a lightweight cream that minimizes pores and also gives you a nice porcelain look.
K-Beauty fans are really crazy about Konjac root sponges — if you can't tell. These gentle, exfoliating tools are brilliant for people who want a gentle facial sponge that is made out of all-natural, all-vegan materials. We can see why so many Korean beauty products involve this stuff, really.
This sponge kicks it up a notch with activated charcoal, for a totally detoxing cleanse unlike any other.
I'm a firm believer that there are Korean beauty products out there that could turn straw into gold. All I know is that this hair spritzer made my fried-out hair look great when most other products don't cut it.
This particular serum has a really nice floral scent, and also is a bit thicker than most other hair repair serums. So, a little dab will do you — and your hair — a huge favor.
This is one of the few Korean beauty products on this list that's actually meant for older makeup users. The strong anti-aging reseveratrol found in red wine is what makes this gauze pad great, and it's has a pretty awesome tightening feeling to it, too.
Just open up the container, take out a small gauze pad, and dab it on your face for an uplifting boost to your skin's health.
One thing you probably noticed is that K-beauty isn't really into makeup as much as it is into skincare. This is because they believe that a strong foundation makes it easier to look sexy in a natural, youthful way.
This primer is made to help smoothen out your skin and bring out the colors in your makeup — all while nourishing the skin. So, it definitely adheres to Korean beauty products' standards in that sense.
You are probably wondering what Sun Milk is. I don't blame you, the packaging really makes it hard to figure out. This is basically a luxury sunscreen that also doubles as a makeup primer.
What really makes this such a great product is the texture it gives your skin. It's not greasy or "chalky," but rather, makes your skin feel matte yet dewy. For oily complexions, you can't get a better sunscreen if you tried.
Cosrx makes some really awesome exfoliation products, and it's why it's one of the more popular makers Korean beauty products online right now. This blackhead cream is about exfoliation and oil control — which in turn, helps reduce blackheads.
This cream tends to work best on light acne cases rather than heavy ones, but it's still a pretty awesome cream regardless.
Not all K-beauty products are meant for your face alone. This Power Wash is actually great for your entire body — and also works wonders for your visage, if you need it to.
Unlike most other washing products you'll see, this is actually a poweder formula that you have to mix with water to see in action. It foams up beautifully, lathers well, and just smells terrific.
Watch out, though. You might get hooked.
History of Whoo is one of the more upscale and traditional lines of Korean beauty products currently on the market, and their quality definitely reflects that. This Jinyul Balancer serum is a high-caliber formula that's based on traditional Eastern medicine.
It offers a lot of toner use, and also leaves your skin feeling like silk. Did we mention it also smells great, too? We should mention that.
If you can't tell, many of the best Korean beauty products are in the form of epic facial masks that help keep you looking youthful, acne-free, and gorgeous. This Glacial Clay mask is really no different in that respect — and yes, there is such a thing as glacial clay.
With 3.4 ounces per tub, one of these is big enough to split between you and your five friends next time there's a spa night to attend.
Cosrx wins again with a pretty awesome, pretty refreshing morning gel cleanser. Yes, this has exfoliating powers, but it also has a pretty good amount of BHA in it that helps protect skin from free radicals and keeps you looking great 24/7.
Dr. Jart is one of those companies that has been gaining notoriety stateside as well as in Korea. Like most other lines involving Korean beauty products, the skin care from Dr. Jart is really on point — and they also are somewhat credited with the trend of "gel" masks gaining popularity in America.
Their Dermask Rubber Masks feel so cool to the touch, and they also pack a pretty moisturizing punch. So, they're highly recommended.
This is a little bit different than the spray, which is a more concentrated form of this. The hair treatment is for long-term repair and detangling, while also adding a nice little bump of shine. For times when you need a nice repairing aid for your hair, this treatment is a smart choice.
NeoGen really makes some great skin care pads, and for people who want to keep their skin looking amazing, their Green Tea Peeling Gauze can't be beat. All you need to do is use these wipes daily, and you'll notice tighter pores, better complexion, and less rosacea.
As far as Korean beauty products go, this is one of the easiest and most universally-friendly out there.
Doori Daeng is a brand that is known for using ancient Eastern medical formulas to promote wellness, beauty, and health. Their premium shampoo is meant for older people, as well as people who might be losing hair due to stress or hormone fluctuations.
Speaking as someone who lost a lot of hair due to sickness and hormone issues, this would have been a godsend — even when I was 27.
Korean beauty products really tend to be filled with skin-saving nutrients, but this one's a bit different. This serum is as close as you can get to a skin peel without actually going to the spa.
This serum uses acid to get rid of dead skin cells, and to a point, almost stings a little. However, if you don't have sensitive skin and want a peel that packs a wallop on dead skin, this is your best bet.
Wonder Pore is yet another one of the many awesome Korean beauty products out there by Etude House. This is a 10-in-1 toner, cleanser, moisturizer, elasticity-booster, and other-things-doer that makes skin care a simple, one-step process.
It also has peppermint extract that makes it smell amazing, and makes your skin tingle. Fun? Absolutely.
BB cream originated in the Korean beauty market, and as a result, you can generally trust the OG's of BB cream to outdo anything on the American market. One of the two or three BB creams I use comes from the Face Shop, and the reason why I use it is because it works.
This cream actually improves your skin while you wear it, and also doubles as a very dewy foundation. It also has SPF 37 ratings, which makes it a perfect choice for sun-sensitive beauties.
Etude's Sun Milk is a great option, but personally, I'm a huge Missha fan. This sun milk has a "baby soft" finish that makes makeup stay put beautifully but also feels great solo.
With SPF 50 and no greasiness to speak of, it's hard to go back to regular sunscreen once you've tried this sun milk. Korean beauty products are addictive like that.
Ever have a moment where you use a hair product that effectively kills your hair? Yep. We all have, especially if you've made the gruesome mistake of trying out dollar store hair dye. (Yes, I've done that. Never again!)
Three days of this stuff's use, and you'll understand why it won a Cosmo Award in 2014.
Most people don't realize that curly hair is very popular in Korea right now, and that many Korean beauty products that are made for hair are designed to bring out curls in all their glory. Amos' Curling Essence is one such product.
If you have curly hair naturally, or just want to experience the awesomeness that is having wavy hair, you need this product. It makes curly hair manageable and makes straight hair wavy. Yes, it's glorious.
We probably should mention that red wine first became popular as an ingredient for skin care in Korea. Innisfree really nailed its use with a highly concentrated mask and gel softener.
This gel product is easy to use, easy to wash off, and gives your skin a brighter complexion. If you're been feeling dull, then this is one of the best Korean beauty products you can buy under $20.
Many, many Korean beauty products are in the form of masks, and this is one of them. Manefit, one of the more upscale companies in the K-beauty scene, has a series of masks that are meant to brighten, reduce acne, moisturize, and tone.
Their Energizing Rose gel mask will give you a sparkling complexion — and also has the nice but faint smell of roses along with it. This is ideal for stressed, sensitive skin.
While many of the products on this list are ideal for oily skin, this is one of the rarer Korean beauty products that's meant for super-dry skin. The Face Shop's Face Butter line is meant for extreme hydration with just a little hint of vitamin nourishment.
Overall, it's a non-comedogenic moisturizer that feels buttery, rich, and decadent in the best way possible.
Because of how bereft most of our diets are of nutrition, our skin often suffers as a result. Science-based Korean beauty product company Atomy works to try to reverse the damage of a bad diet by infusing skin with nutrition.
As far as Korean beauty products go, few are as heavily backed by science as the ones sent out by Atomy. So, you can trust that you're in good hands with this cream.
High-caliber skin serums are fairly easy to find when you're browsing Korean beauty products, but few offer the heavy punch of moisturizing and toning that It's Skin Power 10 offers.
This serum, though it does have a very moisturizing effect, is best for reducing redness and swelling. So, if those are concerns of yours, this is a must-have skin care product.
Deep conditioning is something that many Korean beauty products offer — in both skin and hair form. This particular one uses Argan oil to make hair feel soft and also make hair soak up product in a pinch.
If you love rich conditioners, then this is going to be a product you'll adore.
Another good Argan oil-based hair treatment on the market is Skinfood's Hair Mask. This hair mask works phenomenally well on damaged hair, as well as ethnic hair.
If you really need to boost this hair mask's efficacy up a notch, then adding a little warmth to it works wonders. This also helps bring out its very perfume-y smell, too.
Cosrx's strong point is their pimple treatments, and the infamous maker of quality Korean beauty products managed to pare down most of their treatments to a one-step pad that dries out pimples, prevents breakouts, and also reduces redness.
In terms of easy-to-use skin treatments, this is as good as it gets. Acne-prone people need to get this if they want clear skin.
Miracle Rose Stick Cleanser definitely lives up to its name, since many people who use it notice a really quick turnaround in the quality of their skin.
An ideal product for people who are constantly traveling, this rose-scented facial cleanser works to even out skin tones and improve complexion with minimal scrubbing. As far as Korean beauty products go, this is a gem — and that's saying something.
Cosrx Blackhead Power Liquid is one of those skin care products that shows why K-beauty is such a popular trend. This gets rid of blackheads lightning fast, and also tightens up pores so that blackheads don't pop up again.
If you're wondering, yes, this is a more powerful version of the Blackhead Power Cream — and works well with all skin types as a result.
Ulzzang- and gyaru-approved Holika Holika is mostly known for their cute designs and marketing — but make no mistake about it, this brand knows how to bring the good stuff in its product.
They make some of the best Korean beauty products in their price point, and for people with blackheads, this is one treatment you need to try. It's a three-step process that gets blackheads out, cools your face, and also gives you the goods you need in order to ensure that you don't end up breaking out again.
This is one of those makeup products I really, truly adore. It's a high-duty foundation powder that helps reduce fine lines, gives you sun protection(!), moisturizes, and also makes your skin tone look as even and porcelain-like as possible.
Unlike most other powders out there, this one doesn't come off looking like flour and doesn't cake up in hot weather. If you love light-wearing makeup, this is your new bestie.
Broccoli might not be one of the most glamorous veggies, but nutritionists will tell you that this crucifer has long been known to be a great skin-aiding addition to your diet. Ladykin, one of the more "indie" Korean brands out there, has made a cream that uses its natural nutrients to improve skin tone.
This cream may not be as cute-looking as others, it delivers a great boost and makes your skin look radiant. Beauty, thy middle name is Broccoli!
One thing you'll notice about Korean beauty products is that they don't often involve hardware. This is an exception to that rule, and no, this brush isn't for makeup application. It's actually for a practice called "face brushing," and as the name suggests, uses brushes to stimulate collagen, get rid of dead skin, and revitalize yourself.
I know it sounds insane, but brushing your face does feel good.
If you love feeling sugar scrubs on your lips and legs, wait until you try one of the hottest new Korean beauty products out there. This black sugar scrub exfoliates, gets rid of blackheads, and also helps bring out a glowing complexion.
It feels amazing on your skin, and definitely can be used to wind down after a long day at work.
If you love Korean beauty products that have a slightly "pharma" feel to them, you will love the Seoul Ceuticals line. Their science-based, dermatologist-approved line of skin care products are all the rage in Korea and offer a huge amount of benefits to users.
This particular serum is designed to have anti-aging traits, and boy does it work well! Expect to see less fine lines and a lot more "bounce" to your skin within a month of using it.
K-beauty is a movement that really emphasizes aging prevention over reversing the damage already done. This Vitamin C cream has plenty of anti-aging antioxidants in it, and also has HLA that helps keep skin looking fresh overnight.
When you add those ingredients to Damask roses, you get a fragrant, satiny lotion that you'll want to use all over.
Facial cleansers are always a mainstay in the K-beauty scene, and are so popular that major ulzzang idols openly discuss them online. That being said, one of the oldest (and most trusted) ingredients in Korean beauty products for your skin is rice water.
Rice water brightens your skin and is notoriously good for evening out skin tones. If you have blotchy skin, this cleanser will wipe that away — and also clear out your pores, too.
Some of us are definitely not as blessed in the skin department as others, especially when it comes to the issue of enlarged pores. Some of us also may have blackhead issues and generally bad acne.
For those of us who really need help controlling our skin, Hell Control Serum is a godsend. It's also one of the strongest Korean beauty products made for this purpose, too.
Speaking as someone who's used it, it's really hard to get better pore control than using this once a week.
Love Aloe Vera? Who doesn't? The Korean cosmetics industry has made quite a few great moisturizers based on the plant's soothing and smoothing qualities. Nature Republic uses high quality, pure aloe vera in its formula, and that's why it's one of the best Korean beauty products of its kind.
As the name suggests, Snow White Cream is a skin brightener that also has moisturizing, toning, and collagen-boosting properties.
Though many skin brightening products exist, this one functions as more of a skin-evener for someone who's as pale as I am. It helps reduce dark spots, evens out skin tone, and in my case, also helps minimize freckles.
If you're not a fan of your freckles, this is a great choice.
Sake, or rice wine, has long been used as a toner by people in Korea and Japan. Peaches have long been known to help reveal the natural glow of youthful skin. Skinfood, sticking to its name, decided to create a product that adds these two treats together to make a serum that is filled with goodies for your face.
This particular serum is meant for pore shrinkage and moisturizing — and it accomplishes its goal better than most other Korean beauty products can.
Holika Holika makes great skin care products, but also offers even greater BB creams. As one of the better Korean beauty products out there, this BB cream goes on light, offers a decent amount of coverage, and also manages to stay on for hours without end.
It's dewy, not cakey, and really makes almost anyone who wears it look superb. Though it's made for oily skin, everybody should buy this at least once.
I'm not going to lie; this is my go-to BB cream. I even keep a bottle of it in my makeup bag for emergencies. It provides full coverage, gives you a natural glow, and also doesn't look chalky. It's actually what sold me on the K-beauty scene.
Unlike most other makeup products, it also doesn't really have that weird goopy, gloppy texture others do. As a result, it lets your face breathe while giving you the perfect coverage you've been wanting.
If you like Korean beauty products or aren't sure if it's a good type for you, buy this, and you'll be converted to our side. You just simply can't go back to American creams after this.
About the Creator
Ossiana Tepfenhart is a writer based out of New Jersey. This is her work account. She loves gifts and tips, so if you like something, tip her!
Reader insights
Be the first to share your insights about this piece.
Add your insights