How to Buy Makeup and Skincare Without Breaking the Bank
A few tips and tricks on how to splurge on makeup and skincare without being broke!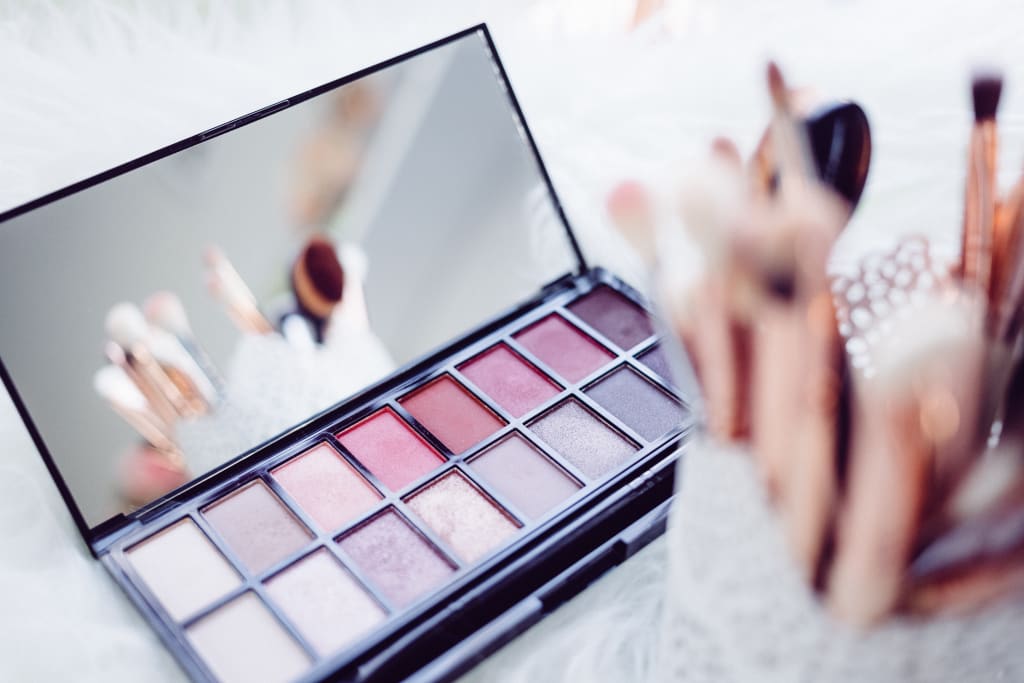 Photo by freestocks.org on Unsplash
My very first memory of makeup was when I stole my grandmother's makeup. My passion for makeup grew, and I found that balancing makeup, skincare, and other life necessities without breaking the bank was rough.
For years makeup has been a platform for women to express ourselves and to feel confident.
"You wake up, and you put on a little bit of makeup, and it's a superficial thing, but all of a sudden you can go out to the world, and it changes your mood," said Beauty Expert, Brittany Gray.
Every day you start off with a blank canvas and create art on your face.
"It's just something fun, and it's a way of expressing yourself… It's kind of like a form of art, so you can be creative, and you can do whatever you want with it," said online beauty guru, Kelly Gorven.
When the love for beauty becomes a hobby, it's difficult to not to buy the makeup and skincare you want and need.
As I balance life, a part-time job and paying off bills, it leaves little room for makeup. But I think any shopaholic can agree that shopping is therapeutic and can even consider it our own little workout. So we fit makeup in our budget one way or another. Even if it means skipping a caramel macchiato from Starbucks once or twice a week.
According to Mint.com, the average woman spends $15,000 on makeup in their lifetime.
These days with makeup gurus taking over the internet, it's easy to be persuaded by their favourite products and not knowing how you mysteriously got to Sephora. Makeup stores with their bright lights and beautifully displayed products are like exiting through the gift shop after walking through the museum.
We all know why beauty gurus and makeup artists suggest the high-end products. It's not just the name you're buying, it's the quality outcome.
"Don't write off the lowest brand makeup out there. There's some great colours," said Gray.
BeautybyBirdy.ca blogger, Gorven agrees.
"I think you can find really great things at the drug store…There are so many drugstore dupes for products that you can find for a fraction of the price, Gorven said.
Makeup on a budget!
There are great drugstore brands such as L'oreal Paris' Infallible Pro-Matte Foundation that sells for $12.99 and Rimmel's Wake Me Up Concealer that has great coverage for only $7.
Gray expressed that most of these high-end products and low-end products are similar.
"You know a lot of these products are made by the same company, and they just have a higher-end sale or a lower-end sale, but really the products are pretty much the same. It's just the packaging and branding to make it seem more luxurious and all of that," said Gray.
When you're trying to stay on budget, the decision of what products you should and shouldn't splurge on can be disastrous.
Trust me, I bought Benefit's They're Real mascara and was completely unimpressed. Thankfully, Sephora's return policy allows customers to return used products that they're not happy with. I got my $30 back and spent $9 of it on my all-time favourite, Maybelline Rocket Volume Express mascara.
Skin Care
According to Mint.com, during the recession, 45 per cent of women cut back on their skin care, while 14 per cent are already spending more.
Gray would rather invest in her skin.
"Obviously taking care of your skin is the most important thing that you can do. Personally, if I'm going to invest in anything, I'm going to invest in skin care first," Gray said.
A lot of women tend to cake on the makeup and hide skin problems under heavy makeup instead of properly taking care of their skin.
"I don't necessarily think that you need to have the highest end products to get the best results," said Gray.
There are great alternatives in your own kitchen that you can use to save you a substantial amount of money.
"Often the kitchen is the best place to find nourishment for the face. Manuka honey masks are incredible for acne, coconut oil is a great moisturizer, and papaya masks are brilliant exfoliators," said Naturopathic Beauty doctor, Dr. Stacey Shillington.
Coconut oil is often known as an ingredient for a recipe, little did you know it can replace most of your beauty supplies and has 101 uses for a $6.99 jar.
Gorven's first post of the 'Pinned and Tried' series on her blog was coconut oil.
"I thought that was a great tip, but it's also a really good product if you want to use it as a moisturizer, and you can use it not only on your face but your hair as well so it's multipurpose," said Gorven.
Natural Cheap Skin Care Alternatives!
Olive Oil and Sugar: Got chapped lips? Mix some olive oil and sugar to exfoliate your lips and even your whole body!
Jell-O Pore strips: The $10 Bioré pore strips have got nothing on these Jell-O pore strips! Take a tablespoon of Jell-O powder and a tablespoon of milk, mix it until it has a paste-like texture and pop it in the microwave for 30 seconds! Place it on your pores and peel it off when it's dry!
Tea Tree Oil Zit Zappers: You can find tea tree oil in a local health food store for $10. Don't be turned off from the small bottle, a little goes a long way! Put on a drop of tea tree oil on your zit before bed, and you'll wake up without it!
But your skin isn't always relying on products or ingredients; your skin relies on your health too!
"It's actually not a product per say, it's not a specific skin care product or makeup product, it's more of just giving your skin attention. Like not going to sleep with your makeup on, drinking lots of water, eating your fruits and vegetables. Doing things that are going to make you look healthy from the inside out," said Gray.
Shillington says that healthy skin reflects the health of the body.
She suffered from acne and didn't want to take Accutane or antibiotics, which led to the Naturopathic Beauty's 8–Week Clear Skin Program that she designed maximizing beauty from the inside out.
"Acne, eczema, psoriasis, hives, and premature aging—they all signal that something in the body is not in balance," Shillington said.
Shillington says that she truly believes that beautiful skin comes from the inside out.
"Don't eat a poor diet, don't let yourself get exhausted or too stressed out. These things will show immediately on your face," Shillington said.
Shillington encourages women to wear quality, nourishing makeup.
"Don't use harsh products with lots of chemicals on your face, instead use a few quality nourishing products," said Shillington.
If you can have great skin using cheap and natural alternatives, you can definitely find makeup and skincare that's on your budget.
"Sometimes being able to look into the mirror and feel good about yourself is all you really need to be able to put your best face and your best foot forward," said Gray.
Reader insights
Be the first to share your insights about this piece.
Add your insights