Natural and Organic Makeup You'll Adore From Day One
Fresh, beautiful, and totally natural, these organic makeup lines will quickly become your favorites.
Sometimes you feel like Ophelia, Hamlet's tragic love, being commanded to "paint an inch thick" - and with ingredients that came from who knows where. If you're intentional about what you're putting in your body, it's also important to know what's going on your body, because pores (you know, those tiny holes in your skin that let things inside). While it can be discouraging to find products that you feel good about using, it's getting easier to find organic-conscious makeup and skincare lines all the time. These fresh-faced choices from beauty companies who really care about where their ingredients come from will have you looking at your morning routine in a whole different way.
Physicians Formula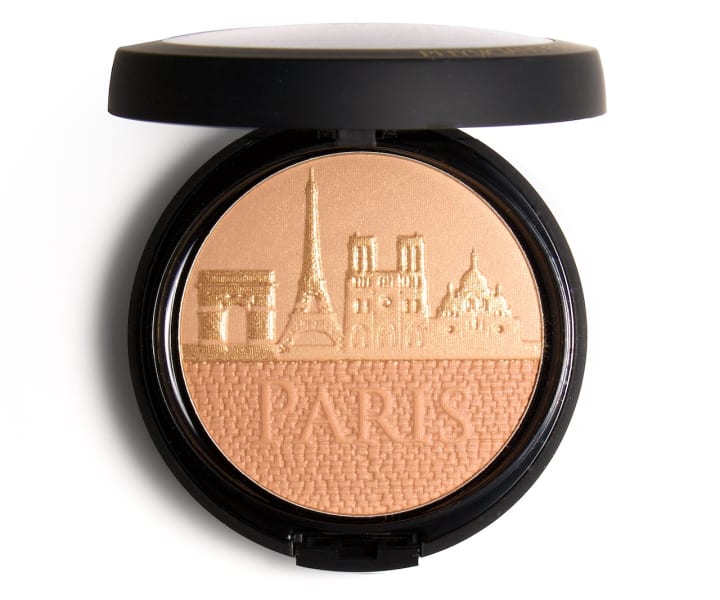 Physicians Formula is known for their Incredible prices, and you can buy them at any drugstore. All of their products are 100% natural and at least 80% organic. Some of the best Physicians Formula products are their mascaras and their creams. Their extensive line of mascaras, both regular and lash-boosting, is made of natural color pigments that won't clump, smudge, or flake, and all of it is free of chemical solvents. Their creams, like the Super CC+ Color-Correction + Care CC+ Cream SPF 30 (yes, that is a long name), are fragrance-free, have a creamy, lightweight texture, and will keep your skin safe from the sun, all with the power of vitamin-based antioxidants.
Ecco Bella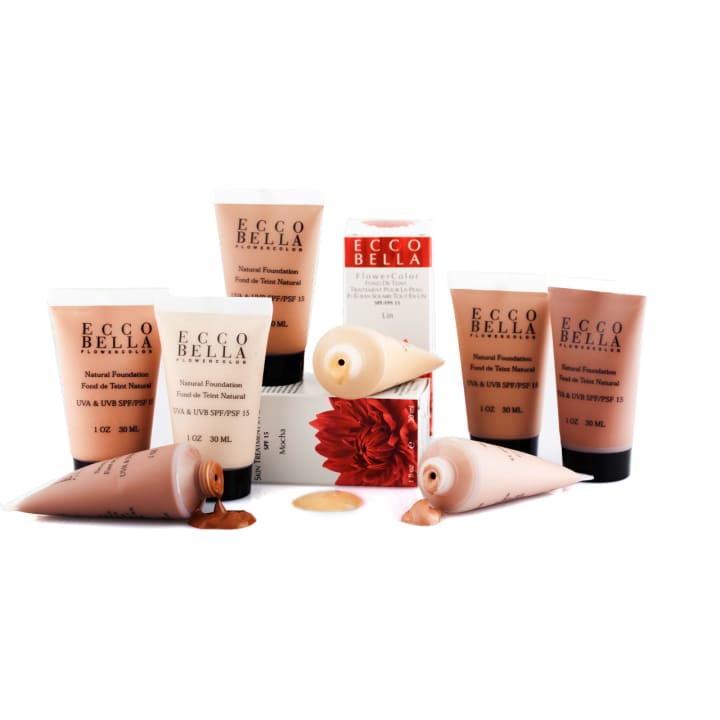 Ecco Bella is an award-winning company that's truly intentional about creating products you can feel good about rubbing all over your face. Their Flower Color makeup is actually infused with flower wax - the same thing that protects delicate flower petals from the elements - so you can imagine how it can keep your skin safe from becoming dry and chapped. Then there are their Vitamin E Lip Smoothers, which are totally vegan and formulated to keep your lips shiny, smooth, and hydrated. All of their products are free of gluten, water, preservatives, and dyes. Ecco Bella also offers body care, skin care, hair care, and perfumes, so explore all of their products if you love what their makeup does for your organic beauty routine.
bareMinerals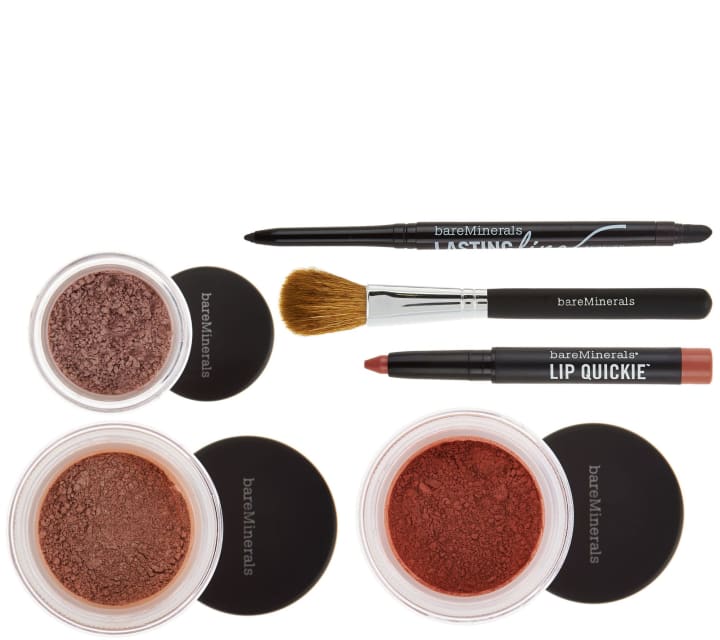 bareMinerals is famous for their sheer products with great coverage and pigmentation. If you're prone to breakouts, their foundation and blush won't clog your pores. Of course, if you've tried mineral makeup before, you already know how much color and intensity it offers with just using a little bit. I love their True All-Over Face Color, perfect for anywhere you want a gorgeous glow that look completely natural. bareMinerals also offers a wide variety of natural fiber face, cheek, lip, and all-over brushes.
Afterglow Cosmetics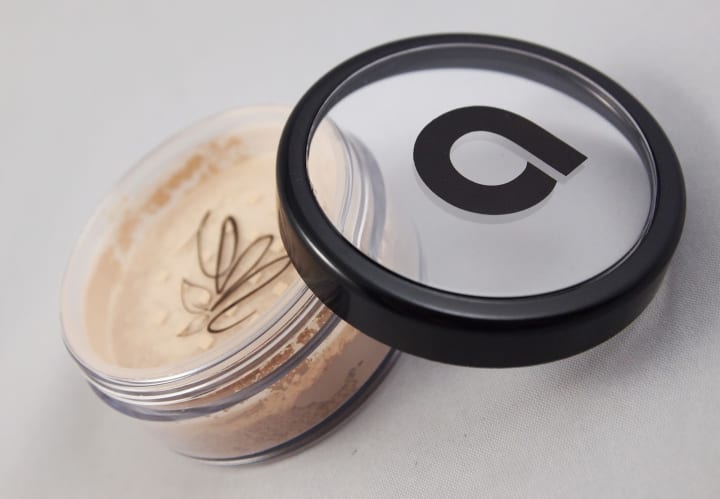 Afterglow is perhaps the most glamorous and long-lasting of all the organic cosmetics out there. They're PETA certified cruelty free, Leaping Bunny certified cruelty free, made from certified organic, Fair Trade ingredients, and completely free of parabens, gluten, soy, and animal products (except for a few products which do include beeswax). Not impressed yet? They're also excellent for sensitive skin, and they have a refreshingly short list of products. Instead of being overwhelmed by an entire catalog of hundreds of different options, you'll find just a few, perfectly conceived and executed go-tos like lipstick, gloss, mascara, and foundation in a simple palette perfect for any skin tone (their web site even has tools to help you find the shades that will match your colors perfectly).
Zuii Organics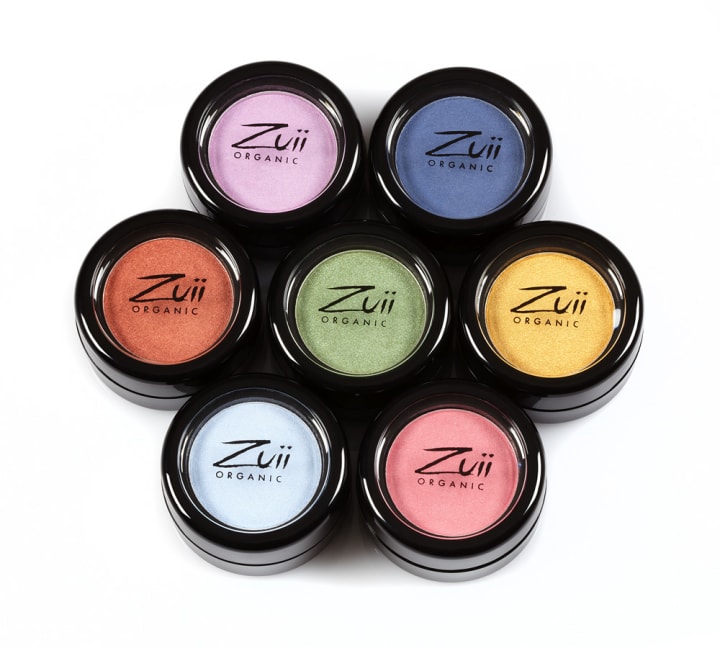 All Zuii Organics products are based on rose, jasmine, and chamomile flowers - they call it "flora makeup," I call it awesome. Beyond their fun, rich colors, they're serious about natural ingredients: they have BDIH, COSMOS & NASAA Organic certifications, which means that 95% of their product must be organic and the other 5% must be from natural sources. You're going to love that the smell comes from all-natural ingredients - no artificial scents here. They're gluten-free, cruelty-free, and mostly vegan (there are a few exceptions). I love their lipsticks, enhanced with jojoba and sunflower in lovely shades like copper, cranberry, and brown sugar; pictured above, you're seeing their eyeshadow - try slate, chestnut, and black diamond. Their website is absolutely gorgeous, so go click around and get inspired to enhance your beauty, naturally.
Tata Harper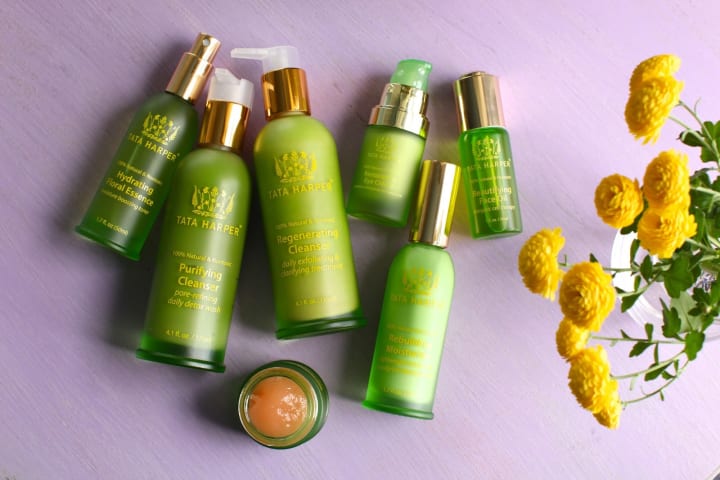 Tata Harper features 100% natural, non-toxic, cruelty-free, vegetarian ingredients and everything they sell is made in small batches in their laboratory. Their products are fresh, not meant to sit on a shelf for years, and you can even enter a code from any Tata bottle to find out exactly when it was made. Some of their bestsellers include a limited edition Honey Blossom Mask, infused with Vermont-harvested raw honey and lush floral extracts, an Illuminating Moisture using real diamond dust, and Be Adored, a raspberry red lip treatment that plumps and hydrates your lips, leaving them soft and full. While their serums and elixirs can run on the pricier side, testimonials rave that they're worth every penny.
Bite Beauty at Sephora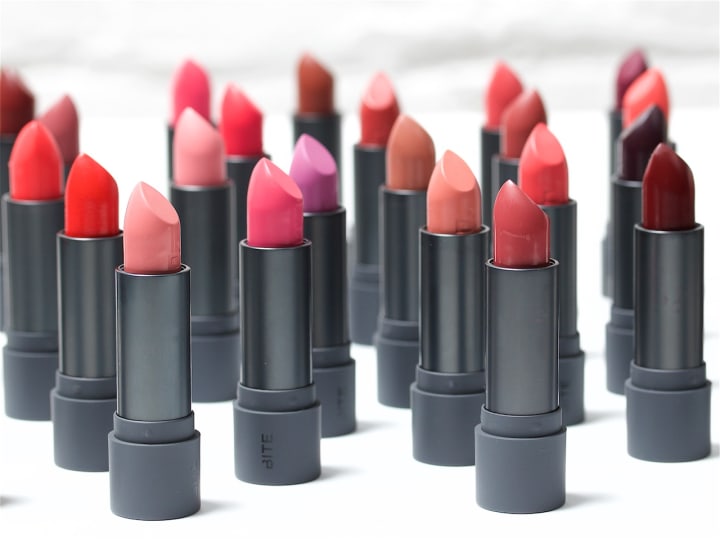 Some lipstick just smells so unpleasant that though you love the color, you hate to actually bring it anywhere near your mouth. But what if your lipstick had a pleasant citrus scent on top of beautiful, creamy color? Bite Beauty Cream Lip Crayons come in 34 bold, super rich shades and have no parabens, sulfates, or phthalates. They're also gluten-free, made with food grade ingredients (including orange peel so they're long-wearing), and extremely hydrating. Beyond just looking good, they go further, actually making your lips healthier with antioxidants like resveratrol, organic fruit butter, and Manuka honey. You can also enjoy the brand's lip gloss, lip crayons, multi-stick, lip primer, lip scrub, agave lip mask, and even lip wipes, all sold at Sephora. Talk about treating yourself right! My favorite part of Bite Beauty is all the delicious names they've chosen for their colors - the tastiest-sounding ones are Meringue, Sweet Cream, Sour Cherry, Licorice, and Maple (but just be aware, they've got Squid Ink, Kale, and Eggplant too!).
About the Creator
I'm a writer in love with India, Stars Wars, fantasy, travel, and Thai curries. My childhood heroes were Luke Skywalker and Joan of Arc. I muse on superheroes, sci-fi, feminism, and more.
Reader insights
Be the first to share your insights about this piece.
Add your insights