NFL 2021: Looking Back at Week 1 and Looking Ahead to Week 2
NFC & AFC West Divisions Both Cruise to 4-0!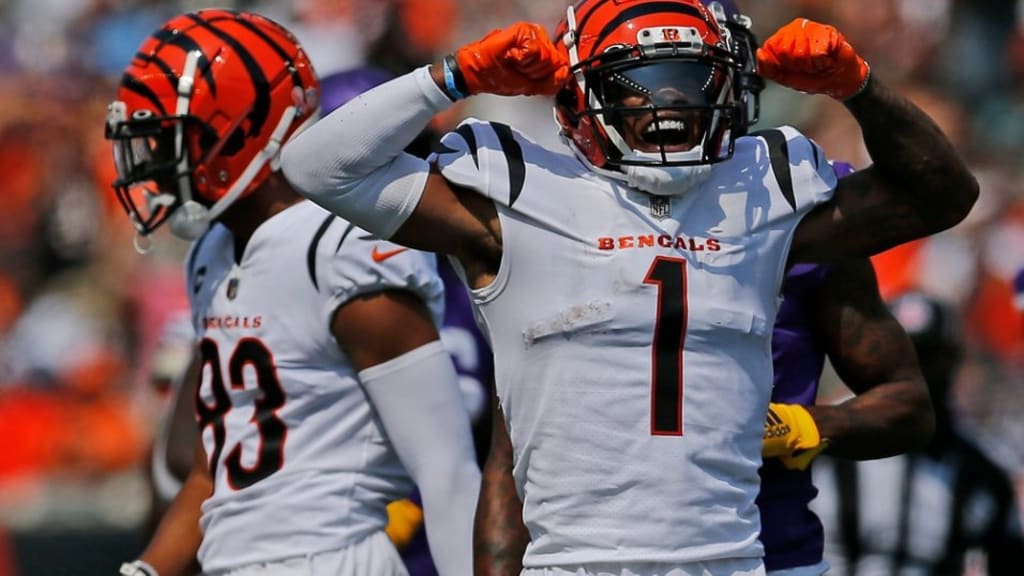 Ja'Marr Chase & Bengals Upset Vikes 27-24 Deep Into OT!! NFC North 0-4.
Sean S -
So since I'm kind of taking an extended break from the Videogame Content, coupled with watching a LOT of Games this year. I decided to try out writing about the real games for awhile.
SNF Season Opener: Dallas Cowboys 29 @ Tampa Bay Buccaneers 31:
As a Green Bay Packers Fan and an Overworked One at that from my Pay-The-Bills Job I just avoided this one completely since they couldn't both lose and I was working that night anyways. I will say that this is one rare game where I would've been okay with Dallas Winning because #FuckTomBrady.
My Cowboys Buddy especially as a fellow OU Guy was celebrating CeeDee Lamb and Amari Cooper both scoring TDs and raking up 100 Yards Plus Receiving. CeeDee Lamb, Class of 2025 Free Agent, is a rough one for me as he was one of my favorite OU Weapons of Recent Memory. But playing for the Star on the Side Boys makes it hard to be too, too happy for him regularly. Still with maturity I'm hoping he can earn a Massive 2nd Contract Payday somewhere else, hehe. Maybe even make a Lovely Northern Connection if I were to get extremely Lucky.
Jacksonville Jaguars 21 @ Houston Texans 37:
In hindsight it shouldn't have been surprising that the Houston Texans would want to shut everyone up after all the drama of their offseason. Coupled with Jacksonville not being as ready as we'd hoped for and it resulted in an easy Houston Win.
Jacksonville was and is a hipster pick by many to be one of the AFC's Wildcards. And with Trevor Lawrence, Urban Meyer, and a Decent Roster it would make some sense. But I was only on that thought of belief if Indianapolis and Houston were going to actually be the dumpster fires they're predicted to be. Now that Jacksonville has lost one of their 'automatic wins' versus Houston it's a stark reminder that Football is much, much more complicated than that. And while I was confident in my Preseason Projection Thoughts I started to prepare for our Red River Rivalry Podcast and haven't yet shared, sometimes we forget that such thoughts even by seasoned professionals are little more than the equivalent of a weather forecast. #AnyGivenSunday.
Los Angeles Chargers 20 @ Washington Football Team 16:
Taylor Heinicke came in as relief for Ryan Fitzpatrick for Washington after Fitzpatrick was injured in the 2nd Quarter with a Hip Injury which is projected to take 6 to 8 Weeks to recover from.
Los Angeles via San Diego dominated Total Yards 424 to 259 while also controlling possession with 14 3rd Down Conversions out of 19 Tries. While Washington only mustered 3.5 out of 10 (1 4th Down out of 1.)
Seattle Seahawks 28 @ Indianapolis Colts 16:
Carson Wentz was surprisingly back from Injury already for the Colts after many had expected him to be out for many weeks or months. And buried in the lead is that he actually played decent with a line of 25/38 for 251 Yards and 2 TDs, but Russel Wilson was just crucially better with practically the same Yardage at 18/23 for 254 Yards. The difference is he managed all 4 Passing Touchdowns. In the opposite quark to my NFC North being 0-4, the dominant NFC West is 4-0. And watching to see which of the NFC West's 4 Good Teams can make the Playoffs will be one of the Season's Major Storylines.
New York Jets 14 @ Carolina Panthers 19:
The Sam Darnold versus Zach Wilson Revenge, Grudge Match leaned to the veteran as Sam Darnold managed 24/35 for 279 Yards and a TD. While Zach Wilson was also a respectable 20/37 for 258 with 2 TDs and an Interception. The Panthers as a whole helped Sam Darnold out by dominating total Yardage 381 to 252. Still it is understandable why the Jets wanted to start over as with QB Salaries Exploding you almost need to be on a Rookie QB Contract to be able to build anything around him anymore.
Minnesota Vikings 24 @ Cincinnati Bengals 27 F/OT:
LSU's Joe Burrow & Ja'Marr Chase's Reunion lead to a great upset win that was perhaps my favorite result of the NFL Weekend. Oklahoma Sooner Joe Mixon also added 127 Yards and a TD on the Ground.
The Vikings relied on a last second Field Goal just to force the Overtime. The game did very nearly stall into a Tie, but the Bengals managed the Game-Winning Overtime Field Goal in the Dying Seconds.
Arizona Cardinals 38 @ Tennessee Titans 13:
Hopefully a coming out and take notice game for my Sooner, Kyler Murray! Which is exactly how many would describe a 4 Passing TD, 1 Rushing TD Total Performance with Kyler involved in nearly all of Arizona's Points. It was coupled with 289 Passing Yards and thankfully only 5 Rushes for 20 Yards, although Kyler has historically and currently been smart about protecting his body during his rushing.
Chandler Jones also had a Monster Game for the Cardinals Defense with 6 Tackles, 5 of which were Sacks, and 2 Forced Fumbles.
San Francisco 49ers 41 @ Detroit Lions 33: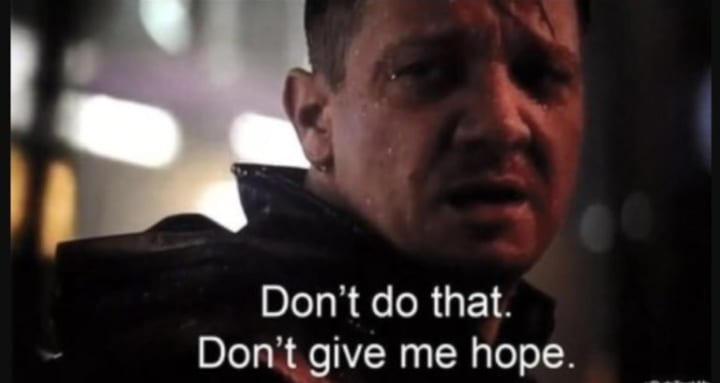 Jared Goff surprisingly did well and the Lions managed a diversified rushing and passing attacks as there were multiple, multiple contributors to both dimensions of the offense. But it was no match for a heathy San Fran only 2 Years Removed from a Losing Super Bowl Performance.
My Pack desperately need a strong rebound performance against the Lions at Home in Week 2 MNF, but the Lions showed it might not be as easy or easy to dominate as our fanbase will want to expect.
Pittsburgh Steelers 23 @ Buffalo Bills 16:
Are the Steelers 'actually good' again, or did the Buffalo Bills just find a way to once again Buffalo Bill??
One thing's for sure not many had Pittsburgh and Cincinnati earmarked as the AFC North's Week 1 Winning Teams. Personally I have Baltimore, Cleveland, and Cincinnati being projected to be relevant to December Football, and I was hoping Big Ben would be showing his age and Pittsburgh would fall off the cliff. But that is jaded by a couple of things. Mostly Pittsburgh being the only AFC North team without a Major Contributor from my Oklahoma Sooners. Coupled with it being my incompetent brother-in-law's team.
Philadelphia Eagles 32 @ Atlanta Falcons 6:
Jalen Hurts showed great progress and gave many of the Philly Faithful reasons to believe he is going to be their Franchise Guy. While the Eagles team overall might not be up to snuff, many have seen Jalen's Progress coming as Fantasy Experts have had Jalen in their Top 10 QBs.
Jalen managed 27/35 for 264 and 3 TDs as well as 7 Rushes for 62 Yards. Once again the Oklahoma and Alabama College Football Nations will warn people yet again to bet against Jalen Hurts at your own peril.
And may I just say it does feel awesome and a bit weird to be typing a Jalen Hurts Stat-line without it being my NCAA Football 14 Exploits, still a bit freaked out and cautiously happily surprised that my OU Sooners actually are joining the SEC
Cleveland Browns 29 @ Kansas City Chiefs 33:
Perhaps the most exciting of the 4 PM EST / 3 PM CNT Games gave me false hope that our OU QBs would go 3-0 after Cleveland looked good for the Upset in the early going. But sadly 66-59 remains the only 'safe' lead on Patrick Mahomes as Baker Mayfield is now 1-3 against Pat Mahomes and 0-3 within the NFL. Both Quarterbacks cruised to over 300 Yards as Pat had 337 and Baker had 321. But Pat managed 4 TDs (3 Passing, 1 Rushing) to Baker's 0. As all 4 Cleveland Touchdowns came from the Ground. Still Cleveland proved that they should be AFC North Contenders. And nearly any other Sunday a Win for my Cousin Dylan's Kansas City Chiefs would be a good thing, but I did desperately want Baker to have his Statement Upset.
Green Bay Packers 3 @ New Orleans Saints 38 via Jacksonville:
Green Bay had to play in 100 Heat Index at the Drop of a Hat when THEY WEREN'T SUPPOSED TO!!
With my OU Group nearly tripping on Tulane I'm much more significantly pissed off, especially since we 1) LIVE in this Shit, and 2) were supposed to have CAJUN HUMIDITY on TOP of it!!
On the personal side it's probably a good thing we couldn't afford the time or money to travel as combining OU @ Tulane and GB @ NO for a visit my in-laws vacation was tempting.
Lombardi would still be pissed that Lafleur didn't have the Pack ready for all possible physical conditions, but what's done is done!!
Let's just go Beat Detroit by 77 and Move On, lamo!!
Besides truth be told AR12's California Ass would probably rather play a potential NO Playoff Game on the Road than Home after that TB NFC Title Effort in Our Conditions.
Denver Broncos 27 @ New York Giants 13:
Denver annoyingly showed signs that they really were only a QB away, haha. (Yes I'm still bitter about Super Bowl XXXII, and I wasn't even a fan yet at the time since I was a little kid. Been a loyal Green Bay Packers Fan since the Tennessee Oilers Lost in Green Bay in Reggie White's Final Home Game in 1998, been a Shareholder since 2011.)
Still on some level I can be happy for Teddy Bridgewater as he's had it rough ever since his injury.
Only other noteworthy note is that Sterling Shepard looked good getting to re-rock the Number 3 Kit. Hopefully he can escape the New York Giants Dumpster Fire soon, possibly as soon as this Trade Deadline if he can continue the good performances. 7 Catches for 113 Yards and 1 TD from 9 Targets.
Miami Dolphins 17 @ New England Patriots 16
Tua Wins the Battle of Young Alabama AFC East Quarterbacks. Mac Jones actually had the more dominant statline for the Fantasy Junkies though with 29/39 for 281 Yards and a TD while Tua had 16/27 for 202 Yards with a TD and an INT.
SNF: Chicago Bears 14 @ Los Angeles Rams 34:
Chicago may move to Justin Fields sooner rather than later and most of their fanbase wishes they had just started the season with Fields, and given the Prospect's Dynamic Talent that is an understandable desire. Still Matt Nagy was given a slight leg to stand on as Andy Dalton wasn't a complete plate of chipped beef tossing 27/38 for 206 Yards and an INT.
Matthew Stafford dominated and gave the Rams a completely new dimension with his dominate deep ball, going 20/26 with 321 Yards and 3 TDs.
MNF: Baltimore Ravens 27 @ Las Vegas Raiders 33:
Ravens lose an Instant Monday Night Classic, as Raiders recover to Underdog Comeback Victory. If you haven't checked it out yet, the YouTube Highlights of this one are INSANE!!
Week 2 Previews:
TNF: New York Giants 29 @ Washington Football Team 30:
On the Sterling Shepard Front our OU Man got 9 Catches for 94 Yards. If I'm being honest though, as an NFC Guy and with the NFC East being terrible in recent years I really have had no desire to follow any of their games not involving Jalen and the Eagles.
New England Patriots @ New York Jets:
Mac Jones should get a comfortable 1st Win against the putrid Jets.
Denver Broncos @ Jacksonville Jaguars:
A Prove-It Game for Denver versus the Hipster Jaguars.
Buffalo Bills @ Miami Dolphins:
A matchup of the AFC East's 2020 Playoff Teams. If the Bills are going to be true contenders they need to rebound with a win and a strong performance. Still it shouldn't be easy given the Dolphins Growth.
San Francisco 49ers @ Philadelphia Eagles:
Our FOX Game in my Area, which does allow us to check on Jalen Hurts in a tough matchup versus a good team. #FlyEaglesFly.
Los Angeles Rams @ Indianapolis Colts:
The Rams, should, should dominate, but...you never know when competent Carson Wentz might strike, especially now that he's back with his NFL MVP Season Coach, Frank Reich.
Las Vegas Raiders @ Pittsburgh Steelers:
This 70s Playoff Game will hopefully be played in that physical manner in a throwback defensive game. It is usually a good #UniWatch, too, unless PIT wears the awful bumblebee throwbacks.
Cincinnati Bengals @ Chicago Bears:
After last weeks performance I have hope that the Bengals can scalp a 2nd NFC North Rival in as many weeks; however, Andy Dalton will be motivated to get one over on his old Franchise.
Houston Texans @ Cleveland Browns:
My Local CBS Game thankfully. Baker gets a chance to dominate and show that the Texans good Week 1 Fortune was a fluke. Even if Houston turns out to be good, Contenders are supposed to Win their Home Games.
New Orleans Saints @ Carolina Panthers:
New Orleans gets to return to the Southern Comfort of the NFC South going to Charlotte to face the Rival Panthers.
One thing I didn't mention about our game was that Jamies Winston does look like a completely different quarterback under Sean Payton and so far his mistakes were cleaned up. And outside of the weather that was the difference in GB @ NO via JAX.
Minnesota Vikings @ Arizona Cardinals:
Kyler gets a chance to add yet another NFC North Loss on the board for me, and hopefully they'll do it! After clicking strongly with Hopkins and Green in Week 1, Arizona should remain on a roll!!!
Atlanta Falcons @ Tampa Bay Buccaneers:
Hopefully the Falcons can at least be physical and try to at least be a speed bump in the Tampa Bay Season.
Tennessee Titans @ Seattle Seahawks:
Personally would prefer to give the win to the AFC just as a Fan of an NFC Franchise, and I am still salty over the 'Fail Mary' Hawks Fans.
Still it is a good matchup of good teams that could have the potential to be game of the weekend.
Dallas Cowboys @ Los Angeles Chargers:
Wonder how many of Dallas's Oxnard Fans will show up, lamo. In any case hopefully Matt Stafford will dominate.
SNF: Kansas City Chiefs @ Baltimore Ravens:
My Cousin Dylan is hyped up for #RavensWeek, and it is a Matchup we've all enjoyed before. It is a great game to round out our Week 2 Sunday as well. Baltimore will be throwing haymakers as they need to avoid 0-2.
MNF: Detroit Lions @ Green Bay Packers:
Got a bit lucky that my Packers got Monday Night Football as My Wife's Birthday is This Sunday, so it makes it a little easier to be a considerate loving husband.
Green Bay should prove to the National TV Audience that we are still the Class of the NFC North and an NFC Contender, but Detroit's Performance against San Francisco showed it won't be as easy as we'd usually enjoy.
So that's the NFL Coverage for now, since it's #FootballFriday and pretty late in the game I think I'll wait to write about College until after tomorrow's exploits!! #BeatNebraska, #HangHalfAHundred, #BareMinimum, #BoomerSooner!!! #GoPackGo!!!
See you next time, and thank you readers. - Sean S