Russell Westbrook to the Los Angeles Lakers
An Oklahoman's Look at the 'Latest' Russell Westbrook Trade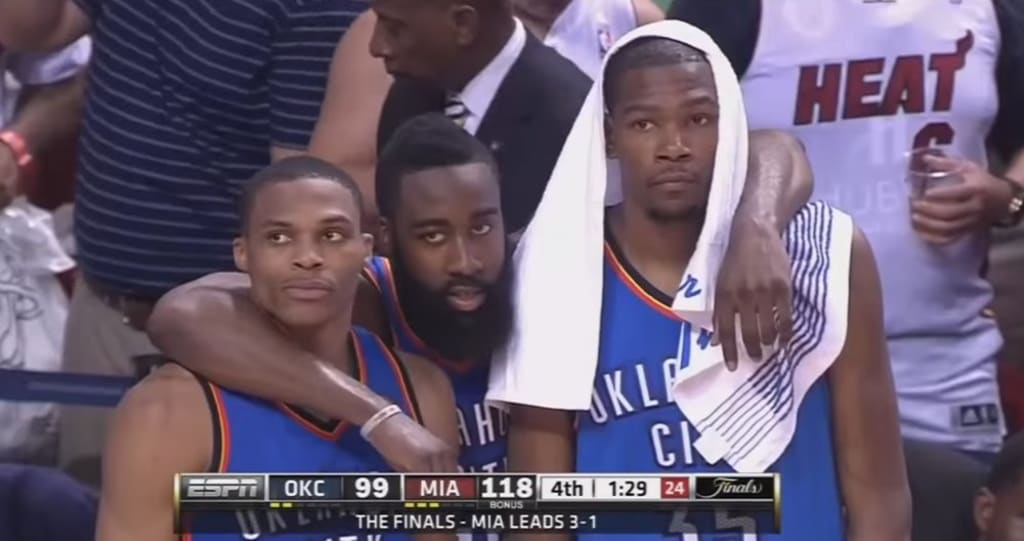 Russell Westbrook, James Harden, and That Fool Over There Losing in 2012!
"History doesn't repeat, but it sure does rhyme." - Mark Twain.
Once upon a time, this franchise was based in Seattle and had the BEST Uniforms in NBA History!!!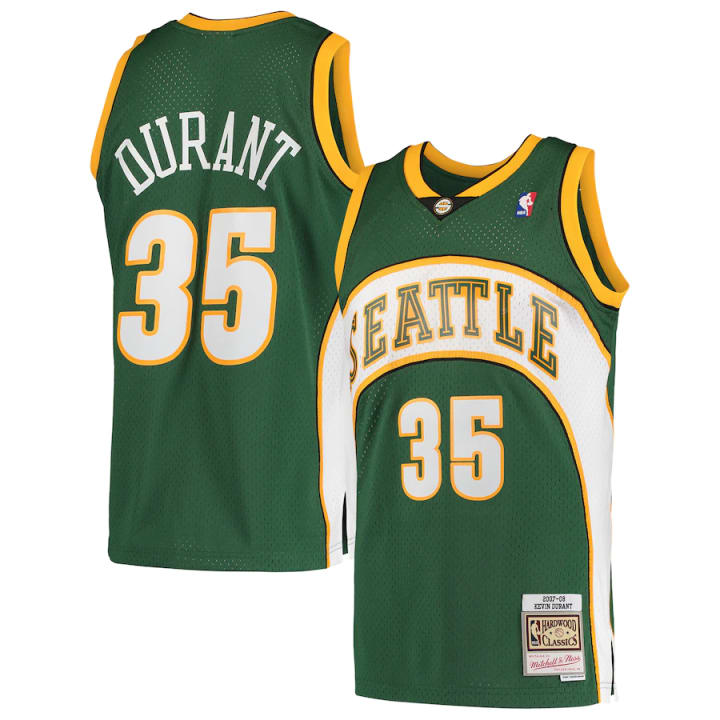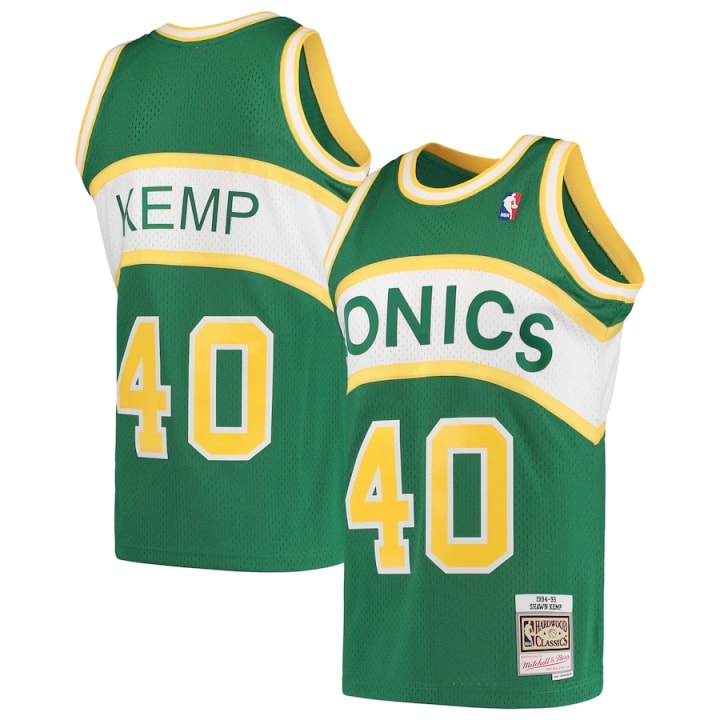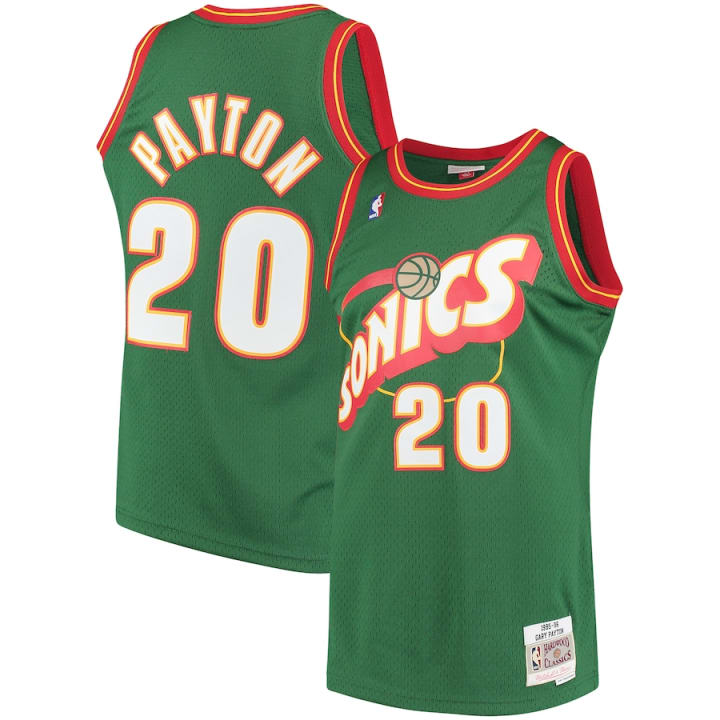 Considering KD is the only fool avaliable in the Ray Allen Era Uniforms in the NBAShop.com's Hardwook Classics Line, they desperately need to add Custom Hardwood Classics!! Desperately want to get Gary Payton in that design for my collection some day, I know he barely played in the design because of the Ray Allen Trade, but still. He was my Favorite Player, on my Favorite Team, in THE BEST UNIFORM in NBA History!!
Yes I'm an Oklahoman, and Yes the Seattle SuperSonics were #MyFranchise before we stole them! Giving me some very unique scars in the NBA Department. Now I've admitted that Basketball is my 4th Choice Sport behind Soccer, Football, and Baseball on our Podcast, #RedRiverRivalryTHEPodcast!!
Yet, still the NBA both historically and currently does an amazing job of grabbing your heartstrings and dragging your sportsfan heart all over the spectrum.
The NBA rarely gets my eyeballs on the #ActualGames, especially in recent years. Yet the storylines drive and generate interest in even the biggest casuals like myself. The last Regular Season Game I watched from Start-To-Finish: Russell Westbrook's Return to OKC with Houston!! January 9th, 2020, damn the Pandemic had me thinking that was much, much longer ago than 18-20 Months Ago.
My Facebook Post the day of the Original Russell Westbrook Trade:
"Wow, still processing the Westbrook Trade. It was the next logical step to fully start the Rebuild with Steven Adams being the only valuable piece young enough to consider keeping. But it ended up wrong on so many levels: trading another star to a damn Texas Team and the same team to boot, getting stuck seeing more of what could have been if the Westbrook-Harden Reunion goes better than the 'so-called-experts' think, and getting back the Founding Father of OKC Basketball in Chris Paul only for it to be its own bundle of complications with his terrible, ridiculous, wish we could use an Amnesty Clause Contract. Best case scenario CP3 is a good teammate and not the problem the media wants him to be while we try to trade him. I suppose as a relocation franchise we didn't deserve to have success with our First Generation, but damn what could've, should've been with Westbrook, Harden, and Durant. Hopefully our Draft Assets come through."
My Facebook Post from that night at the time: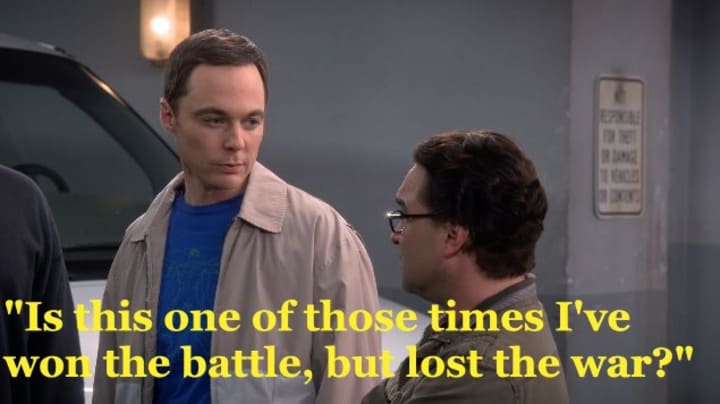 "Well Russell Westbrook's return to OKC was pretty interesting. Fortune seemed to favor us and even have things play out how we'd want. James Harden, the player more greedy and public about his trade request, was completely shut down. Russell himself with a good statistical night, but being very frustrated completely carrying a losing team: the fate he was looking to avoid with this move. And our actual Thunder defying all odds to dominate. Which it's only one night and a night on which the Rockets were off their game, but it was still really satisfying. We may all have understandably been frustrated with taking on CP3's outrageous salary, but at least the Founding Father of OKC Basketball himself is doing everything he can to make our young players better and solid pros!"
Oh, how much has changed in such a relatively short amount of time: Chris Paul just came mere minutes away from an NBA Title with another Small-Market Team very similar to our OKC Thunder, just further along in the Rebuild (if you can still call it that, #TheyveBuilt.) who have hit Homeruns with the Devin Booker and DeAndre Ayton Draft Picks!! Phoenix will remain contenders for the foreseeable future!
Russell is on his 2nd Team since this night after the unsuccessful (team-wise) campaign with the Washington Wizards.
Now before we move on and dig on the Houston Rockets, I should disclose and disclaimer that I was a MASSIVE Yao Ming Fan, so I briefly rooted for Houston harder than Seattle during some of the Ray Allen Years.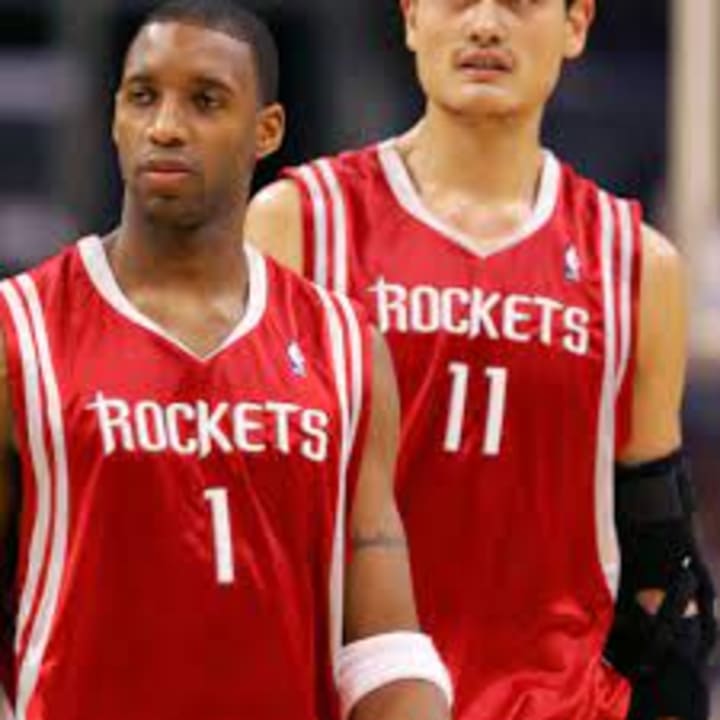 My 1st In-Person NBA Game was actually trying to see them during the Hornets-Displaced-By-Katrina Season, yet more Oklahoma-Louisiana Sports Connections for me to remind you that my wife's a Louisianan! That Peach Bowl was Bullshit, lamo. Gunna getcha back in the SEC!!! #OUToTheSEC, #OUAndTexasToTheSEC!!!
Houston @ NO/OKC Hornets: December 28th, 2005! Got to see 45 Minutes of T-Mac in a Tight Close Game, but sadly Yao was hurt and unavailable. Best Big Man Sighting was seeing Patrick Ewing on the Bench as one of Houston's Assistant Coaches! Unless you count skinny Stromile Swift, lamo.
My Yao Ming Dalliance is to date #MyOnlyException to treating all Texas Teams like the Plague! And someday the NBA needs to reslot the OKC Thunder into the Dallas, Houston, San Antonio, New Orleans Division to #BuildUpTheRivalries. But like everything else not readjusting #WereStillStuck in Seattle's Northwest Division Spot. #NBABackToSeattle!!
Not Quite Ready to Party like it's 2004!!!
This current, burgeoning Monster-Super Team being constructed before our eyes seems annoyingly similar to Karl Malone's #LastDance on the 2003-04 Lakers, another fun 2k Team.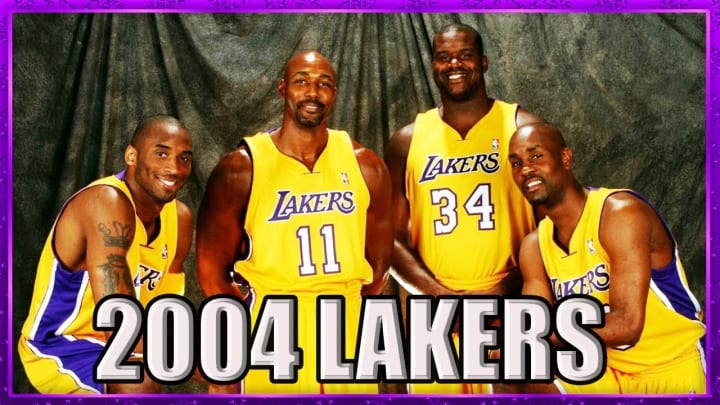 Just even crazier, and somehow even OLDER!
Courtesy of Copy/Paste and Bleacher Report:
PG: Russell Westbrook / Kendrick Nunn
SG: Wayne Ellington / Malik Monk / Austin Reaves / Joel Ayayi
SF: LeBron James / Talen Horton-Tucker / Trevor Ariza / Kent Bazemore / Alfonzo McKinnie
PF: Anthony Davis / Carmelo Anthony
C: Dwight Howard / Marc Gasol
And you've got Victor Olidipo threatening to join this thing, adding more talent, fuel, and OKC Thunder Regret to this Squad!! Although reports are coming out as I build this story that he's struck a 1 Year Deal to Stay with Miami.
Dwight Howard being on this team has always struck me as weird given his 1st Failed Stint with the Los Angeles Lakers, haha.
And Now The Elephant In The Room!
So I've mostly always been a Publicly Confessed Lebron James Hater. I mean, basketball's my 4th Choice Team Sport so it's not like I waste my life on it or become a complete troll or anything, but it is the way I've felt for the past 15 Plus Years.
Granted maturity coming with age has shown me that a lot of my grievances are a bit petty. The King James Branding way back when was really, really frustrating, but mostly because in my heart of hearts I wanted to like Lebron in the very, very beginning! Still remember playing a Seattle-Cleveland NBA Live 2005 Game intentionally to like 23 Overtime Periods because I just wasn't ready to give up controlling Lebron on the sticks, lol.
Another big gripe is that we share December 30th as Our Birthday with Tiger Woods, haha. Couldn't have been stuck with 2 more polarizing, needle movers could I? But that's still coincidence of birth.
The Miami Big 3 and #TheDecision I guess is really, really the biggest reason, and you know as the Article Photo shows that team stole my entire dynasty from us from stopping our youthful up-and-comers in 2012!!
April 9th, 2017 Facebook Post:
So I finally had the displeasure of running into my 1st in-person Golden State KD jersey; it was being worn by one of those really, really annoying middle school girls, too.
On a related side note I demand a 30 for 30 [which may be 50 for 50 by then or some shit since ESPN's close to it's 40th birthday now (2019)] on our old group similar to "This Magic Moment", the one on Penny & Shaq's Magic. 'A Tale of Two Cities' Tragedy, Thunder Up: The Dynasty That Never Was'. In part because you know they'd cover the Seattle angle given that it was technically the Sonics that drafted both KD and Russell right b4 the move.
Secret Base/SB Nation's got this one covered very well already: The Cliffnotes Version anyways!
Still he earned a lot of reputation back from returning to and winning one of his rings with Cleveland, #Believeland!!
It's just a different era, it might be blasphemes to say: but MJ and Kobe would've made similar choices if similar opportunities had been available. I might HATE Lebron's Branding and Style, but the Sheer Greatness he's achieving the ridiculous, preposterous durability he's been maintaining in these Los Angeles Days is nothing short of remarkable. #HateThePlayerDontHateTheGame
Happy for Westbrook!!
On the flipside to everything and all the negatives, I am really, really, REALLY Happy for Westbrook!! He's returning to his boyhood team, presumably! (Who in their right mind grows up an LA Clippers Fan?? They got benched in #TheirOwnDamnMovie, lamo, #LikeMike!!)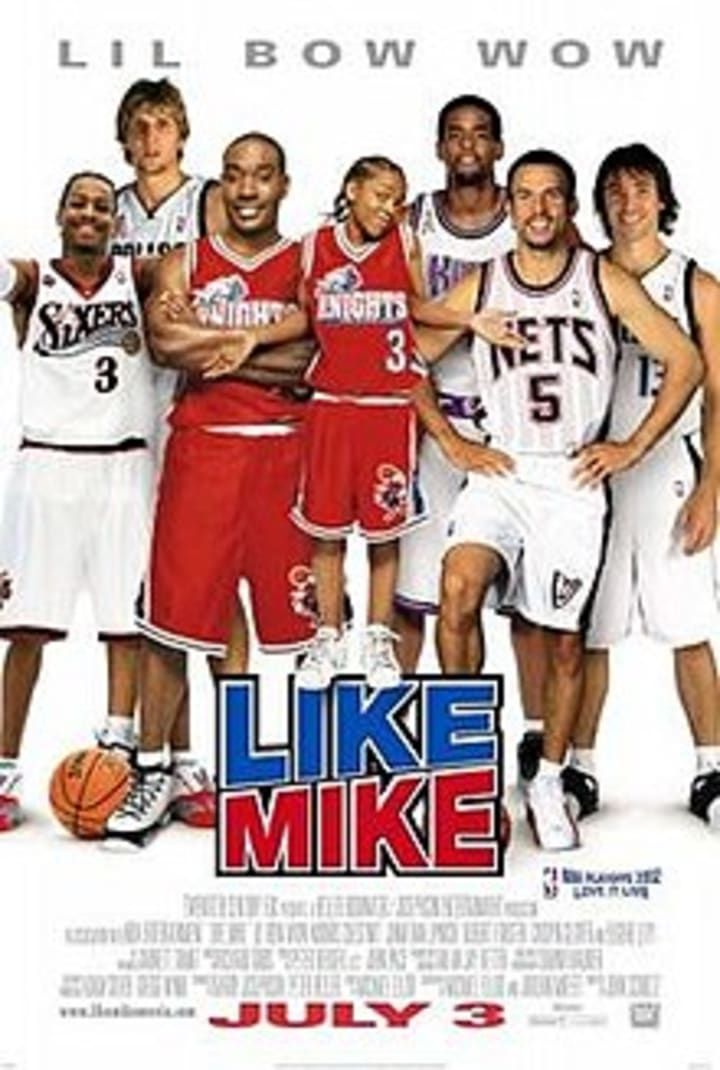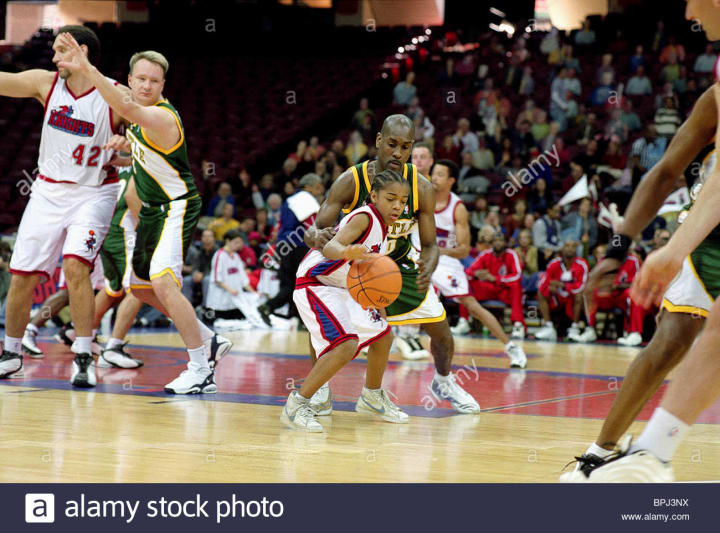 #LAClippersItsTimeToRelocateToSeattle!!!
Ultimately I might not love, love this 2021 Lakers team like I loved the 2004 Lakers! But if they achieve the greatness they're striving for I'll be happy for Carmelo (despite everything Thunder-wise, but OU-Wise his Syracuse Squad Denied Stillwater, so here you go Melo, haha.) Marc Gasol (Full Circle with Pau being on Kobe's Ring 4 and Ring 5 Teams)!!
Did I Mention I'd be Happy for Russell Westbrook!! Especially if it denies KD & Harden Directly in the Finals!!!
So a Lakers-Bucks Finals for 2021 if all goes well?? If I didn't work 72 Hours a Week regularly/48 Hours during the lucky non-mandatory weeks, I'd say Sign Me Up for 7 Games!!!
Maybe the Thunder can eventually cash in on their Draft Capital, Maybe Eventually Seattle Gets Their Team Back through Expansion or Relocation and Brings Back the Ray Allen Era Look Hopefully, #FingersCrossed!! The Yellow Alternate is Fire, too!!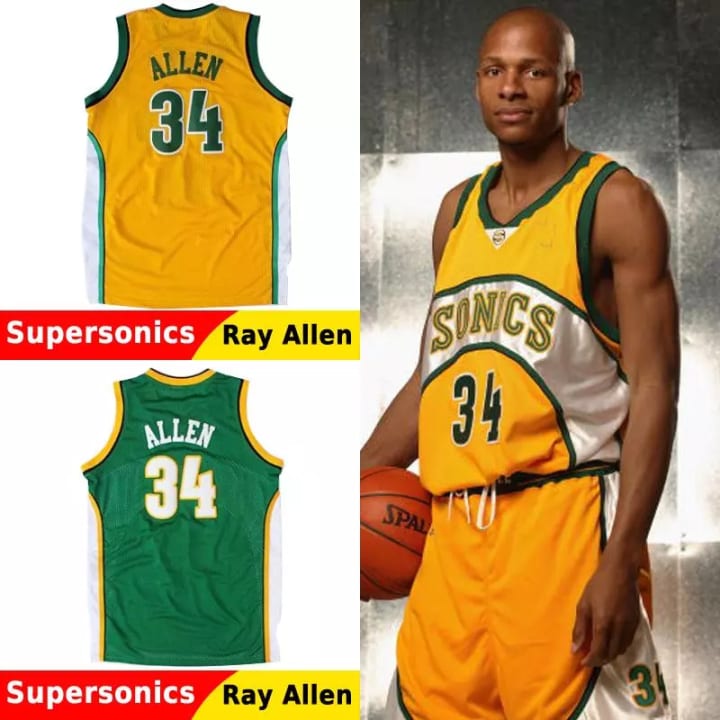 But in either case it's not happening for OKC or Seattle this year, so following Giannis's Quest to Repeat in my Professional Football Market, #GoPackGo, and following Russell's 2004ish Lakers Experience will be the storylines of the NBA Season for me! How about you??