Best Sports Podcasts of 2018
For die hard sports fans, watching our favorite teams on television just isn't enough. Listen to sports veterans and comedians discuss the latest events, sports news and sports analysis with these top ten best sports podcasts of 2018.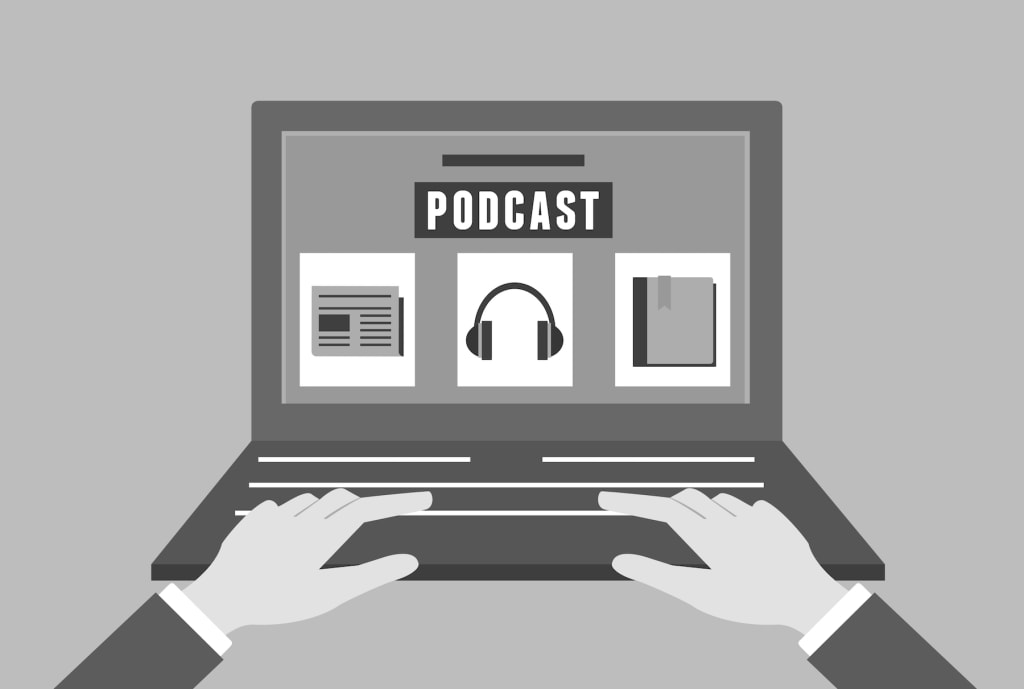 Podcasts have been blessing our ears for years. Instead of listening to talk radio and top 40 hits on our morning commute, we have the option to tune into our favorite broadcasters and experts throughout any genre – sports, comedy, mystery, storytelling, etc. You can stream or download various podcasts at home on your computer or anywhere on your phone via iTunes, Tunein and even Spotify.
Specifically, in the world of sports, there are countless podcasts curated around sports talk, sports media, pop culture, sports stories and so on. There are many to choose from, no matter what your taste. If you want to hear a podcast about college football coaches, the NBA draft, and everything in between, chances are there's a specific podcast for you.
To make it easier on you, we have compiled a list of the ten best sports podcasts of 2018, each covering a variety of different topics. Spend less of your time flipping through television shows and more time listening to your favorite sports broadcasters.
Hosted by the one and only basketball legend, Shaquille O'Neal, this podcast centers around the subject of not just basketball, but all sports and entertainment, controversy, and lifestyle.
Once a week, you can tune in for an hour and listen to Shaq and his sports sidekick, John Kincade discuss events happening in sports and breaking them down for the light hearted. If you are a fan of Shaq and his humorous side, give this podcast a listen.
ESPN's Zach Lowe offers in-depth analysis and criticism in this hour-long, high quality sports broadcast. Known as one of the most entertaining podcasts in sports, Zach Lowe breaks down everything from industry rumors to NBA players, shedding light on the behind the scenes world of the NBA. It is just as entertaining as it is informative, so you shouldn't sleep on this one!
Based off the name of this podcast, you can probably already imagine what it's about. The NBA is a media conglomerate and it takes several podcasts to cover just a bit of it.
Host Nate Duncan discusses his deep knowledge of the NBA's system and statistical analysis. He breaks down the team roster and delves into each individual statistic, perfect for those who plan on joining a fantasy league next year.
Playing with Science is essentially a talk show of enthusiastic sports science. Co-hosts Chuck Nice and Gary O'Reilly invite some of the most intelligent professionals to break down and analyze some of the greatest sports moments in history.
From Steph Curry's legendary jump shot, to Mike Trout's home run swing, fans can listen and learn about the science that goes behind these phenomenal players. It's a break from your regular sports radio show and offers a different approach and idea to your favorite players.
Bill Simmons, the famous sportswriter and creator of ESPN's 30 for 30 Podcasts now has his own podcast where he can focus on all things he finds worthy. On his hour-long show, you can expect athlete interviews, celebrity appearances, in-depth discussions with sports experts and iconic sports stories. This show is a must-listen for all sports fanatics because he relates to sports fans indefinitely.
The Sklar Brothers offer a twist from your regular podcasts featured on sports networks. Hosted by comedians and brothers Randy and Jason Sklar, they discuss their ideas and take on sports as well as pop culture.
The great thing about this podcast is that you don't need to be a die-hard sports fan to be into it. It's perfect to listen to with your significant other who invests his or her life into sports, because its not only informative, but hilarious.
With the World Cup currently happening in Russia, soccer fans around the world need something to tune into when Fox Sports or ESPN is out of reach. Luckily for you, Men in Blazers (made up of Brits Michael Davies and Roger Bennett) bring forth the most popular soccer podcast in America. Besides having their own television show, their podcast provides in-depth analysis and guest interviews that all soccer fans can appreciate.
Can't get enough of sports news? Tune into Golic and Wingo for four hours of your favorite sports stories and news. The longtime friends and veterans talk about everything from the biggest soccer scandals to MLB draft busts. Want to hear the latest college football news? They got you. Want to hear who is being traded next in the NFL? Listen here. Even the things you don't care to learn about, you will hear through Golic and Wingo.
Jalen Rose and David Jacoby team up for an hour-long podcast about NBA players, behind-the-scenes stories and professional athletes. Jalen Rose is a former NBA player who isn't afraid to speak his mind and give insider knowledge about the NBA. Listening to their show, you will learn about the good, the bad and the ugly of the NBA. Nobody tells it like Jalen & Jacoby do.
Many times, sports podcasts stick to a single section of sports. That's not the case for Pardon My Take. Hosted by Dan Katz (Big Cat) and PFT Commenter, this podcast is far from ordinary. Instead of sticking to a strict format, the hosts shy away from typical interviews and topics, and instead, dive into the entertainment aspect of sports like what NBA players do on their off season and what Kevin Durant's favorite burger is.
Pardon My Take gains anywhere from 750,000 to 1.5 million listeners per episode. If this amount of fans tune into their show regularly, you can imagine how entertaining they actually are.