Best Cleats for Soccer in 2018
Cleats are a key to any soccer players success. Knowing what the best cleats for soccer to wear on game day is just as critical. Here are the best soccer cleats on the market in 2018.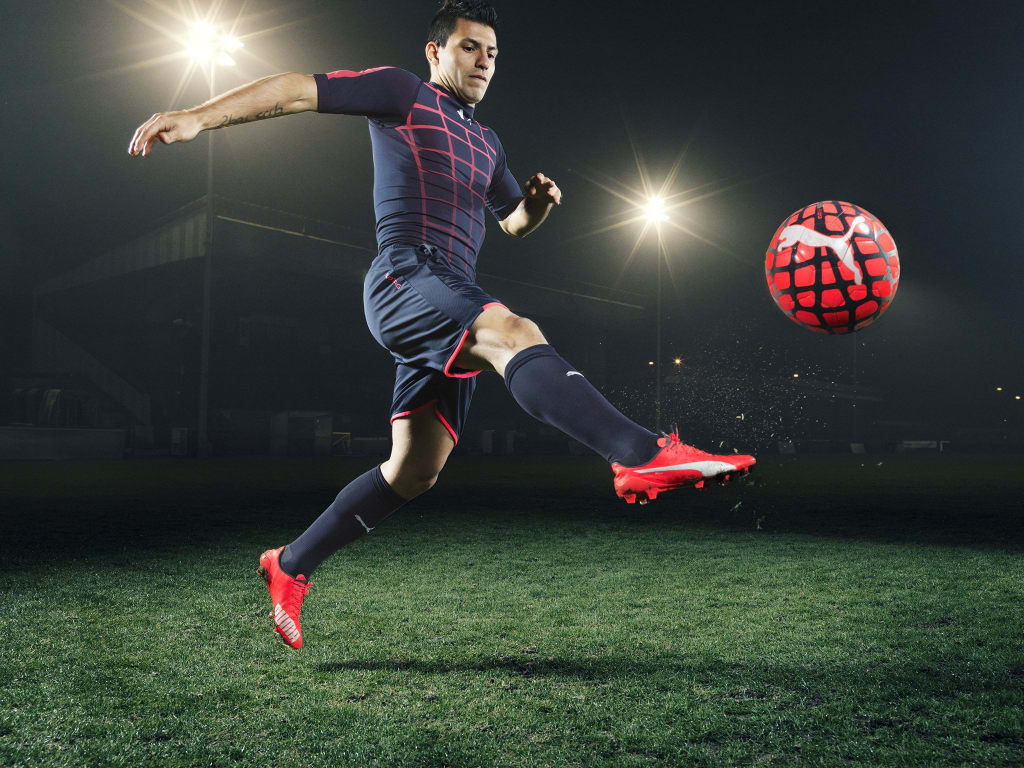 On the soccer field, nothing is more important to a player than their cleats. Not just any cleats will work. Many soccer players around the world will share that the soccer shoes they use are key to their success on the field, like the best soccer cleats for wide feet. Every player can agree that a high quality pair of cleats can be a game changer. From Adidas to Nike, and brands alike, finding a high quality pair of cleats, AKA soccer shoes, is essential on game day. In addition, getting the right pair of cleats to help control the ball, firmly plant into the ground, and assist with fast paced change of direction the game demands is all part of the process in choosing the right shoe.
Soccer cleats, or also termed football cleats, in today's market come with various features from synthetic materials to conical studs and each cleat features a differing aspect to elevate any player's game—whether new or a seasoned veteran. Choosing the right pair of cleats is now easier than ever with our list of the best cleats for soccer in 2018.
The new lightweight evospeed soccer shoe is one of the most durable synthetic and high quality pair of cleats on the market. The soft upper material provides comfort while the core provides quick turns on the field by giving the shoe a good grip on the grass. The shoe is built with a lightweight nylon outsole and offers a great balance of stud configuration and balance/traction on the field. This shoe is a must for any level soccer player and is a solid choice when choosing a pair of the best cleats.
If you're looking for a soccer shoe that is high quality, offers a soft agility mesh design for responsiveness and optimum ball control, then look no further than the adidas Nemeziz Messi 17.3 FG Soccer Shoe. This shoe is designed with a rubber sole and an agility mesh upper for outstanding ball control. These cleats feature a dual lock collar for ankle stability and the lightweight messiGABETRAX outsole is a favorite of many soccer players who have used these on the field. This pair of cleats was designed to keep your foot firm in the ground with solid stud configuration and design.
When it comes to striking gold, the Men's Zhero Gravity soccer cleats by Lotto are just like hitting the jackpot for high quality soccer cleats. These white/black/lime football cleats are designed for players who desire more speed, better reactivity, and ball control. The cleat is designed with a single kurim foot shell, which ensures power and 360 degree control. This pair of cleats features an Ultralight nylon PA12 sole and a EVA midsole for added comfort and soccer cleat durability. The synthetic sole and Puntoflex technology makes this cleat even more durable for the demands of the game.
If you're looking for a sleek, durable, and adaptable pair of cleats, look no more! The Adizero Primeknit football cleat by adidas is a top choice for many soccer players. These high quality soccer shoes are designed to wrap the foot in adaptive support and ultralight comfort, increasing adaptability on the field. The cleat features an anatomical lace structure to help relieve pressure for a comfortable fit regardless of motion, changes of direction, and ball control. The Speed Spat seam tape helps eliminate lockdown to promote natural flex in the upper part of the cleat. Lastly, the heel cup locks the foot in place helping to keep the foot firm in the ground when planting or pushing off the turf.
This is the lightest high quality soccer cleat you will find out there. The ASICS DS Light X-Fly MS Soccer shoe features a micro-synthetic leather upper that conforms to your foot for optimal control over the ball. These soccer cleats are made from a durable Solyte polymer and features an X-Fly cleat plate to evenly distribute cleat pressure. This allows you to deliver excellent traction on any playing surface. These soccer cleats feature a Seven-eye lace closure, a lightly padded topline, and a low profile design. Take the worry out of your pair of soccer cleats with these by ASICS, as they are the best soccer cleats under $100 you can buy.
When you combine Nike, the words Tiempo Legend, and Flyknit, you know the soccer shoes you are considering are going to be legit. The Nike Tiempo is a go to for all soccer players and viewed as one of the best cleats for soccer on the market. Built from synthetic materials, these football cleats come with a FlyKit constructed heal and tongue to add breathability, support, and comfort where soccer players need it the most. Made with premium kangaroo leather and interior soft quilting, comfort is not its only major draw. The Nikegrip technology utilizes interlocking textures to help prevent feet from sliding giving control on the ball and a steady from ground to step into. Molded sock liners help reduce stud pressure and enhances comfort while also providing stability and control when changing direction on the field. Doesn't that sound nice?
A Predator sounds intimidating when thinking about one on the field. Adidas was not joking when they named their pair of cleats the Predator soccer shoe. These football cleats are built for the ultimate lockdown with the sock-like Primemesh upper sole. This allows you to move with rapid speed while still giving stability to control the ball. Controlskin keeps the ball where you need it and the TPU-injected outsole gives you stability on any playing surface. Similar synthetic sole structure, the core draw here is the Primemesh upper. A Molded heel offers players a snug fit for ability to change direction on a fly and also give your feet good grip in the shoe itself. Now go out there and try out what a Predator shoe feels like.
PUMA lands on firm ground with the Evopower Vigor 2 soccer shoe. The spandex sock as well as the accufoam 3D dots further raise comfort and kicking accuracy. The biggest cleat feature is the anatomically engineered lightweight outsole that enables your foot to bend like it was wearing no shoe at all. Limited restrictions increase control of the ball whether you are planing, driving, changing direction, or trying to kick in a goal making it one of the best cleats for soccer on the market. Its stud configuration offers a perfect balance of agility and stabilization on the field. What is a draw for some too is the shear brilliant design of the shoe and comfort. PUMA in the wild is not one to mess around with and neither is this shoe of you are the opponent. They're great soccer cleats for midfielders to buy.
Nike's HyperVenom Phelon II (FG) Firm-Ground soccer cleat is built for unrivaled agility on the filed like none other. The anatomical fit locks down your foot to assist with control of the ball when facing a rapidly moving game pace. The textured, leather-like upper enhances the ball tough for soccer players maximum control. The rubber sole and stud configuration grabs the field like nothing you have ever seen. Its asymmetrical lacing system expands ball control area and the molded, perforated sockliner cushions to help reduce stud pressure. Its final major draw is the TPU plate the provides responsive support and comfort.
Our final soccer shoe, the DREAM PAIRS football soccer cleat, is nothing short of greatness like the others. Its good grip, high quality, and solid stud configuration make this football cleat one to consider. The man made material and synthetic sole give a lightweight, soft and comfortable design. The cushioned insole adds comfort and the premium DP combination upper offers durability when trying to control the ball. These cleats feature a rubber molded cleat with Rotational Traction configuration for the most flexibility when moving, changing direction, and planting/pushing off the field. This by no means is a shoe you should overlook when thinking about nabbing thebest cleats for soccer around.
product review
About the author
Thinking in nodes of progress, futurism, science, culture, and existence. I experience life in a number of ways, pertaining to mathematical concepts mixed with rich flavors of art.
Reader insights
Be the first to share your insights about this piece.
Add your insights