Best Soccer Cleats Under $100 You Need to Have
Don't want to spend too much on cleats for soccer games? Here are the coolest and best soccer cleats under $100 to help you win every game.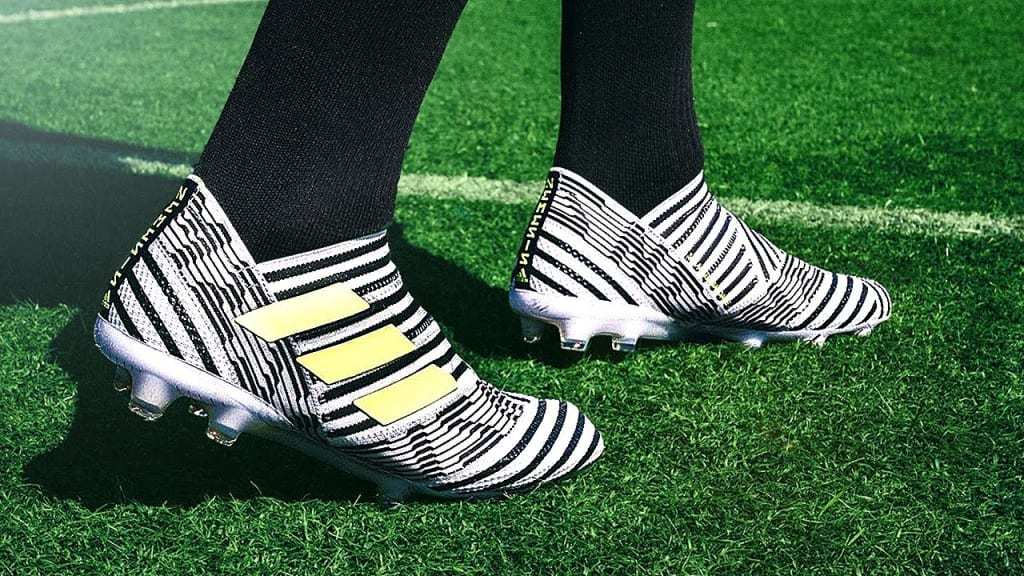 Without a pair of soccer cleats, it can be tough to play soccer, especially if you're playing on natural grass. You can easily lose your grip on the ground and slide from your quick turns and fast pace. Soccer shoes feature cleated outsoles to make sure you always have a firm grip on the ground. You also play much better when you can control your movements.
But it seems that so many soccer cleats out there are super expensive. I'm talking about $100 to even $300 for soccer cleats! For shoes that will be completely destroyed after playing too many soccer games? That doesn't seem fair. The price may have something to do with quality and brand, but there are definitely soccer cleats out there that run under $100 and are still amazing in quality. In fact... there are! And I've conjured up the best of the best soccer cleats under $100 just for you. Check out these inexpensive soccer cleats that won't pain you to see them destroyed after a winning game.
These classy-looking soccer cleats can be your new favorite cleats for all of your games. Among the best soccer cleats under $100, you're getting amazing quality, durability, and style, too. They're also not too flashy, which many people don't want when it comes to soccer cleats.
However, these cleats are soft and very lightweight, so it doesn't feel like you're running with pounds on your feet. And moving in these are a breeze. With the rubber cleated outsoles, they can help you get a good grip on the ground and prevent you from slipping. Also, the soft lining is designed for maximum comfort throughout every game.
Puma is a fantastic brand that creates among the best soccer cleats you'll ever wear. With a black base, red specks, and a touch of white, these handsome-looking cleats are also amazing in performance. While they may look great, they can still manage your every move on the field.
Made with the best material that doesn't tear easily, these Puma cleats feature strong, cleated outsoles for stability. Super soft and comfortable, you can wear this pair of cleats to all of your games. As a plus, they're much cheaper than many other soccer cleats out there.
These cleats scream daring, courageous, and professional. Among the greatest soccer cleats under $100, these awesome cleats are stunning in appearance. Bold, black, and with a hint of red, these soccer shoes are great to play in. You can always control your speed, and these soccer cleats can manage all of your moves.
Never let a pair of cleats disappoint you again; these by Nike can help you win every game. The cleats feature tough and durable rubber cleated outsoles. Made with the best and softest material, these shoes won't ache your feet after playing a major game. Get maximum comfort every time with one of the best high top soccer cleats.
With the perfect blend of flashy and cool, these great-looking soccer cleats by zephz will make you play and even look like a professional soccer player. Designed to handle your craziest and quickest moves on the field, these cleats work wonders. And you won't have to worry about ruining these after playing in them for four to five games—it takes a lot to destroy them.
These soccer cleats are easily among the best soccer cleats under $100. They include nylon black laces as well as an additional bonus colored lace if you want to switch things up. The color laces include orange, green, yellow, teaberry, and blue. Plus, the cleats on these shoes are amazing if you're looking for a good grip on the ground.
Need low-price soccer cleats that are sock-fitted? This pair is awesome in both style and performance. In bright white and Nike's logo in shiny silver, this pair of cleats certainly won't disappoint you on the field. Super comfortable and easy to move in, I highly suggest getting this pair if you're all about great-fitting cleats.
Made from top-quality material, it'll be easy to break into these shoes for the game. Since they're sock-fitted, not only do they feel great against your ankles, but they won't slip off of your feet in the middle of the game. Plus, the cleats on these soccer shoes are strong enough to control your speed if you're playing forward or striker. They can even help you curve a soccer ball.
Soccer cleats can be artistic, too, and this pair is without a doubt a true masterpiece. Among the coolest soccer cleats under $100 that you can purchase, these cleats by Nike drip with style. But they're also very durable on the field, if you're rough in soccer. Black and white with a touch of neon yellow, these soccer cleats will definitely attract attention.
Both intimidating and professional, these soccer cleats are amazing. Not only are the cleats on the outsoles of these are sturdy, but the material doesn't rip easily. And don't worry about destroying these in one game, they're known to last long. The dual lock collar is designed for secure lockdown and ankle stability for constant comfort.
Now, this is a flashy pair of soccer cleats. Out of the soccer cleats under $100 to buy, these cleats are super bright and certainly eye catching. If you're into neon shoes and love anything flashy, then these cleats are right up your alley. But they're not all about show, they're also super sturdy on the field.
Bright in neon yellow, these soccer cleats feature a lace-up closer for a secure fit. With the thin comfort tongue, you won't have to be worried about any discomfort in the middle of a game. And the lightly padded collar and breathable fabric lining makes running in these simple without the weight. These definitely can be labeled as one of the best soccer cleats of 2017.
Here's another pair of great, white soccer cleats. This pair by Adidas is sure to make all of your soccer games winning games. Lightweight, comfortable, and smooth, never run in cleats that will make your feet sore after every game.
These cleats feature extra comfort around the ankles to prevent any aching. Made with the best, breathable material, no heat will be trapped in these cleats. The knit upper also allows natural movement when playing defender and forward. And the mid-cut design is known for support and stability.
From the greatest soccer cleats under $100, these professional cleats by Adidas make every soccer game a painless one. With the classic look but in black and red, these shoes are designed to handle your speed, strikes, and even your falls. And it's still difficult to ruin these cleats.
Made with top-quality leather, and synthetic soles, these soccer cleats might be your next go-to cleats for any game. The full grain leather upper is ideal for ball control. The flexible plate is designed to move with your foot for optimal comfort. And the studs on the outsoles is ideal for gripping on the ground and stability.
Last, but certainly not least, among the coolest soccer cleats under $100 are these by Under Armour. Under Armour makes among the best soccer cleats out there. However, this specific pair works amazing on your feet when killing it in the game. In addition, they look awesome, too, if you're into bright, exotic colors.
The external heel helps lock the foot in place so they don't slip off in the middle of the game. With the thin tongue and lightly padded collar, you're guaranteed constant comfort. And the smooth synthetic lining is ideal for in-shoe feel. Playing all of your soccer games in these cleats will be easy because of how lightweight they are.
product review
About the author
Enjoys lounging in NYC bars, loves traveling to foreign countries, and volunteers at the homeless shelter twice a month.
Reader insights
Be the first to share your insights about this piece.
Add your insights