Best High Top Soccer Cleats for the Player in You
The best high top soccer cleats will allow you to compete on an elite level, so serious players should grab some ASAP.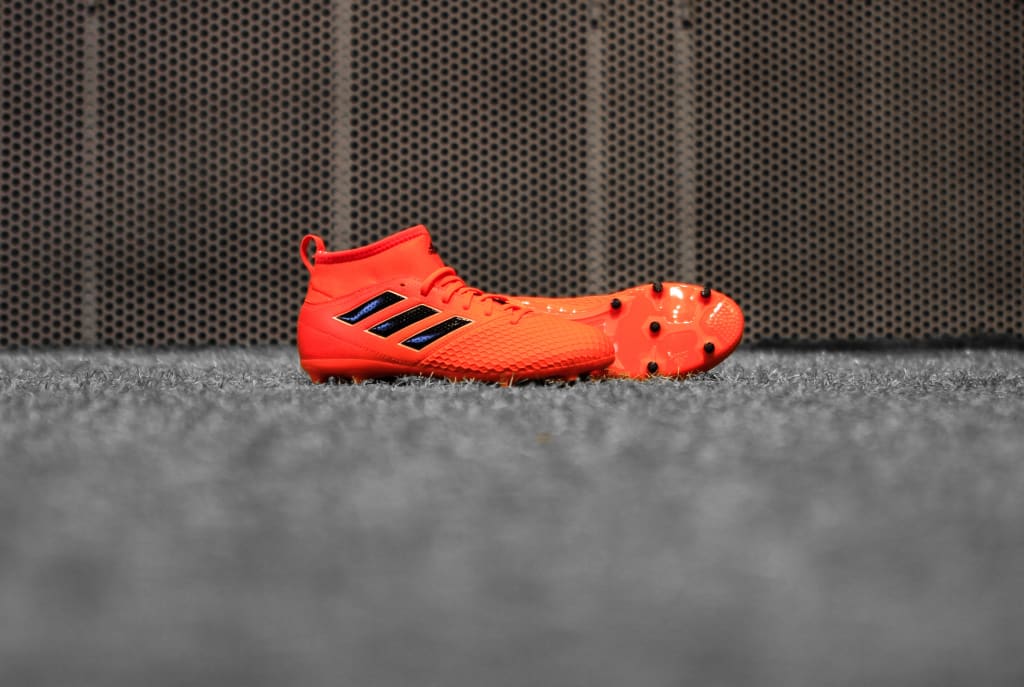 If you don't have the right cleats out on the soccer field, you'll be at a severe disadvantage when it comes to crunch time. Without the right footwear it'll seem like you're playing in slow motion, making you a liability for the rest of your teammates. The best high top soccer cleats will allow you to compete on an elite level, and if you're serious about soccer you need to get your hands on a pair.
Different players are going to have different needs when it comes to cleats, but there are some universal brands and styles whether you're a novice or a pro. Some of these cleats are surprisingly affordable, and you don't have to be one of the richest soccer players around to foot the bill. High top soccer cleats offer more ankle protection while remaining light and durable. Check out some of the best on the market below.
Adidas is known for making incredibly cool and comfortable shoes, and these shoes are among the best high top soccer cleats money can buy. They fit with the ease of a sock, and they are perfect for wearing over extended periods of time.
These cleats are known to hold up well over time, and they protect your ankles without being restricting. You'll always be in control of the game when sporting a pair of Performance Ace Soccer Shoes by Adidas.
These are some of the best high top soccer cleats that Nike has to offer, which is saying something because the company has a ton of great options. The mesh uppers mold to the foot for added comfort and breathability, letting your attention remain where it's most needed—the soccer field.
A great thing about these cleats is the amazing ability to grip the ball they give players. The players can almost feel the ball, leading to better control, making you that much harder to defend. Nike's four cleat heel design also makes sure you don't get bogged down in grass buildup out on the field, something that can become an issue with lesser cleats.
The impressive thing about these high top soccer cleats from Puma is their ability to make you feel like you're wearing nothing at all on your feet, while still adding sufficient protection from the attacks of other players. Your kicking accuracy and velocity will be noticeably improved when wearing these impressive soccer cleats, making them incredibly desirable for serious players.
The cushion in these shoes is designed to relieve pressure on the more sensitive areas, including the sole of the foot. Lightweight and full of support, these are the some of the best high top soccer cleats for the player in you.
Asics is renowned throughout the world for their fine footwear, and they make some of the best soccer cleats in the business. These high top soccer cleats will give you superior traction no matter the surface you're playing on, as they're known to perform equally well on turf and natural grass.
The patented Kangaroo Leather Vamp gives you incredible stability, keeping your ankles safe when you get into tight spots. These sleek cleats also offer some of the most attractive designs, ensuring you turn heads whenever you play.
One of the best high top soccer cleats is of course made by Nike, and the Hypervenom Phantom FG are truly among the elite. They softly cushion your feel while giving you expert control over the soccer ball.
Durability is big for anything you plan on investing in, and these hold up well over multiple seasons of competitive soccer. These are the very definition of high performance sports wear.
The Predator are some of the most legendary high top soccer cleats ever made, gaining widespread fame on the feet of stars like David Beckham, Steven Gerrard, and Paul Pogba. These cleats are designed with top flight competitive play in mind, and they hold up better than most on the market. In addition, you get extra friction and control on the ball, leading to highly improved play. Hell, maybe they'll even help you become one of the best soccer players of all time.
Made out of kangaroo leather, the Nike Tiempo offers an incredible comfort to performance ratio, clearly one of the best high top soccer cleats. It's mesh lining helps keep your foot locked in, preventing the leather from over stretching and causing damage to your arches. They also offer some of the best traction and stability you'll find in a pair of soccer cleats.
These high top cleats are beautifully designed, and what makes them even more impressive, they don't skimp on performance. They offer great ankle protection and non-slip soles, giving you optimal traction in all conditions.
The great arch support ensures you adapt well to firm ground and artificial grass, making them a multi-surface marvel. Leader Show gives a more natural ball to foot feel, almost like you were kicking it around barefoot without the pain.
Nike has no shortage of great high top soccer cleats, and these are just another notch on their incredible legacy. The stud pattern is designed to provide traction on all surfaces, and are undoubtably some of the best football cleats for serious players. They offer all the crucial elements you'll need for fast paced playing, and the high tops give you peace of mind, knowing your ankles are out of harms way.
Lastly, if you're looking for some of the most dynamic high top soccer cleats on the market, look no further than the superior performance Jusefu offers. They are comfortable and reliable, which is the most you can ask from a pair of soccer cleats.
The ball also seems to be attracted to these shoes, as they make it tough for the defender to separate you from the ball. Top shoes always blend performance and durability, and these things have plenty of both.