Best Soccer Cleats for Midfielders to Buy
For the most adept of playthroughs in passing, crossing, ball carrying, and skilled attacking these are the best soccer cleats for midfielders to steal the game with.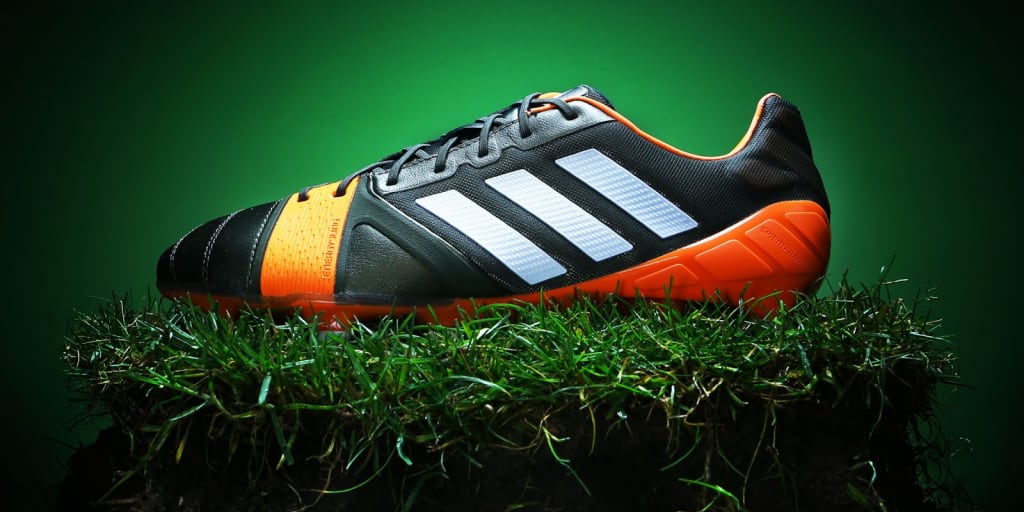 Midfielders don't have it easy. You're not only responsible for practically all that happens across the pitch, you need to be on the ball as much as possible to ensure your team doesn't give up possession, or worse, a goal. Some would tell you that the game and skill have no correlation to the cleats you wear, but I highly disagree. Having the most adept, advanced, and personalized soccer boot may not guarantee victory, but it sure does help with your overall performance. This can be witnessed in anything from stopping power, swift turning, ball control, and touch.
It doesn't matter if you're a central midfielder, attacking midfielder, wide midfielder, or defensive midfielder; these following boots are some of the very best soccer cleats for midfielders in any position. Especially for those players who get moved around a lot, many of these cleats work well in varied places on the pitch, depending on the specs and components available. Midfielders are, in all actuality, the hardest workers on the pitch. So, wouldn't you want your football boots to work in the exact same capacity? I'd think so, and these following products will ensure top notch performance and perfected overall play.
They're known for making some of the most quality designed and featured pieces of footwear on the market, and with the Predator Instincts, Adidas does not disappoint. While they may be a bit behind in age, that has never stopped the soccer cleat's primal use, which is for superior ball control.
Adidas' enhanced Predator technology in the forefoot allows for the best precision, whether you're passing, trapping, or tapping, it makes no difference. The Predator Instincts are also made with a rubber sole, rather than leather, so they're much easier to maintain than others among the best soccer cleats for midfielders.
Calling all creative midfielders, these bad boys are your go to for the most in amplified soccer gameplay. Nike is known for their truly magnificent football boots, but they're not so adept in crafting midfielder central technology, rather they tend to just have the best cleats, period. FC Barca's Denis Suárez and André Gomes rock these sleek football boots for powerful striking ability and accurate passing.
Despite that, the Magista Obra IIs are their defining midfielder cleat. Not only are they among the best soccer cleats for midfielders, they literally make your game ten times stronger thanks to various components. One of these features is the dynamic fit collar, which stabilizes your ankle and increases your comfortability while playing. There's also a tongueless FlyKnit upper, making the boot an all-around lightweight, yet durable weapon for ball performance and handling.
These bad boys pack on performance enhancers, comfort stabilizers, and stud configuration for the most beneficial of football boots, but what many tend to forget is the Copa Mundial has had some history among FIFA circles, having been around since 1979. Before you begin to panic, wondering how on earth such an ancient shoe has found itself here surrounded by the best cleats for midfielders, let's keep in mind you're not playing in the World Cup. If you were, though, these would be the cleats I'd recommend.
Due to this long history and thence adapted performance enhancements since being released, the Copa Mundial is probably one of the most sophisticated soccer cleats you'll find on the market. Not to mention years of enhanced comfortability and lightweight materials, they've been upgraded for complete durability, while still utilizing a leather based upper material. For the traditional players out there who want to use the league's very own tricks against them, Copa Mundial is that very cheat code.
While the Nike Tiempo Legends are some of the best cleats for defenders, their CTR360 says it all within the name: all around, superior directional performance for quality playability on all sides of your game. It's designed with a material called kanga-lite, which isn't exactly kangaroo leather, but still feels like it, offering lightweight durability on one hand, plus All Conditions Control (ACC) on the other.
The midsole is made our of molded EVA insole with Poron for a contoured arch and heel support that also reduces pressure when playing. No other soccer cleat on the market allows for both quality traction, all around direction, and the best in comfort all from one shoe that's obviously among the best soccer cleats for midfielders.
Despite their relatively high price range, being upwards of $115, the ACE 17.1 are an all-around football boot that don't harken to one position, even though they're among the best soccer cleats for midfielders. They're extremely lightweight, due to the SPRINTFRAME outsole material, but also deliver perfected shots that are solid and accurate, thanks to is total control stud alignment.
Adidas' ACE 17.1 are also highly comfortable, for it has two layers of material, allowed through the ultra-thin film coated Primeknit upper, which wraps around the foot for a adaptive and ultralight feel. The prior design of the 16+ were some of the most expensive soccer cleats on the market, so at least they've dropped their price ranges, if only slightly.
Appearing almost identical to the Adidas Copa Mundial, Puma's King Top DI have some of the most innovative features for engineering some of the best soccer cleats for midfielders. While the evoPOWER and evoTOUCH work specifically on two separate junctures, the Top DI does away with all of this and harkens back to tradition, rather than technology.
These lightweight leather football boots have ankle supports for a perfect grip on the foot, flexible performance considerations thanks to its true leather material, and a fold-over tongue that completely optimizes your ball control. They may look ancient, but looks can deceive you, especially when vying for top notch soccer cleats that are as golden on the pitch as they are on your wallet. Costing only around $120, the Top DI are certainly worth it.
Unlike rivals before it, the adiPure 11Pros were built for quality feel, thanks to their use of a lightweight Taurus leather, that's even protected by an ultra thin DuraCoating directly over the kicking area. There's no doubt they make for one of the best soccer cleats for midfielders,
The 11Pro also greatly improves the feel of the shoe after hours of play. The 360 degree support saddle stabilizes your foot while the FlexZone forefoot helps modify the linear motion. Lateral movements, also, have been greatly enhanced through the shoe's PlusFex component, making both ground control and high energy efficiency a possibility.
Similar in design to their evoTOUCH, Puma's evoPOWER 1.3 obviously leans more toward power, rather than ball control and touch like its predecessor. Power as relinquished through these football boots can be witnessed in such areas as agility, passing, condition controlling, and striking, to name a few.
Overall, they make for some of the best soccer cleats for midfielders, due to the fact that they integrate the way your game's velocity and accuracy work together. They're so sleek and lightweight they almost feel like you're wearing clouds, or going barefoot across the pitch, thanks to the dual technologies of gsf outsoles and the one-way stretchable adaplite material.
New Balance may not be as famous as Nike or Adidas for their soccer cleats, but the Visaro 2.0 Pro are totally different. The brand is more accustomed to making performance running shoes, so when implementing these already vastly modified components to their football boot designs and you've got one of the best soccer cleats for midfielders.
Made with both speed and comfort in mind, the Visaro 2.0 have a full moccasin upper, a seemingly random material that actually adds more power to your passing than normal kangaroo leather, as found on the Nike Mercurial Superfly. Add to that the upper's blend of synthetic PU film, which allows for superior ball stability, with the tri-layer moulded foam for foot support in striking, ball passing, and receiving, you're looking at an unrivaled pair of the best soccer cleats for astroturf.
The evoTOUCH PRO is a revolutionary football boot that attempts to bring interweave both optimized gripping technology with the top most touch control. This is done through the evoTOUCH's soft premium k-touch upper, allowing the best performance for touch on the ball, and the GripTex technology, which eliminates slip and discomfort within the shoe.
Not to mention the canonical studs help to bring you the topmost stability on the pitch, there's no question the evoTOUCH is among the best soccer cleats for midfielders. They're also only around $100, which is relatively inexpensive compared to other similar products.
Thanks to the implemented dynamic fit collar, which is now available on practically all of the best Nike footwear, the Magista Orden IIs links the lower leg with your foot, giving you much better comfort without impeding motion. They even got some sweet color designs, such as this electric lime green with orange and pink shadow tone; there's just nothing that comes close to it on the market.
They're among the best soccer cleats for midfielders, because of the rotational forefoot zone, which gives players a quality boost in speed, whether for quick turns or agile playmaking in general. Top that off with its all-around perforation sockliner, which administers lightweight cushioning, there's very little to complain about with Nike's Odern II.
About the Creator
English psycho therapist. I like to help people and oftentimes do, when people take my advice seriously. It's all in the mind, you'll see...
Reader insights
Be the first to share your insights about this piece.
Add your insights