Best Soccer Cleats for AstroTurf to Buy
Playing soccer on turf, but need better shoes? These are the best soccer cleats for AstroTurf.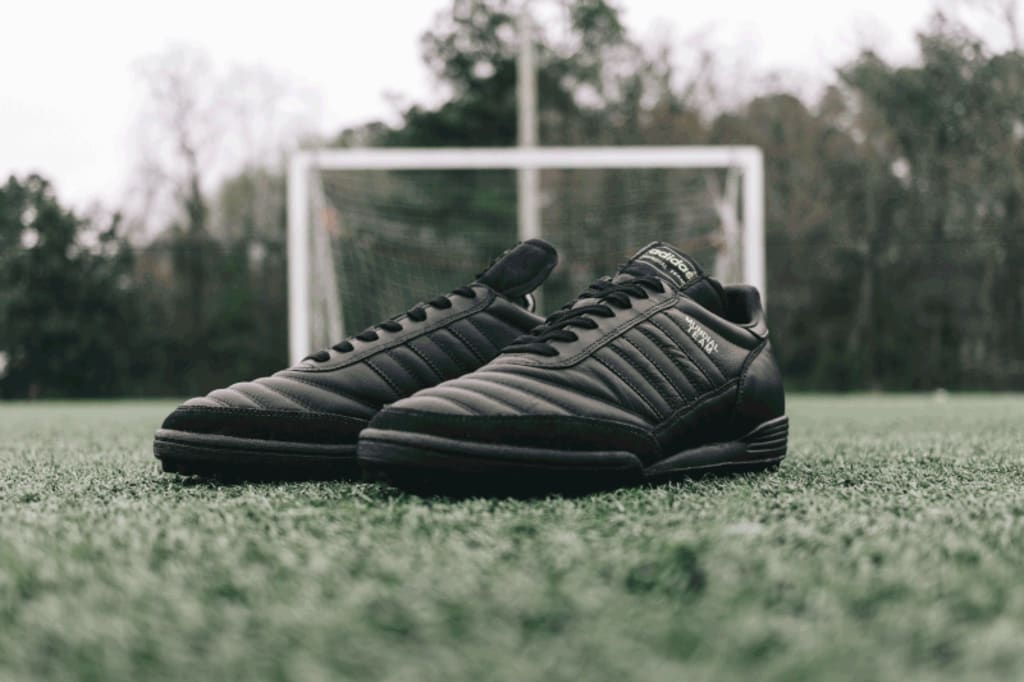 Rather than playing on natural grass or indoors, there are a lot of sports that take place on artificial grass, like soccer. Artificial grass is basically fake grass (turf), and it's great for certain sports to play on, because it only needs a little maintenance and it's not as delicate as grass. And if you happen to fall on grass, it'll leave stains on your clothing. But turf doesn't leave anything on your clothing, because it's fake grass.
Other than how turf works, there are actually soccer shoes meant for playing on turf. Since it's not real grass, you won't need actual cleats that feature cleated outsoles to get a good grip on the grass and prevent slipping. You can get your hands on soccer shoes that have none to smaller cleated outsoles. And, of course, you want to look stylish with your good-looking soccer shoes. So, here are the best soccer cleats for AstroTurf to play better on artificial grass.
Nike creates one of the best soccer shoes you'll ever come across. This great-looking turf cleats are sock fitted with its Dynamic Fit Collar for a comfortable wear and won't easily slip off your feet in the middle of a game. There's also a reinforced toe box that's meant to give you durability during games. And most importantly, it has rubber studs that's ideal for playing on AstroTurf.
These Nike cleats include cushioned surfaces for comfort and won't leave your feet feeling sore after the game. And let's also pay attention to the amazing design on this pair, the perfect blend of black and red to keep it stylish but professional at the same time.
Among the best soccer cleats for AstroTurf is this pair by Adidas. These are also sock fitted like the previous pair which is ideal for running, because you want shoes that run with you. The Predator TF will keep you in control of your movements during games while playing on artificial grass. The forged knit allows comfort when moving around and it's known to lockdown and support your feet.
Also, the circular knit is very comfortable and soft which won't irritate your ankles at all. And the Purecut laceless design gives off a smooth and durable fit on your feet. However, the Predator TF features rubber studs that's ideal for gripping on turf.
Smooth, sleek, and definitely professional looking, the Nike Mercurial X Victory is a clean-cut pair of soccer shoes that will surely help you dominate every game. While it's one of the best soccer cleats for AstroTurf to buy, they're super stylish and also won't let you down. Since it's lightweight, it's ideal for speed and performance if you're mostly placed on midfielder or forward. Eye-catching, soft, and smooth, this pair of soccer shoes also makes it easy for you to control the ball.
While the Nike Mercurial X Victory don't feature actual cleated outsoles, they include smaller studs. They still work amazing when playing on AstroTurf. The contoured sockliner is known to give low-profile cushioning and maximum comfort. Also, the color combination on these shoes is very appealing. The Nike Mercurial X Victory are also great for indoor soccer shoes.
If you show up to a game wearing Nike's Mercurial X Proximo, your opponents will be a bit intimidated by you. Why? Just the appearance itself can strike a challenge in anyone's nerves when playing soccer. Your feet are basically on fire once slipping these on.
While these shoes are sock-fitted, they make moving in quick motions easy. Since soccer is all about running, you need a pair of soccer shoes that run with you, and this pair is among the best. They also feature speed ribs on the upper which is known to keep the shoes locked down and move with your speed. Also, they're very comfortable from the cushioned insoles. However, the Nike Mercurial X Proximo also includes smaller rubber studs on the bottom to move and run swiftly on turf.
Looking to achieve the classic look when it comes to the best soccer cleats for AstroTurf? You can never go wrong with the Adidas black and white soccer cleats to help you score a goal every time—they're one of the best soccer cleats of 2017. The material on this pair is soft and made with the finest, full-grain leather with a suede reinforced toe. This also means that it's not created with a tough material that will be difficult to move around in.
They're stitched for more durability and comfort when playing midfield or defense. And on the outsole, you've got yourself multi-studded rubber for gaining the best grip on AstroTurf. So, if you're looking for the classic soccer cleats to play on turf, I highly suggest these Adidas, simply because of its professional appearance and great performance.
But if you're not into the whole classic soccer cleats look, these are definitely more exotic when it comes to the best soccer cleats for AstroTurf. Exotic, that's definitely the word to perfectly describe these Adidas soccer shoes. However, don't think that these shoes are only for show, they're amazing in performance, as well. They're laceless with a Control Primeknit that wraps around your ankles for the ultimate support and comfort. Also, these soccer shoes feature a Zoned Primeknit vamp that's ideal for control and to help you out in speed.
There's also an internal support cage that keeps the shoes locked in place and secure when killing it in the game. In addition, the TPU stripes on the outside is there to constantly keep you supported all throughout the game. And the rubber-studded outsole is perfect for playing soccer games on turf; it can also be worn on the daily, because why not.
For more of the everyday look, these soccer cleats by New Balance can be your next favorite pair of shoes to wear for all of your soccer games. Sleek, smooth, and comfortable in material, you'll be scoring goals left to right when wearing these. They also help with speed if you're playing in a position that involves a ton of running.
While these soccer shoes are designed to be worn for playing soccer on turf, they feature small rubber studs on the outsoles to get a better grip on the artificial grass. The material around the ankles are also known to keep you feeling comfortable all throughout the game without feeling any aching. And with cushioned insoles, you can also wear these shoes on a daily basis.
Out of the best soccer cleats for AstroTurf, these soccer cleats by Adidas make every soccer game a breeze. Always become a winner when wearing these great-looking soccer shoes. While the Nemeziz looks great in color and design, they work fantastic when playing in them. This pair features a full Agility Mesh upper that's ideal for comfort. It also molds the foot for a more precise wear and they will move with you when running on the turf field.
Never let soccer shoes slip off of your feet again with these shoes that feature a Dual Lock Collar that's sure to keep your ankles locked in place and secure throughout every game. With the simple rubber studs on the outsoles, you'll always be sure to get a great grip on the field when playing.
Any fans of Under Armour? They definitely make a few of the best soccer cleats for AstroTurf out there and this specific pair is one of them. Professional, stylish, and super durable, soccer shoes don't have to be all about performance anymore, but the perfect blend of both fashion and presentation. And these CF Force 3.0 by Under Armour is surely both.
This pair is super lightweight with a synthetic upper that's meant to give maximum comfort. With its embossed texture that's designed to help you out in controlling the ball, you'll be sure to scoring goals every time. As for the outsoles, it has rubber studs to handle turf when running, defending, and scoring. You can also continue to wear these awesome soccer shoes after the game since they're so comfortable and stylish. These are also one of the coolest gifts for soccer fans.
Lastly among the best soccer cleats for AstroTurf is Tiempo X Ligera by Nike. Nike does make a few of the greatest soccer shoes, and it's no shocker that this pair made it on the list. Fiery red and with a touch of black for coolness, these can be worn during all of your soccer games as well as on the daily.
These soccer cleats are made with top-quality calf leather and can still move with you when running on the field—that's how comfortable they are. It also features an internal mesh liner that's designed to prevent overstretching, so your feet will always get a snug fit every time. With the elastic gussets that hold the tongue in place, you won't feel any discomfort in the midst of the game. In addition, these soccer shoes have small rubber studs on the outsoles which is perfect for playing on AstroTurf.
About the Creator
Has a vegetable garden in his backyard, 5th son out of 8 and is a sucker for chick flicks.
Reader insights
Be the first to share your insights about this piece.
Add your insights