Vocal Verified—Skincare Routines
A curated selection of the best tips, tricks, masks, and serums from the Vocal Community.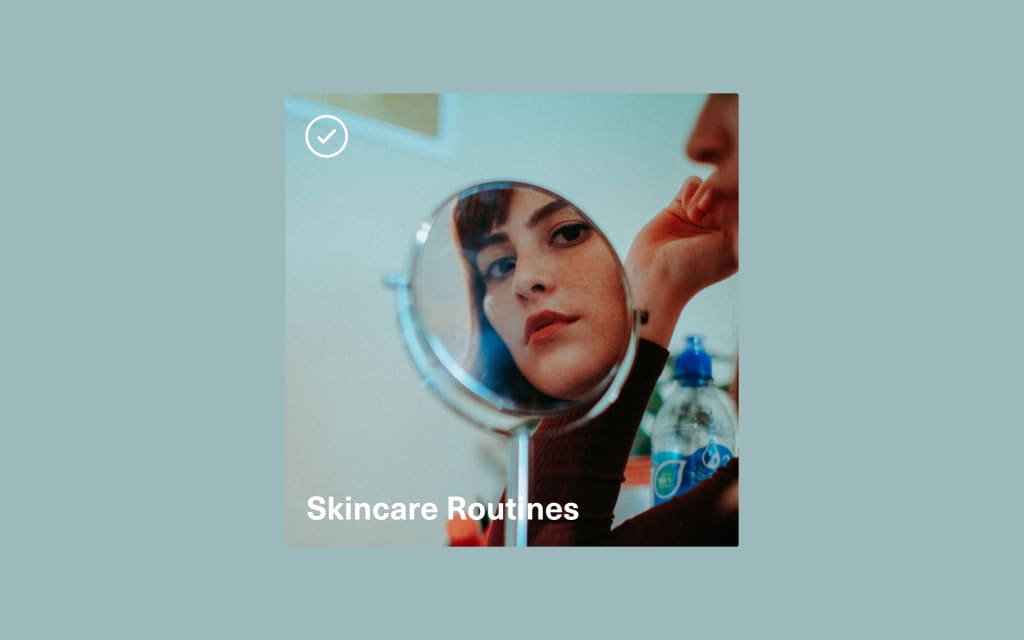 Whether it's sun damage, large pores, or hyperpigmentation, we all struggle with skin concerns. We build and revise our regimens, we nearly run Sephora out of business with all the product samples we pick up, and most importantly, we share our dermal troubles and triumphs with each other.
As the head of curation here at Vocal, and as a complete skincare junkie myself, I get the opportunity to read through all of our creators' tips and routines, and I've gathered up the best skincare advice they have to offer. Learn how these Vocal creators reveal their clearest, shiniest self, and let them help you put your best face forward.
Explore their stories, leave your favorite creators a tip, or join the conversation and share a perfected routine or acne remedy of your own.
If you're not yet a creator, you can sign up here and create your first story.
For more reading on skincare, hair care, makeup, or just a little extra inspiration, head over to Blush, Vocal's community for all things beauty.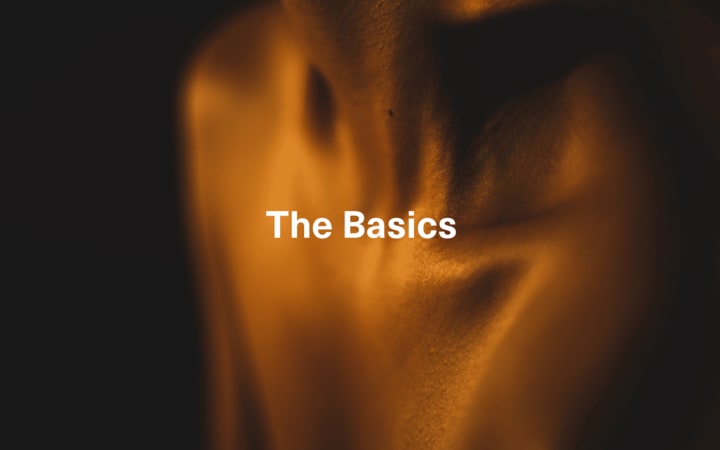 Kayla Michele knows that if you love your skin, it'll love you back. Here's her guide to glow from the inside out.
Whether you're new to skincare or you want to revisit the basics, Anna Lee Vaughn lists all the beauty secrets so simple they're often overlooked.
Maybe you're already on the skincare train, but Olivia Dela Cruz, a licensed esthetician, has sound advice to help you convince those you care about to care for themselves, too.
Megan Fernandez knows that good skin starts with the basics: good hygiene, forming habits, and sometimes asking for a little help.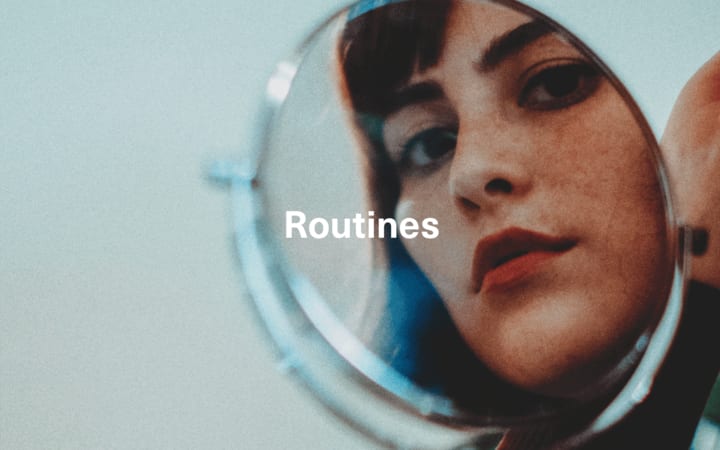 Keearahh Colla + Gin run a beautiful blog and Instagram dedicated to helping you customize the best skincare routine for your skin and yourself. Here's a complete guide to cleanse, treat, hydrate, and protect your way to glowing skin.
Cystic acne can have effects much further reaching than just having a pimple, and Maddie Green understands the struggle. Read about her journey to being gentler on herself and her skin.
It might seem counterintuitive, or even downright horrifying to some, but Kaleigh Scanlon preaches the gospel of an au naturel approach to dry, scaly skin.
Veronica Thor knows how busy you are with, well, life. Her perfect solution exists in the space between skincare and self care. Don't be afraid to dedicate yourself to some me-time.
Ellie Wall worked her way through medications and products until she identified the perfect products to soothe her stubborn acne, without any side effects.
Macie Marcello has scoured Sephora for the most effective exfoliator and luxurious toner out there, and identified what should be your new holy grails; there are items on this list for all skin types and budgets.
Hanna White has worked out a super simple (only three step!) skincare routine that firms skin and unclogs pores, and is all-natural every step of the way.
Judy Mae knows that a long multi-step routine can feel daunting even for the most dedicated skincare enthusiasts. Her basic tips will help you make the most of a simpler routine so there's no extra product needed.
Natural remedies are great, but sometimes you want to treat yourself to a high-end skincare product, and all the options at Sephora can be overwhelming. Katie Curt was in the same boat, but she trial-and-error-ed her way through and came out the other side with some great product recommendations.
Most of us dread what the summer months do to our skin, but all of us dread the winter. Let Cait Fawkes help remedy your chapped, dull skin, as well as offer some recommendations to warm-and-cozy up your bathroom routine.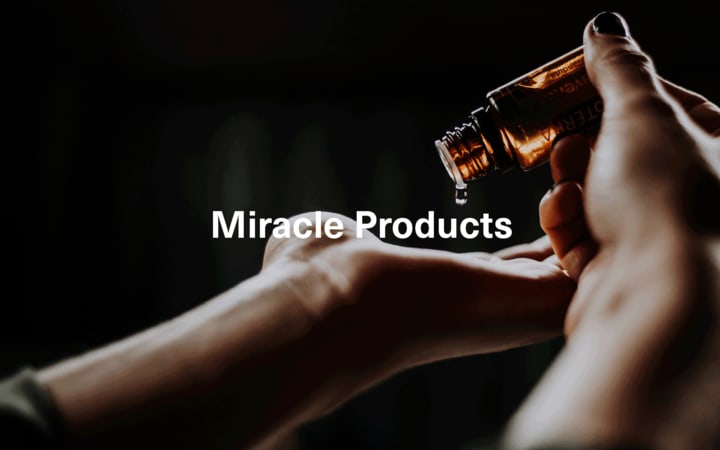 Stephi Durand, a lifestyle blogger, shares two antioxidant-packed, spot clearing masks to tighten pores and fight acne bacteria.
Dianelys Negron provides seven unique ways to tackle blackheads and clogged pores—some of these you've probably never heard of before!
Misha Alsleben also offers alternative, all-natural clearing treatments. From sugar and lemon (not for those with sensitive skin!) to oat and banana (great for sensitive skin), she offers a range of options to soothe and smooth.
Anyone passionate about skincare is familiar with, and probably skeptical of, this miracle company; G M tested it out, and has some strong opinions to share.
Mak Couture reviews five antioxidant-packed products from a luxury skincare line. The science-backed formulations left her with dramatic results.
Patricia Sarkar is a makeup enthusiast with super sensitive skin, and she's found her perfect solution for breakouts, dry skin, and even a sun allergy: a little bit of science, a little bit of magic, 100% all-natural.
Few things are more frustrating than encountering unexplainable cystic acne as an adult. Dawn Wilson understands the embarrassment and discomfort that it can bring, but she's finally found a solution that works for her—and might work for you, too.
Ash Man takes a deep dive into popular "miracle cures" touted in the beauty community, and gives you the truth: what works, and what's not all it's made out to me.
You'll look at your pantry in a whole new light. Jillian Mackenzie helps you repurpose kitchen staples into toners, moisturizers, and even cleansers.
We've all heard the benefits of essential oils touted on every skincare blog and wellness post, but aside from dropping them in a diffuser, a lot of us don't know where to begin with them. Yada Mariah has identified the perfect cocktail of oils to brighten scars and dry out acne.
Michelle Rabelo is all about enhancing natural beauty, and has an essential oil for just about every purpose to help you do just that. Here's your complete guide to relieve stress and acne scars.
Bonnie Rosita White has a background as a beauty therapist, and her passion for natural products couldn't be clearer. She offers more than the basic DIY mask; from lip balm to scrubs and even deodorant, you can give your medicine cabinet a complete, all-natural, DIY overhaul.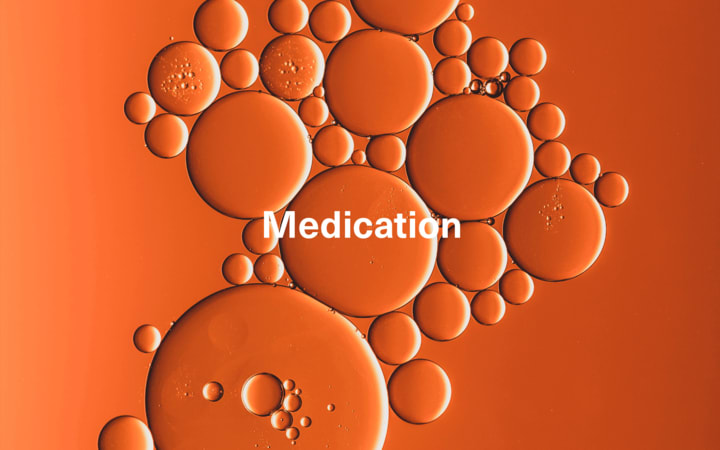 It's a word that strikes fear in so many of us that have experience with skin issues: Accutane. Brittany K. King recounts her experience with the drug, and reminds us that sometimes we have to weigh the pros and cons of cosmetic beauty versus comfort and health.
It's nice to think that if we're using all-natural skincare, taking care of ourselves, and drinking enough water, our skin will reflect that, but it's not always the case. Amanda Nowak was just as reluctant to accept that she might need medication, but her experiences might convince you.
About the Creator
Collaborative, conscious, and committed to content. We're rounding up the best that the Vocal network has to offer.
Reader insights
Be the first to share your insights about this piece.
Add your insights