What Does it Mean to be Happy?
A Candid Exploration of Happiness Amidst the Shadows of Depression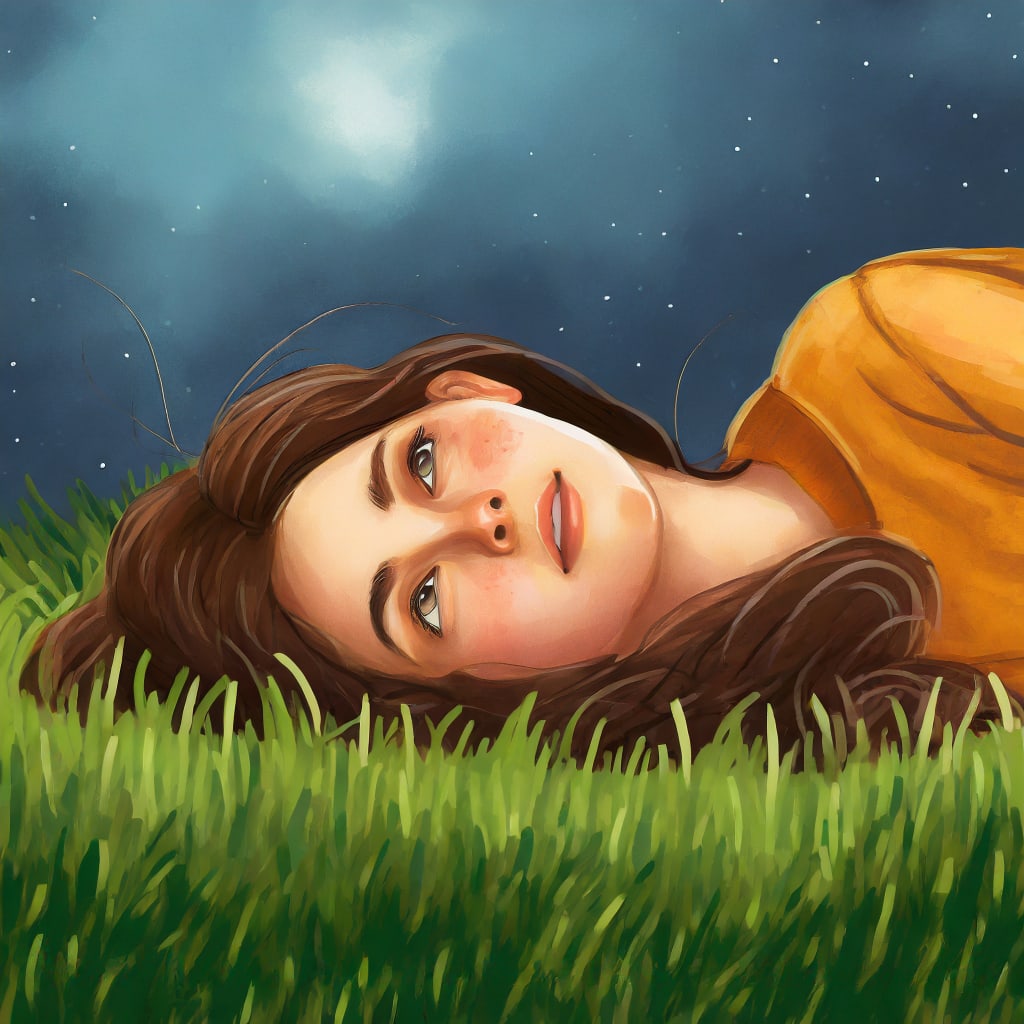 Created with Adobe Firefly: A prompt based generative AI tool
Listen to Podcast
Read Story
When you've struggled with depression so long, happiness feels so foreign. It feels unreal.
Last month, I was riding the bus, head against the window, the Autumn morning sun shining through, and I had to hold back tears because it felt so good to feel happy.
Happiness visits me so rarely that I almost can't handle it when it comes. It overwhelms me, threatens to burst inside of me. It exaggerates my gestures, boosts my energy, lightens my expressions, quickens my thoughts, and elevates my words.
Happiness feels breathless. It radiates, it sparks joy in the people around me. Happiness feels light and weightless. Its a sigh of relief. But when it goes away, I'm left exhausted.
I sit on the couch now, typing on my laptop in the pitch black darkness, the early evening, late Autumn cool darkness surrounding me, and I don't feel happy. I'm not depressed, I'm not sad, but I'm not happy.
I don't think I'm depressed because I know what that is. Depression weighs you down and clouds your eyes. It infects your thoughts and perception of the world.
Depression is feeling so much pain that you don't see a way out. The pain doesn't go away with time, or alleviate with over the counter medications. This pain is so deep that you feel it in your bones. It consumes all that you are.
Depression is so agonizing, you don't have hope or faith that things will get better. Your pain is so unbearable that you'll do anything for it to go away. Depression makes you forget what it feels like to be happy.
Any goals and desire for a future slowly fades away because you don't see one anymore. Deep inside your core you don't believe life is possible anymore. You try so hard to fight this dark presence consuming you but nothing works.
You feel guilty for being a burden to others, for bringing them down, for always bringing negativity. You don't want to hurt the people around you so you keep yourself hidden. You keep your thoughts and feelings inside because you don't want to make the people that love and care about disappointed. You don't want to scare them.
You don't want them to be mad at you for being selfish. Because from your perspective, you aren't being selfish. You are saving them. Saving them from the negativity and the burden you've become. You think you're making their lives better.
So you stop reaching out for help from others. You stop asking for help because you know nothing will help. You know the only thing left for you is death. To be gone from this world because there is no other solution to how you are feeling.
If you aren't happy and you aren't depressed, what are you? What is that feeling in between that I default to most of the time. Why am I beginning to cry as I type this sentence? Why does crying feel so scary?
Crying makes me feel out of control, like the world is shattering to pieces all around me. It's scary and heartbreaking. Crying brings me back to the most painful memories I hold. The parts of me that I've spent my whole life pushing deep down.
So how do you know where you are at, what you are feeling, if you're okay? How do you know this will pass, that things will get better. How do you know this feeling that feels so painful, so heavy, isn't permanent? How do you just be… okay? How do you be happy?
What does it even mean to be happy…
Before you go
Originally posted November 17, 2023 on Medium: https://medium.com/@applicablestickables/what-does-it-mean-to-be-happy-5f1fd8d5e63f
Follow me on Medium here
Read more stories on Vocal here
Consider subscribing if you liked this podcast! <3
Related Stories
About the Creator
I am a Social Service Worker student and small business owner writing about my journey through college, self improvement, mental health, disability, millennial experience, learning to code, digital art, and much more.
Reader insights
Be the first to share your insights about this piece.
Add your insights