Our Thoughts Are Talking
Are we actually listening?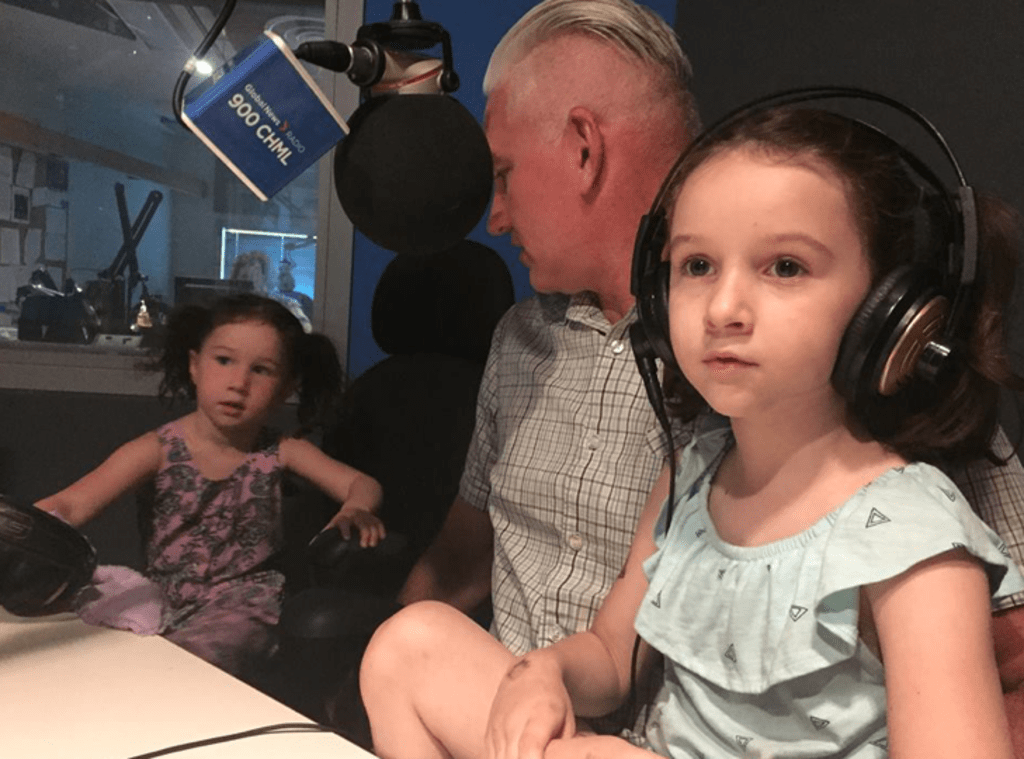 My family discusses our struggle with mental illness on 900CHML in Ontario, Canada. 
Just go ahead and start writing? That's it? What happens after that?
Is it the same thing that happens every time I stand up and speak out for mental health? That empty feeling, where I've just laid my entire life on the line again, exhausted every square inch of my physical being, shot every nerve from my head to my toe and completely drained myself mentally and emotionally before 10am again?
Ok then, lets do it.
When I first started writing articles on mental health in my community and submitting them to the local newspaper, I was so overwhelmingly fulfilled. The editor was floored by my work, always thanked me profusely for sending in another piece, let me know the date it will go to print and say a heartfelt goodbye. Days go by, sometimes even weeks, finally, one morning I know it's the big day, I pack my kids into the car and go down to my favourite cafe in the city, I unload the family and go busting in the double doors of the old bank-turned social hub equally shared by hipsters and homeless, a buzzing environment for any 30-something writer to thrive. =I put my kids second as I push past them for the news stand, rip through the pile like I'd lost a million dollars cash inside and woosh, there it is! I've been bumped again 7 pages this time from p16 to p9, every month getting closer and closer to p1-the cover, a dream... I jump up and down and look around the cafe to see if anyone recognizes me from my photo and hope they'll congratulate me, thank me for opening up and being vulnerable again, heck, buy me a coffee! And then it happens...
Reality kicks in again. These people don't know me, hell, no one in here is even reading one of these things. Then every coffee shop you pass for the next week still has fresh piles of your paper, clean, crisp, untouched, uncreased. No one even knows you exist, no one read your story, no one is struggling with mental health, and even if they were, you think you could actually help them? Days go by, weeks, and then there it is-call for submissions, and the dream starts all over again. Maybe this time I'll pick a new topic! Maybe this time I'll talk about losing my Mum to cancer at age 15. Maybe this time I'll talk about living in the jungle with a 4 month old and a 2 year old behind a chain and padlocked door every night. Maybe I'll talk about my daughter contracting a rare disease that affects 1 in every 10,000 children in Japan (we live in Southern Ontario, Canada...) Maybe I'll talk about my gestational diabetes. Maybe I'll talk about the time a 21 year old drunk and high kid blew through a stop sign going 40km over using my husbands truck as his chosen suicide weapon.
Maybe I won't write ever again, I mean... nobody reads this stuff anyway. Maybe that's my depression, anxiety, PTSD talking.
Maybe I'll just keep writing, because it's truly the only thing that keeps me going. Maybe it's for me, maybe it's just for me to get everything out there, so I don't have to carry the extra weight on my shoulders all day long, while I run my business, raise my children, support my husband, and skate my heart out on the roller derby track.
Maybe I'll just... be vocal now.