My 2023 Resolution Is SELFISH
Shhh...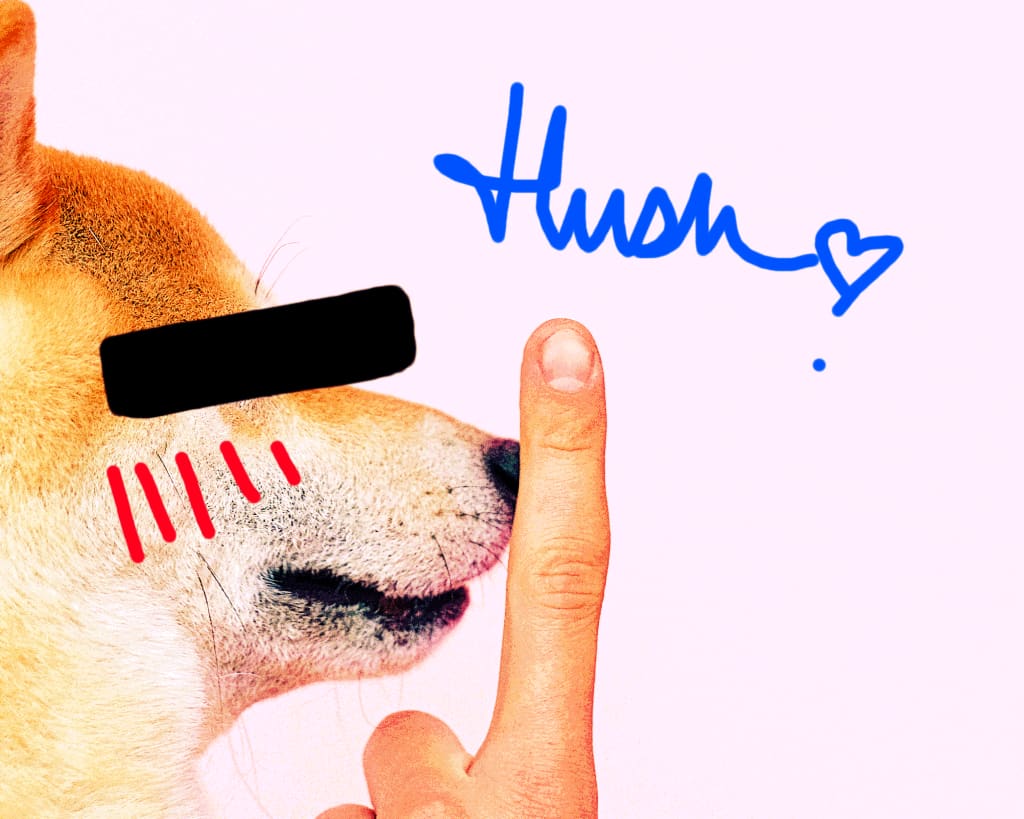 Credit: Anna Shvets
You might want to earn more money, travel more, or find a new partner to do all of the above with. What about you?
What's your new year's resolution and how are you kicking it off?
Mine is wild but before I get to it, here's some fluff.
Yeah, we live in strange times. The cost of goods and living is increasing, people are using their camera phones and chairs as weapons, everything has to be some sort of contest, new COVID is out now - buy one, get five free - and just... Blegh.
Because of that, people will cry, scream, and post it online to show the world what's REALLY wrong. (Hint: it's not them. It's NEVER them...) Then they go right back to living their poorly oriented lives, justifying terrible habits, and wondering why the same cruel fate befalls them over and over again.
What's that saying, the definition of insanity? Yeah, that. Slap that on there. I'm guilty too, so I get it.
Well, my beloved rogues, I have great news for you.
My new year's resolution is actually a simple one this time around. You know that simplicity and I are like mustard and fries: perfect combo.
Aside from eating healthier, cutting back on sugar a bit, getting my military body back, saving and investing more wisely and all that jazz, the #1 resolution at the top of my list is:
I'm going to guard my speech.
*triggers first amendment activists*
My reasoning for this resolution goes back to when I wrote about giving people what they want. You see, incomplete and unbalanced people are most likely disobedient and egotistical. In short: if they don't get their way, tantrums are thrown.
I've watched enough Ken and Karen videos to see what many choose to ignore. When any problem arises, just before phones go up and standards go down, words are carelessly used. Even when the problem isn't a problem, the initial reaction - often verbal - is what creates a new problem where there wasn't any.
It goes on for long enough that the original problem is forgotten and a shouting contest ensues. Who can get louder, more dominant, and powerful. Then come the insults, then the threats, and sometimes the unfortunate and needless bloodshed.
All rooted in the careless use of your words.
Couples do this. Friends do this. Neighbors do this.
Well thanks, but I'm not playing. Not this year or ever again.
See, I realized that my personal strength actually lies in holding my tongue. I can discern when hurt individuals are itching to get a reaction from others. When we don't entertain that, we win the battle before it even begins.
If you've ever met a narcissist (and I've met many) this is known as the 'Gray Rock' method. (They hate this so much because it works so well. Research it.)
Am I saying everyone out there is a narcissist? No. I don't believe so. But I'll know right away after quickly assessing how a person shows up and how they react to unmatched kindness and tactfulness.
Wait, Being Articulate is Selfish?
Yup, let's go with that. It's true. I'm not doing this to "lead by example" because examples are only useful when you have a willing audience. As much as I would LOVE to see everyone try this out for themselves, I know they won't.
Why?
If there's anything I've learned and continue to confirm as years pass is that people are skeptical. There's hardly any trust out there for figures of authority and I get it. They want to do things their way. That's why dentists are still in business: most people can't be bothered to brush their teeth after every meal; much less watch what they say to others.
Hey, fair point. Fight your own battles. They're yours to win anyway, yeah?
That's why I'm doing this to save my peace and my energy, not to make the world a better place. I can only change myself.
Now... With that in mind... If people are open, willing, and sincere in their self-improvement, they'll see that what I do works and will apply it to their own life at their own pace. What I'm not going to do is sit here and shove MY solutions down anyone's throat.
The plan is to be incredibly sharp with my voice. So much that people won't have any other choice but to exclude me from the overly-dramatic fantasies they like to live out on a daily basis.
Do you understand just how incredibly powerful it is to look at chaos and say to yourself "I don't have to participate in this"? Not to be confused with complete and absolute inaction - which is often harmful. I'm talking about tactful control of mind, body, and spirit. Especially the words I use in certain situations, the tone, the language, and pacing exercised in the face of shouts, tears, arguments, misunderstandings, etc.
In summary, I'm not taking a vow of silence. I'm not curating my speech to meet other people's unrealistic expectations. I'm not going to speak for the sake of people-pleasing but more so to meet my own high standards. Best believe that if people come at me sideways at an improper moment and deserve to be told to f*ck off, I'll make sure it echoes in their head at night.
And I'm absolutely not going to argue with fools over cheese.
What I WILL do is put in the effort and communicate clearly, kindly, concisely, and in the best possible way right from the start; even if no one asked me to and even if I don't have to.

Not because I'm getting a medal afterward but because I want to genuinely be a better human being.
And if that doesn't work, I'm going to try a different approach.
And if THAT approach fails, then I'll try ANOTHER way.
In the Patience chapter of my book, I teach people to develop the ability to convey a message in more ways than one. The same goes for understanding that not everyone will be on the best behavior all the time and not take it personally.
With this, I officially declare my 2023 goal(s) have been set.
I definitely have to cut back on sugar too.
Hopefully, this paints a nice picture for you and I'll share my experience with this plan. #2023SharpTongues
What do you think?
Are you up for the challenge of stripping everything else away and allowing your tongues to rule over good instead of evil this year?
Who knows... You might learn something new about yourself.
About the Creator
Writer. Narrator. Author of 'The Art of Patience, Gratitude & Courage'.
I share fresh, fantastical, and sobering stories that either celebrate or challenge this wild world. Go rogue with me, and subscribe to support my wordsmithing.
Reader insights
Outstanding
Excellent work. Looking forward to reading more!
Top insight
Heartfelt and relatable

The story invoked strong personal emotions
Add your insights