Just Breathe
Advice on Dealing with Anxiety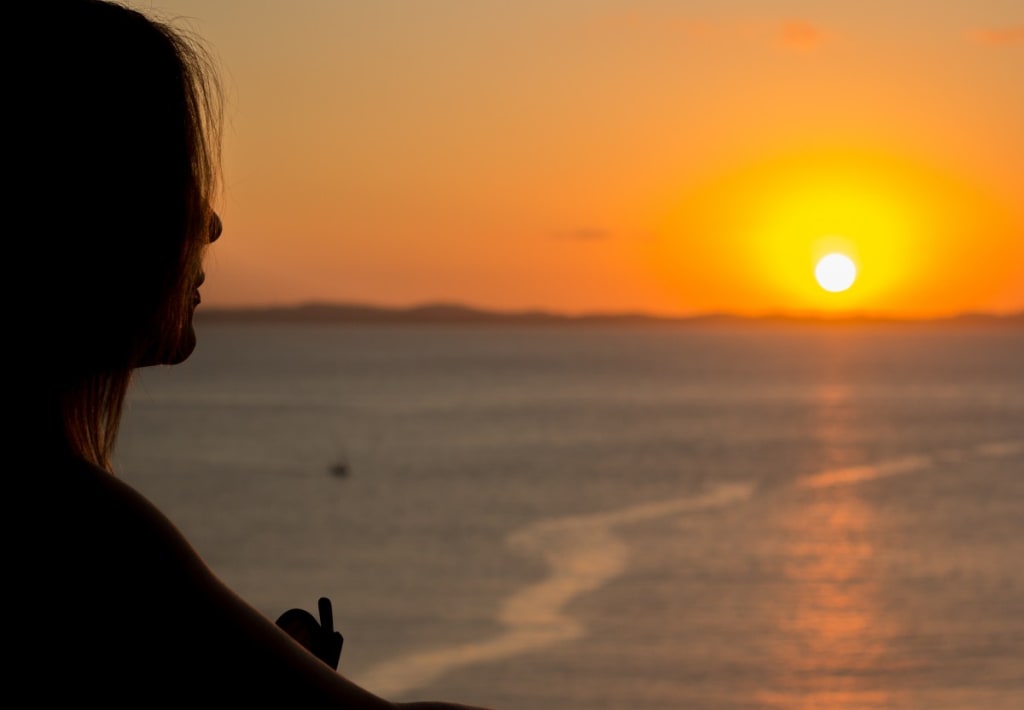 Reflecting on my holiday break, I spent some time with my wonderful family. My grandma really knows how to host a wonderful Christmas dinner. Her house is always decorated so beautifully, her tree is the most fantastic one I've ever seen—I mean, she truly goes above and beyond—she covers it in fake snow and its dazzling lights light up the room! It was so nice to be free of anxiety for the day and to not have to worry about school or applying to jobs. Great solace is to be taken in just sitting back, relaxing, spending some time with loved ones and enjoying each other's company.
On another note, a rather personal one, although I wasn't stressed about the usual stuff I stress out about such as school and work, and the fact that my anxiety may have been hiding that day because of how happy of a day it was, it doesn't mean it has completely disappeared and is gone forever. Notice how the title of this post says "Advice on Dealing with Anxiety." I think all of those who suffer from anxiety know that it never really goes away. I'm just speaking from personal experience, though, since I have never been able to completely overcome my anxiety. It's always there, and it surfaces from time to time, some instances worse than others.
I know what it's like to feel helpless, overwhelmed, lost, maybe even afraid. Existence is exhausting. It's scary. It's a lot of pressure. To those of you who suffer out there, I understand what you go through and want you to know that you are not alone. I want to help. Here are some keys to deal with those times where anxiety takes over your entire being: your mind, thoughts, feelings, and body.
First, engage yourself in something positive to keep your mind at ease. Having a creative outlet is essential for taming your thoughts. Learn to play guitar, the piano, any musical instrument will prove to be exceptionally therapeutic. Do something physical like yoga, working out or dancing. Read enlightening quotes, a favorite book, color, or write to vent and get your feelings out. This quote said by Gavin Free helps put things into perspective for me when I'm having an anxiety attack:
"I love how tiny and insignificant looking up at the stars makes me feel. No point getting too worked up about anything down here."
This quote calms me down because it brings me to realize many things. We live in a universe that is inhabited by approximately seven billion people, along with an indefinite number of other living things. This realization may make you feel small, because you are rather small in this ginormous universe, but it doesn't mean you are unimportant! All it means to me is that any problem you are facing might feel like the end of your world, but it isn't the end of the world. In the end, it will not kill you if you don't let it. You will pull through!
Here are a few more quotes:
"P.S. You're not going to die. Here's the white-hot truth: if you go bankrupt, you'll still be okay. If you lose the gig, the lover, the house, you'll still be okay. If you sing off-key, get beat by the competition, have your heart shattered, get fired…it's not going to kill you. Ask anyone who's been through it." ~ Danielle LaPorte
"Smile, breathe, and go slowly." ~ Thich Nhat Hanh
"People have a hard time letting go of their suffering. Out of a fear of the unknown, they prefer suffering that is familiar." ~ Thich Nhat Hanh
Next, take control. As Thich Nhat Hanh said, people have great difficulty letting go of their suffering. They cling to it. The answer as to why that is, is unsure to me, but I admit that even I am guilty of it. However, you need to understand that ultimately, it is up to YOU to get those feelings under control to become your best and happiest self. It's tough sometimes, but this is something everyone needs to realize and apply to their lives. Tell yourself, "I CAN be happy. I just have to allow myself." After that, think about and write down everything that you have to be happy about. What is it that makes you happy? Is there anyone or anything in your life that brings you joy or happiness? If you can't think of anything, talk to someone. I promise there is someone out there who will show you how valuable you really are.
Lastly, meditate. This will help clear your mind and body. You will feel cleansed after taking some time to sit in silence and breathe deeply.
So remember these few keys, and I am confident that they will help you deal with your anxious state.
Engage yourself in something. Do something you enjoy. Find outlets!
Just breathe. These feelings will pass.
Take control. Acknowledge all that you have to be happy about and take that to guide you to a better mindset.
Talk to someone. Having someone to talk to about your anxiety is helpful. Having someone there to help talk you through an anxiety attack is helpful. Call a friend, a family member. It's nice to know that there is someone you can talk to. They might be successful in helping to calm you down.
Meditate.
One final thing that is essential for me to have on hand when I'm feeling anxious is music. I call this playlist my "Stress/Anxiety Relief" playlist. Some of the songs are more mellow and calm, to help slow your heart rate and regulate your breathing, while others are all-around happy with positive messages perfect for cheering up. Music is one of the best medicines!
"The Face" – Kings of Leon
"Here Comes the Sun" – The Beatles
"Yellow" – Coldplay
"Let it Go" - The Boxer Rebellion
"Myth" – Beach House
"Spiritualize" – Lotus
"Wide Eyes" – Local Natives
"Dark Matter" – Andrew Belle
"Around the World" – Kings of Leon
"Adventure of a Lifetime" – Coldplay
"Steve McQueen" – M83
"My, my, Hey, hey" – Neil Young
"Olivia" - Satin Jackets
"Wild" – Kings of Leon
"Don't Worry Be Happy" – Bob Marley (I just had to throw this in here!)
I hope this helps!
"No one saves us but ourselves. No one can and no one may. We ourselves must walk the path." ~ Gautama Buddha