I Had To Start Over
Long Story Short Of Scrapping Everything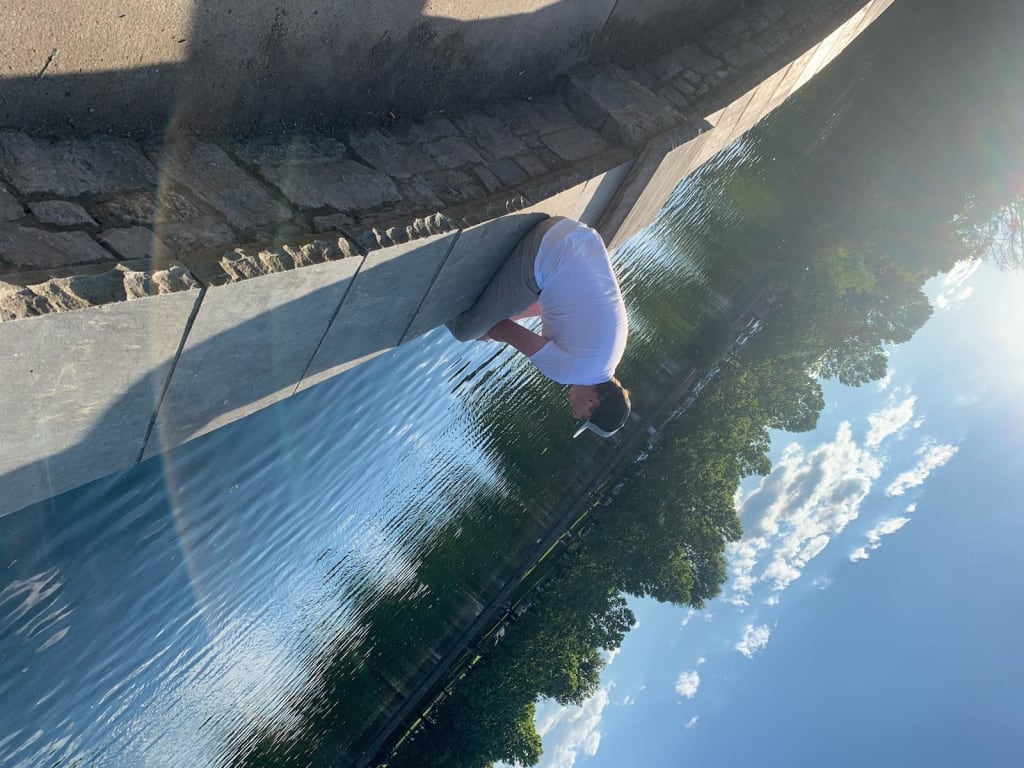 Resetting Your Mindset.
Almost to the exact date of my momentous mindset shift just last year.. this story will tell a different path decision going into 2020.
Last year when a family event caused my life to change forever, mentally, physically and emotionally.. it only lasted for about 7 months, if that.. of a mindset-type of way. The motivation that I've spoke of was a major factor in how I was changing my life. It still is a revolving factor in how my life will decide to go but it wasn't the only thing I needed to keep myself on the path that I've been striving for.
Someyime during the summer of 2019, I started to deteriorate and deviate from the lifestyle I knew was changing my life for the better. It began to send me spiraling back into the exact day-to-day shit show that was my thought process. That 7 month motivation-fueled firework showing definitely did push me out of some endless pits in my life that I know I've grown from but it is still something I have to continue to grow with.
I've always been someone to think positively through shit situations no matter the weight that was put onto my shoulder. I've still stayed true to that mindset and I believe that's something that's been in my DNA since birth. The problem that I've seen rise lately is that I don't have the "push" or the "desire" to smash goals like I once did earlier this year and I know of a few possibilities as to what the leading factors are.
My entire goal of this page of stories was to help YOU all. Every single person reading this is a goal for me. Making these stories about my life and my progression, and being transparently truthful with said stories, has seemed to help a lot of you along this road of life. That fueled my fire over and over every time I received a comment, a response, or any type of interaction between myself and you all. Whether it was to tell me that what I wrote has moved you to do better, or that I even just gave you something to think about. It was a consistent inspiration for me to keep going with this type of motivational catalyst.
And Then...
Losing my motivation to do anything mentally and physically shot me back down to that similar starting spot that I was in just over a year ago before I started these stories. I was not paying attention to my Own mental health while trying to push out content to better the lives around me. I was completely phased by the steadily creeping pain and dilemma that would make it's way back into my life once again without myself ever catching a glimpse of it. I started back from square 1.
But this is where winners stand while quitters wilt over and complain.
I decided once I fully grasped what had happened in my own life... that it was time for change, in a way that I definitely wasn't prepared for. My goal in lfe is to succeed.. but not at the cost of inner peace & happiness. Many throw happiness out there as a "success level" type of goal or how much money or materialistic things you have. I see otherwise. This is a topic I will be writing about solely on its own because of its massive size in nature. Happiness should be you loving what you do every single day despite the stacks of cash it could or can't make you. Waking up to go to work and loving what you do, doesn't make it work anymore.
I quit Social Media as a whole back in the beginning of August making 5 months since I claimed I wouldn't post until the new year. I had plenty to catch up on and It was just tiring sitting down and "chunking" content together for my side business account's and especially putting out content I liked on my main account that I felt would impact enough people and hearts to do some change in their own lives.
I have a message for everyone reading this.
I'll Be Back. Better Than Ever.
If you would like to give me a follow on instagram to follow my journey and network together or simply just view my page, you can find me at @crazyboiispencer_ which is the only active social media account I run besides business accounts. I will be posting back up on social media starting January 1st, 2020 with new content, a fresh start and a whole lotta' motivation :)
Thank You For Taking The Time To Read My Article. If you have the time, please let me know how I've impacted you positively or negatively. It helps me better my craft and writing abilities.
-Spencer S.
IG @crazyboiispencer_