Establishing Boundaries
A movement for a fulfilling life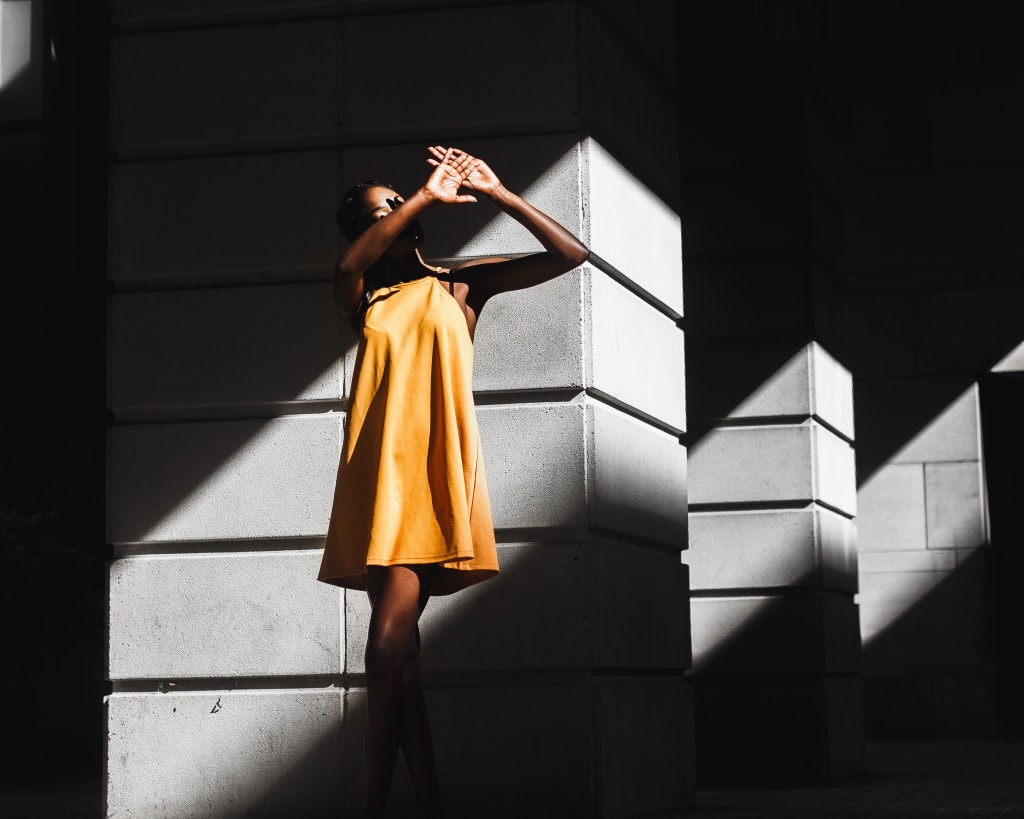 My happiest memories as a three-year-old was the birth of my youngest brother, and the tingle within my spirit as I danced. I still sense the tickle around my heart as I remember anticipating the experiences this delicate being would add to my life. Dancing incited my physical self-awareness. I know my scattered improvisations were absurd. But I felt good stomping, spinning and flailing my limbs to the rhythm. I now experience the same rush as my body responds to music. I think I developed better coordination. While both events are different, each one reminds me, moments are temporary, but the impact can last forever. I was in my late thirties when a psychiatrist was gauging my ability to return home after a short stay in a Behavioral Unit. She helped me recognize what is necessary to create the dynamics that allowed a flow I found favorable, where I kept the pace. Our conversation included self-esteem, confidence, safety, and what I later learned to be a Locus of Control. During her explanation for each of those topics, she mentioned personal-boundaries every time.
Soon after the birth of my youngest brother, I went from smiling, dancing, and exploring to a withdrawn, and shy, scary-cat. My boundaries being invaded before I set up a filter robbed me of being able to foster correct alignment of my mind and body. The physical violations sent me into three decades of looking outward for joy, traipsing through life. The emotional weaponry left me only able to mirror the characteristics and behaviors of my siblings and peers. Before I was a ten-year-old, I reduced my effort to widespread lethargy and flickers of direction. My grandiose gestures for help got me tagged with shameful names. It took many years after that meeting with the psychiatrist, but I moved forward when I energized my dance by transferring to positive ideas of self-worth. This new notion empowered me with confidence, even when low self-esteem tried to demand center stage. This transference expanded my kinesphere, and it motivated me to set up a filter to keep me safe. My personal-boundaries allow a release that excites me as much as the tickle I remember from meeting my baby brother. I have restored movement, which has returned my freedom to explore, express and show up, and sometimes show out.
Fine tuning my personal-boundaries while putting them into practice empowered me. I no longer lend the director's chair of my life so others can add and remove steps as they see fit. With personal-boundaries I am the director, choreographer, and principal dancer of my life. I am an active participant in creating the lifelong impression I want to sustain for myself and my children. Over the last eleven years, personal-boundaries have redirected my missteps as self-forgiveness lends a catchy tune, and gratification fills me while I perform in my mental health recovery.
About the Creator
During my roughest times, I maintained my innate desire to help others. Sharing my experiences as a healing narrative helps me communicate hope. Sharing a laugh is love.
Thank you for subscribing, tipping and sharing.
IG @dollymomma_writes
Reader insights
Be the first to share your insights about this piece.
Add your insights