A Letter To Little Me
If you could go back in time and tell yourself a few things, what would you say?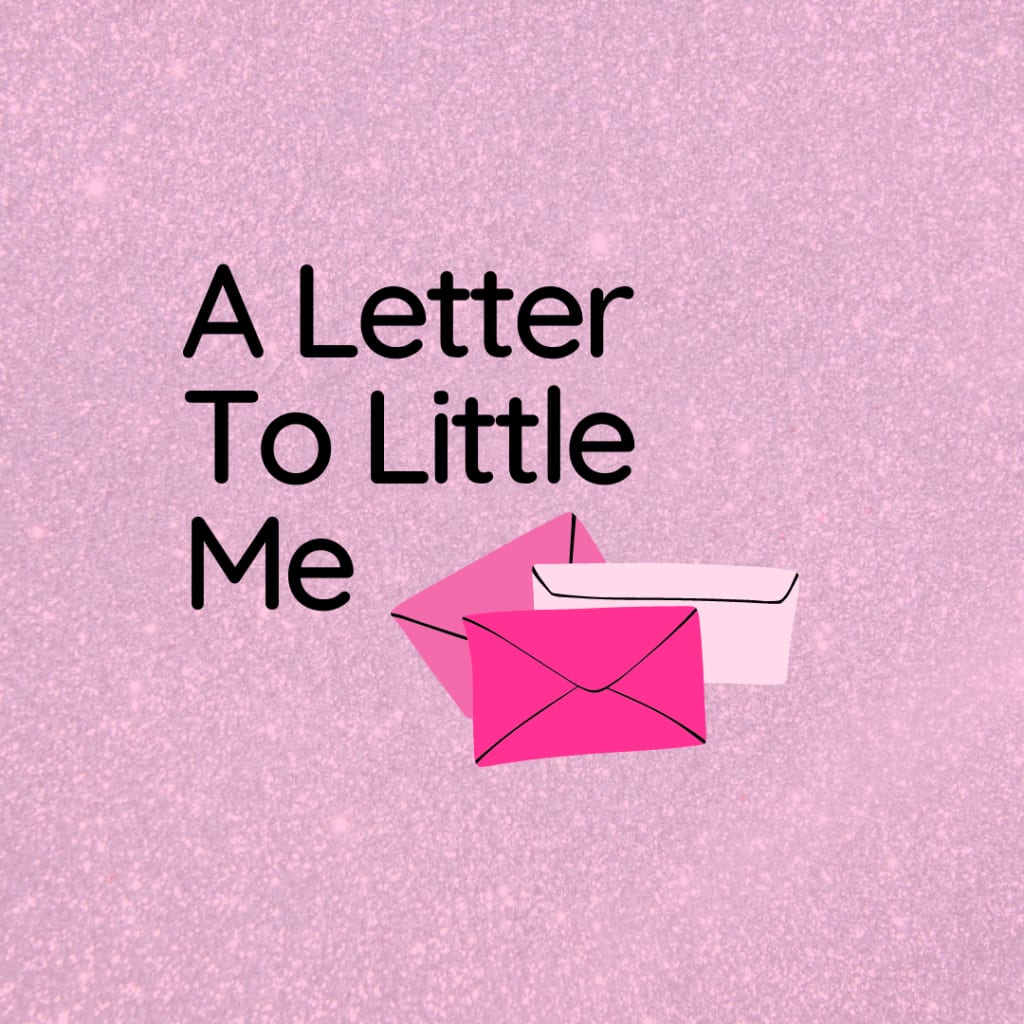 Dear Little Amanda,
Please, save your heart for someone who wants to take care of it and cherish it. You will meet many, many men in your life. You will have tons of experiences where you can learn about trust. But you only have one chance to write your own fairy tale, so don't miss out on that opportunity.
When you grow up, you will come face to face with your worst fear - what if the person that you love turns out to be a horrible person? I don't mean to spoil the ending for you, but you will fall in love with a man that doesn't have any good intentions at all. It will not end well. So I'm here to tell you to prepare yourself for the future.
How can you prepare? By trusting yourself to pick up the pieces when you are hurt. I'm not here to scare you, I'm just here to warn you that it may feel like a fairy tale in the beginning, but it isn't always one. Please don't go searching for love in someone else when you can find it in yourself. It may not be the easiest thing in the world, but man, it's worth it.
Learn to congratulate yourself when you do something well. You don't need someone else to do it for you. Self awareness is the first step to loving yourself. and self praise should go hand in hand with that.
Hold out for the right ones. There will be bad people in your life, but you will also meet good people. You are so young and still have so much left to learn. Don't think that the first person you fall in love with will be your forever, because it often doesn't work like that (unless you've got a horseshoe up your ass). Wait, wait, and then wait some more. You will meet the right people who want nothing from you and only want to leave you feeling loved and happy.
Don't invest everything in relationships. The most important relationship that you'll ever have is the one you make with yourself. People will take and take, but if you keep yourself full. you won't have an empty space at the end of the day.
Most of all, I have to tell you that good things will come to you. They just take time. Everything works in a cycle - things go up and down. Things are a little bad right now, but that means they'll be better in the future.
Don't let that awful sadness that you have ruin your life. Find comfort in the fact that there will always be goodness after the badness. This also means that bad things will happen again, but I'm sorry to tell you that you can't avoid getting hurt in life.
Bad things do happen to good people, and sometimes it's for no reason at all.
But I'm learning that I don't need to understand my life in order to live it.
Hold yourself when you get into bed at night and remind yourself that you are loved by not only yourself, but by many other people in your life. It's not always easy to show affection, as you will learn, but you have to give people credit because they do try.
You are, in all ways, a star. You shine so bright and beautifully. You make me prouder than I've ever been, because we're in such a good place right now.
You will find your prince charming, but don't wait for him to make you the princess that you already are.
Love,
Amanda
selfcare
About the author
Amanda is an intuitive energy reader, freelance writer, and mystic being. She is always striving to thrive spiritually and mentally, in the unknown amount of time that we're given on this planet.
Reader insights
Be the first to share your insights about this piece.
Add your insights