Say Hello To Verdejo
Spain's Delicious White Wine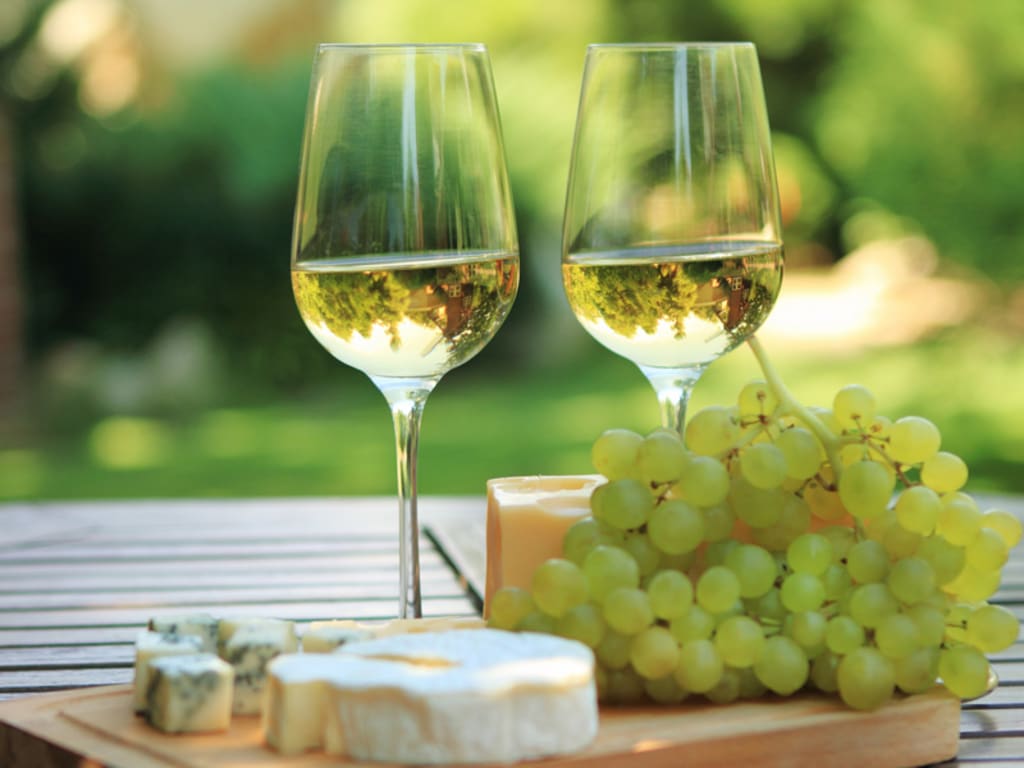 Wine cocktails can actually be a very sexy thing, once we take wine coolers out of the equation. When it comes to white wine in cocktails, most of the time the wine used is whatever is available. Next time you are mixing up a cocktail that requires some white vino try wine from Spain.
In the past few years, Spanish wine has been on the come up. It's still an underdog when it comes to French and Italian wine. However, Spain is the third largest wine producer and exports more wine than France. Not only is Spain's wine affordable, it's pretty darn tasty. Known mainly for its red wine, there is a beautiful Spanish dry and fruity white wine, Verdejo, that deserves some props. The wine is not only great on its own, it's the perfect addition to a drink.
The Verdejo grape originated in North Africa. It's mainly grown in D. O. Rueda. The area has been making wine since the 11th century. In fact wine was so popular in this Rueda that everyone owned a wine cellar. In the last 25 years, the wine as made a rebound and become a favorite among wine drinkers.
There are around 69 wineries with 1,500 growers in the Rueda region. For a wine to be a true Verdejo it must be contain at least 85% of the Verdejo grape, though you will find that most of the wines from the area are 100% Verdejo. If the wine is not 100% it's probably mixed with Sauvignon Blanc to give it more depth.
What makes Verdejo wines such a delight is the beautiful aromatic smell of a floral and fruit blend. If one had to compare Verdejo to other white wines, it would be similar to Pinot Gris.
There is an array of Verdejo wines to play with. The following are five selections to get the party started:
Bodegas Copaboca Gorgorito Verdejo
Crisp, yummy, and versatile is a great way to describe this wine. It would be wonderful to pick for spritzers, sangria, or aromatic cocktails. It's also a delightful wine to sip and go with casual meals. It's one of my favorites.
Vino Sanz Verdejo
This young wine is a gem packed with an intense floral aroma. If you are serving this one on its own, it would be great with fish and seafood. It's perfect for a cocktail slush on a hot summer day.
Bodegas Avelino Vegas Circe
The grapes in this wine are hand picked then placed in French barrels for about four months. Aromas on the nose include stone fruit, pineapple, vanilla, and orange blossom. Besides being tasty, with seafood, it can be paired with meat and game.
Bodegas la Soterrena V&R Verdejo
This elegant and crisp wine has aromas of pear, green apple, and flowers. A little bitter on the tongue, so a great choice for drinks when you are using bitters.
Mocén Verdejo Fermentado en Barrica
A full-bodied wine that is fermented in French new oak. There are hints of oak, dried fruit, honey, and toffee. Good for cocktails on the sweet side. The wine pairs perfectly with white meat, salmon, and cream-based fish.
About the Creator
A Witch, Lifestyle & Wine Expert, Belle of Brandy, Alchemist & Writer @TheUSBG columnist @CupidsPulse Expert
Reader insights
Be the first to share your insights about this piece.
Add your insights